The first lunch boxes for work can be traced back to the end of the 19th century. At that time cities were booming and the men employed to construct the buildings, dig the subway tunnels and lay down the roadways got in the habit of bringing their lunch to work in metal pail. It was a crude way of transporting food and it placed you squarely in the ranks of the working class, as it meant you couldn't afford to buy a hot, freshly cooked meal for lunch. In the 20th century several different companies began mass producing specially designed metal lunch boxes for kids and adults. By the mid-80s metal was phased out in favor of plastic and that decade also saw the rise of the insulated lunchbox. Take a look at our list of the 10 best lunch boxes for men below:
1. MIER Adult Insulated Lunch Box
The MIER Adult Insulated Lunch Box is separated internally so that you're better able to keep the cold stuff cold and the hot stuff hot. The bottom section has plenty of room to hold your sandwiches, fruit and cold drinks while the upper portion is perfect for holding those containers full of hot lasagna or whatever else you warmed up in the microwave before you set out for work. The box itself has a throwback feel to it. Although it's a soft insulated, "box" it takes its barn shape directly from the men's metal lunch boxes of old. It has a durable polyurethane handle and a convenient shoulder strap which makes carrying it a snap. If you're heading to a tailgate party it will accommodate a six pack and some hot sausages too. One of the best divided lunch containers at a real affordable price.
Specification:
Brand

MIER

Model

SYNCHKG089443

Weight

13.6 ounces
2. Wildkin Whale Blue Lunch Box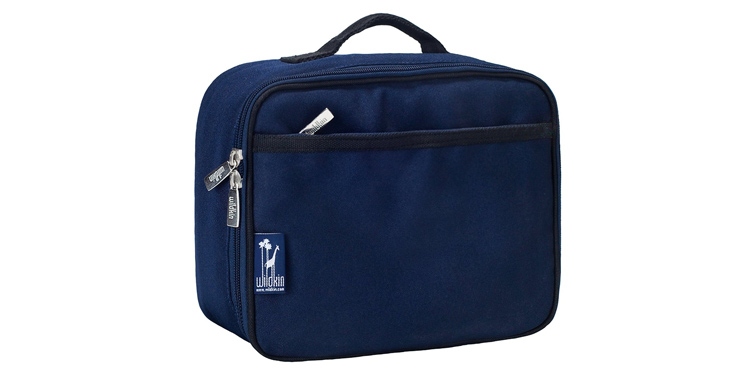 The Wildkin Whale Blue Lunch Box is marketed to teenagers but if you remove the kid-friendly giraffe label no one will know the difference. Inside is all the room you need for a couple of sandwiches, chips, a salad and a drink although because the compartment is not sectionalized, you'll need to make an either/or decision when it comes to a hot or cold lunch. The insulation is robust enough to keep a container of pasta warm until lunch, there's a mesh pocket on the inside for holding miscellaneous items like a toothbrush or some prepackaged moist towelettes and the handle is strong and fairly comfortable when the box is full. The whole thing is PVC, BPA & phthalate-free and durable enough to stand up to the rigors of the jobsite.
Specification:
Brand

Wildkin

Model

33505

Weight

7.2 ounces
3. Rubbermaid LunchBlox Medium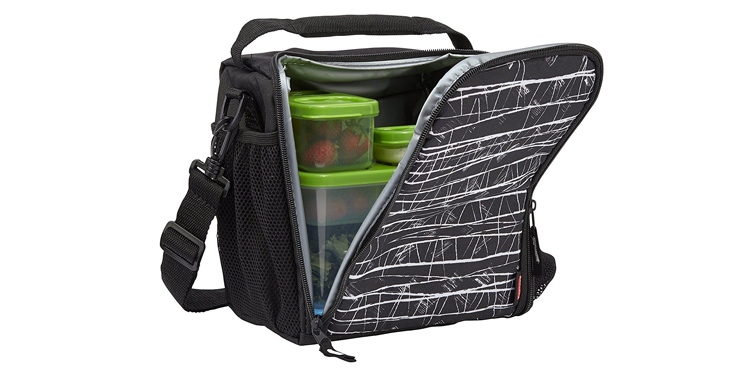 The Rubbermaid LunchBlox is designed specifically for use with the company's hard plastic food containers but in reality just about any such container will work. It's not a ginormous male lunch box but it will accommodate enough to satisfy all but the most Hulk-like among us. While at first glance it may appear that the LunchBlox is wanting in the construction and durability areas it is in fact extremely well made for what it is. Stitching is first rate. The handle and shoulder strap are strong and comfortable. There's a mesh pocket on each end to hold a water bottle or small-ish thermos and the insulation while not overwhelming is enough to keep things warm until lunchtime, provided you don't leave it out in the subfreezing weather. Lightweight, reliable and machine washable too.
Specification:
Brand

Rubbermaid

Model

1813501

Weight

7.2 ounces
4. Under Armour Lunch Cooler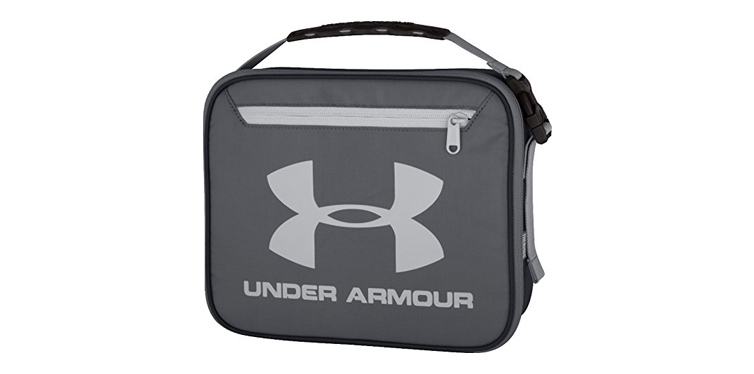 An Under Armour lunch box? That's right. And a pretty nice one too. In this case the maker of athletic undergarments has joined forces with Thermos to create a lunch box that means business. The first thing you'll notice when you open it is the hard shell PEVA lining. If you're like us you thought "Woohoo! No more squished sandwiches!" (Okay so we need to get out more.) Beyond that though there's plenty of other stuff to like including a comfortable rubber molded handle, an exterior zippered pocket, plenty of ISOTEC foam insulation and a durable 420D polyester shell. That hard PEVA lining is also PVC free and makes the box super easy to clean. Toss in an uber-attractive price point and the fact that it's available in a variety of color schemes and you may have the best lunch cooler around.
Specification:
Brand

Under Armour

Model

K45363

Weight

10.4 ounces
5. Hango Insulated Lunch Box Cooler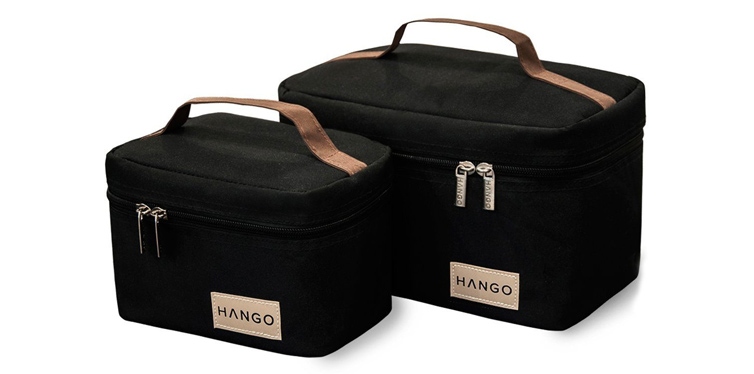 The Hango Insulated Lunch Cooler is a handsome lunchbox that would look perfectly appropriate whether you carried it to school or into an office. When you purchase the Hango Insulated Lunch Box you actually get 2: a large one for those days when you're hungry like a Visigoth and a small one for those days when you ate too much at the weekend barbecue and want to dial back on the calories. Both are constructed from identical materials that include rugged 300D polyester, high quality, easy-open, stainless steel zippers and lots of lightweight insulation. The center carry handle could use a bit more padding, although that only becomes obvious if you've really stuffed this sucker. The Hango Lunch Cooler comes with a limited lifetime warranty on materials and is available for a lot less than you'd imagine.
Specification:
Brand

Attican

Model

Set of 2 Sizes

Weight

11.2 ounces
6. HemingWeigh Insulated Lunch Box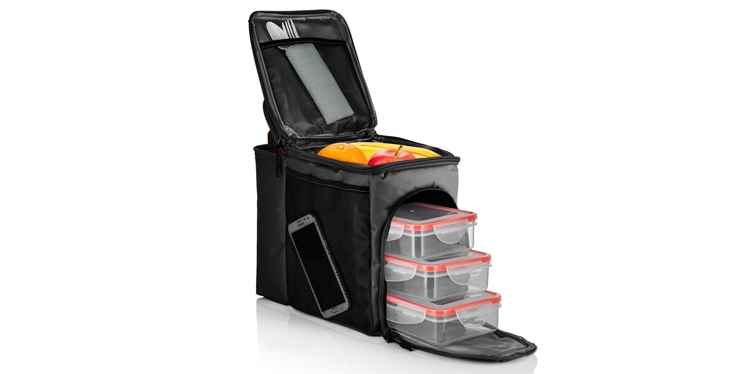 The curiously named HemingWeigh Insulated Lunch Box is one of the larger, more impressive boxes on our list. It can hold so many large plastic food containers you may be at a loss to come up with things to fill it with. There are two large pockets front and rear that can be used to separate hot and cold food containers, an upper pocket that's good for holding fruit, chips, candy bars and the like and an exterior pocket for miscellaneous items like noise cancelling earphones so you can eat your lunch in peace. The high density insulation will keep your food plenty warm until lunchtime and each area of the box has its own access door.
Specification:
Brand

HemingWeigh

Weight

2.6 pounds
7. Everest Cooler Lunch Bag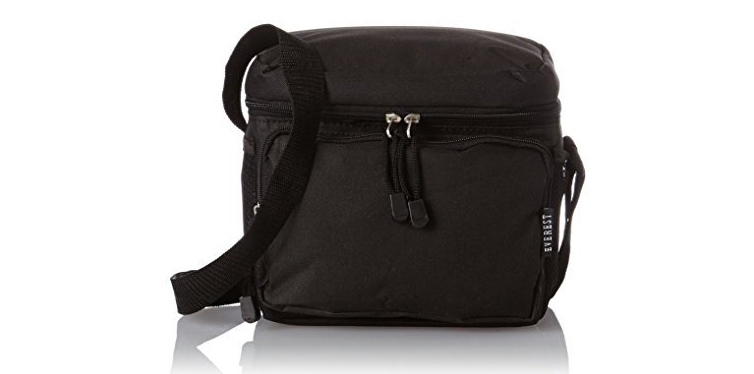 The Everest is a classic soft-sided mini-cooler that does double duty as a men's lunch bag for work. And that's great because if we were of a mind to take a big honkin' manly man's lunch to work with us this is one of the lunch boxes we'd consider for the job. The exterior is made of ripstop polyester, the interior has a vinyl lining and plenty of lightweight but effective insulation and there's a big external zippered front pocket and two mesh end pockets for carrying water bottles and the like. Overall build quality is extremely high and the top handle and shoulder straps are robust and comfortable even with a full load. Great for work, tailgating and to have on the golf cart on those hot summer days. Extremely affordable to boot.
Specification:
Brand

Everest

Model

CB6-BK

Weight

8 ounces
8. Kosox Collapsible Multi-Layer Insulated Lunch Box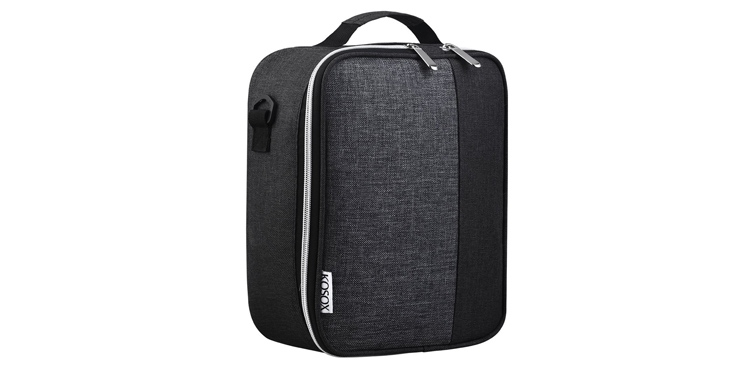 The KOSOX Insulated Lunch Box has a curious look to it that belies its incredible versatility and durability. There are 3 separate pockets so you can consider bringing both hot and cold items (though to be sure it works best if you bring either hot or cold), plenty of lightweight insulation, 5.5 liters of total storage area and both inner and outer pockets for miscellaneous items. The carrying handle is comfortable and sturdy and the removable shoulder strap is strong enough to carry a full load without any worries. It's available in a variety of colors and patterns, all of which make it look more like a camera bag than a small lunch box and that's actually fine, especially if you work in an office where appearances matter. A great deal at less than 20 bucks.
Specification:
Brand

KOSOX

Model

K33

Weight

6.4 ounces
9. Lifewit Insulated Lunch Box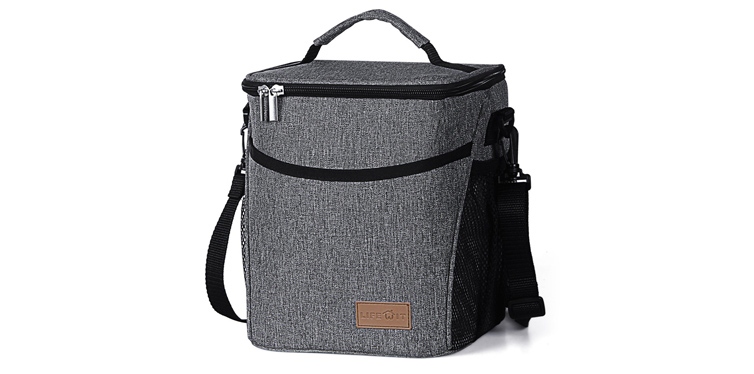 When it comes to roomy lunch boxes for work few will provide more space than the Lifewit. With 9 liters of storage we're talking the same as a small backpack, although no backpack will give you the food carry options of this outstanding box. Whether you're heading to the office or to the park for a picnic with your sweetheart the Lifewit large lunch box will allow you to take everything you need and then some. The exterior is made of water-resistant, tough 1680D polyester while inside there's 8mm of EPE foam insulation. The top opening is large, although it would be nice if there were some way to access the items lower down without having to dig. That said it's a sharp looking, cavernous, well insulated lunch box for men.
Specification:
Brand

Lifewit

Model

LF232759

Weight

9.6 ounces
10. Coleman 9-Can Soft Cooler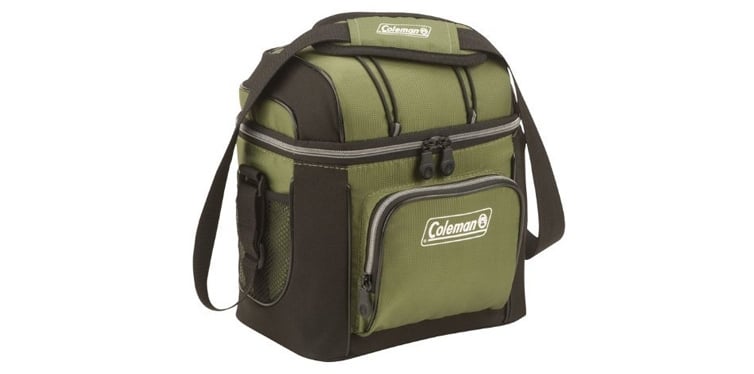 You knew there had to be a Coleman lunch box on here somewhere and here it is. The 9-can Soft Cooler is a thing of beauty: functional, attractive, durable and well laid out. It will hold 9 cans of your favorite beverage if you're heading for a tailgate or barbeque or, if you're not quite so thirsty, it will hold your sandwiches, fruit, chips, salad and other items, along with a drink or two. The hard plastic liner allows it to retain its structural integrity even if it's half full and the shoulder strap is maybe the most comfortable of any of the lunch boxes on our list. There are plenty of supplemental pockets for whatever you feel like bringing along and the lining is resistant to mold and bacteria. That lining is also removable for easy clean up.
Specification:
Brand

Coleman

Model

3000001318

Weight

1.31 pounds
Buyers Guide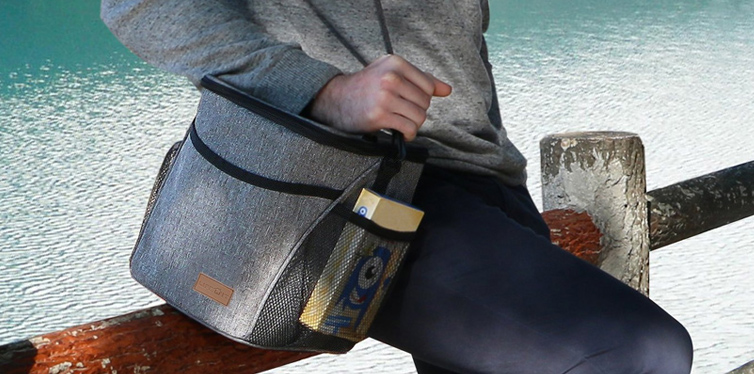 How Do Insulated Lunch Boxes For Adults Work?
In the days of yore men's lunch boxes were just metal shells that provided zero insulation. Today's lunch boxes utilize either Styrofoam or one of several types of foam insulation to retain heat (hand warmers) or keep your cold items cold. Many types of insulated adult lunch box have foil lined interiors that buttress the boxes' ability to keep things either warm or cold. In addition some break up the internal space into separate compartments that are individually insulated so that you have the option of taking both warm and cold items. The foam insulation used by many of the boxes reviewed above makes for flexible, lightweight lunch boxes that are easy to carry around and absorb bumps better than rigid boxes.
How To Keep Lunch Warm In A Lunch Box?
While the insulation of the lunch box itself will typically do a good job keeping your food warm for prolonged periods of time there are other things you can do to help. Choosing the right type of food is the first thing because some foods retain heat naturally better than others. Fried rice, casseroles, lasagna and some other pasta dishes are all structurally dense foods that retain their heat well. By contrast, if you hope to keep a grilled cheese sandwich warm for several hours you're going to have a tougher time. Same with a pork chop. Soup will retain its heat well but you should carry that in a Thermos.
Once you've selected the right kind of hot dish heat it up and place it in an insulated hard plastic container with a snap-on lid. If you want to go the extra mile you can wrap that container in aluminum foil and then wrap the whole thing in a small towel before placing it in the insulated lunch box. In a nutshell every layer of insulation you add will help retain more heat. If you are packing both hot and cold items this extra insulation is particularly important in preventing hot items from affecting cold ones and vice versa.
Conclusion
The best lunch boxes for men typically have lots of internal space, high-quality lightweight insulation, plenty of pockets for secondary stuff and are built to last with comfortable handles and shoulder straps. Any one of the lunch bags for guys reviewed above will fit that description so which one is right for you will depend on things like size, looks and price.
We hope you found the information in this lunch kit review guide helpful and don't forget to stop back often for more informative product reviews from the team at Gear Hungry.