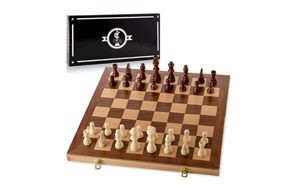 Chess Armory 15 Inch Wooden Chess Set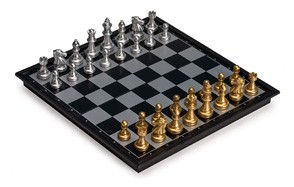 Yellow Mountain Imports Magnetic Travel Chess Set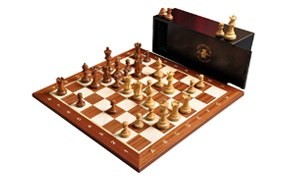 The Library Grandmaster Chess Set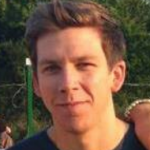 For people who are not quite into chess, the question of why a chess set would matter is a mystery. Nevertheless, chess enthusiasts everywhere know that there are levels when it comes to sets. There are so many makes and materials to choose from, as well as a variety of sizes and colors. These all have their up and downsides and even for the most skilled eyes, it may be hard to discern. Not only does it have to be aesthetically pleasing, but it sure does need to be durable. So, in order to navigate this ever-growing market, here are some of the best chess set options out there.
The Best Chess Set
Chess Set Buying Guide & FAQ
It should now be evident that there are a lot of factors involved when choosing a chess set. How long will it last, is it multifunctional, what size is it etc.? These among many other things go a long way to determine the best choice for you. In order to make the process all the simpler, here are some useful pointers.
How We Chose Our Selection Of Chess Sets
Brand - Trust is something that is built over time. That is why the best way to track down a quality chess set is to look to the brands most known for them. Over time, they have made most of the blunders some less experienced brands are just only making. As such, one sure way to get the best option is to look to the experts.
Price - The truth of the matter is that in most situations the price of a product does determine its quality. If it costs more, it means the materials used to make it are probably of a higher quality. Based on this, a pricier chess piece is more likely to offer up a superior experience.
Reviews - All the insight a consumer needs about any given product can be found in the review section. Sure, there is a blend of positive and negative, but one always outweighs the other. So, the search for a good chess piece should somehow lead you to the review section. It is there that you will get the real scoop.

Features To Look For In Chess Sets
Material - Chess boards and their accompanying pieces are made of an array of materials. You can find marble, polyester resin, wood, plastic, alabaster and even vinyl boards out there. The material used to make it goes a long way in determining the price of the set. Wooden boards tend to run a bit more expensive because they are handcrafted. Right after that there are marble and alabaster boards. Those made from other materials tend to be a bit more affordable and accessible.
Size - The size of a board determines how you are going to use it. There are different specifications for the size of the boards and chess pieces in tournaments than those simply used in a standard setting. Users equally need to consider if the board will be taken on trips. In that case, something more compact is required. A board that is meant to remain stationary can afford to be more bulky all-around.
Theme - Rather than having a plain old game of chess, a themed option could prove quite interesting. There's everything from fantasy to sport themed boards and pieces. Based on this, chess enthusiasts  who have interests which cross into other areas can easily marry them. All in all, it makes for a more enjoyable game.
Chess Set Variations - Over the years, the game of chess itself has evolved and given birth to a number of variants. If you are not a strict traditionalist, you may want to look out for boards that accommodate these versions of the game. While some of these games do not tread quite far from the original, others are drastically different. All in all, they offer up a range of ways to stimulate the brain and have worlds of fun at the same time.

Chess Set FAQ
Q: What is the most expensive chess set in the world?
A: The most expensive chess set in the world is the brainchild of Boodles and Jewel Royal. They are involved in the jewelry business and came together to create a masterpiece. The entire set costs a whopping $1.2 million. As a show of its decadence, the king piece was made from 18 karat gold and is adorned with rubies.
Q: What is the best electronic chess set?
A: More than any other set mentioned, the DGT electronic chess board stands out. Though it is pricey, it offers up USB and Bluetooth connectivity for players to link up to their devices.
Q: How much does a good chess set cost?
For a good quality wood set, be prepared to spend $80 to $200. With other materials, anything from $10 to $40 dollars is adequate.