Best Playpens In 2021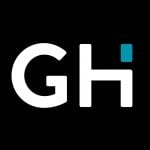 This product guide was written by GearHungry Staff
Last Updated
May 15, 2020
GearHungry Staff
GearHungry Staff posts are a compilation of work by various members of our editorial team. We update old articles regularly to provide you the most current information. You can learn more about our staff
here
.
GearHungry may earn a small commission from affiliate links in this article.
Learn more
Being a parent is a full-time job, that's for sure. They need to be watched continuously to keep them from typically 'acting like babies'. This often means other aspects of your life suffer, like office work and leisure. That is where playpens come in, they don't completely take the responsibility off your shoulders. But, they bridge the gap between your obligation to your child and responsibility to the world or yourself.
Playpens are cheap, simple solutions, and there is an abundance of brands, styles, and levels of quality to choose from, depending on your preferences. Here are ten excellent products we think you will love, with all the features and details that set them apart.
The Best Playpen
Playpen Buying Guide & FAQ
Features To Look For in Playpens
Although a playpen is not a substitute for adult supervision, it is still an efficient way to control the movement of the child, and in certain cases, keep them occupied. Because of the care that needs to go into picking out a playpen, here are some features to consider before making a decision.
Material - Although there is growing popularity of playpens made of plastic panels or mesh and metal tubing, traditional playpens are still made of wood. Wooden playpens are durable and elegant. A lot of people prefer them because of their aesthetic advantage over other materials. But as we mentioned, the growing popularity of different materials is bridging the aesthetic gap between the materials.
Ultimately, the choice of material comes down to your preferences and the safety quality they offer, especially in wooden playpens. Make sure that the screws and nails are not in a position to hurt the child.
Size - The best playpen for babies or toddlers often comes down to how much space you have. While large playpens are an ideal size for playpens because they offer a lot of play space, you can always manage smaller playpens when you don't have room for it. The most important thing is that whichever size you buy, it should be easy to fold it into compact form so that it requires very little storage space.
It is also worth noting that a lot of playpens, especially those made with plastic material, come with removable panels. This feature allows you to adjust the size of the playpen according to your needs.
Style - When it comes to playpens, style refers to a host of design choices. It can mean the shape, walls,  bells and whistles, features like playpens that double as cribs or changing stations, detachable lids, and so on. For shape, most people go for rectangular playpens. They offer a larger playspace and can be moved around easily. But we also have playpens with hexagonal or octagonal shapes.
As for walls, some playpens have mesh barriers, while some have bars. If you are going for one with mesh walls, make sure that the mesh holes are no larger than ¼ inch. Anything more and the child's fingers and buttons on their cloth are likely to get caught in them. For playpens with bars, you want to make sure that the vertical bars are no more than 2 to 2 ½ inches apart. They should be wide enough for visibility and proper ventilation, but not too spacious that the child's arms, legs, or other body parts get caught between them.
Finally, other features, like changing stations or a detachable lid, are useful. It all comes down to your budget and your preferences. Just be sure the additional features have high safety qualities.
Budget - A playpen can cost between $50 for basic models and $250 for high-end products. You will often find basic playpen models at less than $100. They don't have all the extra features of high-end products, but they are good enough for use, regardless of size. In this category, you might find playpens without floors, often referred to as playpen gates. High-end products come with additional features like a bassinet, toy holders, and can be dual-purpose i.e., can be used as cribs. The right choice ultimately comes down to your preferences and what you can afford.

Playpen FAQ
Q: What is a playpen?
A: A playpen is an enclosed space, typically made of wood or plastic, in which a baby or toddler can play safely. They are usually foldable and can secure a child while the parent attends to other tasks.
Q: Do parents still use playpens?
A: Yes, a lot of parents still use playpens, and it is often encouraged. Despite the suggestions of mental limitations on children that have playpens, they remain an excellent way to keep babies safe while you attend to other aspects of life.
Q: Are playpens a good idea?
A: Some child development experts worry that children who spend a lot of time in playpens might not get enough stimulation or explore their environments. Those concerns can, however, are fixable by controlling the amount of time your child spends in a playpen. After all, too much of anything can be damaging. So yes, playpens are still a good idea.
Q: How long do babies use playpens?
A: A lot of playpens are for children between six months and six years. While active children are more likely to grow out of playpens after a couple of years, plenty of children still enjoy and prefer the comfort of having their play area. There is no ideal length of time for babies to use playpens, but you should wait until they are four to six months old to use them.
Q: Are wooden playpens safe?
A: As a matter of principle, yes, wooden playpens are safe. They are one of the most popular types of playpens among parents. Their safety requirements are no different from other materials. Make sure the bars are well spaced, and the screws and nails are safe away from the child.
Sign Up Now
GET THE VERY BEST OF GEARHUNGRY STRAIGHT TO YOUR INBOX