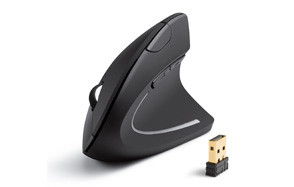 Anker Wireless Vertical Ergonomic Mouse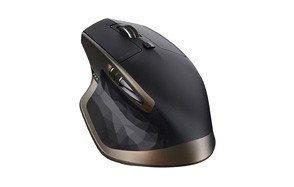 Logitech MX Master Wireless Mouse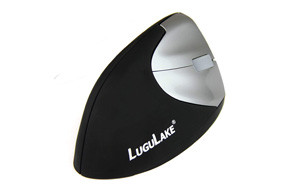 LuguLake Vertical Ergonomic Optical Mouse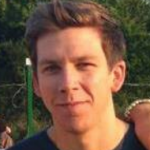 Sometimes, you look at a product and think there's no way anyone can make it any better than it already is, and we just accept a design as the one true style that will not and should not be challenged. How often have you thought this and been proven wrong? Yeah, us too. This is the case of vertical mouses (vertical mice? Yeah, that's the one) which have transformed the traditional, accepted computer mouse-style into something that's beneficial for anyone who uses it. They're designed to be ergonomic, comfortable, and more functional than you ever imagined a mouse could be. If you never even knew they existed, it's a good job you've stumbled on our list where we identify the best vertical mouse, maybe you'll embrace the future, too.
The Best Vertical Mouse
Vertical Mouse Buying Guide
Before you go ahead and purchase your next best vertical mouse, we recommend that you consider some of these essential features and valuable benefits that might help guide your final decision.
Size - The whole point of buying a vertical and ergonomically designed mouse is that it fits better and provides enhanced comfort and usability. So make sure that it's the right size for you to improve your overall experience. It's not always a case of one size fits all when it comes to vertical mice, and many brands do offer them in at least two sizes.
Comfort - Explicitly designed to reduce overall wrist pain, forearm torsion, and hand fatigue, the vertical mouse should be more comfortable and easier to handle. There's less potential to develop carpal tunnel syndrome over time if you switch to using a vertical designed mouse.
Connectivity - You might be one of the people that just prefer the security and old fashioned reassurance of a wired mouse, plus, there's no need to ever worry about recharging your mouse either. For those of you that prefer a world of wireless connections, there are plenty of options available for powering your vertical mouse via wireless USB or Bluetooth, so consider which is most important to you.
Buttons - Think about how you prefer to operate your mouse and the number of buttons you require. Do you prefer centrally positioned buttons located by the side of the scroll wheel or side ones? It's pretty much a case of personal preference, but if you are buying a mouse for gaming, you will probably want more versatile and easily accessible controls.

Vertical Mouse FAQ's
Q: What is a vertical mouse?
A: Simply put, a vertical mouse has been redesigned for a more natural fit, contouring better to the palm rather like a handshake. This scientific, ergonomic shaped design might look unusual at first, but it has been proven to decrease wrist pain and hand fatigue significantly.
Q: What are the benefits of using a vertical mouse?
A: You may not have previously known this fact, but the natural resting position of the wrist and forearm is in what's best described as a thumbs-up position. This is totally opposite to the position that the traditional computer mouse put your arm into.
A vertical mouse actively prevents pronation, which in turn can lead to tightening of the joints, which increases pressure on the entire lower arm and can result in painful carpal tunnel syndrome. Using a vertical mouse is particularly beneficial to workers using computers who carry out lengthy sessions operating a mouse and keyboard.
Q: Why use a vertical mouse?
A: Using an ergonomically designed, vertical mouse, positions the forearm in a better anatomical resting position that requires decreased muscle use and thereby results in less hand fatigue. The wrist can better relax, so there is less compression and strain to the soft tissue of the wrist. Supporting your wrist in this more comfortable and neutral position further ensures that the larger muscles of the arm are utilized as opposed to the more delicate wrist.
Sources:
Design Thinking as a Strategy for Innovation - Creativity At Work
The Benefits of a Vertical Mouse - Ergo Consulting
What is a Vertical Mouse? What Are The Benefits? - PC Builds on a Budget