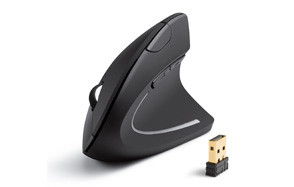 Anker Wireless Vertical Ergonomic Mouse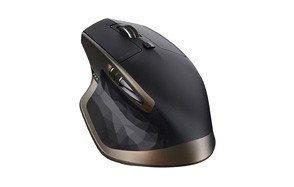 Logitech MX Master Wireless Mouse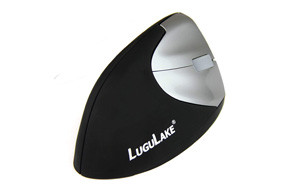 LuguLake Vertical Ergonomic Optical Mouse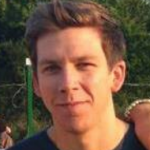 Sometimes, you look at a product and think there's no way anyone can make it any better than it already is, and we just accept a design as the one true style that will not and should not be challenged. How often have you thought this and been proven wrong? Yeah, us too. This is the case of vertical mouses (vertical mice? Yeah, that's the one) which have transformed the traditional, accepted computer mouse-style into something that's beneficial for anyone who uses it. They're designed to be ergonomic, comfortable, and more functional than you ever imagined a mouse could be. If you never even knew they existed, it's a good job you've stumbled on our list where we identify the best vertical mouse, maybe you'll embrace the future, too.
The Best Vertical Mouse
Vertical Mouse Buying Guide
How We Chose Our Selection of Vertical Mice
It's not rocket surgery, but we do take quite a substantial amount of care when selecting our choices for the best vertical mouse. If we didn't we're sure we'd get a lot of abuse coming from you guys telling us that we don't know our gadgets from our gizmos, our clicks from our clocks, and any other number of (surely much more creative) insults that would make us just that little bit sad. But enough feeling sorry for ourselves. Where were we?
Brand - There are tons of different electronics and computer brands that could have developed something to make the list. These range from the world-renowned behemoths of the industry to those little mom and pop brands that you only think you've heard of (but can't be sure). Brands are a great way of trusting the product you buy is worth paying for, but sometimes a brand is coasting on its reputation, while others just haven't had that big break yet.
We hope we've found a decent representation of both well-known brands, and maybe some brands that you've only heard a little bit of, but are still exciting enough to warrant a mention. From there, it's all up to you.
Quality - The best quality products are obviously the ones that you want, and the best quality products are also the ones that we want to recommend to you. This works in everyone's favor as you get the right kind of products, and we feel super great about ourselves because we know we've done you a solid. You're welcome.
But quality isn't always easy to discover, so it takes a lot more than just relying on how good something looks and the supposed build of the product. That's why we're here though, to sieve through the garbage and find the gold, all for you.
Performance - So say you buy a vertical mouse that we've suggested and it doesn't do anything that you expected. Would you be happy? Absolutely not. Would we be happy either? No way, Joseph. We don't want to risk you buying a low-quality vertical mouse, so we strive to identify products that perform like they're expected to.
If they don't do the bare minimum, they don't even get close to the list, and even if they do manage the bare minimum, well we've got much higher standards than you give us credit for.
Reviews - Where would we be without reviews? These mostly helpful little nuggets of mostly genuine information (aside from those written by shills, people with an agenda, and salty customers with the world's largest chip on their shoulder) are an awesome way of telling us something that the company won't. While we want to believe that everything we select is totally hunky-dory, that's not always the case, and you can't just rely on the lyrical waxing of a press release and product description to tell the full story.
Reviews from people who have bought, tested, and used the product, either successfully or not, are our most trusted opinions, our oracles of truth if you will.
Price - With such a wide variety of products ranging from the unexpectedly cheap to the unexpectedly expensive, it's sometimes a bit difficult to figure out whether spending that extra $10 or $20 is worth it (and honestly, it's such a crap shoot that we're not even sure, personal preference, you know?)
We want to select products that aren't bottom of the bargain barrel, but also ones that won't require you to take out a second mortgage on your home. Instead, we like to find things that fit nicely in the affordable column, and you get a nice, broad range of possibilities to suit your budget.

Features To Look For In Vertical Mouse
Before clicking Confirm Order on that fancy new vertical mouse, maybe hold up just a second or two. We know you're excited to step into a whole new world of better wrist comfort, better control, and better response time, while also feeling like a character, and the main one at that, from a sci-fi movie. First, though, you might want to take a look at what we believe at the key features to look for when buying a vertical mouse, you might just change your mind.
Size - Because what's the point in buying a vertical mouse that feels like a pebble in your hand? Conversely, what's the point in buying one that feels like a boulder? Exactly, there isn't one. If you want to achieve the maximum control over buttons and functions, then picking a mouse that is just the right size for your hand will make your experience much, much better. If you're someone with freakishly small or large hands, then we're afraid there's not much we can do about it, but it'll be okay, honestly.
Comfort - The vertical mouse is a great way of reducing the strain and discomfort on your wrist by putting your hand in a more natural position, which is awesome. Less potential for carpal tunnel syndrome, more chance to work on a manly, firm, acceptable handshake. So let's say you've bout your mouse (and completely ignored our above advice about waiting), but still feel in the same kind of pain. Upset about that? We would be. Perhaps you should have waited a little while and done just a tad more research.
Ease-of-Use - Nobody likes buying something that is so mind-bogglingly complicated that it's almost as if it's completely useless, and for a computer mouse, this is very important. It should be simple. You connect it (either via USB cable or Bluetooth, and you have movement! But sometimes it's not that simple, and we know this far too well. Sometimes, it doesn't respond to certain operating systems, and that's even before we get started on the buttons.
Many will suggest you thoroughly read the instructions (if there are any), but what if this doesn't solve any problems? These types of mice were designed to make life easier, not harder, so you could end up more frustrated than when you began. Hopefully not, though.
Sensors - Remember back in the day when computer mice had roller balls that made the cursor move on the screen? Good times. Those times are gone, though and now we rely on optic sensors to recognize where the cursor needs to move. Sounds simple right? Well, it's much simpler than cleaning out the tracker ball of dust every other day, but it's not without its failings. Sometimes, it won't recognize carpet, throws, or similar fabric surfaces, which make the cursor erratic. If you're someone who doesn't have a set place to work, or likes to move around frequently, then this could pose a problem. Certainly, something to consider.
Wired/Wireless - We live in a world of wireless connections everywhere we go. Who has time for wires anymore, anyway? They tangle, they pull, they catch, and they're generally a major nuisance that interfere with our everyday lives. But some people like the security of a wire, it anchors them to the past and ensures that they don't need to recharge the device at the worst times. It's things like this that prove that newer isn't always better.
Features - The type of features you'll find on the mouse will affect how much joy you'll get from it, or at least, as much joy as you can get from a piece of computer hardware. You can go for the basic options and pay a little, or you can splash out on mice with cooler, more substantial features and pay a little (or a lot) more. It all depends on why you're buying the mouse, and if you really need those extra, of course.

Vertical Mouse FAQ
Q: What is a Vertical Mouse?
A: A vertical mouse is a computer mouse that has been redesigned to better fit the natural shape of your hand. When you think of a computer mouse, you likely think of that two-button shape that, well, that looked like a mouse (kind of, if you squint), this worked for a while, but a vertical mouse can do so much more.
Q: What makes a Mouse ergonomic?
A: Ergonomics is the practice of designing products in a way the optimizes productivity and efficiency. At the office, you've probably got an ergonomic chair or standing desk that prevents discomfort throughout the day or at least are supposed to prevent discomfort.
By switching up the design for that the side of your hand lies flat on the table, the mouse has become ergonomic as it reduces the strain and stress on your forearm, wrist and hand, making you more productive.
Q: What are the advantages of a Vertical Mouse?
A: As we said, they're supposed to make you more productive, but their main benefit is that they eliminate the pain you've felt from clicking away at your regular mouse all day. The buttons are arranged so that any movement feels more natural, and you'll end the day completely devoid of wrist strain, which can only be a good thing.
Q: Are vertical mice suitable for left-handed people?
A: Unlike some products that lefties have had to cack-handedly deal with throughout their lives (scissors, guitars, golf clubs, etc.) the best vertical mice are suitable for either hand. With the setup of computers back when we first started learning how to use them, many left-handed folks actually use their right hand for browsing anyway, so it isn't always that much of an issue. If not, you can always invest in a left-handed vertical mouse to make life even easier.
Q: Should I choose a vertical mouse for gaming?
A: Yes! Due to the pain reduction that a vertical computer mouse can accomplish, it's a great idea to use one for gaming as it will certainly enhance your gaming experience. This is particularly true if you spend a lot of time gaming, as you'll feel much less pain after a long session. If your job involves working at a computer, then this is even more reason to invest in a vertical gaming mouse.
Q: Are Vertical Mice compatible with Apple devices?
A: Yes! The majority of vertical mice are compatible with Apple devices. We know that sometimes products have poor-to-non-existent cross-platform compatibility, but you can feel confident that the very best vertical ergonomic mouse products will work with either Apple or Windows devices. If not, it's not worth buying them in the first place, but you'll have plenty of other options available and you're sure to easily find the best vertical mouse for Mac that will also work with a PC if you ever switch it up.
Sources
Design Thinking as a Strategy for Innovation - Creativity At Work
The Benefits of a Vertical Mouse - Ergo Consulting
What is a Vertical Mouse? What Are The Benefits? - PC Builds on a Budget