Best Penlights in 2021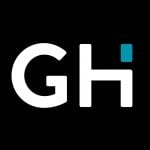 This product guide was written by GearHungry Staff
Published
September 21, 2018
Support us! GearHungry may earn a small commission from affiliate links in this article.
Learn more
A pen flashlight is perhaps an underappreciated addition to any household, camping trip or work environment. You might think that they are just flashlights, but you'd be wrong. Penlights are compact, convenient and most (especially the ones on this list) are packed full of extra features that you never thought you'd need in a flashlight. If you've never owned a penlight before, there is a chance you are missing out on something, but how do you choose which is the most awesome pen light for you? Have no fear, our dudes, we've compiled a list of the best penlights to get you out of the dark and shine a light on the coolest, brightest and most effective penlights that you can get your hands on.
The Best Penlight
Streamlight 88033 ProTac Professional Tactical Penlight



The Streamlight 88033 is a tactical / penlight combination that is built to last. It is perfect for military and law enforcement officials and has been designed with a push button tail switch to easily alter modes whenever you need. Furthermore, these modes are programmable to give you exactly what you need, whenever you need it.
With all of its features, there is no excuse not to carry this light every day, and it can help you in a multitude of situations that you don't even realize. Its casing is robust and durable and can survive being dropped and submerged, even for days at a time.
Key Features:
Removable pocket clip
Charge one battery or two simultaneously
Multi-function, push button tactical tail switch
Waterproof to 1 meter for 30 minutes
Specification:
Brand

Streamlight

Model

88033

Weight

3.2 ounces
Coast Rechargeable Focusing Penlight




This rechargeable LED flashlight has been selected as our Premium Choice when considering the best penlights. The beam is strong and ultra-focused to allow for unparalleled use when inspecting sensitive electronics, patients, or simply searching in the back of the closet.
The charge port is hidden to protect it from the elements and the outer casing is easy to grip as well as being hugely robust to withstand damage such as drops or being driven over. No matter what you might need it for, the Coast Focusing penlight is certainly the best pen flashlight that you can find, for all occasions.
Key Features:
Flex charge dual power system
High light output of 245 Lumens
Runtime up to 6 hours
305 feet max beam distance
Specification:
Brand

Coast

Model

Lumen Penlight

Weight

1.76 ounces



Our final product is Infray's mini LED flashlight that boasts a strong beam despite its compact size. For those working in maintenance, medical or similar sectors this light is a great addition to your everyday tools that will make life a little bit easier.
The light has the ability to be focused on different situations and comes with a decent run time using easy-to-find AAA batteries. The aluminum body can take quite the beating, which is ideal for those who find themselves in tough environments day after day.
Key Features:
Light range of up to 230 feet / 70 meters
Fully zoomable from wide to narrow beam
Tough and reliable
3 adaptable settings
Specification:
Brand

infray

Model

SD-002

Weight

0.8 ounces
ThruNite Archer 2A LED Penlight




Topping out at a maximum of 500 Lumens, this is the brightest penlight on our list, and perhaps the brightest penlight you will ever find in your life (for now). ThruNite Archer 2A is a high-end flashlight at an entry-level price, so even newbies can reap its benefits. It offers multiple modes that are easy to switch between depending on your needs, and is small enough to carry easily in pockets without taking up too much space.
On lower settings, the battery life runs at an impressive 28 days, while higher settings will help to illuminate deep, dark areas of the world like it was the middle of the day. It also uses AA batteries, so you can be sure to easily find replacements when the battery does eventually run out. Love this product? Check out our review of the top EDC flashlights for our top picks. 
Key Features:
Versatile applications for law enforcement, camping and medical services plus more
Aerospace grade aluminum body construction with anti-abrasive finish
Max 500 Lumen output
Overheat and reverse polarity protection
Specification:
Brand

ThruNite

Model

Archer 2A V3 CW

Weight

1.6 ounces
Brite Strike Executive Precision Penlight



Don't let the perhaps-too-Mr.-Spock name put you off, the Brite pen light is still an effective little device that is both slim and stylish as well as providing EPLI output that is perfect for all kinds of outdoor adventures. 
For its size, it offers impressive brightness, even though the whole light is only ever so slightly larger than a marker pen. The outer casing is durable and can be used every day for years without worrying about external damage. While the high runtime is merely 30 minutes, there are few occasions where you will need to use it for this long, so this shouldn't be too much of an issue.
Key Features:
Max output of 160 Lumens with latest Cree LED state of the art digital power management
Up to 6 hours run time
High grade aircraft aluminum casing
Lightweight and easy to carry
Specification:
Brand

Brite Strike

Model

EPLI

Weight

2.4 ounces
5.11 Tactical Unisex TMT PLx Penlight

The 5.11 Tactical TMT penlight is the most compact on our list today but don't let that fool you. While it may be lacking in stature (which is a good thing if you want a penlight for your shirt pocket) it still outputs a reasonable 90 lumens with a 40 meter light cone.
It's not only water-resistant, but the durable outer casing has been drop test approved to 3 meters. It conveniently runs on readily available AAA batteries and two batteries are included with your purchase so you can use your new penlight as soon as it arrives. It should last you for up to 4 hours and all in all, is a steady companion light which you'll appreciate for a host of recreational actives as well as work-based projects.
Key Features:
40 meter light cone
90 Lumens output
Water-resistant construction
Impact-resistant to three meters
Specification:
Brand

5.11

Model

53028-001-1SZ

Weight

3.20 Ounces
Pelican 1920 LED Flashlight



A massive improvement on the previous model, the Pelican 1920 LED pen flashlight brings an increased Lumen count (from 67 up to 120) despite only requiring one battery, while still providing a decent beam that can prove massively useful in any kind of situation.
The flashlight is slightly bulky, but you will get used to this pretty quickly and is still compact enough to fit comfortably in your shirt pocket so it can be easily accessed when inspecting hard to see areas such as attic spaces, under cars, or behind TVs. For different situations, there are two kinds of output mode, so you won't waste battery life if you do not need to.
Key Features:
Ultra-bright 120 Lumen
High and low beam mode
9 hour max runtime
Type II anodized aluminum body
Specification:
Brand

Pelican

Model

PLC0192000001110

Weight

2.24 ounces
Streamlight 66133 Stylus Pro Pen Light



The Streamlight 66133 is our top choice for the best penlight and brings a high-quality feel that would be perfectly suitable for both professional and everyday environments. It comes at a great price, but there is nothing cheap about it, still providing excellent brightness that can survive years worth of use.
Its durability is a massively attractive feature, but it also comes with convenience to be utilized quickly and efficiently as well as having a long run time to be invaluable when camping or during power-outages. It is also a rechargeable flashlight, so can be relied on even when there is not a battery in sight.
Key Features:
90 Lumens, 860 candela
Runs 6.5 hours
Scratch and break resistant
Holster included
Specification:
Brand

Streamlight

Model

66133

Weight

6.1 ounces
Streamlight 66118 Stylus Pro



Our choice for the best value penlight is the Streamlight 66118 Stylus Pro that is sold with a high-quality finish as well as a tear-resistant holster to keep it safe in extreme environments. The push button switch is easy to operate and won't get stuck, while the light is compact enough to be carried in shirt or jacket pockets without weighing you down.
This compactness makes it ideal to carry around with you every day and use quickly and efficiently to replace using your phone camera. It has an excellent battery life and has a durable outer casing to keep it operational come rain or snow.
Key Features:
Push button tail switch
Tear-resistant nylon holster
6.5 hour battery life
90 Lumens output
Specification:
Brand

Streamlight

Model

66118

Weight

1.6 ounces
Fenix LD22 215 Lumen Flashlight


Yeah, it looks more like a lightsaber handle than a flashlight, but doesn't that make it cooler? The Fenix LD22 comes with a lifetime warranty, for your peace of mind, while also delivering in the functionality department, too.
It works perfectly as a camping light or one to use when working on the car, but can also function ideally as something to have around the house. Also provided is an excellent runtime with decent output that won't blind you, but will also not have you straining your eyes, either.
Key Features:
New Cree XP-G2 LED providing 215 Lumens
Waterproof at 2 meters for 30 minutes
6 different outputs
Durable, anti-slip casing with body clip
Specification:
Brand

Fenix

Model

LD22G2BK-B

Weight

7.2 ounces
Nite Ize Inova Xp Led Pen Light




Sturdy and well-built, Nite Ize brings both efficiency and style to the table with its Inova XP LED penlight. It has a powerful beam that offers a wide-spread and focused hotspot which means you'll never be without light again.
Additionally, its twist-switch technology makes it easy to operate, even if it takes some getting used to. The construction is tough enough to handle all kinds of abuse and still delivers excellent results after years of use while still looking stylish. Our handy guide to the self defence flashlights features more great products like this so check it out.
Key Features:
Combines convenience of a penlight with performance of LED flashlight
Dual mode functionality
High of 144 Lumens
34 hours max timespan
Specification:
Brand

Nite Ize

Model

XPA-01-R7

Weight

1.92 ounces
Penlight Buying Guide
If you are planning on investing in a new penlight, we recommend you quickly review our priority list below fo the key features worth considering.
Convenience - The whole purpose of having a penlight as opposed to a traditional and bulkier flashlight is easy to use and portability. Your penlight should be sized so that it can easily fit into a backpack, a trouser pocket, or even a front shirt pocket so that it can be grabbed in seconds. Anything too cumbersome will weigh you down so make sure that it's both lightweight but at the same time durably constructed. A useful additional feature for your new penlight to have is a pocket clip to secure your light in place while you're in transit or just going about your daily routine.
Construction - The style and type of material used is going to be your next consideration. If you are using a penlight either because you're an outdoor enthusiast or you require one in the line of duty, then clearly it needs to be reliable and robust. You don't want your light to get scratched or damaged by any external factors that might then affect its operation. Likewise, if you are intending using outdoors, it pays to ensure that your penlight is also waterproof and shockproof. Some lights offer 30 minutes of protection to one meter when submerged in water which should provide ample time to find and safely retrieve your instrument. Others may well be able to withstand up to 3 meters of submersion.
Ease Of Use - If it's challenging to use and operate it will stay in your workshop drawer or emergency kit at home, never to see the light of day. The whole purpose of a portable and compact penlight is that you can grab it quickly in a potential emergency.
Runtime - This is an area where you'll find vast differences and the last thing you want is for your penlight to fail you just when you need it the most. The runtime will primarily be affected the lumens so it's an excellent idea to go for a light with adjustable settings so that you can save on the power when you don't require the brightness of lights to get the job in hand done.
Battery - Some batteries are harder to locate than others but for the most part, the range of penlights we've recommended run on readily sourced batteries, primarily AA and AAA. The runtime, brightness and also reliability will affect the battery life and source and if this is the only means of powering your particular penlight, then make sure that you have backup supply close by.

Penlight FAQ
Q: What's the difference between a penlight and a tactical flashlight?
A: When you were doing your research, you probably came across both penlights and tactical lights. On the face of things, the differences are minimal. Both are designed and constructed to be more practical, reliable and efficient than regular flashlights and generally more compact and durable overall too. The main difference is really their intended purpose. A tactical flashlight was manufactured initially with military operations and self-defense situations in mind. A penlight, on the other hand, is more likely to be used for everyday scenarios and situations. There is a bit of an overlap and both make exceptionally reliable light sources.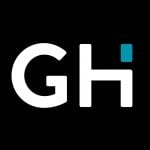 The best!
Gear, gadgets & stuff for men
Straight to your inbox