Best Smart Doorbells in 2021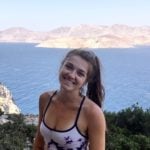 This product guide was written by Chloe Matthews
Published
August 10, 2018
Support us! GearHungry may earn a small commission from affiliate links in this article.
Learn more
The humble doorbell has had a monster of a makeover of late thanks to the smart tech revolution that shows no sign of slowing down.
Like a mild-mannered Clark Kent suddenly discovering his superpowers, it has been transformed into something you will wonder how you ever lived without – and makes keeping tabs on your home a breeze.
Ok, the idea of video doorbells is nothing new but thanks to WIFI connectivity and smart technology, you now don't even have to be at home to answer your own front door. In fact, you can be sunning yourself in the Caribbean and still have a meaningful chat about your safe place with the deliveryman standing on your porch.
Simply put, smart doorbells are essentially security cameras attached to your front door so you can see – and talk to – whoever is calling, via your smartphone or tablet, wherever you are. So, if you don't want to pause that movie to open the door, would like to sneakily check who's out there before deciding to answer or just want to check in with your casa when you're not at home, then there's a good chance there's room for a smart doorbell in your life.
Still need to be convinced? Then let us help you. We've looked at the best smart doorbells on the market, so you can ring in the changes when it comes to answering your own front door.
The Best Smart Doorbell
Smart Doorbell Buying Guide and FAQs
Features To Look For In Smart Doorbells
You don't want to be squinting at grainy footage on your smartphone, unsure whether it's the UPS man or your mother calling by so check out the video quality when looking for a smart doorbell. All offer HD and most at 1080p, which is more than enough to capture good quality images (and means you won't offend your mom). Some models enable you to adjust the HD quality to match your WIFI signal strength if connectivity becomes a bit of a problem and several also offer zoom.
You will also need to think about how well your smart doorbell will work after dark, so that lack of light doesn't mean you all you are staring at is a black screen. All the smart doorbell models reviewed here include the essential infrared LEDs night vision function that can provide up to 30 feet of black and white video, while some models even offer it in full color. There are also options of floodlighting to truly capture the best in your visitors, whatever time of day or night they call by.
Top tip - for tight porch spaces or to ensure you can capture a good view of your visitor, check the wide-angle spec of the video to make sure it is enough.

For the intercom support on your smart doorbell, you will need to ensure it has a good microphone and speaker that works well with your smart phone or tablet, so you can have a two-way conversation with your visitor and be clearly heard.  To support the two-way audio quality, look out for additional noise cancellation features that fade out ambient noise such as traffic sounds and can reduce echo.
Not everyone at your door will necessarily be welcome and the beauty of smart doorbells is that they can work as a mini surveillance unit to capture suspicious behavior or loitering strangers.
Motion sensor technology means that your ordinary looking video doorbell transforms into a security ninja, alerting you to any unwanted attention happening out on your doorstep
This is a great feature, particularly if you are home alone, or not even home at all, and it can be partnered with on-demand live streaming, so you can check out the action.
With some models you can also set the areas for the motion sensors to reduce the likelihood of a tree branch in the wind or a passing car becoming a red, but ultimately false, alert.
Not all models currently offer face recognition as this is a growing area for smart doorbells, but it can be a nifty function to look out for, although you should expect to pay a monthly subscription fee to add it to your service. With face recognition, the smart doorbell can learn to recognize the faces of friends or family and let you know they have called round.
Earlier this year, Google's Nest introduced the function to its Hello model, using Cloud video and face recognition technology to enable users to name visitors and have them automatically identified. It also has machine-learning technology to analyze video to recognize behaviors and differentiate between visitors, the delivery man and a dodgy loiterer. Its motion sensors can also distinguish between humans and 'things', e.g. a dog or a blowing branch to help reduce false alerts. Impressive stuff, and surely it will only be a matter of time before the other big brands follow suit.
Depending on the space you have on your porch or doorway, you have quite a choice of smart doorbells. The chunkier models are reminiscent of intercoms and work well in a  larger space while the smaller slimline models are ideal for small doorways. Most are the size of a largish smartphone or smaller so won't look clunky in your porch.
Just because you're not looking at it daily, doesn't mean that your new WIFI doorbell can't look smart. Like all other smart devices, there's something futuristic about the look of the smart doorbell with clean lines and a tease of the tech that's underneath its hood. Most have minimal features on the exterior, but all need to be robust enough to take a both regular push button pounding and an all-year round weather beating.
All the features on your new smart doorbell are accessed via a mobile app, that you also used to set up the device, configure the wireless settings and set up alerts. As well as the essential functions you would expect your new smart doorbell to deliver such as two-way audio, video, night vision, motion/sound sensors, recording and playback, there are other add ons that could sway your final decision.
Depending on the model you choose, you can get extra features such as full color night vision, floodlights, facial recognition, live streaming, pre-recorded messages, adjustable motion zones. But before you get out smarted by your potential new tech toy, check out the subscription packages as the more pimped up your new smart doorbell, the more you will most likely have to pay each month.

Types of Smart Doorbells
There are two main ways to power up your WIFI doorbell. When selecting your new device, you will need to decide if you want a wireless that runs on batteries or one that is wired in.
A wireless smart doorbell is the easiest to install as it runs off batteries (usually rechargeable) and so doesn't require any electrical know-how, with the exception of the Ring Video Doorbell which conveniently gives you a choice of both. As long as you do regular power checks and have a spare in supply, running the battery-powered smart doorbell should be a doddle. However, they are a little more susceptible to falling foul of a light-fingered visitor and if used in areas which have exceptionally cold winters, could power down when you least expect.
The majority of smart doorbells currently require wiring in, which can be more of a hassle. If you already have an electric doorbell, then most smart doorbells are designed to support this system, and you can wire them in using the existing connectors. Otherwise, work through the product's installation guide or call in your local friendly electrician.
Smart Doorbell FAQs
Q: What Is A Smart Doorbell And How Does It Work?
A: A smart doorbell is basically an electric doorbell that's connected to the internet and notifies the smart phone of the home owner when someone at the door presses the button. Some smart doorbells can also notify the homeowner of movement by the door, using built-in motion sensors.  They are in effect, a security system attached to your front porch, so you can see and talk to whoever it is at the door via your smartphone or tablet, even when you are not at home.
Smart doorbells work via an app you download to your smart device and send you an alert  when the bell is pressed. You can then see who is at your door via your phone's camera and talk to your visitor, using the speakers and microphone. Some smart doorbells also enable you to open the door remotely if synched with a smart lock and can also be paired with home assistant devices.
Smart doorbells come with a basic package but for more functions such as Cloud storage, 24/7 recording and video playback, then you are into monthly subscription territory.
Q: What Are The Advantages Of Smart Doorbells?
A: Apart from being a cool bit of smart technology that will impress your (wanted) visitors, the advantages of a smart doorbell are, for most people, a combination of security and convenience.  If you're busy, away from home, security-conscious or perhaps just a bit lazy (ok, the sofa is far too comfy), you can see who is at your door by a quick look through the door camera via your smartphone.
But it is more than that, there's the peace of mind of being able to check who it is out there and even talk to them first before deciding (or not) to open the door. For extra security, smart doorbell models can also double-up as a security camera, recording your callers and monitor any unusual movement outside your house.
They are also a great tool if you are at work or away. Waiting for a delivery of some top products you've seen on Gear Hungry, but you're stuck at work? Using your smart doorbell, you can see the deliveryman and give him instructions on where to leave your parcel in a safe place. You can even keep tabs on house callers when you're on holiday – they'll be none the wiser to you sitting in Cabo with a mojito in hand when you 'answer' the door.
Q: How Do I Install A Smart Doorbell?
A: Installing your new WIFI doorbell should be relatively easy but it does depend on the model and type of smart doorbell you have chosen and how they are powered. The quickest and easiest to set up are ones that are battery operated or those which can be either battery or wireless. Depending on where your electricity source is in relation to your front door, this could be a good option. Others may need to be hardwired, so if you are unsure, call in your favorite tradesman to do the job for you. If you already have an electric doorbell, most smart doorbells will have the same electrical supply, so you can use your existing cable and power supply.
You will also need to check the strength of the WIFI signal in the location you plan to install the doorbell to make sure you have enough 4G juice for it to work.  Also, before you install your new smart doorbell, a good idea is to test connect it with your router first to check its functionality before you start drilling, fixing and wiring.
To ensure optimum performance from your new doorbell, you will need to work out the right position of the unit and if there are any objects such as tree branches near to the location that could keep tripping its motion sensor. Once you are happy that the WIFI connection works and its final location is decided, choose the right height position for the doorbell, so it can be reached by adults and kids and that you get the best outdoor view. A good tip is to check that it is not directly facing strong sunlight otherwise you'll end up with blown out images.
Make sure you follow the specific installation guide for your particular smart doorbell model to ensure its installed correctly. Then follow the instructions in your product's app to set up and off you go.
Q: Are Smart Doorbells Weatherproof?
A: As a gadget intended to be outside, your new smart doorbell is a tough little cookie. They should be built to deal with whatever the weather can throw at it, even the more extreme - some models can deal with temperature variants from -40 to 122 degrees. But do check the details of your chosen WIFI doorbell to see just how weather resistant it is, as well as the warranty small print, before you buy.
Q: Do Smart Doorbells Have Night Vision?
A: Pretty much all of current camera doorbells on the market have night vision as a standard function but check the product details of the smart doorbell you are thinking of buying to make sure. If the planned external location of your doorbell is inside or strongly lit, it shouldn't be too much of a problem but for most domestic set ups, we say a night vision option is the way to go. Night vision in your smart doorbell is provided via infrared LEDs which are picked up by the doorbell's camera. Some models also offer full-colour HD.
Q: How Do Notifications From Smart Doorbell Work?
A: Smart Doorbells can send real time notifications to your smart phone or tablet when someone is at the door or something has triggered the motion sensor. To enable this to happen, when first setting up your new WIFI doorbell you will need to synch your new smart doorbell to your WIFI network using its app. Then working through the settings on your iPhone/Android phone or device give your smart doorbell app permission to use notifications. You can then tailor the settings as to how you want to receive the alerts and any alert sounds on your smart phone. Some smart doorbells also have quiet time options you can pre-set if you don't want to be alerted 24/7.
Q: Are These Doorbells Compatible With Google Home, Amazon Alexa And Apple Home?
A: If they all were, now that would be a perfect pairing! Smart doorbells are still quite new but as we start to embrace the smart around our home, it is only matter of time before all the big-name home assist devices hook up with smart doorbell tech. In the meantime, Google Home (works with August, Ring and SkyBell) and Alexa (works with Ring, Nest and SkyBell) are leading the way, giving you the chance to ask your home device who is at the door.
Apple HomeKit is not yet compatible to smart doorbells but who knows what the future holds…
Q: What Happens If My Wi-Fi Or Electricity Is Off?
A: If this happens, then your smart doorbell will lose its WIFI connection and become, well, a doorbell! The bell should still ring but you will temporarily lose the internet connection so no more peeping who's at the door from your phone until you get smart again.
There are several reasons why you could lose WIFI connection with your smart doorbell device so if it happens, run through the list to see how you can troubleshoot. Reasons could include a power surge to your router or a loose wire, temporary power loss, you've changed your WIFI network password or your smart doorbell is low on power.  Check your device's app on your phone and work through the troubleshooting settings to find the solution. As soon as you have resolved the lost connection, your WIFI doorbell should automatically reconnect.
Q: Do Smart Doorbells Make Videos Or Take Pictures?
A: While some wireless doorbells also include a screen on the inside of the door so you can physically see who is calling, all can capture images and video as soon as the doorbell is rung or a motion sensor is triggered.  You then set alerts, so the image or video can be sent straight to your smartphone as soon as the doorbell rings or the sensors are triggered.
Some models also offer 24/7 live streaming so check your subscription package to see exactly what is on offer. Images and video are typically stored in the Cloud ready to be retrieved but make sure you check with your product as there is most likely to be an additional monthly fee for images or footage stored for longer periods of time. Then there are intelligent alerts, which are offered by Nest, where face recognition software means you can be alerted to family or friends calling, although again, this does attract a subscription fee. Pretty smart though.
Q: Can You Pair A Smart Doorbell With A Smart Lock?
A: Most full-spec smart doorbell should be easily paired with a smart lock to give you maximum security and remote accessibility. Check when buying your new smart doorbell what smart lock products it is compatible with. When combined with a smart lock, you can use your smart doorbell app to open your door remotely to let a wanted guest or visitor into your home.  Just speak remotely to your visitor to confirm who they are, check their live video or photo then buzz them in. Perfect for people travelling with work or on the go and need the cat or the yucca plant to be fed.

Q: Can The Doorbell Send An Alert If Someone Is Just Loitering Nearby?
A: Smart doorbell models that include a motion detector will send an alert to your smartphone if there is someone unwanted loitering near your property and they come close enough to the door to trigger the sensor.  With most models you should also be able to adjust the sensitivity or range of the sensor so you are not bombarded with false alerts when it's just the neighbor's cat hanging out with its mates in your porch. There's also some neat machine-learning technology just filtering through, which allows a smart doorbell to recognize behaviors and distinguish between a friendly, wanted visitor and someone acting really suspect.
Q: How Do I Maintain A Smart Doorbell?
A: With any outdoor kit, prevention is the way to go. Make sure your new smart doorbell device is securely – and correctly – fitted to deter any would-be thieves. As a smart doorbell is an investment item, the manufacturers go the extra mile to make sure the fittings are secure and as tamper proof as possible, to deter envious light-fingers. But it is outside and smart doorbell technology does attract attention so read the warranty when it comes to theft. Several of the main brands offer a free unit if yours is stolen (Ring has an impressive lifetime anti-theft guarantee), but as always, check the small print.
Simple regular maintenance check-ups will help to keep your new doorbell always smart ring-ready. If your unit is battery operated, test them periodically and make sure you always have spares in supply. Your electrician or fitter may also offer maintenance checks so that may also be worth considering. Finally, if your smart doorbell has a video screen or camera, wipe it every now and again to make sure it is clear and free of grime, so you can see your visitors in all their smart doorbell glory!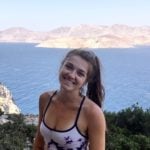 Based in Austin, Texas, and bred in the Midwest, Chloe joins Gear Hungry with a background in Health and Human Physiology, Team Management, and a wealth of customer service knowledge. After years of personal writing and journaling, her enthusiasm for the outdoors, travel, and continued learning has brought her to a professional career at Gear Hungry. Chloe is an avid rock climber, currently enjoying the Texas limestone bluffs, and a passionate, lifelong runner. When she's not seeking sunshine outdoors, you can find her reading history books, helping at her local climbing gym, or working under the hood of a vehicle.