Best Smart Doorbells of 2022: Home Security for Any Budget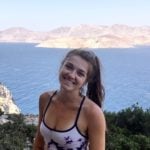 This product guide was written by Chloe Matthews
Last Updated
March 9, 2021
Chloe Matthews
Based in Austin, Texas, and bred in the Midwest, Chloe joins our team with a background in Health and Human Physiology, team management, and a wealth of customer service knowledge. After years of personal writing and journaling, her enthusiasm for the outdoors, travel, and continued learning has brought her to a professional journalism career. Chloe is an avid rock climber, currently enjoying the Texas limestone bluffs, and a passionate, lifelong runner. When she's not seeking sunshine outdoors, you can find her reading history books, volunteering at running events, or working on her latest automotive project.
GearHungry may earn a small commission from affiliate links in this article.
Learn more
Your front door is the gateway to your haven: your home. Keep your haven safe with a remotely accessible smart doorbell.
Doorbells can do more than just chime. With a smart video doorbell system, you can stream an on-demand live view of your porch, talk with visitors or delivery drivers remotely, and receive notifications about motion detected on your property — all from the corresponding smart doorbell app on your phone.
But which smart doorbell is the right one for your home and your budget?
We conducted in-depth research, dug into hundreds of user reviews, and tested doorbells out ourselves to round out this list of the best smart doorbells 2021 has on offer.
The Best Smart Doorbell
EZVIZ DB1 WiFi Video Smart Doorbell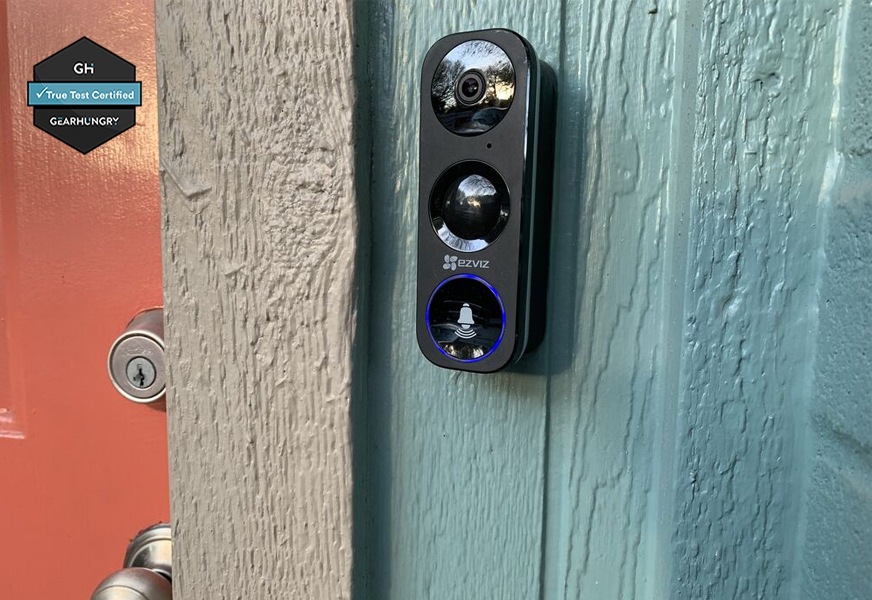 I tried the EZVIZ DB1 WiFi Doorbell myself, and I would suggest it for someone trying to install a smart doorbell and additional security cameras around their property. The EZVIZ DB1 has an IP 65 weatherproof casing. The security camera boasts 3-MP Triple HD with night vision and a 180-degree vertical POV with a two-way audio system to talk to your visitors. The motion detection is sensitive; the responsiveness proved the same across all three different distance settings.
The EZVIZ app isn't as intuitive to work initially, but as I used it more to its full potential —linking multiple EZVIZ devices — it became as easy as checking Instagram. Included with the DB1 smart doorbell are the wiring harnesses, necessary tools, instruction manual, mounting hardware, and three mounting plates with different orientations for the ideal placement on your home. Installation requires a dual-band 2.4 GHz/5 GHz WiFi connection and existing doorbell wiring. Read the in-depth review here.
Key Features:
Two-way audio
Live view
Dual band 2.4GHz/5GHz WiFi connection
TripleHD camera with night vision
180-degree wide-angle view
Hardwire installation
Motion detection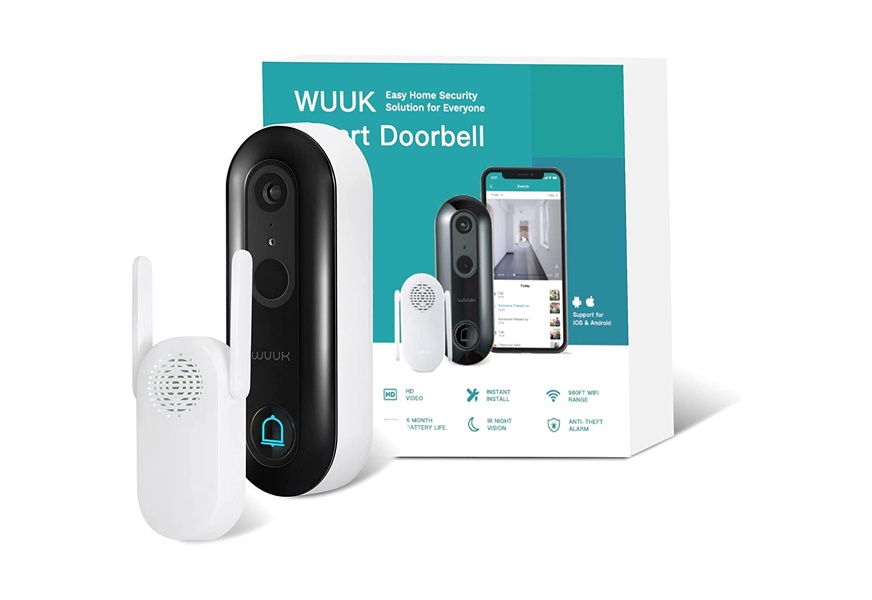 The WUUK Smart Doorbell, is one of the easiest options to install, but that's just the beginning. The smart doorbell from WUUK sports a 1080 HD video camera that has a 162-degree wide-angle lens. With this wireless smart doorbell, the view will be crisp, clear, and thorough.
Monitor who's coming to the door while you're home or away with motion detection alerts and AI facial recognition. Pre-record messages for delivery drivers or inquire about an unsolicited visitor with the two-way video call. The included chime plug-in also has a built-in WiFi amplifier to ensure your connection is secure.
This smart doorbell comes with a 3M adhesive strip so that installation can take less than a minute. It does come with additional wires and mounting hardware if you prefer. The WUUK doorbell has a 6-month battery life and supports a 2.4GHz WiFi connection. Users need a subscription to store the collected data with some smart doorbell models, but the WUUK is subscription-free. Data is stored on a microSD card (not included) located in the chime. It is compatible with Alexa, Android, and iOS devices.
Key Features:
1-minute installation
All-in-one app control
2.4 GHz WiFi Connection
1080 HD video
AI facial recognition
6-moth battery life
Alexa, Android, iOS compatible
Home Zone Security Smart Doorbell Camera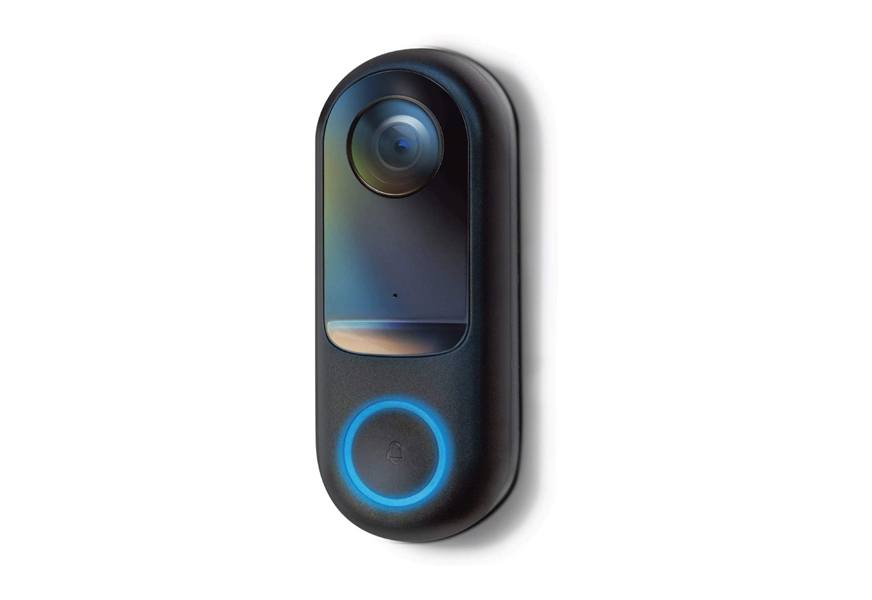 The Home Zone Security Smart Doorbell Camera is a premium budget option. Boasting a 1080p HD camera with a 140-degree view, the Home Zone Security Smart Doorbell packs numerous features at a reasonable price.
The camera/doorbell device sends motion detection and doorbell alerts directly to your phone. You can avoid false alarms through the Home Zone app by customizing push notifications and applying human filtering, setting motion detection areas, and designating activity zones. With the two-way audio and notifications, you'll never miss a visitor.
It doesn't have night vision, but it shouldn't be an issue if your front door has a bright outdoor light. Data is stored on a local SD card (not included), and users can download the footage through the Home Zone App. Your home needs to have a 2.4Ghz WiFi connection, existing doorbell wiring, and a mechanical chime box for installation. And if you have a back door or second door with an existing doorbell, you can buy two at a reduced price. Score one for home security!
Key Features:
1080p HD camera
Two-way audio
Motion detection
Hardwire installation
Customizable alerts and activity areas
140-degree viewing angle
Alexa, Android, iOS compatible
2.4GHz WiFi connection
eufy Security WiFi Video Smart Doorbell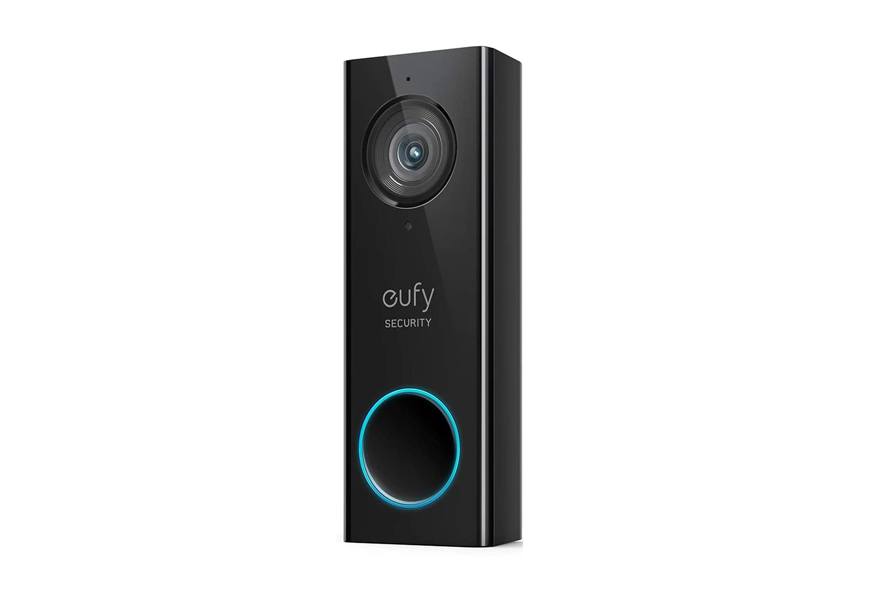 For a detailed view of your porch and front year, the eufy Security WiFi Video Doorbell has a clear 2k image with 2560 x 1920HD resolution. Using HDR and distortion correction, facial captures and video recordings will be high-quality and give you some leads to your missing package.
Hopefully, though, with the 'Who's There?' feature, facial snapshot notification, or the smart detection zones, you'll be watching any visitors before they arrive on your porch. Through the two-way audio or pre-recorded responses, let the intruder know the police are on their way.
AI tech filters out non-human motion. Military-grade AES 2560-bit data encryption located inside the smart doorbell keeps your stored data and images private. This smart home device's installation uses existing doorbell wiring and includes a fun mechanical chime with eight different tones. It has an IP 65 weatherproof rating and can withstand temperatures ranging from -4 to 122 degrees Fahrenheit.
Key Features:
2650 x 1920 HD resolution
Local data storage
HDR and distortion correction
Two-way audio
Smart detection zones
Hardwire installation
Alexa, Android, iOS compatible
Ring Video Smart Doorbell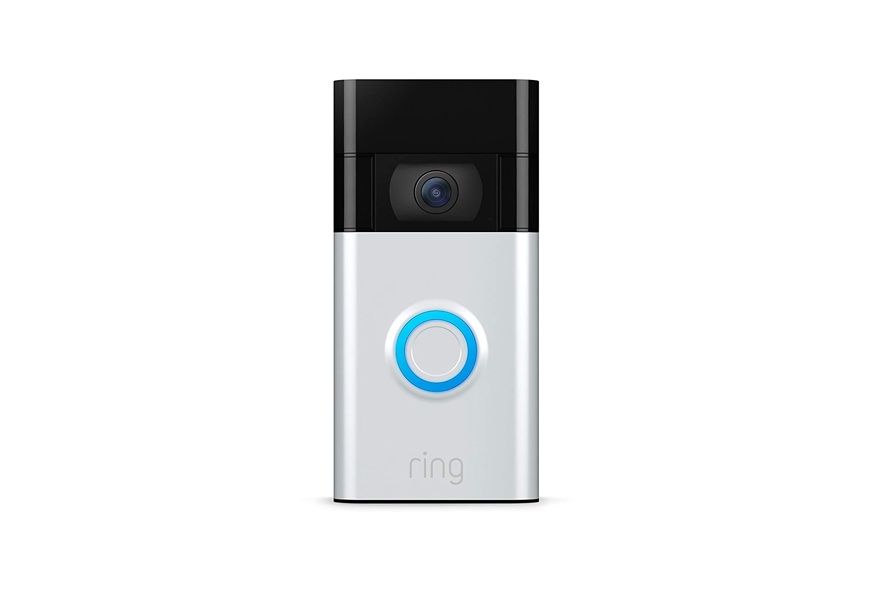 Ring Video Doorbells have been around the block, and the latest version brings improved motion detection, privacy zones, and audio privacy, along with a clearer night view. Convenience is key; the Ring connects to your iOS, Android, or Windows phone, Android tablet, or computer and is compatible with Alexa devices so you can monitor your security, no matter what you're doing. Chime and flagged motion sensors send notifications to your devices. Through the all-in-one Ring app, users can use live view and two-way audio to monitor and interact with visitors.
The Ring Video Doorbell uses a rechargeable battery but has an optional wiring harness. Using the mounting bracket, the Ring comes on and off to recharge quickly. A 2.4GHz WiFi connection is necessary. The Ring Protect Plan, a subscription purchased separately, enables storage capabilities.
Key Features:
1080p HD video
Motion detection
Adjustable privacy areas
Two-way audio
Storage subscription needed
Rechargeable battery
Wire free or hardwire installation
2.4GHZ WiFi connection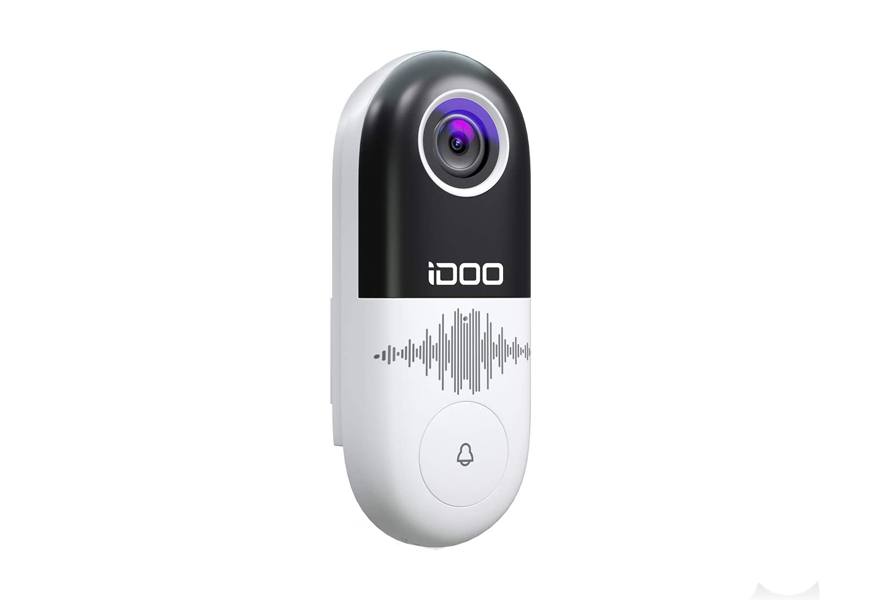 Big family? No worries. The iDOO Video Doorbell can connect to five Android or iOS devices at once. Each family member or house-sitter can monitor your front porch. Featuring a 1080p HD video with two-way audio with live view, the kiddos can let their own friends know they'll be out to play later, and parents can chat with the delivery person from their own devices! The noise cancellation speakers ensure a clear sound absent of ambient noises.
Automatic night vision uses an infrared sensor and light to turn on in low-light conditions automatically. The install is straightforward, but there needs to be existing doorbell wiring and a 2.4GHz WiFi connection for the iDOO Video Doorbell to work.
Key Features:
1080p HD camera
Two-way audio with noise cancellation
2.4 GHz WiFi connection
Live view
Motion detection notifications
Hardwire installation
Pairs with multiple devices
Arlo Essential Video Doorbell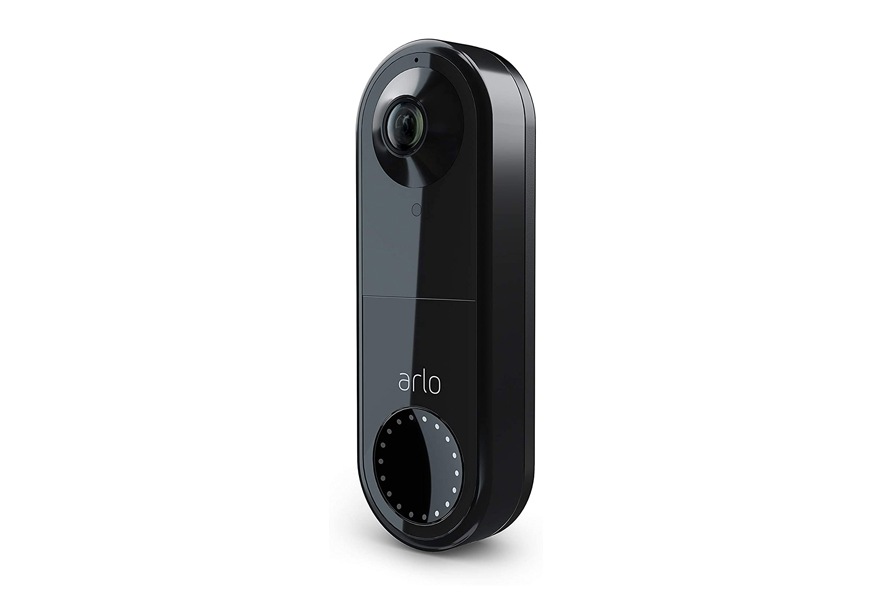 If you really don't want to be bothered, check out the Arlo Essential Video Doorbell. Arlo lets you set an automatic motion detection siren. Alternately, set the siren off manually via the Arlo app on your smart device — a great way to discourage trespassers from advancing any closer. If the siren is a little dramatic for you, two-way audio or pre-recorded messages are available. Owing to the 180-degree view and HD video with HDR, you can size up precisely what you're dealing with outside.
The Arlo smart doorbell works with Alexa, Google, and SmartThings products and connects directly to WiFi. Incumbent weather shouldn't cause issues with the unit as it's designed to tough the heat, cold, rain, or direct sunlight. Don't forget to check out these reliable keyless door locks that would be perfect for your home.
Key Features:
HD video with HDR
180-degree viewing angle
WiFi-enabled smart doorbell
Weatherproof
Hardwire installation
Siren
Two-way audio
Pre-recorded messaging
Amcrest Video Doorbell Camera Pro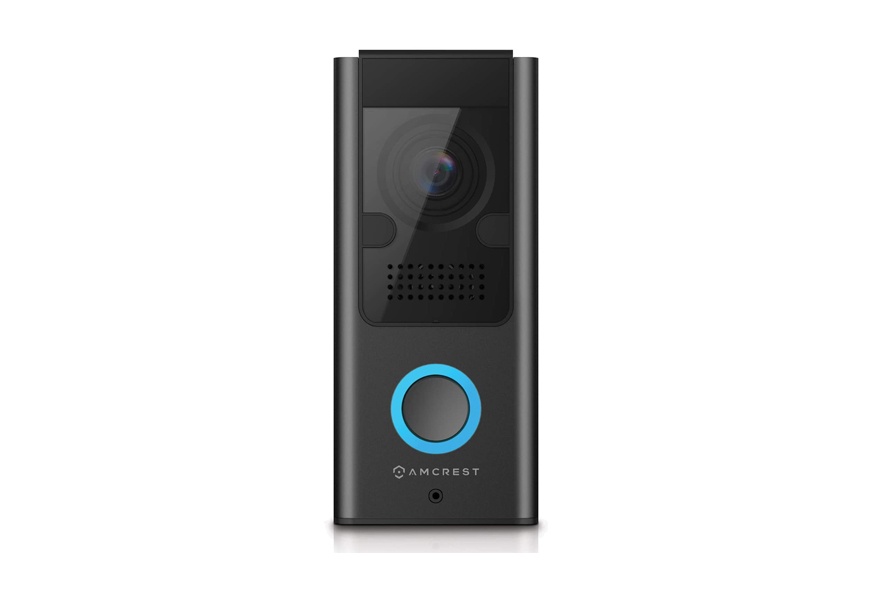 Amcrest Video Doorbell Camera Pro offers a stunning image from the 1920 x 1080p HD resolution, and with the 140-degree viewing angle, users won't miss a thing. To accompany the picture, a two-way audio system to converse with visitors. Night vision maintains that picture all night long, and PIR motion detection sensors alert users of activity and initiate recording.
No subscription is necessary to review the captured footage. The data — stowable in the cloud or on a micro-SD card — is viewable through the Amcrest Smart Home app. Existing doorbell wiring is needed to install the Amcrest Video Doorbell.
Key Features:
1920 x 1080p HD resolution
140-degree viewing angle
PIR motion detection
Local data storage
Hardwire installation
2.4GHz WiFi connection
Two-way audio
How We Chose & Who This Guide Is For
There are plenty of features to consider when purchasing a smart doorbell. We aimed to find a cutting-edge smart doorbell for all budgets.
Whether you live in a house, apartment, RV, or boat — there's an option here for you, each one boasting quality construction, sought-after features, and consistently high ratings from verified customers.
Why You Can Trust Us
Our interest in tech, video, and audio systems, paired with our desire to provide our readers with the best products at the right price for them, fuels our work here at Gear Hungry. We take pride in providing our readership with quality reviews that are reliable, thorough, and in-house tested whenever possible.
How We Tested
I put the smart doorbells to the test when my household received a mad influx of packages. Many items that I test are expensive loaners, making it even more important to keep an eye out for deliveries.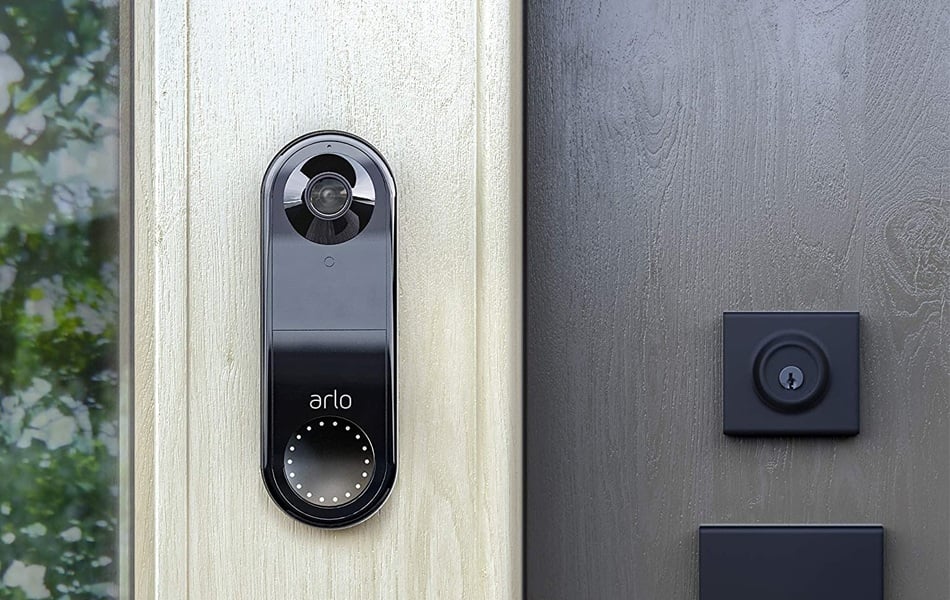 Features to Look for in Smart Doorbells
Video Quality - If you can't discern the grainy outline of your neighbor from the UPS driver, what's the point of your new smart doorbell? Luckily, most smart doorbells offer HD at 1080p, which is more than enough to capture good quality images (and means you won't offend your mom).
Some models enable you to adjust the HD quality to match your WiFi signal strength if the connection is problematic, and several also offer zoom to hone in on your target.
Trespassers do the best of their work at night, hiding under a dark sky. Night vision, available with infrared LEDs, is essential to maintaining your security 24/7.
Depending on your plot size and how much visible distance you'd like to see, some smart doorbells offer black and white footage up to 30ft in front of the unit.
Audio Quality - There are definitely pros to watching or seeing what's going on in front of your home, but being able to talk with your visitors is a whole other ball game.
A quality speaker and microphone are necessary for conversing clearly with whoever is donning your front porch.
Some microphones feature sound-canceling tech to block out wind or passing vehicles. If you have a busy street, it could be worth looking into for an uninterrupted conversation.
Motion Detection - Whether you're at home or not, it's nice to know if someone is trespassing too close to home.
Motion detection is there watching when you're not. Depending on which smart doorbell model, motion detection features can include customizable notification settings, specific areas, and on-demand live streaming to watch the action.
And if you're not around your phone, triggered motion sensors initiate recording and facial capture so you can check back and take action if necessary.
Face Recognition - AI has yet to find its limits. Using AI facial recognition, smart doorbells can add a few more luxury features. Your AI-equipped smart doorbell can 'learn' and remember repetitive faces or neighbors to alert you of their visit.
In tandem with motion detection, facial recognition can distinguish between human motion and an animal or tree moving, resulting in fewer notifications and false alarms.
Most companies offering facial recognition will require users to purchase an AI-specific subscription.
Size - The clunkier models are reminiscent of intercoms and work well in larger spaces, while the smaller slimline models are ideal for small doorways and tend to be more aesthetic.
Most are the size of a large smartphone or smaller, so it won't disrupt your front porch's appeal.
Design - When considering which smart doorbell to go with, consumers shouldn't leave out design; the weather, size, aesthetic, type, and durability are central to the overall structure.
Most smart doorbells have minimal features on the exterior, but all need to be robust enough to endure both doorbell-jabbing visitors and year-round weather.
Features - Features on your new smart doorbell are accessible via a mobile app that you also used to set up the device, configure the wireless settings and set up alerts.
As well as the essential functions, you would expect your new smart doorbell to deliver two-way audio, video, night vision, motion/sound sensors, recording, and playback. Depending on the model you choose, you can get extra features such as full-color night vision, floodlights, facial recognition, live streaming, pre-recorded messages, adjustable motion zones.
For data storage, some companies offer free storage for a certain amount of time to promptly contact the police with footage if there's an incident. Subscriptions are sometimes necessary for storing the photos and data pulled from the smart doorbell.
Types of Smart Doorbells
There are two main ways to power up your WIFI doorbell. When selecting your new device, you will need to decide if you want a wireless smart doorbell that runs on batteries or a model that wires into an existing doorbell power circuit.
Battery-Powered - Battery-powered smart doorbells are great for apartment buildings if your landlord approves. A wireless smart doorbell is the easiest to install as it runs off batteries (usually rechargeable), so it doesn't require any electrical know-how. Do regular power check-ups and have some spares in the junk drawer.
They are a little more susceptible to the weather and could power down when you least expect if used in areas with frigid winters.
Hardwired - The majority of smart doorbells currently require wiring into a power source or current doorbell wiring, which can be more of a hassle.
Most smart doorbells function as add-ons to existing electric doorbell systems so that you can wire them in using the existing connectors. Otherwise, work through the product's installation guide or call in your local electrician.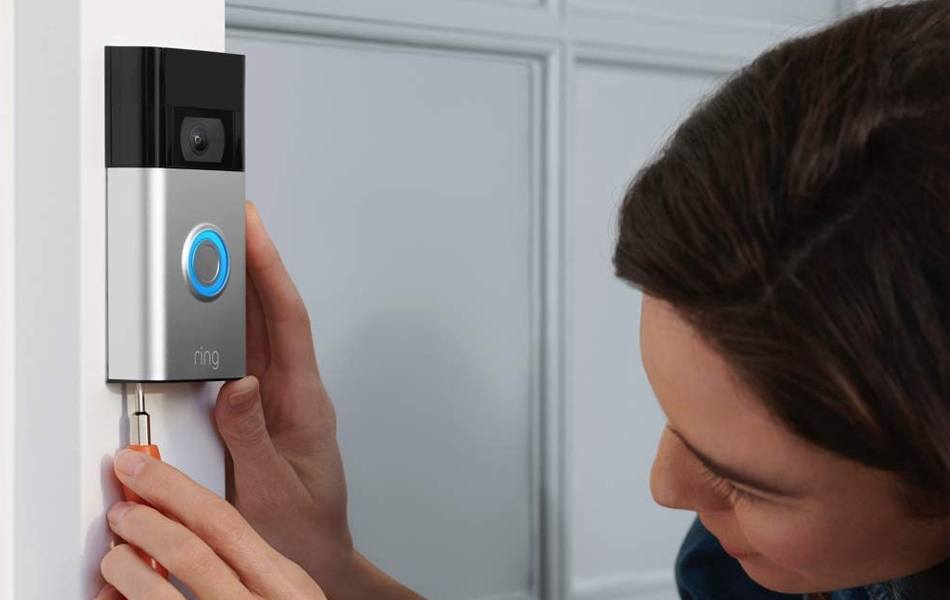 Smart Doorbell FAQ
Q: What is a smart doorbell, and how does it work?
A: A smart doorbell is an electronic doorbell connected to your home's WiFi and paired with a supplemental app on your phone. Using video cameras, motion detectors, two-way audio systems build-in into the smart doorbell, users can monitor their home from their phone, anywhere.
Q: What are the advantages of smart doorbells?
A: Home security without the provider, among other sweet deals. Safety and convenience are two significant advantages. Notifications and live views keep you connected with what's going on outside your house and alert you to any funny business.
And well, being able to talk with visitors and pizza delivery drivers or mail carriers without leaving your desk while you're WFH or getting off the couch while watching a movie.
Q: How do I install a smart doorbell
A: The installation will vary from model to model, and to ensure the warranty — if applicable — stands, be sure to install the doorbell per the manufacturer's instructions. This will increase the effectiveness and longevity of your smart doorbell.
Be sure to install the doorbell where it's convenient for visitors to use and has the most expansive view of the house's front.
Q: Are smart doorbells waterproof?
A: As a gadget intended to be outside, your new smart doorbell is a tough little cookie. Smart doorbells should be able to deal with whatever the weather can throw at it, even the more extreme — some models can deal with temperature variants from -40 to 122 degrees Fahrenheit.
But do check the details of your chosen WIFI doorbell to see if there's a waterproof IP rating, as well as the small warranty print before you buy.
Q: Do smart doorbells have night vision?
A: Pretty much every model has built-in night vision using infrared LEDs. The viewing distance can vary from 10 feet to 30 feet in front of the smart doorbell.
If there is a bright or ample light on the front porch in question, a smart doorbell absent of night vision won't make or break your home security.
Q: How do notifications from a smart doorbell work?
A: Users will always receive a notification if someone rings the doorbell. Typically, users can customize whether they receive just a push notification or whether the doorbell comes through as a video call to their phone.
Other alerts — from triggered motion sensors, for example — will come through as notifications. From there, users can open the supplementary app to watch or engage the visitor.
Users can turn notifications on or off and adjust the sensors' areas and range to avoid false alarms.
Models with AI tech also filter out false alarms by filtering alarms triggered by brush or wildlife.
Q: Are these doorbells compatible with Google Home, Amazon Alexa, and Apple Home?
A: Select smart doorbell models are compatible with smart home devices, but compatibility varies from model to model. Most product descriptions will note whether the product is compatible with Alexa, Android, Apple (iOS), Google, or Windows home products.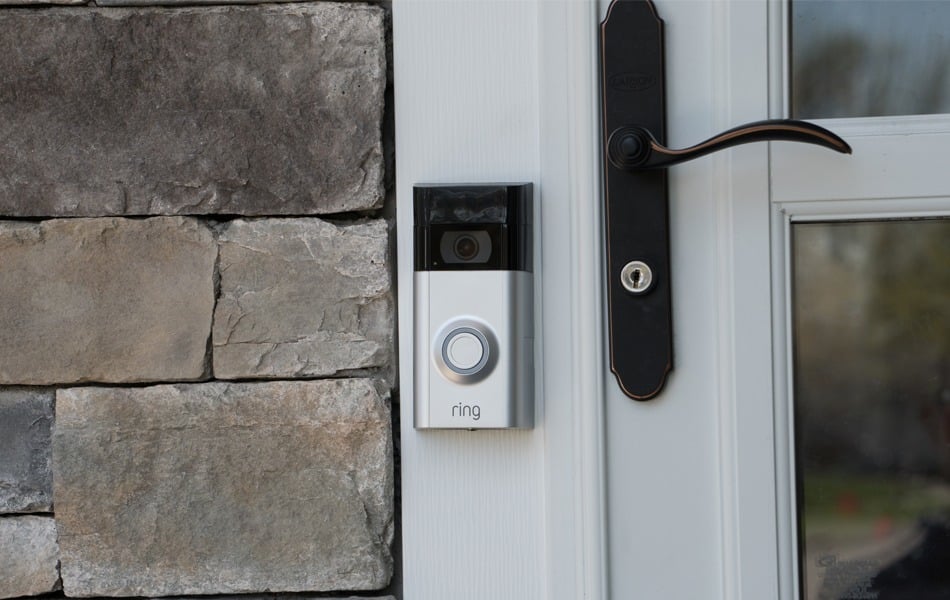 Q: What happens if my WiFi or electricity is off?
A: If the WiFi goes out, your smart doorbell will perform as a regular, traditional doorbell. The bell should still ring, but it won't have access to the internet-based smart features; there's no more peeping who's at the door from your phone until you get WiFi again.
Purely electrical doorbells will not function in the event of a power outage. If you're worried about losing power, look for a battery-powered doorbell. Even if you opt to hardwire your smart doorbell, many models offer backup battery power capability.
Q: Do smart doorbells make videos or take pictures?
A: Both, depending on the model.
Typically, a triggered motion sensor initiates a video recording. Ringing the doorbell will initiate a live view between the camera and your phone.
Most models will record or take pictures of who is at the door to check later if you do not answer.
Q: Can you pair a smart doorbell with a smart lock?
A: Most smart doorbells should easily pair with a smart lock to give you maximum security and remote accessibility. When purchasing, cross-reference the smart doorbell with the smart lock you have for compatibility.
When combined with a smart lock, you can use your smart doorbell app to open your door remotely to let a wanted guest or visitor into your home. Just speak remotely to your guest to confirm who they are, check their live video or photo then buzz them in.
It is perfect if you're traveling and need someone to give your cat and succulents a little TLC.
Q: Can the doorbell send an alert if someone is loitering nearby?
A: If the smart doorbell has motion detection sensors and the person triggers the sensor by intruding on your activity zone, your notification will alert you. The person must trigger the sensors, though.
Q: How do I maintain a smart doorbell?
A: Smart doorbell manufacturers take the time to ensure the mounting hardware and unit are as tamper-proof as possible and can withstand the weather. Maintaining shouldn't be a cumbersome task.
If battery-powered, regular check-ups for the battery life will ensure you're not without a doorbell one day.
With wired smart doorbells, ensuring they are installed per the instruction manual will increase the doorbell's longevity.
Otherwise, a quick wipe down of the lens with a microfiber cloth to wipe away dirt or watermarks and a periodic check to ensure the mounting is still secure will be enough to maintain your smart doorbell.
Sources:
How To Install A Video Doorbell - Consumer Reports
How To Protect Your Packages From Porch Pirates - HowStuffWorks
Sign Up Now
GET THE VERY BEST OF GEARHUNGRY STRAIGHT TO YOUR INBOX