Last updated:
20 Jan 2021
Best Beard Trimmers On The Market in 2021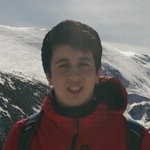 Your guide to this article today is by grooming expert Chris Spencer
Published
January 24, 2018
Support us! GearHungry may earn a small commission from affiliate links in this article.
Learn more
You've got that lush and lofty viking beard, and you know more than anyone else, that it requires work and precision to keep it sexy. Truth be told, most men don't have the first idea about how to properly maintain their beards. The secret: a quality beard trimmer, and the knowledge to wield one. If you've never used a genuine, true blue beard trimmer before, you're about to be in for a special treat. Turn that face fuzz into a magnificent mane with the ten best beard trimmers from the four corners of the internet, and bring our arsenal of tips and tricks along for the ride. It's all right here; everything you need to know.
Quick Answer: Best Beard Trimmer
Philips Norelco Multigroom Series
Anyone using the Philips Norelco Multigroom Series 7000 will greatly benefit from the Dual Cut technology. This offers up 2x more blades than what you would usually find in a beard trimmer. Even better is the fact that the blades brush against each other as the trimming process is going on. The result of this is a pair of blades that are still as sharp as they were on the first day three years later. Taking this to the next level, the Philips Norelco Multigroom trimmer runs on a clean and powerful energy source and thanks to its lithium-ion rechargeable battery, it can last for up to 5 hours when charged. What's more, there is also the option of using it while it is plugged in so as to maximize the energy.
Then there's the fact that it comes with trimmer heads that are of different lengths. Based on this, the process of trimming hair in different areas of the body becomes a lot more streamlined. For more convenience, all the attachments, as well as the trimmer itself, are completely washable. So, after the grooming process, users can simply run it under a faucet and it will be as good as new. You may also be interested in some of the best back shavers from our list, so check them out.
Key Features:
Can be used on multiple parts of the body and includes a total of 25 pieces
It offers maximum precision and also comes with 2 self-sharpening blades that can last up to 5 years
Makes use of a Lithium-Ion rechargeable battery which can run for up to 3 hours
The cutting guards are equipped with sturdy fiberglass to guard against bending and buckling
Specification:
Brand

Philips Norelco

Model

MG7750/49

Weight

14.9 ounces
Philips Norelco Beard Trimmer
The reigning champion comes with a little bias – I use this as an electric razor to maintain the perfect level of scruff. Back when I had a three-year beard, this was still my go-to. Philips is one of those household names that comes with an attached promise of quality construction, (and a fair price). This beard trimmer comes with an ultra long battery life (one to two months on average if used twice per week).
Apart from being long-lasting, this comes with all the necessary attachments, from a precision beard trimmer head to a nose hair trimmer. Consider this your all-in-one facial hair grooming kit. Self-sharpening blades ensure you'll have this for ages, especially if you store it (along with all the heads) in the all-inclusive storage bag. As a beard trimmer and swap-out to your electric razor for that three-day growth look, Philips Norelco delivers a high level of performance. With sturdy construction on the detachable heads, and a promise that you'll never need blade oil, you've got it all right in the palm of your hand.
Key Features:
Consists of 13 pieces which can be used to trim the hair on different parts of the body
Equipped with tempered steel blades that do not break, dull or rust
Runs on a Lithium-Ion battery that can go as long as an hour
Comes with reinforced guards which prevents bend as well as buckling
Specification:
Brand

Philips

Model

MG3750/60

Weight

15.4 oz
Cordless with significant battery life
Comes with 13 attachments
Very lightweight; easier to make mistakes
Remington PG6025 Beard Trimmer
Another killer household name, Remington is the one-stop chopper for all your beard trimmer needs. This kit comes with some super nice features, including a protective head that allows you to trap hairs (which is a serious bonus if your partner is sick of you leaving trimmings in the sink). You don't get a lot of attachments, but the ones you do get are superb quality. From the nose hair trimmer (which is seriously on point), to the rounded facial hair buzzer, you have everything you need right in this kit.
You get over an hour of use with a small four-hour charge window. This is the perfect size to throw into the storage bag, and bring with you on extended business trips when you're trying to keep your beard prim and trimmed. From the price and 3,600+ reviews on Amazon, this one comes highly recommended. Each attachment is simple to clean under some hot water, and dry within ten to fifteen minutes after cleaning – you couldn't ask for an easier time.
Key Features:
Makes use of cordless lithium power and can run up to 65 minutes
Equipped with a total of 14 length and style settings
Comes with surgical steel self-sharpening blades
All the attachments happen to be washable
Specification:
Brand

Remington

Model

PG6025

Weight

1 lb
Perfect weight and power in the palm of your hand
Nose hair trimmer attachment is absolutely spot-on
The hair clipper attachment is essentially useless
Wahl Stainless Steel Beard Trimmer
In case you didn't know, or don't cut your own hair, Wahl is the absolute tip-top king of hair clippers. Nobody compares to their quality, and ultra low prices. When it comes to the beard trimmer scene, they've done a valiant effort, and earned a coveted spot on our top list. Wahl never leaves a single feature up to chance. From the stainless steel body and blades, to the smart LED power indicator, they spared no expenses to bring you one of the best beard trimmer models on the market today.
You get a mess of add-ons, and four interchangeable heads for maximum versatility. These self-sharpening stainless steel blades require little to no maintenance, apart from the occasional beard trimmer blade oil. You're able to use this under 110v and 220v conditions, while utilizing the fast charge, and long-lasting battery for multiple uses. Keep it trim, prim, and ready to slay the ladies, and the professional scene – just thank Wahl's stainless steel beard trimmer, and Gear Hungry for playing matchmaker.
Key Features:
It comes fully equipped with 12 attachment guards
Has a handy electronic travel lock which guards against accidental usage
Fitted with a smart LED status indicator
Comes with a long-running lithium-ion rechargeable battery
Specification:
Brand

Wahl

Model

9818

Weight

12.8 ounces
Comes with an insane amount of attachments, each very useful
Fast charge for a long-lasting battery
Perfect for precise trimming of mustaches as well
Panasonic Milano All-in-One Beard Trimmer
Panasonic made a valiant effort at the all-in-one trimmer, and emerged with a sharp and sharp-looking beard trimmer with multiple functions. Stainless steel, self-sharpening blades rest at the helm, giving you a precision cut at a perfect forty-five degree angle. You're good for up to nineteen precision settings, all without having to keep tabs on a bag full of add-on items. While this model is lightweight (which can be a bad thing), we do have to give it points for the super durable grip built right into the handle.
This cordless beard trimmer charged by the AC adapter that's included with your kit, and takes about three hours to get seventy-five minutes of use out of it. This beard trimmer is designed for precision, turning amateur trims into excellent ones, and aiding your steady hand even more. If you're worried about having full control over your beard trimmer, lay those worries to rest with the Panasonic Milano. While we don't recommend it for all-body grooming (more on this in the buying guide below), it's one of the best beard trimmers available on the market. If you need a trimmer for your pubic area, make sure you check our guide to the best pubic hair trimmers.
Key Features:
It can operate as both a wet and dry trimmer
It is fitted with an ergonomic rubberized grip which makes for easy handling
Comes in a cordless design and equipped with an AC charging stand
Fitted with stainless steel hypoallergenic blades
Specification:
Brand

Panasonic

Model

ER-GB40-S

Weight

12.8 ounces
Ultra easy to clean
Excellent built-in grip for perfect positioning, every time
Recommended for beard trimming/stubble shaving only, not all-body use as the title suggests
Gillette Fusion ProGlide Beard Trimmer
Alright, so Gillette made our list, but not where you would be expecting. They're the best disposable and non-disposable face razors on the planet, but when it comes to the electronic trimmer scene, they still pack a punch, but fall short in a few areas. You get some seriously precise cutting, which is what Gillette is known for, and just enough power in this lightweight design to keep a steady hand when focusing on key areas of your beard or goatee.
While we're going to basically tell you that the organizer dock is a hunk of plastic with no use, the attachments that it comes with, (which are relatively few), are all designated and useful. We couldn't ask for a better price on this model, and a more precise edge cut. All in all, Gillette came out swinging as a great and inexpensive beard trimmer that you can be proud of.
Key Features:
It comes in a slim design which is easy to maneuver during the trimming process
Comes with a total of 3 combs which are meant for custom length
Powered by a pair of AA batteries which can last up to 1.5 months
It is designed to deliver crisp and defined lines
Specification:
Brand

Gillette

Weight

1.09 pounds
Excellent for close shaving as well as being a killer beard trimmer
Comes in frustration-free packaging, which is always a plus
Lightweight design with sturdy grip
The dock is bulky plastic, and essentially useless
Doesn't come with a lot in the kit
Suprent Beard Trimmer Kit
If you've never owned a Suprent self-grooming item, you're missing out. This quality beard trimmer comes with the right guards (with good durability/thickness to them), as well as high-quality attachments that rival the competition. From the additional head to the nose hair trimmer, everything in this kit works exactly as advertised – and then some. If you're anything like the rest of the gents that read Gear Hungry, then you're well aware that a prickly, pokey shave (even if you're just trimming the beard and not cutting it entirely), is aggravating to you and your lady friend.
The Suprent leaves your hair soft by using a unique blend of moving and stationary blades, cutting your hair without making them into miniature daggers covering your face. 420-grade stainless steel blades sharpen themselves, and come with some serious power to back them. You get over an hour of use on a single charge (which takes four hours), and a useful dock for charging, as well as storing each attachment. It's like having the perfect grooming altar right in your bathroom. Make sure you also check our guide to the best hair removal creams.
Key Features:
Includes mustache trimmer, nose hair trimmer, and alternate heads
Comes with a charging dock to avoid messy beard trimmer wires
420-grade stainless steel moving and stationary blades
Specification:
Brand

SUPRENT

Model

EF-375

Weight

1.38 pounds
Included dock comes with a place for every attachment and is convenient
Precision trim leaves hair soft; not bristley
Body is lightweight
Power dips at about 20% remaining battery
Sminiker Professional Waterproof Beard Trimmer Set
Truth be told, we hadn't heard of Sminiker before narrowing down the options for this list – now, they're a name we'll never forget. After using this one on a big, bushy beard, we can testify to the immense power that this beard trimmer holds. You get a slew of useful attachments and add-ons, each one having their own designated use. When you get a few dozen, you end up feeling like, "Man, there's no way that all these can be useful, right?" With the Sminiker, each piece has a clear and designated use.
Sminiker Professional Waterproof Beard Trimmer Set is waterproof (so long as you don't submerge the entire thing), so you can use it in the shower if you know what you're doing. Additional items include a nose and ear hair trimmer to properly prune every part of your face, while also coming in at a relatively cheap price point. We're going to warn you now: the battery life on this model is a pain in the rear end. You need an all-day (eight-hour) charge for less than a single hour of use, but what it lacks in charge time, it makes up for in power.
Key Features:
Comes with a useful and functional dock to store everything
Heavy enough to provide good sense of judgment when using
Comes with a two-year warranty for 100% of issues
Specification:
Brand

Sminiker Professional

Weight

1.4 pounds
Perfectly waterproof and great for in-shower use
Ear hair and nose hair heads are spot-on perfect
Short battery charge life (eight hour charge for forty-five minutes of use)
Philips Norelco OneBlade Pro Hybrid
Yes, we really did put another Philips product on this list! If you ever have those days where you can't tell if you want a short shave, or if you're going to continue growing out the lumberjack beard, you've found your ideal beard trimmer candidate. The hybrid part of this beard trimmer title tells all – it's a versatile beard trimmer that works to chop, or delicately prune, depending on your mood.
Cleaning this premium blade is a simplistic task – it's waterproof to the point of just popping it under the hot faucet, and watching the micro-sized trimming slip down the drain. We have a major gripe with this one, which is why it's towards the bottom of the list: the blades need to be swapped out every four months, assuming that you've used it twice per week and not more. While it's inconvenient, the majesty of Philips Norelco OneBlade Pro Hybrid may make up for it if you enjoy luxury personal grooming electronics.
Key Features:
Lithium-ion battery last for ninety minutes on a three-hour charge
Designated dock, perfect for storage and display in small areas
Easy to clean under hot water
Specification:
Brand

Philips Norelco

Model

QP6520/70

Weight

8 ounces
Fourteen built-in length settings make this an all-in-one that you don't want to put down
Your skin stays comfortable and unaffected by the blades
Blades are only good for four months/thirty-two shaves before needing to be switched-out, which can be a pain
Philips Norelco OneBlade QP2630/70a Beard Trimmer
Next up, we've got one of the latest products in Phillips' Norelco range. Designed for both your face and body, this low-profile and lightweight trimmer is the perfect tool to keep you looking sharp. It has a revolutionary one-blade system that moves at 200 times a second, allowing trim, edge, and shave with precision. It comes with two blades (so you can have one for your face and one for your body), four stubble trimming combs, one body trimming comb, and a skin guard for those sensitive regions.
Like all good modern beard trimmers, the Philips Norelco OneBlade QP2630/70a is completely waterproof, so you can use it in the shower or bath without getting electrocuted. Plus, it's powered by a lithium-ion battery that provides one hour of continuous use on a single charge.
Key Features:
One-blade system 
Moves 200 times a second 
100% waterproof 
Includes five trimming combs and skin guard 
Includes two blades 
Powered by a lithium-ion battery 
Works for one hour on a single charge
Specification:
Brand

Phillips

Model

QP2630/70a

Weight

4.94 ounces
Sleek looking design
No need for multiple different blades 
Durable and waterproof 
One tool for face and body 
The clip that holds the blade is too weak 
Hard to get out of the packaging 
Wahl Model 5622 Groomsman Beard Trimmer
Wahl is one of the best-known shaver manufacturers in the world. If you're looking for a competitively-priced and reliable beard trimmer, it's always worth checking out what they have to offer. The Wahl 5622 Groomsman is a large beard trimming set that includes a nose trimmer tool as an added bonus. In the set, you get a bunch of accessories including a beard comb, cleaning brush, three stubble combs, and four hair guide combs. With all of these accessories, it's easy to achieve a precise and close shave every time.
The great thing about Wahl trimmers is the quality of the blades. Made from high-carbon, precision-ground stainless steel, they stay sharp for ages without the need for a sharpening tool. Plus, it comes with a small travel pouch for portability and storage.
Key Features:
High-carbon stainless steel blades 
14 cutting lengths 
3 stubble combs and 4 hair guide combs included 
Comes with storage travel zipper pouch
Supports 110V and 220V
Specification:
Brand

Wahl

Model

5622

Weight

1 pound
Versatile set of tools 
Blades stay sharp 
Use anywhere in the world 
Comes with a complimentary nose trimmer 
Competitively priced
Prone to rusting 
Difficult to attach heads 
Hatteker Hair Clipper Beard Trimmer
Hatteker might not be the biggest razor brand on the planet but they still make some pretty impressive products. The Hatteker Beard Trimmer comes with a comprehensive set of attachments that gives you complete control over your face and body hair. The set includes a blade guard, body trimmer, hair trimmer, precision trimmer, nose trimmer, six guide combs, styling comb, cleaning brush, and a storage pouch. All of the parts are made from either plastic or stainless steel and are designed to be 100% waterproof. We also like the digital screen on the trimmer that lets you know how much battery life is left.
Key Features:
Includes multiple trimmers and guards 
Stainless steel blades
Storage bag included 
Up to 60 minutes of battery life 
LCD battery life screen 
Specification:
Brand

Hatteker

Weight

1.45 pounds
Lots of attachments 
Competitively priced 
High-quality materials 
Some complaints that the blades aren't sharp enough
Beard Trimmer Buyers Guide
While operating an electric trimmer isn't rocket science it does take practice and patience if you're to learn the proper use of the different attachments. Here are some questions guys typically have when they're contemplating the purchase of an electric trimmer.

Features To Look For When Buying A Beard Trimmer
Most men don't have much idea what to look for when purchasing their first electric trimmer. In order to help clarify things for you we've compiled a brief list of things you'll want to look for/keep in mind so that you wind up with the reliable, high-quality beard trimmer you want.
Battery life – In recent years a lot of manufacturers have begun sourcing their batteries from countries and companies whose quality control is, let's say, questionable to be kind. On the other hand some manufacturers have embraced the Lithium-ion battery that is generally more dependable, charges faster and holds a charge better than old fashioned rechargeable batteries. So things seem to be moving in the right direction overall.
To cord or not to cord? – Is it smarter to go completely cordless, or choose a trimmer that offers both cordless and corded operation? For our money, we'll take the dual powering option every time. If you're looking at a slightly lower budget, however, you'll be given mostly corded options. Here's how to make your lifestyle decision based on corded, or cordless.
Be certain to think ahead for business trips. We all know that beards and suits just rock together (thank you ZZ Top), but unkept beards that just look wild and frizzy make you look a bit, well, wild and frizzy. If you know that you're landing and heading straight to a hotel, you'll be fine with a corded trimmer. However, if you're landing and going straight from the airport to your task-at-hand, you'll need a cordless.
Travelling overseas? If you're going for a ten-day business or leisure trip, you're probably going to need to tighten up that shave. You can't just bring your corded trimmer with you—it's not going to work. While many airport terminals in other countries have adapter kits, it's always highway robbery. You'll do best with a cordless trimmer here, since most don't require another charge for up to a month if they're used on a daily basis.
You're energy conservative, and you just don't want to rack up a big electric bill. Using a cordless trimmer is about ten times better for the environment, and your energy consumption. One charge of your lithium-ion battery lasts you ages, so it's as if you're only using your trimmer once per month as far as your electricity bill is concerned. Not only that, but how often do we all forget to unplug things when we're done? Leaving anything plugged in when not in use costs you snippets of electricity here and there. You just can't make that mistake with a cordless one.
Build quality – Try to avoid a trimmer that is entirely plastic if possible. Look for a trimmer with high-quality, self-sharpening stainless steel blades, a dependable battery and a range of extensions.
Ease of maintenance – If at all possible you want an electric trimmer that's fully waterproof and can be cleaned up by simply holding it under the faucet for a minute. Anything else is a waste of time and money.
Manufacturer – There are a plethora of electric trimmer manufacturers these days including many you've never heard of before and many copycats with names that sound familiar but actually aren't. Stick with any of the brand names on the above list and you should be fine. Even if the trimmer disappoints you'll likely still get your money back.
If you're still unsure which electric trimmer is right for you ask your barber for advice. They're familiar with most of the different trimmers on the market and will usually give you a reliable recommendation, or at least tell you in more detail what to look or look out for.

Beard Trimmer FAQ
Q: Can I Use a Beard Trimmer to Trim Armpit, Body, and Pubic Hair?
A: We'll address these concerns in individual order. If you're looking for the short answer, it's no - you absolutely cannot do that. If you're strapped for time (and money) and you're about to chill while watching Netflix, hey, beggars can't be choosers, but you should have a separate tool for those, and here's why:
For Pit Hair
Whichever way you sway, it's safe to say that both sexes don't particularly care for body hair on a guy. Most men don't even like having pit hair, if they can avoid it. With men, we're not hardwired to have hair removed from various parts of our body. DNA suggests that we go wolf-man, and call it a day. With a beard trimmer, you're going to get snagged a bit on your pit hair. It's drier, and more coarse than beard hair. That means it's going to get stuck, and sting like a bitch. On top of that, it's not going to leave it smooth - it could mess-up a pore, and end up being sensitive for 12-24 hours on average.
For Body Hair
Back, belly, bulging biceps or the butt, there's hair everywhere on you, and you want it gone. You're not alone. There's plenty of us who are sick and tired of having body hair in the most unattainable places. It adds to being self-conscious when a lady friend comes on over, and doesn't help with the confidence when you're on a date with your ideal sexual candidate. Beard trimmer models are not designed to treat body hair for the same reason as the pits: it snags. You want the smoothest trim possible, while avoiding red bumps and irritability. We wouldn't recommend a beard trimmer for a close-cut, Calvin Klein shave, so we wouldn't recommend it for the rest of the body, either.
You may find our guide to the best head shavers or body groomers useful to help with body hair.
For Pubic Hair
Need we say more? Red bumps, irritation, and uneven regrowth are all reasons to avoid using a beard trimmer on the twig and berries. It's not going to allow smooth hair to grow in its place; it will essentially be a hodgepodge. For this, you need a specific tool.
Q: How Do I Trim My Beard?
A: Buying a beard trimmer doesn't immediately ensure you'll have that smooth-looking, epic beard of dreams. You have to know how to use it first. Right now, you're holding a paintbrush, but you've never painted before - let's make you into an artist.
#1 Comb It First
Use a designated beard comb to get any knots out, and try to get that hair as straight as possible before bringing the face mower through it. If you trim it the way it is, you're going to be left with a lopsided, awkward-looking beard. You may not notice it right away, but after your next shower, you'll quickly be able to see your follies.
#2 Majestic Viking Beard Shape
Google any image of a badass beard, and you're going to notice something: it thins out the further up it goes (on the sides, that it). The sideburn area is only an inch of hair, while it gradually cone-shapes outward to seamlessly blend into the rest of the beard. If you've opened your beard trimmer kit and are wondering, "Why did they give me so many beard trimmer heads?" then you're not alone. The manufacturers know something that you didn't up until now - how to get the perfect shape to your beard.
#3 Use the Oil
Many of us have discredited the 1.2oz bottle of oil that comes with our trimmers and clippers, but they're infinitely important to maintaining the integrity of your beard trimmer. Using the same trick as the air dry method for cleaning, you'll want to put the oil on your beard trimmer blades, and run it for 5-10 seconds. This is going to integrate the oil, and protect your blades in the process. 
#4 The Other Kind of Oil
If you're going to use beard oil, good on you, mate. It's extremely helpful to maintaining a prim and proper beard look throughout the day. If you're going to apply this, don't do it before using your beard trimmer. The oil you use for the blades is vastly different from the oil you're using on your beard, and they won't mix well. Always use your beard oil post-shave. It may seem like a time-saving life hack to put it on beforehand, but it's just going to cause problems.
#5 Avoiding Bumps and Acne
Acne isn't just a teen's issue, anymore. With all the crap we eat and the environment we're exposed to, our skin is under constant attack. Putting your beard trimmer away in a safe storage space isn't just good at preventing you from knocking it off the bathroom sink - it's going to shield it from bacteria. When you put your beard trimmer to your chin mane, you want to keep it clean.

Q: How do I Keep My Beard Trimmer Clean?
A: Beards can be just as unhygienic as pubic hair after a twelve-hour work day and a run around the block. It's super important to keep it clean, and for that, you need a clean, hygienic tool at your disposal. There are three main ways to keep your beard hair trimmer clean to protect yourself from grime, and your tool from degradation.
#1: The Alcohol Wipe Method
Alcohol kills germs; that's a fact. If you don't have a little supply of alcohol wipes in your home already, you're doing it wrong. Whether you have to snag them from your first aid kit or not, using an alcohol wipe is the best possible way to kill germs and keep your beard trimmer quite hygienic. Now, there comes the issue of getting those little annoying flecks of hair out of between the blades. Use the edge of the square-shaped towelette to clean between the blades, and in hard-to-reach areas.
#2: The Air Dry Method 
Most beard trimmers are going to come with a detachable razor head. Pop-off the head of your beard trimmer, and run it under piping hot water for 10-15 seconds. It's not only going to kill the germs/bacteria/skin cells on the razor head, but it's going to get in between all those steel blades. Now, before you shout at me about rust, understand that most beard trimmers come with rust-resistant stainless steel blades. To stick on the side of caution, we're not going to take any risks. Dab the head of it dry, put it back on the body, and run it for 5-10 seconds. This is going to get any remaining debris out, and force off water droplets. Detach and place the head on a paper towel, and let it dry for an hour or so before reapplying it to the beard trimmer body.
#3: The Dry Method
This is the least recommended, but it works completely fine. If you want a low maintenance experience, simply use a dry paper towel (bonus points if you have a designated microfiber rag for this), and simply dust-off all hair particles and debris. Your beard trimmer will be returned to its fresh-out-of-the-package glory, and you'll be all set to put it back in the case/on the shelf.
Conclusion
The electric trimmer is an important grooming tool for any man, making maintenance of their facial hair simple and convenient and producing attractive results that promote healthy skin at the same time. When shopping for an electric trimmer just keep in mind that there are scores of knockoffs out there hoping to snag your precious hard-earned money so stick to the name brands purchased from reliable retailers like Amazon in order to minimize the risk of being stuck with a lemon.