Best Torque Screwdrivers In 2021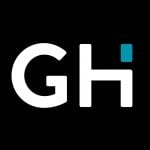 This product guide was written by GearHungry Staff
Published
February 20, 2019
GearHungry Staff
GearHungry Staff posts are a compilation of work by various members of our editorial team. We update old articles regularly to provide you the most current information. You can learn more about our staff
here
.
GearHungry may earn a small commission from affiliate links in this article.
Learn more
Having access to the best professional style tools can make a world of difference when it comes to performing the highest quality work, especially when precision and accuracy are called for. For jobs which require screws or fasteners to be tightened using torque power, no matter how delicate and detailed that job might be, then a torque screwdriver should be in your tool kit. Designed to function as a regular screwdriver but with one very special added extra. A torque screwdriver can tighten and fasten up to a specific pre-set torque without causing any damage. They're an essential power tool for both home DIY enthusiasts and professional tradesmen alike so we're taking a look today and some of the best in class when it comes to torque screwdrivers. For every job, there's the correct tool so read on to find out which is the right one for you.
The Best Torque Screwdriver
Torque Screwdriver Buying Guide & FAQ
How We Chose Our Selection Of Torque Screwdrivers
In order to narrow down our extensive selection of product recommendations into one definitive and comprehensive list, we spend hours sifting through online reviews and research to uncover the critical facts and figures that otherwise might get overlooked. Our product selections must offer quality and great value for money as well as delivering a user experience that we think is befitting and representative of the category of product we're reviewing. We always aim to bring a broad cross-section of brands at an attractive and appealing range of price point for your evaluation. You could say that we do all the hard work so that you don't have to!
Features To Look For In Torque Screwdrivers
Besides deciding which type of torque screwdriver to go for, either manual, electric or pneumatic, there are a couple of other relevant criteria to consider before you go ahead and make your investment decision. Below we've listed out some of the features that you might want to assess.
Durability - A good torque screwdriver isn't exactly an inexpensive purchase, so it stands to reason that you want that investment to last you for as long as possible. All tools are prone to breakage and corrosion over time, so when it comes to screwdrivers, it's sensible to buy as a high a quality as you can afford and to consider going for reputable brands that will come with a decent manufacturers warranty.
Range - Range is one of the critical factors to consider when deciding upon your next torque screwdriver as some jobs require much higher torque than others in order to successfully complete them which will require a more comprehensive range as well as durability to both carry out the task and last for years to come without needing to be replaced. Generally speaking the range of torque, you can expect to find in a screwdriver will vary from 0.01 Nm (1.4-inch ounce) all the way up to 30 Nm (265-inch pounds). Unfortunately, we've yet to discover one tool that can do the full range so decide what types of jobs you're most typically going to be performing and decide upon the range from there.
Calibration Certificate - Purchasing a torque screwdriver that comes with a calibration certificate is like taking out an insurance policy to provide yourself with protection and safeguard against damage. To ensure that your torque screwdriver is going to deliver accurate and reliable results, it pays to ensure that it has been correctly calibrated in the first instance and a certificate is your assurance that's the case. Having a calibration certificate means that your screwdriver has been tested and approved by either the National Institute of Standards Technology or the National Measurement Institute. It's not a pre-requisite, but it does provide valuable assurance that your tool is compliant before you begin any important DIY or professional project.
Limiting clutch - This is the central component part of the torque screwdriver, and as the name suggests, it limited how much physical torque can be applied to a screw. The amount will, of course, vary according to the model and manufacturer of screwdriver that you have, but the clutch settings themselves are generally denoted by numbers marked on the clutch in what is knowns as Nm or a Newton-meter. Clutches come in three main types, a cushion clutch, a cam over and an auto shutoff clutch. Generally speaking cushion or slip clutches as they are also known can be commonly found on pneumatic or electronic screwdrivers, cam over on manual ones and anti shutoff on electric torque screwdrivers. This type is the best suited for high precision jobs which require lots of control.
Chuck size - The size of the chuck is inherently relative to the size of the screwdriver and is the part where the various bits are attached to perform those jobs. If you want a versatile screwdriver that you can achieve lots of different jobs with, utilizing different bit sizes, then you need to select a clutch that's a commonly used size. Going for something like a 1/4 inch hex will mean that you can use any 1/4 inch bits for example.
Grip and Ergonomics - Working with any type of tools, especially for prolonged periods, can cause fatigue, so it's essential that you select a tool that delivers a good and steady but comfortable grip. When tiredness sets in, accidents can happen and that can be especially dangerous when dealing with power tools. Go for a torque screwdriver that feels nicely weighted yet comfortable in your hand and preferably one with a soft-textured handle that you can hold securely and steadily. Consider the weight, balance and also the shape as well as the material your screwdriver is made from. If you know that you're going to be working with your screwdriver for several hours, it pays to ensure that the ergonomics work for you.

Torque Screwdriver FAQ
Q: What are torque screwdrivers used for?
A: First, let's take a look at the different types of torque screwdrivers and then discuss their various applications as some are better suited to a multitude of tasks from light duty applications to suitability for manufacturing environments.
Manual Torque Screwdriver - This is made up of two popular designs; the inline and the pistol grip. Modern-day manual torque screwdrivers feature ergonomic designs with comfort grip rubberized handles designed to minimize hand fatigue with prolonged use. Application wise, they make excellent light duty screwdrivers where a basic amount of torque control only is required. They're not therefore recommended for scenarios and jobs where high volume screwing is required.
Electric Torque Screwdriver - These are commonly found in three mains designs; pistol grip, angle and inline.  They can feature both brushed and brushless motors and may operate at speeds up to 2000 RPM. Electric torque screwdrivers are arguably the most popular and are great for light assembly work as well as high volume manufacturing environments. They're an excellent tool for increasing productivity and efficiency, ensuring fast assembly and disassembly of products.
Cordless Torque Screwdriver - Similar to the electric screwdriver but with the added convenience of being cordless which provide a higher degree of flexibility to use in a variety of working environments. Powered by a lithium-ion battery pack, they're an excellent option for jobs where mobility is required, and they can also reduce hazards in the workplace too. These are by far the most versatile screwdrivers and frequently also come with LED lights on the front to provide even greater visibility in hard to reach areas. They also tend to be lightweight, ergonomically designed and comfortable to use. You will frequently find these types of torque screwdrivers in automotive and general manufacturing environments as well as electronic assembly lines.
Pneumatic Torque Screwdriver - These types of screwdrivers are commonly used for assembly lines that require a high level of torque and fast, repetitive cycle times. They're often associated with the automotive, aerospace as well as marine industries. They are super reliable tools and deliver the broadest range of high torque models and settings. You can find pneumatic torque screwdrivers in pretty much most manufacturing environments.
Q: What is the difference between a screwdriver and torque screwdrivers?
A: A regular screwdriver is composed of a handle, a shaft, and tip that will come in a variety of different styles and sizes according to the job you require it for. Screwdrivers are operated by your own force alone and so are limited in that respect. On the other hand, a torque screwdriver can be manual but it can also be pneumatic or electric too and will additionally feature a clutch mechanism that can be set to deliver a certain amount of force. Depending upon the model of torque screwdriver that you've invested in, the screwdriver itself will either click, just continue to spin in place or switch itself off, when it has reached its pre-set torque. The benefit of this being that you should never be able to over-tighten or cause any damage to something that you are trying to tighten.
Q: When do I need to calibrate my screwdriver?
A: Let's just talk about calibration for a second first. If you are looking for a precise and accurate tool, then it's a good idea to purchase one which comes with a calibration certificate, as issued by the National Measurement Institute or the National Institute of Standards and Technology. When it comes to knowing if it's time to calibrate your screwdriver, that will be when it no longer meets those standards. It should be noticeable because you will find that the screws are either too loose or too tight and that your screwdriver head is beginning to operate abnormally. As a rough rule of thumb, most manufacturers will recommend that you either calibrate your screwdriver every 12 months or every 5000 cycles, depending upon the frequency with which you use it.
Sign Up Now
GET THE VERY BEST OF GEARHUNGRY STRAIGHT TO YOUR INBOX