Best Gifts & Toys for 12 Year Old Boys in 2022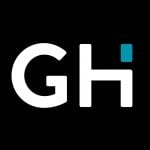 This product guide was written by GearHungry Staff
Last Updated
November 30, 2020
GearHungry Staff
GearHungry Staff posts are a compilation of work by various members of our editorial team. We update old articles regularly to provide you the most current information. You can learn more about our staff
here
.
GearHungry may earn a small commission from affiliate links in this article.
Learn more
Finding the best gifts and toys for 12-year-old boys can be tricky. As much as they might be obsessed with one thing, there's no guarantee they'll feel the same way tomorrow. This means you risk missing the boat and meaning you need to always be on your toes when thinking of gift ideas for 12-year-old boys.
However, while it can be a little challenging, it's not impossible. If there's one thing 12-year-olds love, it's something they can use repeatedly without the risk of getting bored, and that's exactly what we've selected with these top gifts for 12-year-old boys to give you some ideas for a birthday, Christmas, or just because.
The Best Gift & Toy for 12-Year-Old Boys
Gift & Toy for 12 Year Old Boys Buying Guide & FAQ
Features to Look for in Gifts & Toys for 12 Year Old Boys
With so many options for the best gifts and toys for 12 year old boys, it's easy to feel a little overwhelmed. This is why we've designed this buying guide to help you narrow down the possibilities and find the perfect gifts for your son, younger brother, or cousin.
Material - One of your biggest concerns when buying a gift for a 12 year old boy is to ensure the material is reliable. You don't want anything that could cause an allergic reaction, nor do you want something that will fall apart too easily. Because of this, it's important to consider the gift's purpose and how the material will relate to this to ensure the best results.
Interest  - Picking cool gifts for 12 year old boys is much more difficult than it sounds, but i9t isn't impossible. While all kids are different, you can typically get a decent idea of what is popular in the age range. Still, ask around other parents or siblings to understand what to look for, and whether these are still considered cool by the ever-changing standards of 12 year olds.
Durability - While 12 year old kids are better at looking after their things compared to ten or eleven year olds, durability is still an important thing, especially if they are playing with these toys amongst their friends or siblings. You can remind them to take care of these gifts as much as you like, but choosing something with exceptional durability will save plenty of tears and cash.
Quality - You might not think that the highest quality is always necessary, but you may recall from your days as a child how important it can be for them to have the Real Thing™. With this in mind, it's better to consider authentic products that boast genuine quality if the budget can afford it, otherwise, there's the risk of the gift falling apart within a few weeks, which won't be beneficial for anybody.
Safety - Kids, especially 12 year olds, can be clumsy and reckless. They often forget about and entirely disregard their own mortality, which is why so many of them will run with abandon and climb whatever tree is in front of them, no matter how high. This also means they are unlikely to always play safe with toys. Therefore, you will save a lot of tears by investing in safe and practical toys that won't poke their eyes out or cause significant harm to them or others.
Gift & Toy For 12 Year Old Boys FAQ
Q: What is the best gift for a 12 year old boy?
A: This is tricky, as not all 12-year-old boys are the same. They have a range of interests that could be games and tech, or perhaps they'd prefer to explore the wonders of art, science, or music. You know your child or younger brother better than we do, so trust your instincts.
This guide has been designed to give you some ideas. Although many of them are surefire ways to entertain a 12-year-old, you can also take inspiration from them to find the perfect gift.
Q: What do 12 year olds like to do?
A: Kids aged 12 years old like to do a lot of things. They might be into sports. They may prefer battling their friends online (or working together to overcome the boss levels). They might be of the curious persuasion that drives them to learn more about the world around them. Some 12-year-olds just like to sit and read or create something. While it can often seem like 12 year old boys are interested in too much, remember that they are still figuring out who they are, and it's likely they w3ill go through a range of different interests before they even turn 13. All you need to do is support them.
Q: How do you entertain a 12 year old boy?
A: The best toys for 12-year-old boys are undoubtedly the best way to entertain them, but also make sure that these gifts and toys are age-appropriate. The last thing you want to do is pick something that is too easy, and therefore juvenile for them, otherwise, they will easily become bored and look to cause some mischief.
Likewise, you shouldn't find something that is too complicated, as they may get frustrated too quickly. You can avoid this by looking for toys, games, and gifts that are recommended for their age range and above, ensuring lots of happy times and memories, without restlessness and boredom.
Other Related Guides
Best Toys For 1 Year Old Boys
Best Toys For 2 Year Old Boys
Best Toys For 3 Year Old Boys
Best Toys For 4 Year Old Boys
Best Toys For 5 Year Old Boys
Best Toys For 6 Year Old Boys
Best Toys For 7 Year Old Boys
Best Toys For 8 Year Old Boys
Best Toys For 9 Year Old Boys
Best Toys For 10 Year Old Boys
Best Toys For 11 Year Old Boys
Best Toys For 13 Year Old Boys
Best Toys For 14 Year Old Boys
Sources:
Science For Kids: How To Raise A Science-Minded Child - Parenting Science
10 Benefits Of Children Learning A Musical Instrument - Playground Professionals
Sign Up Now
GET THE VERY BEST OF GEARHUNGRY STRAIGHT TO YOUR INBOX