Best Portable Workbenches in 2022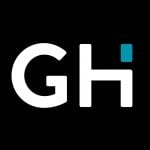 This product guide was written by GearHungry Staff
Last Updated
June 14, 2018
GearHungry Staff
GearHungry Staff posts are a compilation of work by various members of our editorial team. We update old articles regularly to provide you the most current information. You can learn more about our staff
here
.
GearHungry may earn a small commission from affiliate links in this article.
Learn more
If you work in the building trades or are simply a dedicated DIY enthusiast you need the ability to clamp, sand, cut, bend and/or otherwise work on a variety of materials for a variety of applications. While the sawhorse continues to find a place on the construction sites of the world the portable workbench is today the preferred assistive device for sanding, planing, varnishing, sawing, repairing appliances, drilling, holding pipes, gluing and a whole lot more. Below we're going to take a close look at the best portable workbenches on the market today followed by a brief buyer's guide.
The Best Portable Workbench
Keter Folding Compact Portable Workbench
The Keter Folding Compact Workbench has an unorthodox appearance but there's nothing unorthodox about its ability to deliver a solid, dependable platform for all your everyday construction and household tasks. The work surface is a fairly unremarkable 33.5 x 21.7 inches but what is remarkable is that surface can withstand loads of up to 1,000 pounds. There is minimal assembly required and once put together opening and closing the bench takes just a few seconds. The clamping system isn't going to win any awards but overall the Keter Folding Compact Workbench will deliver the durable, versatile work surface you need for less than the price of a good pair of work boots.
Key Features:
Dimensions – 85cm × 55cm ×75.5cm
Maximum weight – 1000lbs 
Two 12-inch clamps included 
Made of heavy-duty resin and plastic
Aluminum legs
Specification:
Brand

Keter

Model

197283

Weight

26.9 pounds
Affordable
Can withstand an enormous load
Easy to assemble, a snap to set up
Folds up small for easy storage
Looks plasticky
Clamping system is lacking
WORX Pegasus Multi-Function Portable Workbench
The WORX Pegasus Multi-Function bench provides more than 6 square feet of surface area to work with and has a 300 pound load capacity. If you're really in need of an expansive surface you can join 2 of these puppies together and create one behemoth of a workbench with a load capacity of 1,000 pounds. There's a full array of measurement indicators, a simple and effective clamping system and the whole thing folds up to virtually nothing when you're done. The lower shelf holds related items and there's a built in slot into which you can slide a power strip for your drills, saws and other electric tools.
Key Features:
Workbench capacity – 300lbs
Sawhorse capacity – 1000lbs
31″ x 25″ surface area 
Three-year limited manufacturer warranty
Specification:
Brand

Worx

Model

WX051

Weight

28 pounds
Easy to use, easy to setup and versatile
The clamping system is simple but effective
Locking legs provide a rock solid work surface
A multitude of measurement scales built in
Some will pine for a more robust clamping system
Keter Folding Compact Adjustable Workbench
It's a good thing we don't purchase a portable work bench based solely on looks because if we did we'd give the 700 pound variant of the Keter Folding Workbench a wide berth. Alas, we make our judgments based on performance and this puppy performs admirably time and again. It includes a more than serviceable clamping mechanism, has one of the largest work surfaces of any foldable work table, opens and closes quickly and without trouble and stores away easily against the wall or under the stairs or in the shed.
Key Features:
Maximum weight capacity – 700lbs 
Sturdy carrying handle
Integrated shelf
Made of heavy-duty steel and plastic 
Specification:
Brand

Keter

Model

217679

Weight

28.7 pounds
Can hold just about anything you place on it
Telescoping legs allow you to adjust the height
Folds down very flat for such a large bench
Affordable
Aggressively unattractive
BLACK+DECKER WM125 Workmate 125 Portable Workbench
The Workmate from Black and Decker revolutionized the work space when it was introduced more than 45 years ago. In all that time it's undergone a number of refinements but the current Workmate 125 still bears more than a passing resemblance to its distant ancestor. And that's actually a good thing because if something works why mess with it? If there's been one aspect of the Workmate that has consistently generated comment over the years it's the less than spectacular amount of surface area it provides. But while the 125 won't bring an end to that discussion it will allow you to easily transport it wherever you need it, hold virtually anything in its rock solid grip and set you back no more than a large pizza with everything. In short, the Workmate 125 is unadorned, unspectacular functionality of the highest order. Be sure to also check out our list of the best nail guns for more great items like this.
Key Features:
Maximum weight capacity – 350lbs
Robust steel frame
Non-skid feet 
Folds up for easy storage
Specification:
Brand

BLACK+DECKER

Model

WM125

Weight

14.15 pounds
Incredibly versatile
Deceptively stable and strong
Can accommodate non-traditional shapes
Ideal for the woodworker on your gift list
Don't look for any special features
Kreg KWS1000 Mobile Project Center
The Kreg KWS1000 Mobile Project Center is that rarest of animals, the good looking portable workbench. The looks however are just the first thing that will catch your eye. After that you'll be drawn to the heavy duty, heavy gauge steel in the legs, the above average sized work surface and the simple but effective clamping system. The KWS1000 is built to last and designed to facilitate your ability to get the job done. You'll pay a bit more for this particular folding workbench but you won't regret that you did.
Key Features:
Maximum weight capacity – 350lbs
Large work surface
Quick-release tabs
Integrated storage slots 
Heavy-duty frame
Specification:
Brand

Kreg

Model

KWS1000

Weight

40 pounds
Setup and takedown are quick and easy
One of the most stable portable work benches on the market
Large lower shelf comes in handy
Large non-slip feet stay where you place them
Inexplicable lack of scales on the work surface
BLACK+DECKER WM225-A Portable Project Center
The WM225-A is a ramped up version of the venerable basic Workmate. The 225-A exhibits all the best qualities of the base model – versatility, the ability to grasp and hold all manner of oddly shaped objects, affordability – but adds a few extra touches that make it a sound choice even for those engaged in heavy duty construction projects. Those extras include a 450 pound carrying capacity, a larger work surface and generously proportioned lower storage shelf as well as scales printed on both sides of the work surface.
Key Features:
Dual height adjustable legs
Heavy gauge steel frame
450 pound carrying capacity
Broad, ultra-stable stance
Folds down for easy storage
Specification:
Brand

BLACK+DECKER

Model

WM225-A

Weight

25.6 pounds
Lower shelf doubles as a step up to maximize leverage
Very affordable considering build quality
Scales printed into the work surface
Great gift for the woodworker or hobbyist on your list
The orange plastic handles feel cheap
BLACK+DECKER WM11000 Workmate Workbench 550 lb Capacity
Black+Decker take their Workmate into uncharted territory with the WM1000. With this model the company attempt to address every conceivable complaint that may have been levied against their basic Workmate models. The result is a tough, extremely stable, extremely versatile portable workbench with a large (for B&D anyway) work surface, a 550 pound carrying capacity and more scales and configuration suggestions than you can shake a stick at printed on that nice large surface. It's not as big as it looks in some photos but it's every bit as tough as it looks.
Key Features:
550 lb carrying capacity
A variety of clamping options
One handed fold up capability
Heavy duty, heavy gauge steel frame
4 adjustable swivel pegs to grasp just about anything        
Specification:
Brand

BLACK+DECKER

Model

BDST11000

Weight

38.1 pounds
All the clamping ability of the Workmate only better
Very stable regardless of load
Stores away just about anywhere
Good looking and well built
Too much printing on the work surface
X-Tra Hand 2-in-1 Portable Workbench/Platform, 500-Lb. Capacity
The X-Tra Hand 2-in-1 Portable Workbench features a patented design that incorporates features you expect to see on a permanent workbench including electrical outlets, tool slots and an expansive work surface. But while you gain quite a bit in useable work area you lose the vise-like qualities that make the folding workbench such a work horse. That minor quibble aside the legs of the X-Tra Hand 2 in 1 can be extended to form a standard height work table or lowered if you really need to get your back into the job. There's a protractor and standard scales printed on the work surface and a utility tray that accommodates all your relevant tools and peripherals. Be sure to combine this with one of the best bench grinders from our list.
Key Features:
51 x 23.4 inch working surface
Built in V-groove for pipe work
Ruler and protractor printed on surface
Robust, sturdy legs
Overall weight 53 pounds
Specification:
Brand

XTRA HAND

Weight

53 pounds
The expansive work surface is most welcome
Plenty of room for tools and accessories
Built in outlets for your power tools
Won't break your bank
No ability to clamp things is an issue
Performance Tool W54025 Portable Multipurpose Workbench
Underneath the shiny yellow paint job and durable steel frame is a Workmate dying to get out. And that's fine because if you're going to use something as an influence it should be something with a proven track record. Needless to say the Performance Tool W54025 Portable Workbench doesn't break any new ground, but it does is reestablish older ground, with conviction. Build quality throughout is also impressive, considering the price point. The W54025 does an admirable job grasping even the most awkwardly shaped objects although the scant 200 pound carrying capacity was an unwelcome discovery. Don't forget to also check our guide to the best bench vises!
Key Features:
Grid, scales and protractor printed on work surface
Independently adjustable clamping mechanisms
Folds down easily for compact storage
Non-slip feet promote stability
Very lightweight at 8.5 pounds
Specification:
Brand

Performance Tool

Model

W54025

Weight

8.85 pounds
Lightweight and compact
Will hold anything in an iron grip
Folds down to only 8" deep
Easily transported due to its light weight
The particle board work surface won't impress a hardcore craftsman
Portable Workbench Buying Guide
The items on our list are chosen through a combination of real-world experience, interviews with craftsmen and others who have used the items, and information provided by the manufacturers.
Things To Consider When Purchasing A Portable Workbench
Making sure you end up with the right portable workbench requires that you keep the following things in mind during the selection process:
Size - If the size of the work surface is important to you then you'll likely want to avoid the WM125 from B&D or one of its clones since the actual work surface on those items is virtually non-existent. (Where the Workmate and its progeny do excel is in their ability to take a firm hold of virtually any type of item no matter how large or small or how oddly shaped.) As for height, there is nothing that will generate back problems quite as quickly as having to bend over a bit to reach the work surface of a portable bench. If you're a tall individual either make sure your bench is of an adequate fixed height, or that it has legs that can be adjusted to bring the bench up to where you need it.
Weight - As a general rule the heavier the workbench the more stable it is. But weight becomes an issue if you take the foldable work table with you wherever you go. You don't want to be toting a 50 pound bench around on a daily basis if you don't have to. Many of the lighter portable workbenches on this list have wide stances that provide excellent stability. So that may be a practical option if you move around a lot with your work.
Assembly difficulty - None of the workbenches on the above list require an engineering degree to assemble. They wouldn't be very practical if they did. Still, some are easier to put together than others. So if the idea of having to assemble your new workbench just turns you off as a matter of principle then go for one of those that require minimal assembly like the WORX Pegasus.
Stability - Any time power tools and heavy loads are involved you want to be sure you have a stable platform to work on. As we mentioned above stability is often a function of weight. But there are other considerations that play into stability as well including a wide stance, non-slip feet, and a strong, steel frame. In general if a folding workbench is on the high side and yet has a narrow footing you should be wary about using it work on heavy or awkwardly shaped items.
Sturdiness - It should go without saying that a portable workbench needs to be sturdy. After all, if you are taking it at its word and resting 300 or 400-pound items on it you need to know it's not going to buckle under the weight. If you have the chance you should always verify the carrying capacity with the manufacturer. The importance of this was driven home during our testing when we found more than a few cheaper benches that were advertised as being able to handle impressive loads but which were clearly straining to do so.
Accessories - The best portable workbench is just that; a portable workbench. You don't expect or want it to be tripped out with LED lights on the legs, a Bluetooth speaker or an app that will allow you to watch it collect dust when you're on the other side of the world. Still, there are a few accessories that come in handy including scales on the work surface, non-slip feet, storage for nails, screws, and hand tools along with an effective clamping mechanism.
Foldability - One requisite of being portable is that the workbench is light enough to carry around with you without hurting your back. The other requirement when it comes to portability is the ability of the workbench to fold down to a convenient size for storage. With some, you'll be able to hang them on the pegboard in your workshop. With others, you'll need to find another place to store them. The main point, however, is that you can easily store the portable workbench in an out-of-the-way place once you're finished with it. If you can't all you really have is a fancy sawhorse.
Benchtop - We mentioned the size of the benchtop earlier but it bears repeating. Always keep in mind how much work surface you're going to need to be able to do your job effectively. There are plenty of portable workbenches out there that provide 6 or even 8 square feet of work surface. Just as there is a number that provides little by way of a workable surface. Those without much work surface are mostly purchased for their ability to hold objects in place while you work on them. Which is different than working on the surface of the bench itself.
Clamping - Some portable benches like the X-tra Hand 2 in 1 profiled above provide no ability to clamp or otherwise grasp items. And that's fine if you don't do the type of work that requires you to hold things steady while you work on them. If, however, you need to cut, drill, plane or otherwise manipulate wood or any other material you'll want a folding workbench with a reliable clamping system or even one that is essentially a standing vise, such as the Workmate.
Versatility - The best foldable work table enables you to execute a variety of tasks. This is what makes them so valuable to carpenters, furniture builders, plumbers, handymen, and do-it-yourselfers. Make sure you take into consideration all the things you might need to do with your workbench before you purchase it since not all are created equal from a versatility standpoint
Portable Workbench FAQ
Q: What are portable workbenches?
A: As cities spread to the suburbs during the middle and late 20th century it became important for craftsmen to become mobile in order to get to where the new work was. Gone were the days when they could bring everything back to their shop to work on it. At the same time the rise of the DIY movement, fueled by innumerable TV shows, magazines, and later, websites, created a burgeoning market for devices that enabled homeowners to perform various tasks around the house without turning the home itself into a workshop. The portable folding workbench fulfills both of these needs. For craftspeople, it provides them the ability to set up shop wherever they go and for DIYers it allows them to indulge their love of tinkering without having to set up a workshop in the home.
Sign Up Now
GET THE VERY BEST OF GEARHUNGRY STRAIGHT TO YOUR INBOX