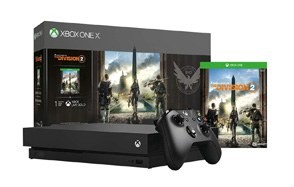 Xbox One X 1TB Console Tom Clancy's The Division 2 Bundle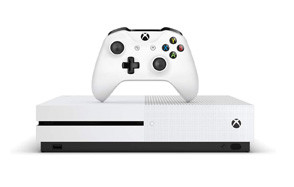 Xbox One S 1TB Console Battlefield V Bundle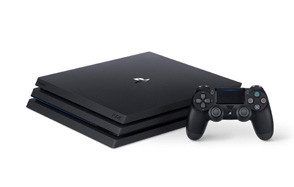 PlayStation 4 Pro 1TB Console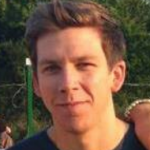 Over time, gaming has evolved from being seen as just a casual hobby to being recognized as an e-sport, a profession and a staple in pop culture. As a result of this, gaming technology, such as consoles, has been developing and advancing at an undoubtedly impressive rate over the past few years. The question of the best console has long been a source of heated debates among gamers; however, the consoles in our well-curated list below are agreed upon as some of the most sought after in the industry. If you're considering getting a new gaming console, you'd definitely want to get one of these. Below the list, we have also provided a useful buying guide to further help in your choice.
The Best Console
Best Console Buying Guide & FAQ
How We Chose Our Selection Of Consoles
When choosing to buy a game console, there are several factors to consider before making a purchase – do you want a handheld device or a traditional console? Will you be playing on your own or multi-player? While creating the above list, the factors are seen as important varied from user to user; however, the two factors listed below were deemed most important unanimously and this informed our decision in selecting the best options.
Reviews - Before buying a games console, or any tech, it is advisable to look at reviews first, to make certain the item does what it promises to do. On that note, we chose the most reviewed consoles, most positively reviewed options and consoles with the most detailed reviews. This informed our choices on which consoles were performing excellently and which did not deliver on their promises of a spectacular gaming experience. At this point, filtering out the underperforming consoles became relatively easy.
Having public reviews influence your choice of purchase is always a smart move because the information is provided by the target audience members rather than those paid to market the item.

Price - When making any purchase, price is always considered one of the most important factors. Here, when selecting the best games console we chose the most affordable options which still offered an array of services. We selected games consoles which offered high-rated performances, backward compatibility, exclusives, media support and more while still remaining affordable.To get the best services from a console, one shouldn't be required to give an arm and a limb, and the game consoles mentioned above prove it. Over time, gamers have to come to realize that more affordable options can deliver a stellar gaming experience just as much as their more expensive counterparts.