Best Consoles In 2022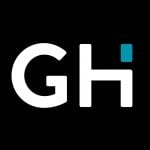 This product guide was written by GearHungry Staff
Last Updated
August 8, 2019
GearHungry Staff
GearHungry Staff posts are a compilation of work by various members of our editorial team. We update old articles regularly to provide you the most current information. You can learn more about our staff
here
.
GearHungry may earn a small commission from affiliate links in this article.
Learn more
Over time, gaming has evolved from being seen as just a casual hobby to being recognized as an e-sport, a profession and a staple in pop culture. As a result of this, gaming technology, such as consoles, has been developing and advancing at an undoubtedly impressive rate over the past few years. The question of the best console has long been a source of heated debates among gamers; however, the consoles in our well-curated list below are agreed upon as some of the most sought after in the industry. If you're considering getting a new gaming console, you'd definitely want to get one of these. Below the list, we have also provided a useful buying guide to further help in your choice.
The Best Console
Xbox One X 1TB Console Tom Clancy's The Division 2 Bundle
If you're looking to compete on the most reliable gaming network and experience true 4K gaming while you're at it, no console helps you better than the Xbox One X 1TB Console – Tom Clancy's The Division 2 Bundle. To start with, the Tom Clancy's 'The Division Bundle' has an interesting plot that will not only keep you attached but will also have you deciding the fate of the free world as you lead an elite team of agents to save a country on the brink of collapse.
Beyond its intriguing plot pulling you in, the console has an impressive library of games and more than 200 amazing exclusives for your gaming pleasure. The Xbox One X 1TB Console – Tom Clancy's The Division 2 Bundle also comes with a 1-month Xbox Game Pass trial, one-month subscription, and 40% more power than any other console. With offers like that, it is safe to say that there's never been a better time for gamers to get the Xbox One X.
The Xbox One X 1TB Console – Tom Clancy's The Division 2 Bundle has also been commended for its excellent and unparalleled graphics, easy setup, and the fact it plays both DVD and BluRay videos. Not only does it offer Ethernet and Wi-Fi connections, but transferring your Xbox Live account has literally never been easier.
What's more, the Xbox One X 1TB Console – Tom Clancy's The Division 2 Bundle is an easy fan favorite and has consistently received positive reviews since its debut, proving that its success and devotion to the gaming experience is not a fluke. With this in mind, it is understandable why you'll be hard-pressed to find a better gaming console than this. This console has been lauded as the best in the market and it is easy to see why. You may also need some of these handy Nintendo Switch cases from our list, so check them out.
Key Features:
Over 1,300 games available
200+ exclusives
More than 550 classics from original Xbox and Xbox 360
1 month Xbox game pass trial2
Specification:
Brand

Microsoft

Model

CYV-00255

Weight

10 Pounds
PlayStation 4 Pro 1TB Console
With the PlayStation 4 Pro 1TB Console, thanks to the popularity of its brand name, you already know you're in for a good time. With its Anti-Aliasing design, in-game features like people's faces and rounded corners appear more realistic and smoother. Thanks to its advanced visual effects, typically ignored features like steam or smoke have a more realistic feel and a heavier look.
The PlayStation 4 Pro 1TB Console also enables sharper shadows to create cleaner details, even at a great distance. It also adopts advanced resolution techniques to increase the game resolution – a feature for which it has received applause. Beyond that, this console is said to have more power than the original PS4, causing it to load faster and more efficiently than its predecessor; that's high praise considering the original OS4 was ahead of its time.
With the PlayStation 4 Pro 1TB Console's 4K entertainment, you can stream 4K videos, movies and TV shows to your PS Pro. You also get the best of PS4 games and an additional boost from PS4 Pro enhancements which are instrumental in fine-tuning the game's performance. What's more, you'll also have access to your favorite games like Gran Turismo Sport, Call of Duty, Spider-Man, God Of War, Red Dead Redemption and many, many more. And with an HDR TV, the vibrant lifelike colors is definite to surprise you.
With the competitive nature of the gaming industry, each company or brand needs to always be on the top of their game, improving the services they offer if they want to remain on top. It is safe to assume that PlayStation has delivered on its promised to always be one of the bests with its PlayStation 4 Pro 1TB Console.
Key Features:
4K TV gaming
HD power
HDR technology
Anti-Aliasing graphics
Specification:
Brand

Sony

Weight

10.67 Pounds
Nintendo Switch Neon Red and Neon Blue Joy-Con Console
With the Nintendo Switch – Neon Red and Neon Blue Joy-Con, you can easily play at home or on the go. You can typically connect it to your TV or personal System and play with your friends and family, or you can undock the games console and immediately transition to handheld mode without losing any of your game progress.
The Nintendo Switch – Neon Red and Neon Blue Joy-Con console also come with two controllers – one neon blue and the other, neon red – to allow for multiple users to connect and play. And with a vast and diverse array of games at its disposal, you never have to worry about getting bored again. Games such as Doom, Skyrim, LA Noire and many more are readily available. It also comes with exclusives like Super Mario Odyssey which has been a delight to all OG gamers. You also have indie games Stardew Valley, if you want something different than the run of mill games.
Despite being relatively young compared to other consoles, Nintendo Switch – Neon Red and Neon Blue Joy-Con has already made a name for itself in the industry. The console's cardboard peripheral is said to be one of the most innovative addition to the gaming industry in years and it has the potential to not only be great but to vitally affect the industry for years to come.
The Nintendo Switch – Neon Red and Neon Blue Joy-Con's greatest strength is its flexibility due to its aforementioned ability to effortlessly switch between traditional gaming and on the go gaming. Without a doubt, it is the most powerful and most efficient console of all Nintendo has put on the market. It is safe to say that the investment Nintendo has made in this console is paying off. A perfect gift for gamers.
Key Features:
Comes with HDMI Cable and Nintendo Switch AC adapter
Includes joy-con strap accessories
Bundles come with Nintendo Switch Console and Nintendo Switch Dock
Huge library of games
Specification:
Brand

Nintendo

Weight

3.75 Pounds
Xbox One S 1TB Console Battlefield V Bundle
The Xbox One S 1TB Console – Battlefield V Bundle is easily one of the most popular consoles available at the moment. Like many of the other options on the list, this game comes with over 200 exclusives; however, it also comes over 1,300 games and more than 400 classics from the Original X Box and Xbox 360.
The Xbox One S 1TB Console – Battlefield V Bundle succeeds at allowing parents to control just how much video game their kids play as it comes with family settings that allow the user choose the screen time, privacy and content limit each member of the family is entitled to.
It also comes with full-game downloads of different Battlefield games such as Battlefield V Deluxe Edition, Battlefield: 1943, Battlefield 1 Revolution and more. The Battlefield games have been praised for their plot and their graphics. While it is a series of first-person shooter video games, it usually focused on large multiplayer battles. As such, the whole family can be part of the fun. The Xbox One S 1TB Console – Battlefield V Bundle was an instant with gamers and has been commended for its easy interface and absence of lagging. With the 1TB space, there is more than enough space for several games, their updates and expansion packages. For more cool products for gamers, check out our guide to the best gaming laptops.
Key Features:
Comes with full game download of battlefield v deluxe edition and more
Cost-effective console
1 Month EA access
14 day Xbox live gold trial
Specification:
Brand

Microsoft

Weight

10.53 Pounds
PlayStation 4 Slim 1TB Console
No list of the best gaming consoles would be complete without the inclusion of the PlayStation 4 Slim 1TB Console. The new and improved console which was released on the 13th of July, 2018 is currently one of the most in-demand gaming consoles in the market. With its incredible hard drive, you store your games, TV, music, photos and all kinds of media files without having to worry about slowing down your system. 
The PlayStation 4 Slim 1TB Console has especially been complimented for its lean and sleek design which is considered one of its 'stand out' qualities. Beyond that, a considerable amount of Xbox One games and PlayStation games are available on the console. What's more, with the PlayStation 4 Slim 1TB Console, you are able to access the PlayStation VR which is an affordable but high standard VR headset. The VR headset has been a top addition by gamers who choose to get the best from the console.
This console has also made its mark in the gaming arena thanks to its HDR-enabled games which come with incredible colors and clarity, giving the game a realistic feel and a vibrant spectrum of colors. For this reason, it is considered one of the best consoles to give to a newbie to gaming that is looking to get started as a hobby or as a profession.
This game console has received tons of positive reviews since its 2018 debut and makes no effort to slow down. Understandably, it is easy to see why the PlayStation 4 Slim 1TB Console is considered one of the best plug-and-play gaming console. It's rather impressive that this console has been able to stand out in the gaming industry where each console and company is constantly coming up with ways to top the industry. Thankfully, with features like its access to numerous streaming services like Netflix and Hulu and its breathtaking world-building, it's a no brainer why this console made the list.
Key Features:
Lightweight
Slimmer, sleek design
1TB hard drive
Easy to set up
Specification:
Brand

Sony

Weight

7.43 Pounds
Best Console Buying Guide & FAQ
How We Chose Our Selection Of Consoles
When choosing to buy a game console, there are several factors to consider before making a purchase – do you want a handheld device or a traditional console? Will you be playing on your own or multi-player? While creating the above list, the factors are seen as important varied from user to user; however, the two factors listed below were deemed most important unanimously and this informed our decision in selecting the best options.
Reviews - Before buying a games console, or any tech, it is advisable to look at reviews first, to make certain the item does what it promises to do. On that note, we chose the most reviewed consoles, most positively reviewed options and consoles with the most detailed reviews. This informed our choices on which consoles were performing excellently and which did not deliver on their promises of a spectacular gaming experience. At this point, filtering out the underperforming consoles became relatively easy.
Having public reviews influence your choice of purchase is always a smart move because the information is provided by the target audience members rather than those paid to market the item.
Price - When making any purchase, price is always considered one of the most important factors. Here, when selecting the best games console we chose the most affordable options which still offered an array of services. We selected games consoles which offered high-rated performances, backward compatibility, exclusives, media support and more while still remaining affordable.To get the best services from a console, one shouldn't be required to give an arm and a limb, and the game consoles mentioned above prove it. Over time, gamers have to come to realize that more affordable options can deliver a stellar gaming experience just as much as their more expensive counterparts.
Sign Up Now
GET THE VERY BEST OF GEARHUNGRY STRAIGHT TO YOUR INBOX