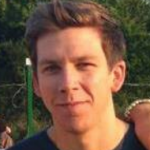 Put yourself in this position: the power goes out, you didn't think to check if the batteries in your miniature flashlights were good, and now you're stuck in the dark. It's not just your power, either—the whole street is out. You're all sitting in limited visibility, especially if it's the dead middle of the night.
What are you going to do? You reach for a hand crank flashlight. You manually put the power back on so you and your family can see, get out of the house, or figure out what the problem was if it was just your breaker or fuses.
Hand crank flashlights aren't going to be your standard tactical LED flashlight. They're big, they're bulky, and they work well with additional features as well. We've put together the top five hand crank flashlights and all of their features so that you can pick and choose as you please.
It's important to have one of these for emergencies, and the best thing is, they're not even that expensive. Use these when the power is out to clear things up with a big, wide beam of light, and use the features of our top pick to entertain yourself at the same time.
The Best Hand Crank Flashlight
RunningSnail Emergency Hand Crank Flashlight
See More Reviews

See More Reviews



It's far more than just a flashlight. RunningSnail won the top spot because of how versatile everything about this hand crank unit is. When the lights go out and you need to repair the fuse box or fix something else, you have to have something with a wide beam of light to diagnose the entire problem.
That's what RunningSnail gives you. This is a bulkier model, which comes with its own issues, but it provides exactly what you need. You can run the flashlight from three different methods; hand cranking, the rechargeable power bank, and a solar panel on the top of the flashlight. Leave this out in the middle of the day to recharge if you're still going to be left without power that night. If you charge this even on a cloudy day, you still won't run out of power if you're just running the flashlight. With a simple 1W LED light, it eats through the power very slowly. When you crank up the other features, that's when you start consuming more power.
Key Features:
Includes an AM/FM radio for entertainment and news
NOAA weather station to keep an ear out for the current conditions
Comes with a micro USB cord for charging
Includes a one-year warranty with purchase
Specification:
Brand

RunningSnail

Model

MD-088s

Weight

7.8 ounces
1000 mAh power bank to recharge your gadgets on-the-go
Includes a solar panel to let it charge during the daylight hours
1W LED takes ages to use up the whole battery
Very bulky; not compact enough to fit in small spaces
Radio is very finicky, you have to pinpoint stations with absolute precision
Goal Zero Torch 250 Hand Crank Flashlight
See More Reviews

The main goal of having a hand crank flashlight is to utilize the power bank before you have to utilize anything else. Goal Zero is an all-in-one unit that starts out as a power bank and ends with the hand crank actually being it's least viable function. If this is fully charged, it'll run through your battery so slowly that hand cranking will only be required as a last-ditch effort.
You get an impressive 4400 mAh of power in the ban, giving you upwards of 48 hours of light if you use the floodlight setting on low. The thing is, there's also a spotlight setting that I believe most of us would use in worst-case scenarios, and that eats up more battery than the other modes. Speaking of those modes, you get the spotlight, the flood light, but you also get an SOS red light mode to signal others in case of emergencies. Either let the red lights run solid, or put it on a strobe function. It doesn't actually transmit an SOS signal, it simply blinks which is more than enough for people to know that you need help.
Key Features:
Includes a floodlight and emergency red light mode for every situation
4400 mAh battery pack has a high capacity, even as this lithium-ion battery ages
Total of 250 lumens for a bright view in front of you
Completely water resistant design
Specification:
Brand

Goal Zero

Model

Torch 250

Weight

14.4 ounces
Impressive runtime from 7 hours up to a full 48
Compact design is designed for easy storage
Solar charging time takes far longer than most newly-rated personal panels on the market
Floodlight kills the battery insanely fast
Take a long time when using the hand crank
American Red Cross Clipray Hand Crank Flashlight
See More Reviews

See More Reviews



The American Red Cross is constantly committed to giving you a better way to get out of bad situations. Well, these inexpensive flashlights give you just that. You get two for a super low price, which both include power banks and hand cranks to keep things lit up in the middle of the dark.
There's a high conversion ratio since this is only used as a flashlight—one minute of hand cranking grants you ten minutes of light, so you can use this while the light's on and still put power in the bank. If you haven't already guessed, while their effort to make these cheap in the name of budget-friendly preparedness is noble, there are some design elements that they just couldn't implement properly.
Key Features:
Simple button operation to produce light
Soft touch grip on the outside of each unit for maximum dexterity
Clip-on design sticks to your jacket with ease
Specification:
Brand

Eton

Model

ARCCR100R-DBL

Weight

8 ounces
Power bank for charging phones or GPS systems
Inexpensive units come two to a pack for budget-friendly preparations
One minute of hand cranking gives 10 minutes of light
Very small and easy to misplace
Low lumen output
ThorFire Solar Flashlight
See More Reviews

Nice and simple, the ThorFire Solar Flashlight gets the job done without overcomplicating things. There is no power bank, there is no recharging—it's exclusively a hand crank-only flashlight. ThorFire basically made the perfect camping companion or emergency unit, whatever your needs are, that also has a high output. Most of the time when you see inexpensive units like this, they come with a very narrow range of uses.
The bright LED output gives you plenty of visibility, but the real star of the show here is the IPX6 waterproof rating. This allows you to completely submerge this entire unit for up to 45 feet (not sure you would need to, but it's there if you do) without damaging it in the slightest. Even the hand crank input has sufficient waterproofing on it despite it being a working part.
Key Features:
Submersible up to 45 feet underwater
Hand contoured design for easy use
Includes an 18-month warranty
Specification:
Brand

ThorFire

Weight

6.2 ounces
IPX6 waterproofing for adverse weather conditions
Very bright LED output
1:60 hand crank to light output ratio
Solar panel is extremely small, doesn't provide much use
Holds onto limited amounts of power
Chromo Inc Four Pack of Hand Crank Flashlights
See More Reviews

See More Reviews



Last but not least, we have this little gem. Chromo Inc gives you four separate hand crank flashlights for the same price that the American Red Cross charges for two. There's a distinct difference in quality, though. Chromo Inc uses a smart lever design where most of it is inside the unit. You can crank everything up with the one-handed lever on the outside wall of the unit. It's simple to use but requires frequent cranking. That doesn't mean you need to constantly crank to keep the light on, but since there's not much of a power reserve, you have to do it often enough to keep feeding it power.
When you're not actually cranking it, you can use the lever lock to hold the lever in a depressed position. This makes it much easier to hold your flashlight and maneuver with it, especially if you're in a cramped space. Chromo Inc gives you lanyards to clip it onto your jacket or backpack and a decent enough lumen output. This is considered a personal flashlight; you can't lead and light the way for others with it, but that's why you get so many in a pack.
Key Features:
Four to a pack
Miniature size allows for easy storage
Includes lanyards to hook onto your backpack or jacket with ease
Specification:
Brand

Chromo

Weight

10.6 ounces
Easy one-handed crank motion
Crank lock keeps this compact and easy to maneuver with
2.4 oz of total weight makes these easy to misplace
Very thin external wall; squeeze too tight and you'll crack it
Hand Crank Flashlight Buying Guide
Features To Look For In Crank Flashlights
You know you want it to light up, but that's not good enough. How wide is the angle on the beam? How bright is it? What else can your hand crank flashlight do? Let's take a look at every single feature you should be on the lookout for to get the most out of your purchase.
Size - These aren't going to be small, and the ones that are small (like the Chromo Inc pack) are going to be a bit less powerful. Since hand cranks aren't as powerful as a constant stream of electricity powering a unit, you can only get so much output from a small lens. The overall size is going to contribute to the hand crank machinery on the inside of the unit, as well as your output. In this case, bigger lenses make for bigger beams of light, so keep size in mind.
Brightness - It's a hand crank flashlight, not an ultra LED torch. Even the Goal Zero model that we displayed can only go up to a certain amount of lumens—250 is good, but not ridiculously bright. Since you're not feeding this from a steady stream of electricity (your kinetic energy only converts to so much), the brightness is going to be enough to get around and see your path ahead of you while you either fix the fuse breaker or you get outside to see what the situation is. The brightness rating of most hand crank flashlights aren't suitable for camping needs, as a fair warning.
Additional Features - If you look at our top pick, being RunningSnail, they include an Am/FM radio and NOAA weather radio channel so you can stay up-to-date on the conditions and what's happening with your power. While most of us will have internet access from our cell phone provider, it might not be accessible or updating as quickly as a radio broadcast could. If you're in a worst-case scenario, having the radio for a bit of entertainment can go a long way.
Portability - This can relate to size, but it's not just about the weight of the unit—it's about the design. Can you stash it in a backpack, in the glove compartment of your car, or in a drawer? While some of the units we reviewed like the ThorFire can be easily stored, we wouldn't expect RunningSnail's flashlight to fit in the junk drawer in the kitchen. You might be using this light while trying to fix the fuses or circuits, so be sure it's portable enough to come with you for the job.
Warranty - You shouldn't expect a super long warranty here, but it's still important to know. Some units come with simple one-year or two-year warranties, and rarely anything higher than that. You should have this information handy in case your flashlight doesn't work right out of the box when you get it. Test your flashlight well before you actually need to use it. Let it run for an hour after you crank it up. Put it through its paces like you're in a crisis so you can see if you need to make good on that warranty or not.