Best Hand Crank Flashlights In 2022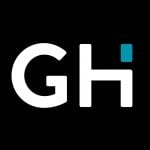 This product guide was written by GearHungry Staff
Last Updated
January 15, 2020
GearHungry Staff
GearHungry Staff posts are a compilation of work by various members of our editorial team. We update old articles regularly to provide you the most current information. You can learn more about our staff
here
.
GearHungry may earn a small commission from affiliate links in this article.
Learn more
Put yourself in this position: the power goes out, you didn't think to check if the batteries in your miniature flashlights were good, and now you're stuck in the dark. It's not just your power, either—the whole street is out. You're all sitting in limited visibility, especially if it's the dead middle of the night.
What are you going to do? You reach for a hand crank flashlight. You manually put the power back on so you and your family can see, get out of the house, or figure out what the problem was if it was just your breaker or fuses.
Hand crank flashlights aren't going to be your standard tactical LED flashlight. They're big, they're bulky, and they work well with additional features as well. We've put together the top five hand crank flashlights and all of their features so that you can pick and choose as you please.
It's important to have one of these for emergencies, and the best thing is, they're not even that expensive. Use these when the power is out to clear things up with a big, wide beam of light, and use the features of our top pick to entertain yourself at the same time.
The Best Hand Crank Flashlight
Evelots Hand Crank Flashlight
The Evelots Hand Crank Flashlight is the perfect choice for family and friends who love to take to the wilderness and tackle Mother Nature head on. This set of four crank flashlights means that everyone has a convenient and dependable light source to ensure safety wherever you go.
It's simple to use thanks to the handy crank system that will provide immediate light after just a few cranks. With this you can use it to rifle through your backpack in the darkness of your tent, or keep it lit with the two powerful LEDs to navigate through tricky terrain as you're losing the light. For power outages, it can help you find the root of the problem without wasting phone battery, and help you get through the house without tripping over something.
The Crank Lock toggle is a useful addition, while the built-in on and off switch will keep it in top condition, as will the durable plastic construction that makes it suitable for the most intense and demanding adventures. With the carry strap, you'll not have any worries about misplacing it, so strap it to your belt or backpack for instant retrieval whenever you need it.
Key Features:
Set of four
Crank Lock toggle
2 powerful LEDs
Carry strap
Built-in On/Off switch
Immediate light with just a few cranks
Specification:
Brand

Evelots

Model

2280

Weight

8.8 Ounces
PrimalCamp Hand Crank LED Flashlight
The PrimalCamp Hand Crank Solar Powered Flashlight is a fantastic choice if you need something compact and portable for casual camping trips and overnight stays. Despite its size, it still packs a punch, with a bright LED bulb that illuminates the area with ease, allowing you to see clearly in the darkest of nights and guaranteeing safe stepping wherever you go.
The crank system is powerful and reliable, producing an hour of light for just six minutes cranking time, assuring you light to get through whatever emergencies you encounter. The convenient carabiner allows it to clip easily to your belt, backpack, or tent, so you can access it quickly whenever you need, whether that's you make sure you don't step on the wildlife or need to find a spare pair of socks for those frigid wilderness nights.
It also uses solar powered charging to provide hands-free power, and it takes just 10 hours of direct sunlight to fully charge. If you're on the go and exposed to the sun, simply clipping it to the back of your pack should be enough. You may have also noticed the bright yellow case, and this makes it easy to spot in your backpack so you don't want any time searching around for it, saving the day immediately.
Key Features:
Bright LED bulb
6 minutes of winding for 1 hour of light
Compact and portable
Bright yellow for easy identification
Convenient carabiner
Solar powered charging
Specification:
Brand

PrimalCamp

Model

PRC-HCF

Weight

3.05 Ounces
American Red Cross Clipray Hand Crank Flashlight
The American Red Cross is constantly committed to giving you a better way to get out of bad situations. Well, these inexpensive flashlights give you just that. You get two for a super low price, which both include power banks and hand cranks to keep things lit up in the middle of the dark.
There's a high conversion ratio since this is only used as a flashlight—one minute of hand cranking grants you ten minutes of light, so you can use this while the light's on and still put power in the bank. If you haven't already guessed, while their effort to make these cheap in the name of budget-friendly preparedness is noble, there are some design elements that they just couldn't implement properly.
The low lumen output is enough for one person to see in the dark, which means that if you're in a party of three, you all have to be using flashlights to find your way. You can't just have one person leading the way.
It will also make it a little harder to use if you're just going outside to check the fuse box. One thing that people don't think of with flashlights is the way light transcends through water while it's raining, effectively reducing your visible range ahead of you. These shouldn't be used if you're trying to look under the hood in a rainstorm on the side of the road.
With a simple clip-on design and compact size, American Red Cross Clipray Hand Crank Flashlights are some of the best miniature lights you're going to find. The clip is good, but these are extremely small, so keep that in mind so you don't lose them. Last but not least, the soft-touch grip on the outside of each unit gives you plenty of handling to hold this steady even in adverse conditions.
Key Features:
Simple button operation
Comfortable soft touch grip
Jacket clip-on design
Power Bank charging functionality
Multiple pack sizes
10 minutes of light per 1 minute cranking
Specification:
Brand

Eton

Model

ARCCR100R_SNG

Weight

4.8 Ounces
Power bank for charging phones or GPS systems
Inexpensive units come two to a pack for budget-friendly preparations
One minute of hand cranking gives 10 minutes of light
Very small and easy to misplace
Low lumen output
Life Gear StormProof Crank Flashlight
For many survivalists, the Life Gear StormProof Crank Flashlight is the first thing they would include on their list of must-haves in the event of an emergency. With just one glance, it's easy to see why. It comes in multiple pack sizes to make sure everyone gets a flashlight of their own. The light function provides 10 minutes of light with a single minute of cranking, showing efficiency and reliability, and helping to light up the path whether you're searching through the basement, or trying to find your way back to the campsite.
It's not just the light that impresses us, though. There is a built-in radio so you can stay up-to-date on the latest developments, which could be crucial for your survival. Likewise, the emergency siren can alert nearby rescue workers if your party has gone astray in the waning light. For added functionality, the USB charging system will keep your devices at full power so you have an additional means of communication.
Finally, it is a flashlight that is built to last. The rugged design is suitable for a range of unique environments, while the water-resistant case means it won't fail you during sudden storms and downpours. Whether you're always ready for a disaster or need something to give you peace of mind, this is a product that will provide endless confidence.
Key Features:
Multiple pack sizes
Emergency siren
USB charging for smartphones
Built-in radio
One minute crank for 10 minutes of light
Rugged and water-resistant
Specification:
Brand

Life Gear

Model

LG38-60675-RED

Weight

8 Ounces
RunningSnail Emergency Hand Crank Flashlight
It's far more than just a flashlight. RunningSnail won the top spot because of how versatile everything about this hand crank unit is. When the lights go out and you need to repair the fuse box or fix something else, you have to have something with a wide beam of light to diagnose the entire problem.
That's what RunningSnail gives you. This is a bulkier model, which comes with its own issues, but it provides exactly what you need. You can run the flashlight from three different methods; hand cranking, the rechargeable power bank, and a solar panel on the top of the flashlight. Leave this out in the middle of the day to recharge if you're still going to be left without power that night. If you charge this even on a cloudy day, you still won't run out of power if you're just running the flashlight. With a simple 1W LED light, it eats through the power very slowly. When you crank up the other features, that's when you start consuming more power.
Flip on the AM/FM radio to get updated broadcasts on your conditions, and find out if it's a widespread issue or something that will be resolved fairly quickly. In situations like natural disasters (hurricanes or tornados) where you could be without power for a few weeks at a time, it's important to have a source of entertainment as well so you don't go mad. With a dedicated NOAA channel as well, you'll get weather conditions through a secure channel that's dedicated to keeping you updated.
Now, with all the good I've said about this, there's also some bad. You have to know that this is pretty bulky, so it's not going to fit in the drawer right as you go into the kitchen. You're going to need a safe space up on a shelf or something to keep this safe and in a spot you can reach. That's not always an easy task.
On top of that, the radio antenna is durable, but the connection joint to the actual flashlight body is fragile. Don't pull this up when the crank is on the top half of the flashlight, or you could bend/snap the antenna and make the next task even trickier.
The lights are out and there's not much to do, so while you have the time to toy with the radio, it takes longer than it should to zone in on a single channel and stick with it. You have to have precision and a steady hand to get the channels locked onto. It shouldn't take you longer than about three to four minutes, but in a disaster situation that could be longer than you feel comfortable with.
Key Features:
Includes an AM/FM radio for entertainment and news
NOAA weather station to keep an ear out for the current conditions
Comes with a micro USB cord for charging
Includes a one-year warranty with purchase
Specification:
Brand

RunningSnail

Model

MD-088s

Weight

7.8 Ounces
1000 mAh power bank to recharge your gadgets on-the-go
Includes a solar panel to let it charge during the daylight hours
1W LED takes ages to use up the whole battery
Very bulky; not compact enough to fit in small spaces
Radio is very finicky, you have to pinpoint stations with absolute precision
ThorFire Solar Flashlight
Nice and simple, the ThorFire Solar Flashlight gets the job done without overcomplicating things. There is no power bank, there is no recharging—it's exclusively a hand crank-only flashlight. ThorFire basically made the perfect camping companion or emergency unit, whatever your needs are, that also has a high output. Most of the time when you see inexpensive units like this, they come with a very narrow range of uses.
The bright LED output gives you plenty of visibility, but the real star of the show here is the IPX6 waterproof rating. This allows you to completely submerge this entire unit for up to 45 feet (not sure you would need to, but it's there if you do) without damaging it in the slightest. Even the hand crank input has sufficient waterproofing on it despite it being a working part.
Speaking of that: you're going to get the best time ratio for hand crank to minutes of light. For every sixty seconds that you wind this up, you're going to get a full hour of light. It's not trying to completely supply a power bank or anything like that, it's just using short-term energy retention to light up the night for you. That does bring us to the next bit of business though.
The total energy retention on this isn't that good. Now, it still made it onto this list because you're not going to find a 60:1 ratio on most hand crank flashlights. That in and of itself means you can keep this on while you crank, and still have plenty of light left to spend. It's pretty impressive.
ThorFire mentions solar in the title of this product, and I have to say, the solar panel is lacking quite a bit. It's slow, and the total surface space of it (as well as the entire flashlight) is rather small. Don't rely on the solar panel, but you can still use it during the daylight hours to get a bit of a charge going (about four hours worth of light). Our guide to the best self defence flashlights features more useful equipment like this, so check them out.
Key Features:
Submersible up to 45 feet underwater
Hand contoured design for easy use
Includes an 18-month warranty
Specification:
Brand

ThorFire

Weight

6.2 Ounces
IPX6 waterproofing for adverse weather conditions
Very bright LED output
1:60 hand crank to light output ratio
Solar panel is extremely small, doesn't provide much use
Holds onto limited amounts of power
Hand Crank Flashlight Buying Guide
Features To Look For In Crank Flashlights
You know you want it to light up, but that's not good enough. How wide is the angle on the beam? How bright is it? What else can your hand crank flashlight do? Let's take a look at every single feature you should be on the lookout for to get the most out of your purchase.
Size - These aren't going to be small, and the ones that are small (like the Chromo Inc pack) are going to be a bit less powerful. Since hand cranks aren't as powerful as a constant stream of electricity powering a unit, you can only get so much output from a small lens. The overall size is going to contribute to the hand crank machinery on the inside of the unit, as well as your output. In this case, bigger lenses make for bigger beams of light, so keep size in mind.
Brightness - It's a hand crank flashlight, not an ultra LED torch. Even the Goal Zero model that we displayed can only go up to a certain amount of lumens—250 is good, but not ridiculously bright. Since you're not feeding this from a steady stream of electricity (your kinetic energy only converts to so much), the brightness is going to be enough to get around and see your path ahead of you while you either fix the fuse breaker or you get outside to see what the situation is. The brightness rating of most hand crank flashlights aren't suitable for camping needs, as a fair warning.
Additional Features - If you look at our top pick, being RunningSnail, they include an Am/FM radio and NOAA weather radio channel so you can stay up-to-date on the conditions and what's happening with your power. While most of us will have internet access from our cell phone provider, it might not be accessible or updating as quickly as a radio broadcast could. If you're in a worst-case scenario, having the radio for a bit of entertainment can go a long way.
Portability - This can relate to size, but it's not just about the weight of the unit—it's about the design. Can you stash it in a backpack, in the glove compartment of your car, or in a drawer? While some of the units we reviewed like the ThorFire can be easily stored, we wouldn't expect RunningSnail's flashlight to fit in the junk drawer in the kitchen. You might be using this light while trying to fix the fuses or circuits, so be sure it's portable enough to come with you for the job.
Warranty - You shouldn't expect a super long warranty here, but it's still important to know. Some units come with simple one-year or two-year warranties, and rarely anything higher than that. You should have this information handy in case your flashlight doesn't work right out of the box when you get it. Test your flashlight well before you actually need to use it. Let it run for an hour after you crank it up. Put it through its paces like you're in a crisis so you can see if you need to make good on that warranty or not.
Sign Up Now
GET THE VERY BEST OF GEARHUNGRY STRAIGHT TO YOUR INBOX