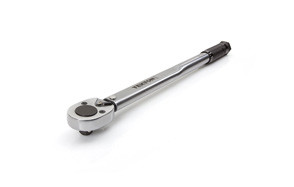 TEKTON 24335 1/2-Inch Drive Click
EPAuto 1/2-Inch Drive Click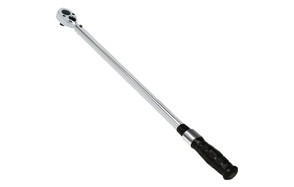 Industrial Brand CDI Torque 2503MFRPH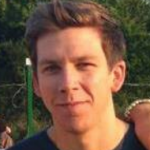 There will come a time wherein the tightness of your bolts and screws is precarious. The last thing you want is your lug nuts falling off your vehicle while you are speeding down the road, right? In addition, fastening them up to the point that it breaks is not a safe practice either. In order to prevent these instances from happening again, you need to invest in a torque wrench.
In this article, we are going to discuss everything you need to know about torque wrenches. I will be providing you with the top 10 picks for the best ones available right now, along with each product's features. To add, we will be talking about what it is, what it is used for, its types and sizes, as well as the factors you need to consider when choosing the best torque wrench. I hope that you will learn valuable information after you have finished reading this article.
The Best Torque Wrench
Torque Wrench Buyers Guide
Before investing in a torque wrench, we recommend that you consider some of the key features outlined below.
Type - You have two basic options, manual or digital options. Digital is going to be more expensive and isn't necessarily always better although it will be reliably accurate. If you are happy to listen out for an audible sound to denote when you've reached your desired torque setting, then you might decide instead that a click torque is more than adequate for you. The other two options being beam and dial style wrenches.
Torque Power - Torque power is measured in two standard units, and it's the minimum and maximum range of pressure that can be applied onto the physical unit that you are adjusting. Depending upon what equipment you most regularly work on you may not need quite so much torque power at the top end so go for something that is within a decent range that is going to work for you. You will see the power referred to via dual measurements of foot-pounds (ft-lbs) and Newton-meters (Nm) and most torque wrenches will provide readings of both.
Control Mechanism - It's worth reviewing how well the bottom part of the wrench works too as this is the area that you will be physically holding so you should go for something that has a secure and comfortable, preferably ergonomic and non-slip grip.
Calibration Feature - One, if not the, most important features when deciding upon a torque wrench is going to be the accuracy, and this comes from the calibration. You should go for something that is certified safe and which has been pre-calibrated to ensure a level of accuracy that is guaranteed +/1 4% or less. Once you edge past the 4% reliability mark, you're on uncertain ground, and we wouldn't recommend that you even started on a job with your torque wrench without first having it re-calibrated.
Length - Torque wrenches come in a range of shapes and sizes and different lengths. The length is a significant consideration as it will help you get a good secure grip on anything that you are adjusting.
Head Size - All the recommendations we put forward today feature a 1/2-inch drive head. The head size is essential as it will directly impact what type and size of nuts and bolts your wrench can handle. If you are going to be regularly working with a wide range of shapes and sizes, then lookout for something that is fully adjustable.
Material - The best torque wrench needs to be durable and well constructed so that it will last. An all-steel construction would be an excellent choice as this will provide your wrench with plenty of durability while a fine polished finish not only adds to the good looks of your wrench but will also provide corrosion resistance.
Ratcheting - You should go for a wrench that can be operated both clockwise and counterclockwise so that you can open fasteners with both left and right-handed threads.

Torque Wrenches FAQ
Q: Why do you need a Torque Wrench?
A: There are two main reasons to buy a torque wrench, longevity, and safety. Being able to adjust your torque setting means that you can work more accurately when it comes to tightening and loosening nuts and bolts. Regular wrenches are useful, but they rely more heavily on your judgment, experience, and visual results. With the best torque wrench, you can work more confidently and competently, eliminating any doubt factor, safe in the knowledge that your torque wrench has been set to provide a reliable and accurate result.
Q: How often do you need to calibrate a Torque Wrench?
A: If you have purchased a torque wrench that is already pre-certified with a guaranteed accuracy of +/1 4%, you won't need to calibrate it to start with. On-going though, the industry recommended standard is that you should calibrate again roughly after 3000 repetitions or if you occasionally use, once every six months should suffice.
Types of Torque Wrench
There are two different types of torque wrenches; mechanical versus electronic. When it comes to choosing a mechanical torque, you can go for either Beam, Click or Dial type whereas Electronic is Digitally operated.
Beam-Type Torque Wrenches - With this type of inexpensive and straightforward torque wrench, the indicator bar remains straight, but the main shaft element bends according to the amount of force which is applied to the handle. They're more challenging to manage and can produce inconsistent results.
Click-Type Torque Wrenches - A popular style of torque wrench, the click style is particularly responsive and gives a lot of tactile feedback to the operator. The ball clicks out of its socket when force is exerted onto the spring. You could describe the action as being similar to that of a ratchet which keeps going until you hit that desired pre-set value. When it does, an audible click sound is produced.
Dial Type Wrench - These types of wrenches feature a display so that you get a visual check on the amount of torque you are applying. That's the major stumbling block as you do have to keep a constant eye on the level of torque and disengage when you reach your desired value.
Digital Torque Wrenches - These days, as with everything in life, a digital version exists. When it comes to torque wrenches, they provide a measurement utilizing something called a strain gauge which is attached to the torsion rod. That signal is then converted into torque and displayed on the digital display. They deliver the combined benefits of both the click and dial style wrenches so you receive both an audio and visual notification of when you've reached your desired level of torque. Of course, they are more expensive than their manual counterparts.