Best Graphic Novels For Adults in 2021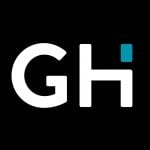 This product guide was written by GearHungry Staff
Published
September 24, 2018
GearHungry Staff
GearHungry Staff posts are a compilation of work by various members of our editorial team. We update old articles regularly to provide you the most current information. You can learn more about our staff
here
.
GearHungry may earn a small commission from affiliate links in this article.
Learn more
Even the toughest guy needs to relax every now and then. Take off your hard face and throw away all daily worries with one of the best graphic novels for adults. Immerse yourself at least for a while in a fantasy world full of heroes, bad guys, and hot ladies to save from the evil.
There is a bountiful range of good graphic novels. We've put together a list of our favorite ones to help you with your first pick. Check them out below.
The Best Graphic Novel



Watchmen graphic novel is perhaps the most popular at the moment. Result of Alan Moore's creative genius, this story takes you in the heart of a nationwide conspiracy that expands from a murder mystery.
According to the critics, the Watchmen is one of the most influential graphic novels, a gateway to the entire graphic storytelling. It's easy to understand, therefore, why this should be the first graphic novel in your list – and you can expect an exciting plot that captures from the first lines.
The author examines the lives of a superhero team that seems to decay alongside an ever-darkening America.
Five characters reunite to investigate a teammate's murder only to find a grim reality that expands way beyond their expectations.
The edition we propose matches the story with enhancing visuals, recolored pages, sketches, and even comes with bonus material, a brand new introduction by Dave Gibbons, the renowned artist of Green Lantern. Find more great products like this by checking out our guide to the best adult coloring books.
Infinity Gauntlet by Jim Starlin



The Infinity Gauntlet is one of the most popular Marvel comic books exciting the readers from 1991. Jim Starlin's relationship with the publishing house goes way back to 1970 though, when Infinity Gauntlet's predecessors, Thanos and Infinity Gems were published.
Infinity Gauntlet continues the story and features the Avengers, the X-Men, and the New Warriors engaged in perennial battles against the omnipotent Thanos, the most powerful being in the Universe.
This exciting saga penciled by Ron Lim and George Pérez was first serialized as a six-issue limited edition. Due to its success, the series was reprinted in various formats and editions that showcase the story of the nihilist Thanos and of his powerful gauntlet embellished with six Infinity Gems.
Their power combined gives Thanos god-like abilities and help him kill half of the living beings in the Universe. All Earth's remaining heroes reunite under Adam Warlock's command to fight this evil but when the villainous Nebula, Thanos' granddaughter, steals the gauntlet, the things take a twist.
This top seller story is guaranteed to impress if you're a comics fan; whether it's on Kindle, paperback or hardcover, the Infinity Gauntlet alongside its sequels The Infinity War and The Infinity Crusade, will keep you entertained for a few days.
Batman: Year One by Frank Miller



Batman – was he your hero when you were a kid? He surely was mine. And am pretty convinced you'll enjoy these outstanding comics whether or not you were his fan. Written by Frank Miller in 1986, Batman: Year One is one of the best graphic novels you can come across.
It has everything, from an enhancing plot, complex characters, superb visuals by David Mazzucchelli, and the novel just offers a groundbreaking reinterpretation of Batman's origins.
So, if you've ever wondered who Batman was and how he became the hero he is, this novel is for you. Standing among the greatest graphic novels of all times, this story will take you to a grim Gotham City full of criminals and evil souls, including a corrupt police force.
Besides the fantastic story that will keep you entertained, this edition comes with a new introduction by the author that really makes a statement. Completing the edition, this novel includes forty additional pages which include sketches of the artist, sample script pages, and a glimpse into the making of this timeless classic. A perfect addition to your bookcase collection.
Saga, Vol. I by Bryan K. Vaughan




An award-winning novel that promises to take you to an intricate imaginary world to witness galactic battles and a love story that develops on the background of a dangerous universe. Saga, Vol. I is the sweeping fairytale of a young family fighting to find their place in a world that seems to reject them.
Fantasy characters blend in this science fiction story to create a sexy, subversive drama for adults that will most likely keep you awake just to see what happens in the next chapter.
Visuals produced by the acclaimed artist Fiona Staples complement Saga and stimulate the imagination as the author narrates the going of things in a subtle harmony that excites all senses.
Still looking for reasons to read Saga? Well, know it was named one of the best graphic novels for adults in 2013 by Time Magazine, it won the Hugo award for the best graphic story in the same year and was voted the Best Comic of the year by Best New Series by Paradox Comix and MTV Geek.
This edition of Saga also collects the first six issues of The Onion A.V. Club smash-hit series and comes in paperback, hardcover, and Kindle formats.
V for Vendetta by Alan Moore




V for Vendetta is a contemporary classic, one of those timeless comic books as actual today as it was when it was first released.
Moore set this story in his native England in a futurist totalitarian regime that – believe it or not – incorporates many of problems of today's society. Science fiction yet factual, fantasy but with solid roots in reality, V for Vendetta speaks about freedom and faith, two values that lack in many Western countries.
A dramatic plot sees V, the main character, fighting oppressive overloads armed with knives and wits on behalf of the voiceless. A young woman brings hope and allies with V only to find she's in for much more than she bargained for.
Acclaimed by the masses and praised by the critics, V for Vendetta is a visionary graphic novel that narrates in sophisticated storytelling the powerful tale of the loss and fights for individuality. This terrifying depiction of totalitarianism and resistance is portrayed by artist David Lloyd and comes as a paperback, hardcover, library binding, and Kindle editions. Our handy guide to the top business books features more great products like this.
The Walking Dead, Vol. I: Days Gone Bye by Robert Kirkman




Whether you're a Zombie fan or on your way to becoming one, The Walking Dead: Days Gone Bye is guaranteed to stick to your heart. No doubt one of the best graphic novels for adults, these comics inspired the popular TV show followed by thousands of enthusiasts season after season.
The first edition of this story dates back to 2004 and is complemented by the attractive visuals work of the talented illustrator Tony Moore.
With a plot as engaging as the visuals, The Walking Dead reveals a world where frivolous necessities have been replaced by a fight for survival and responsibility. Because in a world where the dead feed on the living, everything else tends to fade and society starts to crumble.
In this world ruled by the lifeless, the living souls are finally forced to start living – a graphic novel that will undoubtedly make you reflect on the true meaning of life.
Much more engaging than the TV series, the volume comes in Kindle and paperback editions. My advice? Go for the paperback for a true feel of what's like living in a world where technology has vanished.
The Halo Graphic Novel by Lee Hammock, Jay Faerber, Tsutomu Nihei, and Brett Lewis



What happens when you take four talented graphic novel authors and put them together? They create a masterpiece, of course. The Halo Graphic Novel is the expression of the creative minds of Lee Hammock, Jay Faerber, Tsutomu Nihei, and Brett Lewis who were inspired by the best-selling video game with the same name.
So, this one makes a perfect gift for a passionate gamer who needs some time off the screen every now and then. Published by two of the major graphic novel houses, this 128-page edition includes the Last Voyage of the Infinite Succor, the Armor Testing, the Breaking Quarantine, and the Second Sunrise Over New Mombasa.
All four stories captivate with intricate plots, conspiracies, and the never-ending fight between good and bad. 
To support the stories, the illustrators created an unusual art that attracts and amazes at the same time. Halo is one of the few book-length graphic comics out there and comes in hardcover, paperback, and mass market hardcover editions.
Batman: The Killing Joke, Deluxe Edition by Allan Moore



Allan Moore's Batman is the main character of the most popular graphic novels. Beloved by the kids and adorned by the adults, this timeless hero inspired generations and will most likely do so for the decades to come. But Batman: The Killing Joke comes with a great surprise, enhancing visuals created by the acclaimed illustrator Brian Bolland.
Stunning new coloring complements the plot of this story that clearly highlights the fine line between sanity and insanity, intertwining comedy and tragedy into an award-winning story.
Like most Batman stories, this one takes you to a grim Gotham City where The Joker fights for control, attempting to impose its psychotic will over the city and the world. Will Batman succeed in preventing him claiming a reign of terror?
Find it out from one of the four deluxe editions on Kindle, paperback, hardcover, and comics and let the stunning illustrations take into the world of this modern classic.
Hellboy, Volume 1: Seed of Destruction and Wake the Devil by Mike Mignola



Since the first Hellboy graphic novels for adults hit the stands back in 1993, the series has become a true cultural movement inspiring adults and youngsters alike with a complex character that shows exactly how bad can turn into good in a perennial fight for self-development, self-awareness, and evolution.
The Hellboy, Volume 1, includes the first two stories which rapidly turned into a hit, putting Mike Mignola into the spotlights. Author and illustrator, Mignola knew exactly how to complement its narrative with stunning visuals that do justice to the plot.
An award-winning graphic novel like the Batman above, the Hellboy has racked up numerous Eisner Awards. Following the success, the novel has known several editions, including the Deluxe Edition on hardcover we propose.
Handsomely bound and packed with valuable supplemental materials, this Hellboy variant offers a splendid insight into the making of the story, showing you sketches and designs that were never released before. Be sure to also check out our list of the best camping books for more great items like this.
Deadpool Kills the Marvel Universe by Cullen Bunn




The Deadpool Kills the Marvel Universe might not be Cullen Bunn's the most famous stories, but it still stands among the adult graphic comics that impresses with the noir interpretation of an imaginary world connected with ours.
This dreadful plot winds up is a disturbingly funny way that involves everything that makes up the Marvel Universe. Suspense mixed with fear, laughter and unexpected outcomes are just a few things that define this complex narrative that twists in a horror graphic novel like no other.
Complemented by the detailed visuals of Dalibor Talajic, this splendid edition makes a great gift for you or graphic novel-addicted buddy we all have. Find it on paperback or Kindle and treasure it in your horror novels collection.
Wolverine: Old Man Logan by Mark Millar




Wolverine: Old Man Logan is another of those timeless classics that will always inspire generations and hook up adults in discovering new stories and turning back in time to the days they were kids. Wolverine is one of the best graphic novel series used as a source of inspiration by TV shows and movies.
But this graphic novel is different. Wolverine is not the one we all knew, but like all of us, the time took its toll. In the most important Wolverine story of our century, the author introduces the reader to an old man called Logan who's only interested in his family. But where has Wolverine disappeared for the last 50 years?
This old man called Logan is forced to help his old friend, the blind archer Hawkeye, in a personal quest. No doubt this will be one of the most exciting rides of life in a storyline that reveals unexpected details you never knew about this modern hero.
Like you could expect, the narrative comes with enhancing graphics, work of the critically acclaimed illustrator Steve McNiven. Published by Marvel in 2010, this edition also includes a few bonus surprises and comes in paperback or mass market paperback variants.
300 by Frank Miller and Lynn Varley



Wondering which are those good graphic novels that could wow an adult comics aficionado? Perhaps the 300 by Frank Miller and Lynn Varley could be your best bet.
The perfect graphic novel for a lover of history, 300 brings an enhancing plot and a storyline that sees the armies of Persia and Greece engaged in endless battles for supremacy and survival. The tiny detachment of three hundred warriors that stand behind Greece's freedom values and Persia's tyranny is prodigiously depicted by the author in an epic retelling of this important historical moment.
Stunning visuals complement the storytelling, transporting you back in time directly in the middle of the battle. Become a warrior yourself or assist this struggle from the inside and enjoy the unique format of this comics in which each two-page spread is presented in an undivided page.
Enjoy this edition published by the Dark Horse Books in Kindle, hardcover, and comics variant.
Scott Pilgrim Vol. 1: Precious Little Life by Bryan Lee O'Malley






The Scott Pilgrim Vol. 1: Precious Little Life is one of those graphic novel books capable of taking you back to your childhood days, making you daydream about kid heroes and saving the world. Because yes, Scott Pilgrim identifies with every one of us. An unexpected warrior that fights for a better world.
Scott Pilgrim is a classic, but this enhanced editions will present you his first 'evil ex' battle as you've never seen it before.
This hardcover edition comes with colored graphics that enhance the visuals, making the whole story even more attractive than it was. Besides this novelty, the current edition also includes previously unpublished bonus materials and extras.
The 192-pages will certainly excite you or the Scott Pilgrim's fan in your life, and you can find it in hardcover, paperback, and Kindle editions.
The Sandman Vol. 1: Preludes & Nocturnes by Neil Gaiman




Described as the greatest epic in the comic books' history by the Los Angeles Times Magazine, The Sandman Vol. 1: Preludes & Nocturnes promises to be one of the greatest graphic novels you'll ever read. Get lost in the book's 240 pages and get ready to live one of the most fascinating stories of your life.
The Sandman is the story of an occultist attempting to bargain with the Death for eternal life; but instead of capturing the physical embodiment of the Dark Lady, he traps Morpheus, her younger brother.
How would Morpheus, also known as Dream, succeed to escape after seventy years of imprisonment? Will the Sandman reach an agreement for the eternal life? Witness a story about power and battles in our parallel universe and ally with the forces that will define our existence beyond this ethereal life.
If you still need some critics' inside, the Sandman is hailed as one of the finest comic storytelling achievements, a classic tale that involves life and death, mythology, folklore, and fairytales amazingly narrated to appeal to adults all over the world.
This new edition is backed up by more attractive visuals that stay true to the original but are enhanced by completely new coloring. Make sure to also check our cook books guide.
The Hard Goodbye (Sin City) by Frank Miller




From one of the most established names in the graphic novel, storytelling comes another epic narrative, The Hard Goodbye (Sin City). Does the name sound familiar? You're right; this is the original series that inspired the famous movie in 2005.
If you've been in the first lines at the cinema, know this graphic novel is better. A crime-comic megahit that introduced the infamous Marv to the world returns in a brand new edition that generates even more excitement than before.
This is the third edition that tells the story of Marv and Goldie in 280 enhancing pages of plots and crimes that have to be solved. Read it on paperback or hardcover for a true feel of the story or opt for the Kindle edition if you're a true tech geek.
Astro City: Life in the Big City by Kurt Busiek




Astro City is a mighty city full of superheroes patrolling the skies and keeping bad forces at bay. A complex plot appeals to the graphic novel enthusiasts in the first six chapters of this saga, each of which is a standalone story that highlights different aspects of this fantasy world.
Witness the city's leading superhero in an impossible quest that requires his presence in more than one place at a time. Learn about secret identities and the development of independent plots.
What strikes about this story is the personality of the characters who feel like real people despite the fantastic settings, an adult comics series that empowers.
Beautiful graphics complement the main story, while this new edition also boasts new cover art by Alex Ross. Choose your favorite format from Kindle, hardcover, and paperback and enjoy this brand new edition of another modern classic. 
Sign Up Now
GET THE VERY BEST OF GEARHUNGRY STRAIGHT TO YOUR INBOX