Last updated:
14 Jan 2021
Fitness Gifts For Men Who Love To Workout In 2021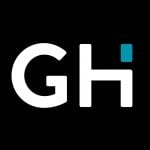 This product guide was written by GearHungry Staff
Published
January 31, 2018
There are those who enjoy fitness; jogging, cycling, maybe a bit of hiking. Then there are the men who make it a core part of their entire lifestyle. Everything from day-long insulted meal and drink bags, down to the perfect earbuds for tunes on-the-go, are right here. Workout assistance products, adjustable weights, heart-rate monitors—the fitness trend is endless, and the gadgets and items that come from it are anything but trendy; they're built to last, and to reflect what a true gentleman looks like when he's in the middle of a workout. Here is the list of 25 best fitness gifts for men so check them out.
The Best Fitness Gifts For Men
Fitbit Charge 2 Heart Rate
See More Reviews

Embarking on a mission to stay fit is one thing. Keeping it is clearly a different matter. This is especially true if you don't have real-time information on your fitness levels, robbing you of the great opportunity to tailor-fit your activities. The Fitbit Charge 2 essentially puts you in charge of everything related to your health and fitness levels including your levels of activities, rest, and sleep. It even keeps track of your heart rate so you'll have an idea of your other health parameters. The Fitbit Charge 2 is indeed welcome news for health and fitness buffs everywhere and an ideal product on our fitness gifts for men list. Make sure you also check our list of fitness trackers for more great items like this.
Hydra Cup – Dual Threat Shaker Bottle
See More Reviews

Bodybuilders consider the Hydra Cup Dual Threat Shaker Bottle as the Swiss Army multitool pocket knife of all protein shakers in the market. Unlike conventional shakers, the Hydra Cup comes with two unique compartments, one to prepare you for the grueling task of bodybuilding and high-intensity muscle workouts and another one to accommodate your drinks that will help repair and rejuvenate damaged muscle tissues. Of course, the versatility of the system means you can also use it for other similar purposes where you need two different kinds of drinks in one nifty package. Fancy a cocktail and chaser combo? Works, too.
Fit & Fresh Meal Prep Insulated Bag
See More Reviews

Portion control is as important as increased physical activity in weight loss, bodybuilding, and general fitness programs. You simply cannot have more calories than you are actually burning; otherwise, your fitness goals will reach a flatline. With the Fit & Fresh Jaxx Fitpak Meal Prep Insulated bag, you get a full system of lunch boxes complete with a shaker cup, empowering you to prepare truly meaningful meals in a go. The FitPak insulated food bag also comes with a reusable ice pack so you get to keep all of your foods and drinks refreshingly cool. There's a vitamin case thrown in, too.
See More Reviews

It's one of the simplest yet most effective ways to stay fit by building one's agility, improving cardiovascular endurance, and providing for overall exercise performance. The Survival and Cross Jump Rope is not your ordinary jump rope you used as a kid. It comes fully integrated with stainless steel ball bearings which effectively eliminates friction and allows the rope to rotate with ease. This guarantees faster rotations making it exceptionally useful for those athletes and even MMA fighters to train in speed and agility. The Survival and Cross Jump Rope won't get tangled, is lightweight, and comes with a fully adjustable length.
See More Reviews

There are those who, despite advances in digital organizing solutions, still prefer doing the traditional method of using notebooks to really plan for their fitness goals. For those individuals, the Fitlosophy Fitbook is an exceptional choice as it comes with 12 sections that correspond to 12 weeks of setting goals complete with weekly planning pages. There are also daily food logs to keep you abreast of what you've been consuming the past few days, augmented by nutrient and vitamin trackers as well as water and sleep monitoring pages. The Fitlosophy is actually a traditional version of modern-day fitness trackers.
Flawless Fitness Hand Grip Strengthener
See More Reviews

Contrary to what some people believe, the Flawless Fitness Hand Exerciser is an important tool for strengthening the muscles of the hands including the fingers. This is crucial not only for athletes who require strong digits but also for individuals who may have health problems in the musculature of their hands such as those suffering from carpal tunnel syndrome, hand injuries, arthritis, and even tendonitis. The Fitness Master comes with an enhanced spring mechanism that guarantees durability and sturdiness with repeated use. The resistance levels can also be adjusted from an easy 22 lbs to a revved-up 70 for optimum hand strength training.
Bose SoundSport Wireless Headphones
See More Reviews

Training requires absolute concentration. Choosing your music to go along with your training regimen can help improve overall performance. Unfortunately, shuffling across a multitude of titles can take your focus off of your training. Good thing the Bose SoundSport Wireless Headphones come fully built with exceptional NFC and Bluetooth connectivity that allows you to connect and shuffle through your music playlist in a jiffy. Like all Bose products, the SoundSport comes with active EQ, ensuring consistently balanced acoustic performance regardless of volume. These workout headphones have Stay Hear+ technology, too, ensuring the earbuds stay in your ear no matter how active you are.
The Helm Core Strength Training System
See More Reviews

The Helm Core Fitness Strength Training System may have a very simple design but it is this unpretentious design philosophy that makes it quite an exceptional tool in carving target muscles of the arms, forearms, shoulders, back, and even chest. The Helm effectively enhances bench dips, pushups, or even planks as you are given three different ways in which to target different muscle groups. For best results, the Helm can be used in conjunction with a Swiss ball or even a bosu, the instability of which can help amplify the resistance that targeted muscle groups will have to work against.
Bowflex SelectTech Adjustable Dumbbells
See More Reviews

The beauty of the Bowflex SelectTech 552 is that it comes as several pairs of fully adjustable dumbbell weights in 2.5-pound increments. This means that you can easily customize your resistance or strength training requirements by simply putting in the target weight through the Bowflex system. And since you are essentially adding weights to an existing platform, you don't have to bother yourself with an unusual number of dumbbells that can otherwise clutter your home gym. Part of the Bowflex appeal is its unique dial system that simplifies the addition or detraction of resistance weights on the dumbbell.
TRX Training – Suspension Kit
See More Reviews

It may look like an oversized elastic band that you mount onto your wall, but the TRX Training Suspension Trainer Basic Kit makes perfect sense for those individuals who would like to have a full-body workout right in the comfort of home. But the real deal on the TRX is that it is so easy to mount that you can virtually take it during travels so you can continue with your resistance training wherever you may find yourself. You can even train even if you're in the middle of the forest, as long as you've got a tree branch to mount the TRX to. A great addition to our fitness gifts for men guide. Love this product? Check out our buying guide to the best resistance bands for our top picks. 
Wahoo TICKR Heart Rate Monitor
See More Reviews

It's one thing to have a smartwatch that doubles as a fitness tracker and it's another thing to have a dedicated device that effectively and accurately monitors your heart rate. The Wahoo TICKR is one such device. Unlike conventional heart rate trackers that base their computations on the radial pulse, the TICKR is strapped across the chest to measure the apical pulse, a more accurate reflection of cardiac functioning. This gives you more accurate readings which translate to more credible training programs that are designed specifically for your needs. The TICKR works with more than 50 fitness trackers in the market.
Perfect Fitness Ab Carver Pro Roller
See More Reviews

There are rollers that are made of flimsy materials and then there is the Perfect Fitness Ab Carver Pro Roller, built of only the highest quality, sturdiest, and most durable materials to make sure you get more than what you pay for. The Ab Carver comes with a carbon steel spring that adds to the layers of resistance of the roller, effectively targeting other groups of muscles that are otherwise neglected by other systems. It comes with ergonomic hand grips that are ingeniously engineered for working out the core muscles as well as the muscles of the arms. It's the roller that guarantees your core workouts.
P90X3 DVD Workout Base Kit
See More Reviews

The Beachbody P90X3 DVD Workout Base Kit is an exciting video-based exercise training program that works to strengthen and improve the agility of muscle tissues. It features 6 resistance training exercises, 3 cross training high-intensity power workouts, and 4 core, balance, and flexibility exercises. The Beachbody P90X3 also comes with 3 cardiovascular endurance workouts designed specifically for individuals who would like to lose weight. The important thing to remember is that the P90X3 offers you a variety of exercises that are designed to improve cardiovascular health, strengthen muscles, enhance agility and flexibility, and ensure optimum balance for overall health and fitness.
Promixx: The Original Vortex Mixer
See More Reviews

Tired of shaking that tumbler of yours every time you need to replenish your protein stores after a long day in the gym? Well, try using the PROMiXX Original Vortex Mixer and you'll be treated to an amazing display of whirlpool-like effect on your protein drink. This battery-powered protein shaker comes with a unique mechanism that creates a mini vortex to make sure all of your protein shake ingredients are adequately mixed into the solution. The powerful motor can churn any stubborn ingredient, eliminating lumps in the process while preserving all the nutrients that your body's tissues require.
Iron Gym Total Upper Body Workout Bar
See More Reviews

Pieces of exercise equipment do not need to be expensive. These do not need to take up too much of your space, either. The Iron Gym Total Upper Body Workout Bar is both an inexpensive and effective tool for helping individuals sculpt their bodies and strengthen their muscles. The workout bar can be easily mounted against your doorway or even used as floor exercise equipment. The Iron Gym features three grip positions that put stress against certain groups of muscles. By increasing the width of the space upon which the arms work, you can easily target even your core muscles.
Everest Gym Bag With Wet Pocket
See More Reviews

The Everest Gym Bag is not just any ordinary gym bag. It comes fully integrated with a highly specialized side pocket that's designed to accommodate soiled, wet, or dirty exercise gear or get up like shoes or even wet or soaked towels. The spacious storage compartment comes with a clamshell opening, allowing for ease of access. And if the main compartment isn't enough, you can always rely on its zippered pouches located upfront. The Everest also comes with a water bottle holder and additional mesh pockets for slipping your other essentials. The Everest is built with padded shoulder straps for ease of carriage.
See More Reviews

Ever wonder why seafarers always wear very brightly colored life vests? Obviously, this is to increase their visibility in open waters. Because the ocean is constantly shifting and the reflection of the sun off the water's surface can make visibility difficult, bringing the New Wave Swim Buoy whenever you head out into the open waters greatly improves your visibility to others in the area. This way, boaters, kayakers, jetskiers, sailors, and other seagoing individuals will instantly know you are in the water. The New Wave is the perfect gift for swimmers, snorkelers, and even triathletes for a much safer time in the water.
Fat Gripz – The Ultimate Arm Builder
See More Reviews

Fat Gripz is the perfect exercise tool for folks who would like to increase the level of resistance of their current exercise workout regimens whether it is lifting the barbell or dumbbell or working on cable attachments. The point is that the Fat Gripz essentially increases the diameter of the handle of common exercise equipment. This increases the work needed by the different muscles of the hand to grip the increased surface. The principle is quite easy to understand. By increasing the stress on the different hand muscles, you are also increasing the work of other muscles attached to the muscle group of the hands.
See More Reviews

Free your hands from having to hold bulky water bottles again with the Hydrosleeve Package. This is a system that's designed to keep athletes, runners, cyclists, and other outdoor sportsmen fully hydrated without the need to use one's hands in holding the water bottle. The Hydrosleeve comes with an anti-slosh bladder, thanks to an ingenious solution of automatically compressing the Hydrosleeve while drinking to eliminate sloshing effects. It only holds 7.5 ounces of fluid, though, so if you're the type of athlete who requires gallons of water, you may need a larger capacity water delivery system for your hydration needs.
Cayman Fitness Water Bottle
See More Reviews

Most water bottles promise you to keep the temperature of your drinks for a longer period of time. Unfortunately, such promises often fall short. The Cayman Fitness Insulated Water Bottle doesn't have any fancy features that will distract you from its primary design philosophy – giving you amazingly cold drinks for up to 24 hours and surprisingly hot beverages for up to 12 hours. This means you can pour your hearty chicken soup and still be able to enjoy its warm goodness a full 12 hours later. Or, you can place your ice-cold beverage and still enjoy its icy cold goodness 24 hours later.
Lock Laces Elastic No-Tie Shoelaces
See More Reviews

Whoever thought that something so simple as a shoelace can mean so much even to world-class professional athletes? It makes sense, actually, since a lose shoelace can significantly affect one's performance. That's why the Lock Laces Elastic No Tie Shoelaces was developed to enable professional and amateur athletes as well as fitness buffs to focus on what they are doing and not on whether their shoelaces have come undone. The Lock Laces are a unique system that effectively replaces existing shoe lace systems. It comes with a variety of features that are specially designed to improve overall comfort fit and performance.
FlexFixx Massage Ball Therapy Set
See More Reviews

Whether you care to admit it or not, exercising can definitely take its toll on the body. Overexertion and muscle fatigue are all real dangers of exercising too much. It is thus, imperative that you have the FlexFixx Massage Ball Therapy Set to help loosen tight muscles and relieve pain and tenderness so you can easily get right back in the game. The FlexFixx resembles that of a stress ball, but it is actually a collection of 3 balls that are designed to manage plantar fasciitis and provide acupressure, deep tissue massage, and reflexology right where you needed it most. Find more great products like this by checking out our foam roller guide.
URPOWER Hydration Running Belt
See More Reviews

Don't ever go running, jogging, hiking, or even biking without the URPOWER Hydration Running Belt conveniently wrapped around your waist. You'll thank the two 6-ounce capacity water bottles that are neatly tucked into Camden's water bottle holder. The belt also comes with a spacious central storage pocket that's large enough to accommodate even large-screen smartphones like the iPhone 6 series and the Galaxy S5 from Samsung. Do take note that the waist strap can only accommodate waistlines up to 53 inches; anything beyond this may require a different system. Nevertheless, the running belt also features elastic straps for added attachment.
Tribe Resistance Band Set
See More Reviews

Resistance bands are some of the most versatile exercise tools you can ever use to strengthen muscles and improve their overall muscle tone. The good thing about Tribe's Resistance Band Set is that you can effectively combine these 5 bands to give you as much as 105 pounds of resistance for the ultimate in strength training. The resistance bands come in different colors so you can easily choose one that corresponds to the level of resistance that you would like to work with. Starting with yellow at 5 pounds, you also get green, red, blue, and black in increasing resistance levels.
Fit Simplify Exercise Bands
See More Reviews

Fit Simplify is a different kind of resistance bands that are inherently designed with a wider band than usual. This helps distribute the resistance or pressure across a greater surface area to minimize unnecessary tissue injury. The width of the bands allows it to be used even by pregnant women who may need to maintain their muscle tone in preparation for childbirth. The bands are dutifully color-coded with black offering the most level of resistance while the green band is intended for newbies as well as other individuals who only require modest amounts of stress on the muscles.
The best!
Gear, gadgets & stuff for men
Straight to your inbox