Best Fitness Gifts for Men in 2022: Expert Advice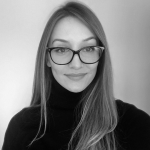 This product guide was written by Jovana Dosenovic
Last Updated
October 14, 2021
Jovana Dosenovic
Jovana is a writer and copy editor living with her lazy calico cat and thousands of (mostly unread) books. She has worked as a copywriter, fact-checker, QA analyst, and librarian, but this has been her favorite gig so far. A bit of a bookworm since she was tiny, she loves nothing more than curling up with a giant cup of coffee or tea and a good book. When not hunched over a keyboard or book, Jovana enjoys going on long walks, short hikes, and occasional camping trips. She also has an unfinished novel she'd like to publish one day. No, really.
GearHungry may earn a small commission from affiliate links in this article.
Learn more
Finding the best fitness gifts for men can be a challenge, but with working out at home becoming the norm for more and more people, stocking up on home fitness gear is a great way to spoil a fitness lover.
Whether your target works out in a garage or spare room, there is an overwhelming amount of fitness tech and gear out there, like space-saving adjustable dumbbells and speed ropes to punching bags, kettlebells, and rowing machines. Even though they've been harder to find lately, there is still a variety of great options on the market.
In addition to tools to help them work out, recovery aids are also excellent gifts for sporty guys. These can be as complex as percussion massagers and e-stim units or as simple as foam rollers and lacrosse balls. Recovery tools are an excellent way to ease sore muscles and speed up recovery between workouts. They go a long way to prevent overuse injuries like tennis elbow, shoulder pain, and tendonitis.
We paired our in-house tester's extensive health and human fitness background with hands-on experimentation and quality research. We scoured the internet and spent countless hours in the gym, on the road, and recovering at home to find the best fitness gifts for men.
We put a mountain of gear through the wringer, from workout equipment and recovery tools to the most comfortable and supportive apparel. Here's what gear stood up to the tests and rose to the top of our list.
The Best Fitness Gifts For Men
Fitness Gifts for Men Buying Guide
Why You Can Trust This Guide
With one or two exceptions, every piece of gear in this guide has been tested by the author or a member of his test team in real-life settings.
The author and head tester for this article has over 20 years of experience in the fitness industry and has tested and reviewed countless pieces of fitness gear. Our testers are gym junkies who have run ultra-distances, broken powerlifting records, and competed in a variety of fitness competitions.
We enjoyed the best gear, suffered through the worst, and came out with the best gifts for fitness lovers on the market.
How We Chose
We tried to find gear that's accessible for a wide range of athletes, from runners to powerlifters, in various price ranges. This list's gear covers different sports and aspects of training, from running to lifting, pre- to post-workout, and meal prep.
We researched hundreds of pieces, tested dozens of pieces, and narrowed the list down to the options below. Whether you're looking for fitness gifts for a personal trainer, a gym addict, or a total beginner, we've got you covered.
How We Tested
We put our gear and our testers through hundreds of hours of workouts, from running to CrossFit to powerlifting and even the occasional plyometrics class.
We tried different pre-workouts to test the energy-spike-to-jitters ratio and how hard the comedowns were, put mile after mile on running shoes, and suffered endless whips while testing jump ropes for double-under efficiency.
We tested recovery gear to evaluate pain relief both immediately after workouts and in the following days.  
Sources:
Strenuous Workouts: Try These 6 Best Recovery Tips - Cleveland Clinic
Sign Up Now
GET THE VERY BEST OF GEARHUNGRY STRAIGHT TO YOUR INBOX