Best Locking Pliers In 2021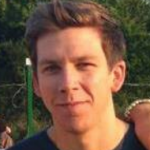 This product guide was written by Jordan Carter
Published
February 20, 2019
Support us! GearHungry may earn a small commission from affiliate links in this article.
Learn more
There's no mystery to locking pliers. They do exactly what their name says they do. They lock onto objects – typically nuts and/or bolts – with a pair of serrated jaws and hold fast while you free up your hands to do other things. The secret is to set the jaws to be slightly smaller than the object you need to grasp and then apply pressure to the handle and let the levers and pivot points create tension and lock them in place. They're great for grabbing stripped nuts and screws and they have saved a million tradesmen and DIYers from a million tight spots on the job and around the house over the years. Below are the best locking pliers for 2019.
The Best Locking Plier
Irwin Tools VISE-GRIP GrooveLock Pliers Set

The Irwin Tools Vice Grip Groove Lock Pliers is a highly improved product that offers flexibility and ease of use to make your work smoother, faster, and more efficient. Its v-jaw design assures a firm grip on all surfaces, whether flat, round, square or hexagonal. It has more grove positions that give the optimal hand location to achieve a better grip on the task at hand. This tool is crafted with a special Metal Injection Molding that guarantees precision and long life. Its non-slip, anti-pinch Pro-Touch, grips enables you to have the extra comfort and reduced exhaustion often associated with prolonged clasp on objects.
The ratcheting action allows these pliers to be more precisely adjusted from the open position all the way to the workpiece by pushing the handle up without pressing the button. The Irwin Vice-Grip pliers come as a set comprising 8 inches and 10-inch Groove Lock locking pliers with each pair having a press and slide button that adjusts the lower jaw very quickly. This mechanism makes the adjustments two times faster than traditional groove joint pliers on the market. With Irwin pliers, there is no need to bring several other tools along with you.
Key Features:
Comprises of highly versatile and multifunctional pieces in the set
Press and slide button that adjusts the lower jaw very quickly
Ratcheting action for more precise adjustment
Flexible to use on nearly all surfaces
Specification:
Brand

Irwin Tools

Model

2078709

Weight

1.4 pounds
Crescent Tools 5 Piece Locking Pliers Set

The Crescent Tools 5 Piece Locking Plier Set is an outstanding value that includes 3 curved jaw standard locking pliers and 2 straight jaw needle nose locking pliers of varying lengths. On the quality scale, most tool experts would place them on par with some of the best known names in the industry, including Irwin.
The hardened jaws of the Crescent locking pliers ensure that once they grab hold of a workpiece they're not going to let go until you flip the release lever. The corrosion resistant nickel plating on all the pieces means that if you leave them out in the rain by mistake you're not going to be greeted with a pile of rust. And the proven design blueprint they work from means there are no unpleasant surprises from experiments gone wrong.
The cushioned release levers are also a nice touch and it's good to see the Allen wrench adjustment slot in the screw head as well. All in all a great set of locking pliers from a dependable American Brand (although rest assured manufacturing for Crescent Tools moved to China some years ago). Our handy guide to the best torque wrenches features more great products like this.
Key Features:
Water and moisture resistant coating for lifetime durability
Integral wire cutter in the long nose that gets into hard to reach areas
Great non-slip locking grip to enhance your performance
Cushion release lever to enhance your comfort and convenience
Specification:
Brand

Crescent Tools

Model

CLP5SETN

Weight

1.5 pounds
WORKPRO Set 4-piece Locking Plier

Sharp with good finishing, the WORKPRO Pliers provide you with a means of accomplishing all the simple and complex tasks that confront you at home and in the workplace on a daily basis with ease. It is especially ideal for undertaking all minor household repairs and flexible for fixing most domestic applications. The 4 piece tool set includes an 8-inch slip joint pliers, 8-inch groove joint pliers, 7-inch locking pliers, and an 8-inch adjustable wrench. It consists of rubber fortified anti-slip grips to give maximum comfort and the hardened locking jaws and cutting edge are specially tooled to get a firm and secure grip.
The jaw width is easily adjustable to provide better grasping and turning whilst the dual metal combination coatings give it its anti-corrosion and long-lasting nature. The focus of WORPRO is to offer value, quality, and dependability that is affordable, and these multifunctional pliers are no exception. All the tools in this set have met and exceeded all ANSI safety and quality requirements and the products in the pack can be used by anyone, from the experienced professional to the unskilled beginner, irrespective of whether your hands are bulky or small.
Key Features:
Designed to be suitable especially for domestic and household fittings
It is the only pliers set of its kind that gives you great value at an affordable price
Exceeds all stringent ANSI specifications
Designed to be used by professionals and unskilled alike
Specification:
Brand

WORKPRO

Model

W001323A

Weight

2.82 pounds
IRWIN VISE-GRIP Original Locking Pliers




The original Vise Grip invented by Bill Petersen almost a century ago was a groundbreaking implement that found immediate application in virtually every trade and home. The idea was to create a way to free up the hands while at the same time holding nuts and bolts firmly. The Vise Grip remains the standard by which all copycat locking pliers are judged today and for good reason. They not only continue to live up to expectations but they never compromise on quality and Irwin Tools (which now owns Petersen Manufacturing) continues to find little ways to improve their bread and butter device.
This Vise Grip 2 piece grip plier set is a good example of all those points. They never fail to obtain a solid grip on even the most elusive object (if the standard Vise Grips won't grab it the needle nose will). They incorporate a small but significant upgrade in the screw mechanism that allows it to be turned via Allen wrench. And, although they're now manufactured in China, they continue to use high-grade heat treated steel alloy that isn't going to snap regardless of how much pressure you bring to bear.
That Allen wrench adjustment slot is particularly helpful when trying to fine tune the grip on a particular workpiece. If you feel you need just a bit more grip after attaching the pliers simply insert an Allen wrench and adjust the fit before going on about your business. No more having to remove the Vise Grip and re-seat it. In addition, if you're having a hard time engaging the release trigger just use the Allen wrench to back the pressure off a bit and the pliers will then pop off easy. Progress!
While the notion of brand loyalty doesn't make a lot of sense when your trusty All-American Vise Grips are now made in China that doesn't diminish the fact they they're still the gold standard of locking pliers. Simply put you'd be foolish to bypass what is a high-quality product just because of where it's manufactured. They still rock the tool box world so pick up a set and get busy. 
Key Features:
Perfect for all types of clamping and gripping tasks
Includes 1 standard 7" and 1 needle nose 6" plier
Easy, reliable trigger release
Hardened steel teeth won't let go
Fashioned from high-quality heat-treated steel alloy
Irwin Tools limited lifetime guarantee
Specification:
Brand

Irwin Tools

Model

36

Weight

5.4 ounces
WORKPRO 3-piece Locking Pliers Set



Workpro has assembled a small but extremely useful 3 piece locking plier set that will satisfy everyone from veteran tradesmen to weekend DIY warriors. The set includes two curved jawed pliers, a 7 inch and the another 10 inches, as well as a 6.5 inch set of locking needle nose pliers for detail work. They also have something a lot of Vise Grip fans have been requesting for years, namely anti-slip handles. This is a small but significant touch that makes working with this type of tool easier and less impactful on your hands.
The pliers themselves are crafted from heat-treated, drop forged steel alloy and possess a high degree of corrosion resistance. The teeth are strengthened to provide a stronger grip regardless of the surface and build quality and usability, in general, are very good to excellent throughout. Those delightful ergonomically shaped handles are a real treat for anyone who has spent years grasping the cold clammy steel of the original locking pliers. Finally, the locking mechanism is reliable and the release mechanism dependable, if on occasion a bit temperamental.
If you're looking for a way to add significant value and functionality to your toolset without having to mortgage the house to do so, the Workpro 3-Piece grip plier set is a great place to start. Make sure you also check our guide to the best screwdriver sets.
Key Features:
Set includes both straight and curved jaw pliers.
Fashioned from drop forged steel alloy.
Highly corrosion resistant.
Easily lock on to any object.
Anti-slip handles provide comfort and control.
Outstanding price point.
Specification:
Brand

WORKPRO

Model

W001308A

Weight

1.87 pounds
Kobalt 3-Piece Locking Plier Set

Kobalt 3-piece locking pliers set is a minimalist set of 3 locking pliers that includes a 6.5 inch set of straight jawed needle nose pliers, a 7 inch set of curved jawed standard locking pliers, and a 10-inch curved jaw standard design locking plier. They're fashioned from high-quality drop forged chrome vanadium steel alloy – renowned for its resistance to oxidation, corrosion, and abrasion – and feature precision machined jaws, molded ergonomic anti-slip handles, and simple but effective locking and release mechanisms.
Kobalt doesn't reinvent the wheel here. What they do is take a tried and true form and add a few touches to it to make it their own. And for the most part they succeed. Kobalt was begun by Lowe's and intended to be that company's house brand. It was hoped Kobalt would rival the Craftsman brand owned by Sears. And while they never quite realized their lofty ambition (at least in the public consciousness) the brand will likely live on long after Sears shuts down and Craftsman (now made by Stanley) slowly fades into the sunset.
These are essentially good quality, reliable locking pliers that touch all the standard locking plier bases and should stand up reasonably well. Given the very attractive price and Kobalt's limited lifetime warranty they're a safe bet for the budget conscious tradesman or DIYer. Find more great products like this by checking out our guide to the best hammers.
Key Features:
Reliable locking mechanism.
Curved jaw and needle nose locking pliers.
Anti slip ergonomic hand grips.
Chrome vanadium jaws don't let go.
Ideal for pros or do-it-yourselfers.
Kobalt limited lifetime warranty.
Specification:
Brand

Kobalt

Model

0464613

Weight

2.6 pounds
MAXPOWER 15 Piece Locking Pliers Set

The final item on our list of best locking pliers is this exhaustive Maxpower locking pliers set. Maxpower is the largest tool manufacturer in China. And that's saying something, considering virtually all the hand tools made today are produced in that country. This grip plier set is like a guided tour through the company's locking tool product line and includes everything from the standard straight jaw 10 inch locking plier to their 11 inch locking C-clamps and everything in between.
While the build quality is not quite up to Irwin standards it's pretty close with just a wiggle or a waggle here and there to give away where corners have been cut. But for the most part, this 15 pieces locking plier set is a great deal that will be a valuable addition to the workshop of any furniture maker, welder, or HVAC company. This also makes a perfect DIY gift for your loved ones.
Key Features:
A full range of curved jaw, straight jaw and needle nose locking pliers.
Pinch off, metal sheet, U Shape and 90 degree offset pliers included.
Ideal for HVAC technicians, welders, wood workers and more.
Includes rugged nylon storage sack.
Limited lifetime warranty against defects.
Specification:
Brand

MAXPOWER

Weight

15.85 pounds
Locking Pliers Buying Guide And FAQ
About Locking Pliers
When they first came on the market locking pliers were a revelation. Today, we take their many benefits somewhat for granted. They allowed you to effortless clamp down on a workpiece and transfer the energy you used to waste squeezing the grip into energy you could use turning. In other cases they allow you to essentially bring a vice with you wherever you go, enabling you to hold items even in out of the way places firmly while you work on them. Widely known by the proprietary name "Vise Grips" they are a hand tool like no other.
Locking pliers perform their magic by way of a double lever system. When you first approach an object to be worked you close the pliers onto it like you would any standard set of pliers. But that's where the similarities end. Once in place on the object to be worked you adjust the jaw opening by turning the screw-drive that runs through the handle. Once the screw and the grip agree you apply a bit more pressure and lock the pliers in place.
At this point you are free to redirect all your energy to other aspects of the job because you no longer need to apply pressure to hold the pliers closed on the work item. When it's time to release the locking pliers this is done by gently squeezing a lever built into the handle. Just make sure to be holding the pliers when you hit the release handle or they'll fall to the ground.
While Vise Grips are the property of Irwin Tools there are many other types of locking pliers on the market today produced by a range of companies large and small. Most are similar in concept to the original locking pliers but vary in things like length, jaw shape, clamp configurations and handle characteristics. Because they typically have serrated jaws you should be careful how and on what items you use locking pliers. Since the intensity of the grip combined with the teeth may damage the item.

Features To Look For In Locking Pliers
There are a number of features you should look for in locking pliers including:
Size - The size of the locking pliers you need for a job will be determined in part by the logistics of the job (is the item to be clamped in a tight, out of the way place or in an open shop) and by the amount of leverage that's needed to get the job done. All other things being equal if the job requires intense leveraging you'll want to use longer handles. If it's a matter of precision work smaller, needle nose jaws and shorter handles are usually called for.
Material - While the market is flooded these days with locking pliers from all over the world many tend to be made of cheaper materials that will snap, bend or otherwise fail when under heavy pressure. So do your homework and check on the type of steel used in making the locking pliers you have your eye on.
Ease of use - Not all locking pliers are created equal either from a material or performance perspective. Some grab objects with ease and can be released just as easily, time after time. Others however, have a clumsier locking mechanism that may be a chore to unlock. Another consideration is the handle. Does it provide adequate leverage? Is it comfortable? Is it padded?
Warranty - Some brands offer extensive warranties while others offer none and try to sidestep the issue by blinding you with a blizzard of upbeat, positive marketing. Always look to see what kind of warranty a company offers. It could be the difference between money well spent and money wasted.
Locking pliers are an essential item in any modern tool box. They earn their keep every day on a thousand different types of work. One could say they're the duct tape of hand tools. Whether you are a journeyman carpenter, electrician or machinist or whether you just like tinkering around the house your tinkering will be much more effective and productive if you have a pair of good locking pliers at your beck and call.

Other Types Of Pliers
There are a lot different types of pliers on the market today, many of which you'd be wise to have in your tool bag to augment your locking pliers and maximize your options.
Electrician's Pliers - Sometimes called engineer's pliers or lineman's pliers this variety of plier typically features an insulated handle to protect against electrical shocks. Today's electrician's pliers can trace their DNA to a 19th-century tool called bell pliers that were designed to help bell hangers manipulate the wires used to hang bells.
Channel Lock Pliers - Also known as water pump pliers these are designed primarily to help plumbers get a grip on pipes. The jaws of the channel lock pliers are angled along the long axis and can be adjusted in a series of steps in order to more effectively grab pipes that occupy tight spaces.
Slip Joint Pliers - Slip joint pliers are the simplest type of adjustable pliers. As the name implies the joint has the ability to slip a single notch either to enlarge the mouth or to shrink it. Whichever the task calls for. Slip joint pliers are what most people think of when they think of pliers and are used by countless tradesmen and do-it-yourselfers every day to crimp sheet metal, remove nails, fix bicycles and tighten or loosen nuts.
Needle Nose Pliers - The needle nose plier is a variation on electrician's pliers. They feature a tapered jaw, or nose, and insulated handles to protect from shocks. Needle nose pliers are used for precision work such as manipulating wire in tight spaces. In truth though, people put them to use in myriad non-electrical capacities. Most notably they are a staple of the jewelry maker's toolkit.
The Bottom Line
The best locking pliers are like having an extra pair of hands to help out on the job. They free you from the mundane task of having to constantly hold the pliers and let you reallocate your energy to other aspects of the work at hand.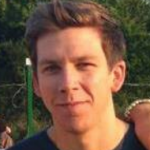 Jordan Carter is Gear Hungry's resident Editor-in-Chief with a genuine love and passion for all things tech. Jordan works diligently to ensure only the best products ever make it onto the platform and are showcased in Gear Hungry's carefully curated, tested and expertly researched, informative buying guides.