Eyeskey Multifunction Military Sighting Compass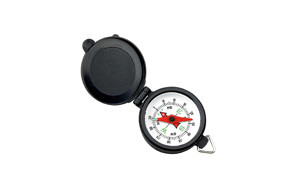 Coleman Pocket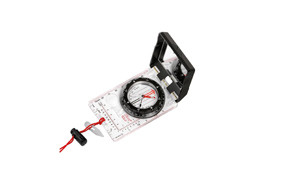 Silva Ranger 515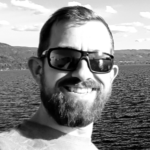 Most people don't give much thought to getting lost these days, mostly because they can simply punch up their GPS powered location at any time on their smart phone. Others take portable GPS devices into the wild with them when they go hunting or backpacking. But while the GPS system is great, being able to access it is still dependent upon one thing: battery power. What happens if you find yourself lost and the battery on your GPS device dies? If that was your only way to discern your location you're going to find yourself in a very tight spot. If, however, you have a hiking compass in your survival backpack you have a time tested way to devise an exit route.
Below we're going to take a look at the 9 entries on our list of Best Compass. These are all affordable, easy to use devices that could wind up saving your skin some day when the chips are down.
The Best Compass
Compasses Buyers Guide
The compass has been around for centuries but few modern humans actually know how to use one. With that fact in mind here are a few basics you'll want to consider when buying a compass.
Types Of Compasses
Although for this "Best of" list we're focusing on magnetic compasses there are actually quite a few different types of compass out there and all do a good to excellent job of providing pertinent navigational information. Here are some of the other types of compass:

Gyro Compass
The gyro compass uses the law of conservation of angular momentum as well as the spinning of the earth to find true north.
Astrocompass
This type of compass focuses on finding true north rather than magnetic north. To do so it uses time, date, longitude and latitude.
GPS compass
Fast becoming the standard the GPS compass uses a collection of satellites circling the earth in geosynchronous orbit to arrive at your position.
Solid state compass
This type of compass utilizes magnetic sensors to discover north.
Elements Of The Compass
Here are the important component parts of a magnetic compass.
The Scales - The scales on a compass help you determine distances. Use them in concert with a map to figure out how far you have to go. Make sure your map is compatible with whatever scale or scales your compass uses.
The Magnetic Needle - The needle is a strip of metal that pivots in the middle and points toward magnetic north at all times. Sometimes the north facing tip is painted red.
Direction of Travel Indicator - This arrow is marked on the base plate and guides the direction in which you're headed.
Orientation Arrow - This fixed arrow is typically on the bottom of the housing and rotates with it. Use it to align the plate with the Magnetic Needle.
Declination Scale - The declination is the difference between magnetic and true north. It's not always essential that you factor for this but it can make your route planning more accurate.
Orienting Lines - These North/South/East/West lines line up with the grid on your map to allow you to bring both map and compass into agreement.
The Dial - The dial rotates in small increments and allows you to align the orientation arrow, direction of travel indicator, orienting lines and declination scale.
Bearing marker - This provides you with your bearing relative to either magnetic or true north or both.
Housing - The housing is that which envelopes the basic walking compass and also holds the liquid filled chamber that contains the Magnetic Needle. It can be made of anything from aluminum to plastic.
Base plate - The base plate is used to place the compass on the map and orient the two items to each other. Not all magnetic compasses have a base plate.

Conclusion
The compass is old world tech that survives in the new world due to its unquestioned utility and practicality. Having a top rated compass as part of your survival kit is essential for anyone venturing into the wild for any length of time.
We hope you found this information on the best compass models useful and that it helps inform your decision when it comes time for you to purchase a good quality compass. Make sure to bookmark us and check back regularly for more informative product reviews from Gearhungry.com.