Best Hygrometers In 2021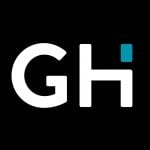 This product guide was written by GearHungry Staff
Published
September 19, 2019
Support us! GearHungry may earn a small commission from affiliate links in this article.
Learn more
Maintaining the incorrect level of humidity in your home, workspace or any enclosed space can have a direct impact on your health, damage your possessions and interfere with storage conditions. As always, prevention is better than a solution, so monitoring the humidity levels around you is advisable. Thankfully, the best hygrometers on the market today won't set you back too much so you can do so without spending a bomb. The easiest way to measure relative humidity within a confined space is with a digital hydrometer. So, we're taking a look at all the best options available today so that you can get the most out of your hard-earned dollar.
The Best Hygrometer
Hygrometer Buying Guide & FAQ
Just in case you weren't already aware, there is a vast and varied range of hygrometers on the market right now. To keep it simple, you get what you pay for. If you're simply looking for a basic humidity and temperature reader, you can pick something up for less than $20 whereas if you'd like something a little more high-tech that can report and collate data over time, you'll be looking to spend significantly more. When it comes to choosing the right product for you, it goes beyond budget and purpose, which is why we'll run through all of the features.

Features To Look For In Hygrometers
Application - First and foremost, shopping and deciding on the best hygrometer for you largely depends on where you want to use the device. It's worth considering If you'll be using it for home use, for your cigars, to your greenhouse or for any other purpose. Once you've made this decision, it makes finding the best one for you needs a lot easier.
Accuracy - Again, depending on what you plan on using your hygrometer for, the accuracy level needed can vary for each individual. If you need something that will be extremely precise, you'll need to spend significantly more. However, if a standard, expensive tool with suffice, you can spend less. When you're shopping around, look out for the +/-% rating. This refers to the margin of error that the sensor offers so you can gauge how accurate it will be.
Power Source and Battery Life - Although it's not the be-all and end-all, it's worth considering the power source of your hygrometer. If it's wireless, take note of the battery life and the type of batteries you'll need so you can make a cost-effective decision.
Remote Monitoring and Alerts - The best hygrometers on the market will offer users remote monitoring and alerts. Simply put, this means you are able to monitor your device remotely using an app as well as setting up text or email alerts. Of course, you'll be paying a lot more for these kinds of features, but if you're serious about protecting your health and possessions, that extra cost for 24/7 functionality and remote monitoring is worth it.
Additional Sensor Support - If you're planning on monitoring the conditions in more that one location simultaneously, you'll want to invest in a hygrometer that can connect to multiple sensors. Some sensors we featured can support up to eight sensors. So, before you make your selection, be sure to consider the spaces you want to monitor. Remember that many devices offer a limited range so for vast areas, you may need more than one sensor.
User Interface - The user interface is an important consideration when it comes to how quickly you can get a reading. Consider whether or not the display is easy to read and whether the interface is easy enough to use, navigate and understand quickly. Some devices with multiple features are a little more complicated to get used to so opting for something that is simple to understand is sure to make life easier.
Data Logging - Although most users won't be too concerned with data logging, if you're planning on storing and accessing historical data over time, you'll need to choose a device with data logging capabilities. The most basic models offer not data storage options at all, whereas some will provide 24 hours. On the other end of the scale, you can find devices that can log unlimited data.

Hygrometer FAQ
Q: What is hygrometer?
A: Simply put, a hygrometer, sometimes referred to as a humidity gauge or meter is a device that measures the airs humidity levels. There are multiple types of hygrometers on the market today, including electric and digital options. Typically, hygrometers are used in industrial premises, greenhouses or within households. They are also used to measuring humidity in confined spaces and protecting personal possessions such as cigars and wine cellars.
Q: How to calibrate a hygrometer?
A: Although most hygrometers on the market come pre-calibrated, it's advisable to program yours manually to get the most accurate readings. It may sound quite complicated. However, it doesn't have to be. The best hygrometers on the market will come complete with set up instructions that will allow you to calibrate it within a matter of minutes or you can go on YouTube to watch an instructional video for your chosen model. Failing that, you can purchase a hygrometer calibration kit that will ensure you get it right the first time.
Q: How to adjust the humidity level in your home?
A: If you've purchased and set up your hygrometer only to find that the humidity levels in your home are not suitable, fear not. There a plenty of things you can do that will adjust the humidity levels to create a safe environment for both you and your possessions. Firstly, once you've determined whether humidity is high or low, you can invest in a humidifier or dehumidifier to control the levels with ease.
Beyond that, if low humidity is a problem, you can try growing leafy plants in your home. During the warmer months you can open your windows as one of the quickest ways to regulate humidity levels or if you're lucky enough to have air condition, fire that up!
Know that you know everything and anything about finding the right hygrometer for you, you can go ahead and bag yourself a bargain when you choose one of our top picks on the market right now!