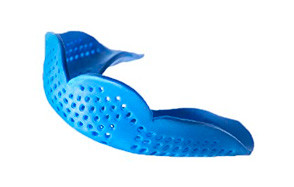 SISU Mouth Guards Aero 1.6mm Custom Fit Mouthguard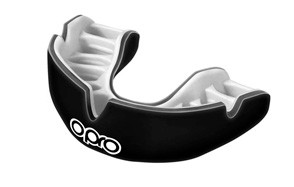 OPRO Power-Fit Mouthguard Adult Handmade Gum Shield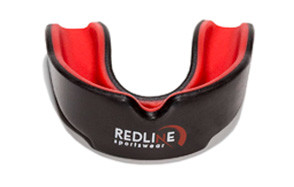 Redline Sportswear Custom Fit Mouthguard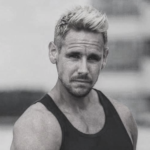 If you like the way your teeth look, and you do contact sports, then you need a mouthguard. It's amazing how many people take this essential piece of protection for granted. It's common for people to lose teeth when they're playing football, ice hockey, lacrosse, and other contact sports.
Losing your teeth can be a pretty unpleasant business. Normal, everyday things like eating, drinking, smiling, and talking can become difficult and embarrassing. Getting them fixed isn't cheap either. So, make sure your teeth are protected with a high-quality mouthguard. We've done the research and found the 10 best mouthguards.
The Best Mouthguard
Mouthguard Buying Guide & FAQs
If you still have some questions about mouthguards, keep reading on for more information. This buying guide will provide you with the answers to any mouthguard-related queries you may still have.
How We Chose Our Selection of Mouthguards
Brand – Like with all sports equipment, there are trusted brands. Certain brands like Under Armour are well known in the world of contact sports, so we know that their mouthguards are good quality. We check the background of all the brands included, to make sure they know what they're doing.
Quality – When it comes to protecting your body in contact sports, quality is everything. You need to know that your protection is going to do its job, otherwise, there is no point in using it. These products are all high-quality mouthguards that will protect your teeth in a collision.
Reviews – We look at two types of reviews when we're choosing the best products. First, we look at customer reviews on retail sites like Amazon. This is an excellent way of finding out how customers are responding to the product and, therefore, how you will too. Then, we scour the internet for professional reviews of the products. This provides expert opinions and allows us to pick up on any details we might have missed.
Price – We understand that people have different budgets when it comes to sports protection. So, we have tried to include a range of differently priced mouthguards, without compromising on the quality of the protection.

Features To Look For In Mouthguards
Protection – Protection is the most important feature in a mouthguard. The sole purpose of a mouthguard it to protect your teeth from collisions during contact sports. They work by using a gel-like material to cushion the blow of an impact on your teeth. There are different technologies and thicknesses, which provide different levels of protection.
Comfort – It's important to find a teeth guard that fits comfortably in your mouth. Otherwise, you won't want to wear it and could put yourself at risk of injury. Some people find wearing a mouthguard easier than others, but it's really about finding the right one. There are options – like boil & bite and custom mouthguards – that fit your teeth and provide a more comfortable fit.
Sport – If you are buying your mouthguard to protect yourself in a contact sport, you will probably be able to buy one that is specific to your sport. They will have different features that protect against the potential impacts in that sport. Rugby mouth guards will be different to boxing mouth guards because then type of impact is different.
Braces – If you're an athlete with a brace, you will need a different type of mouthguards. Brace mouthguards will offer extra room to fit your braces into, whilst still protecting your teeth. These can also be called top and bottom mouth guards.
Style – There are a few different styles of mouthguard that offer different levels of protection and comfort. These include over the counter, boil & bite, and custom-made. We will go into more detail about these below.
Case – You can't just chuck your mouthguard to the bottom of your sports bag with all your other equipment. Because it goes in your mouth, you need to think about hygiene. That means washing it thoroughly after every use and placing it into a protective case.
Types of Mouthguard
Over the Counter – These can be bought at any decent sporting goods store or department store. They are the cheapest way of protecting your teeth, but often don't fit properly. This can make breathing difficult and also makes them hard to keep in your mouth, which can compromise the protection. They aren't recommended by dentists.
Boil & Bite – This is the next step up. Boil & bite mouthguards can also be bought from many sporting goods stores. When you take them out the packaging, you place them in boiling water and when they've cooled down, you put them in your mouth. When you bite down, the mouthguard forms to fit your teeth. They provide a higher level of protection than over the counter dental guards.
Custom Made – Custom-fitted mouth protectors are the highest level of protection you can get. They are more expensive and require a visit to a professional to make a mold of your teeth. This is the best way of getting the mouthguard to fit, but because of the price, they are normally only worn by professional athletes.

Sport Specific Mouthguards
Football – Football is a high contact sport, so you will need a thick football mouthpiece that offers a high-level of protection. The most common injuries are caused by other players limbs hitting your mouth.
Basketball – Basketball isn't a serious contact sport, but you still need a basketball mouth guard that offers lots of protection. Because it is played on a hard surface, you can fall and hit your teeth on the floor.
Hockey – Hockey is one of the heaviest contact sports there is. Not only is there a risk of injury from contact with other players, but there is also the added risk of getting hit with the puck. That's why you need a serious teeth protector.
Boxing & MMA – In full contact sports, like boxing and MMA, the idea is to hit your opponent. So, you need the heaviest duty mouthguard you can get your hands on.
Custom Fit Mouth Guards vs Boil & Bite Mouth Guards
The debate around mouthguards has been going on for years. It is often fuelled by mouthguard companies who want to sell their specific type of mouthguards, by claiming that others won't protect your mouth. But it's quite simple really. Boil & Bite mouthguards will protect your teeth against impact and can be bought for a reasonable price. Custom fit mouthguards will offer a higher level of protection but will cost you considerably more.
Mouthguard FAQs
Q: What Is A Mouthguard?
A: A mouthguard is a piece of protective equipment that you wear in your mouth to protect against injuries. They can protect your teeth, lips, gums, and arches. They are used in many different sports and prevent thousands of injuries each year. They can also be used to prevent teeth grinding and help with sleep apnea.
Q: Which Sports Require The Use Of Mouthguard?
A: Mouth protectors are used in many contact sports. The American Dental Association recommends that they are worn in the following sports: acrobats, basketball, boxing, field hockey, football, gymnastics, handball, ice hockey, lacrosse, martial arts, racquetball, roller hockey, rugby, shot putting, skateboarding, skiing, skydiving, soccer, squash, surfing.

Q: What Is A Flavored Mouthguard?
A: It's basically the same as a normal mouthguard but it has a flavor when you bite down on it. This can improve comfort and breathability.
Q: How Often Should I Change A Mouthguard?
A: It depends on how much you wear it and how well you look after it. If you notice any cracks or tears in the teeth mouth guard, then you should replace it. Equally, if the mouthguard is deformed and doesn't fit in your mouth properly, you need a new one.
Q: How Do I Clean My Mouthguard?
A: Wash it with warm water as soon as you take it out of your mouth. Then, rub it gently with a soft toothbrush and rinse it again. Then, when it has dried, place it back in its case.