Best Mouthguards in 2021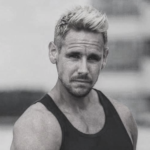 This product guide was written by Ben Coleman
Published
November 3, 2018
Support us! GearHungry may earn a small commission from affiliate links in this article.
Learn more
If you like the way your teeth look, and you do contact sports, then you need a mouthguard. It's amazing how many people take this essential piece of protection for granted. It's common for people to lose teeth when they're playing football, ice hockey, lacrosse, and other contact sports.
Losing your teeth can be a pretty unpleasant business. Normal, everyday things like eating, drinking, smiling, and talking can become difficult and embarrassing. Getting them fixed isn't cheap either. So, make sure your teeth are protected with a high-quality mouthguard. We've done the research and found the 10 best mouthguards.
The Best Mouthguard
SISU Mouth Guards Aero 1.6mm Custom Fit Sports Mouthguard for Youth/Adults

The SISU Mouth Guards Aero 1.6mm is our best choice product in this buying guide. That's because it does everything a mouthguard should do for a reasonable price. It's a youth mouth guard that can be used for adults, because of its versatile fit. It's 50% thinner than most sports mouth guards but still offers the same level of protection. Because it's so thin, it is easy to wear and doesn't affect your talking, breathing, or drinking ability as much as thicker mouthguards. This is the best mouth guard for use in many sports. It's recommended by dentists and has a one-year limited dental protection of $35,000, which shows that they have faith in the protection it provides. Be sure to also check out our list of the best football helmets for more great items like this.
Key Features:
Measures at 1.6mm thick
Made with a non-compressible and perforated material
Can be worn with braces
Moldable and customizable fit
Specification:
Brand

SISU

Model

S16-EB-1

Weight

0.3 ounces
Shock Doctor Gel Max Mouth Guard Sports

This is the second mouthguard from Shock Doctor. This one's designed for athletes without braces and is suitable for all contact and combat sports – it would make the perfect boxing, lacrosse, or football mouth guard. It has a gel-fit liner that molds to the shape of your teeth when you bite down. Plus, it has a super-strong Exoskeletal Shock Frame that distributes the shock of an impact around your mouth. Unlike most mouthguards, it has a detachable helmet strap that gives you extra support if you need to wear a helmet. It comes with a $10,000 dental warranty and is suitable for all ages. And, it comes in a huge variety of colors, so you can match it to your sportswear.
Key Features:
Can be worn strapped or strapless
Customizable fitting
Comes with breathing channels
Features three layers of protection
Specification:
Brand

Shock Doctor

Model

63X3

Weight

1.6 ounces
Venum Challenger Mouthguard




Venum is well known in the world of combat sports. Their mouthguards are all high-quality and used by amateur and professional fighters around the world. The challenger mouthguard has a high-density rubber frame that distributes the shock and protects the top of your teeth better than most mouthguards. It's not the most flexible mouthguard because you can't remold it, but other than that it has a lot of great features. It comes with a carrying case, it's super resilient and makes breathing easy during a fight. It's designed specifically for combat sports – like boxing, MMA, and martial arts – but could be used for other sports.
Key Features:
Features shock dispersing rubber frame
Comes with its own protective case
Customizable to fit your mouth
Includes breathing channel
Specification:
Brand

Venum

Model

618

Weight

3.4 ounces
Shock Doctor Max Airflow Lip Guard

The Shock Doctor Max Airflow Lip Guard is a mouth guard that is all about helping you perform your best through the power of breathability. This mouth guard provides you with 10 percent more airflow than the average mouthguard, meaning that you can run and jump without having to worry about getting out of breath. It comes in 21 different hot prints that scream modern and cool, with colors like red, royal blue and a skull bones graphic mouthguard. And with the Shock Doctor lip guard, you also enjoy the added benefit of a customizable fit.
This guard can easily be suited to your mouth for the ultimate level of comfort and protection and also features a quick-release tether that is used to take out the guard. It can be worn strapped or strapless, depending on your preference and is suitable for athletes from the ages of 6 years and above, works with braces, and is free from latex, BPA and phthalate.
Key Features:
Provides 10% more airflow than regular mouthguards
Comes in different colors and prints
Can be worn with braces
Instant customizable fit design
Specification:
Brand

Shock Doctor

Model

35019921703

Weight

1.6 ounces
Shock Doctor Double Braces Mouth Guard




The Shock Doctor Double Braces Mouth Guard is designed specifically for athletes with braces. It's still an athletic mouth guard, but it has extra room to fit braces in and still protect your teeth from the impact. It has an ortho-channel that improves breathing during sports and is made from medical grade silicone. Plus, it has Shock Doctor's Insta-Fit technology, which means that it automatically molds to your teeth. It also adapts to changes in your teeth as the braces work to move their position. It comes in a variety of colors and two sizes to fit both youths and adults. Our handy guide to the best soccer cleats features more great products like this.
Key Features:
Made for athletes with braces
Ortho-channel for breathing
Insta-fit technology
For youths and adults
Specification:
Brand

Shock Doctor

Model

4301A

Weight

8 ounces
Redline Sportswear Custom Fit Mouthguard w/Vented Case




Choosing the right mouthguard can be a complicated process. Every mouthguard has different features and benefits, but what if you want a mouthguard that will work for lots of different sports. The Redline Sportswear Custom Fit Mouthguard is designed to be completely versatile. It has dual layer technology that will protect teeth, gums, and lips against impact in any sport. Plus, it uses boil and bite technology to make it fit perfectly to your mouth. It can be used for any contact sport, from lacrosse to boxing, and is only $14.99 – which is why we've chosen it as our best value product on this list.
Key Features:
For all contact sports
Dual layer technology
Boil & bite fitting
Hygienic carrying case
Sparkling White Smiles Professional Sport Mouth Guards- 2 Pack

If you are looking for a cheap option to protect your teeth, then you should consider this Sparkling White Smiles mouth guard. At only $11.99 for a pack of two, it's one of the cheapest options out there. You still get a decent level of protection, but it's not suitable for combat sports like MMA and boxing. However, if you are buying it for a low contact sport, it should be fine. It uses boil & bite technology to fit your mouth and is free from BPA and latex. We wouldn't recommend this mouthguard for use in serious contact sports, but if you're looking for a decent quality budget option then it's a good choice. Be sure to always keep this handy in your soccer backpack.
Key Features:
Pack of 2
Suitable for low-contact sports
Boil & bite technology
Free from BPA and latex
Specification:
Brand

Sparkling White Smiles

Weight

1.6 ounces
OPRO Power-Fit Mouthguard | Adult Handmade Gum Shield

If you have a little more money to spend on your mouth protection, then you should consider the OPRO Power-Fit Mouthguard. The reason it costs more than other mouthguards is the level of protection and hygiene it offers. Inside the mouthguard is a Power Cage, which helps mold the gum shield to the inside of your mouth. This provides an added level of protection. Plus, it uses a Biomaster Antimicrobial layer that protects against 99.9% of bacterial growth. It's our premium pick for this buying guide. 
Key Features:
Power Cage technology
Protects against 99.9% of bacteria
Used by UFC and other sporting organizations
18-month $20,000 dental warranty
Impact Custom Professional MMA/Boxing/Muay Thai Mouthguard

The Impact Custom Professional Mouthguard is designed specifically for use in combat sports. With 6-7mm of thickness, it can absorb heavy impacts better than other, thinner mouthguards. Plus, it's designed to make breathing and communicating easily during a fight, something that is essential in combat sports. The fitting process is slightly different to normal boil & bite mouthguards. They send you a kit, which you use to create an impression of your mouth. Then, you send it back to them and they create a custom mouthguard to fit perfectly.
Key Features:
For combat sports
6-7mm thickness
Easy breathing and talking
100% perfect fit guaranteed
Specification:
Brand

Impact Custom Mouthguard

Weight

5.6 ounces
Under Armour Mouthwear – ArmourFit Mouthguard

The Under Armour – ArmourFit Mouthguard is another budget option for use in all contact sports. It can be fitted by boiling it or microwaving it and can even be refitted if it gets out of shape. You're not going to get the same level of fitting that more expensive mouthguards offer, but it should still stay in your mouth. It meets NFHS rules and is provided with a $32,000 dental warranty. It comes in two colors (white and green) and is suitable for ages of 11+.
Key Features:
Fitted and strapless
Boil or microwave to fit
$32,000 dental warranty
Ages 11+
Specification:
Brand

Under Armour

Model

R-1-1309-Y-P

Weight

3.04 ounces
Battle Fang-Edition Mouth Guard (2-Pack)

The Battle Fang-Edition Mouth Guard stands out because of its awesome design. It's made to look like sharp fangs, which should give your opponents something to think about. They're pretty cheap when you consider that you get two for around $17. Plus, they can be boiled and remolded multiple times. They also have a handy removable strap to attach them to your football helmet.
Key Features:
Fang-like design
Re-mold multiple times
Removable helmet strap
Work with braces
Specification:
Brand

Battle

Model

8702ABlack/WhtBattleFang

Weight

2.1 ounces
Mouthguard Buying Guide & FAQs
If you still have some questions about mouthguards, keep reading on for more information. This buying guide will provide you with the answers to any mouthguard-related queries you may still have.
How We Chose Our Selection of Mouthguards
Brand – Like with all sports equipment, there are trusted brands. Certain brands like Under Armour are well known in the world of contact sports, so we know that their mouthguards are good quality. We check the background of all the brands included, to make sure they know what they're doing.
Quality – When it comes to protecting your body in contact sports, quality is everything. You need to know that your protection is going to do its job, otherwise, there is no point in using it. These products are all high-quality mouthguards that will protect your teeth in a collision.
Reviews – We look at two types of reviews when we're choosing the best products. First, we look at customer reviews on retail sites like Amazon. This is an excellent way of finding out how customers are responding to the product and, therefore, how you will too. Then, we scour the internet for professional reviews of the products. This provides expert opinions and allows us to pick up on any details we might have missed.
Price – We understand that people have different budgets when it comes to sports protection. So, we have tried to include a range of differently priced mouthguards, without compromising on the quality of the protection.

Features To Look For In Mouthguards
Protection – Protection is the most important feature in a mouthguard. The sole purpose of a mouthguard it to protect your teeth from collisions during contact sports. They work by using a gel-like material to cushion the blow of an impact on your teeth. There are different technologies and thicknesses, which provide different levels of protection.
Comfort – It's important to find a teeth guard that fits comfortably in your mouth. Otherwise, you won't want to wear it and could put yourself at risk of injury. Some people find wearing a mouthguard easier than others, but it's really about finding the right one. There are options – like boil & bite and custom mouthguards – that fit your teeth and provide a more comfortable fit.
Sport – If you are buying your mouthguard to protect yourself in a contact sport, you will probably be able to buy one that is specific to your sport. They will have different features that protect against the potential impacts in that sport. Rugby mouth guards will be different to boxing mouth guards because then type of impact is different.
Braces – If you're an athlete with a brace, you will need a different type of mouthguards. Brace mouthguards will offer extra room to fit your braces into, whilst still protecting your teeth. These can also be called top and bottom mouth guards.
Style – There are a few different styles of mouthguard that offer different levels of protection and comfort. These include over the counter, boil & bite, and custom-made. We will go into more detail about these below.
Case – You can't just chuck your mouthguard to the bottom of your sports bag with all your other equipment. Because it goes in your mouth, you need to think about hygiene. That means washing it thoroughly after every use and placing it into a protective case.
Types of Mouthguard
Over the Counter – These can be bought at any decent sporting goods store or department store. They are the cheapest way of protecting your teeth, but often don't fit properly. This can make breathing difficult and also makes them hard to keep in your mouth, which can compromise the protection. They aren't recommended by dentists.
Boil & Bite – This is the next step up. Boil & bite mouthguards can also be bought from many sporting goods stores. When you take them out the packaging, you place them in boiling water and when they've cooled down, you put them in your mouth. When you bite down, the mouthguard forms to fit your teeth. They provide a higher level of protection than over the counter dental guards.
Custom Made – Custom-fitted mouth protectors are the highest level of protection you can get. They are more expensive and require a visit to a professional to make a mold of your teeth. This is the best way of getting the mouthguard to fit, but because of the price, they are normally only worn by professional athletes.

Sport Specific Mouthguards
Football – Football is a high contact sport, so you will need a thick football mouthpiece that offers a high-level of protection. The most common injuries are caused by other players limbs hitting your mouth.
Basketball – Basketball isn't a serious contact sport, but you still need a basketball mouth guard that offers lots of protection. Because it is played on a hard surface, you can fall and hit your teeth on the floor.
Hockey – Hockey is one of the heaviest contact sports there is. Not only is there a risk of injury from contact with other players, but there is also the added risk of getting hit with the puck. That's why you need a serious teeth protector.
Boxing & MMA – In full contact sports, like boxing and MMA, the idea is to hit your opponent. So, you need the heaviest duty mouthguard you can get your hands on.
Custom Fit Mouth Guards vs Boil & Bite Mouth Guards
The debate around mouthguards has been going on for years. It is often fuelled by mouthguard companies who want to sell their specific type of mouthguards, by claiming that others won't protect your mouth. But it's quite simple really. Boil & Bite mouthguards will protect your teeth against impact and can be bought for a reasonable price. Custom fit mouthguards will offer a higher level of protection but will cost you considerably more.
Mouthguard FAQs
Q: What Is A Mouthguard?
A: A mouthguard is a piece of protective equipment that you wear in your mouth to protect against injuries. They can protect your teeth, lips, gums, and arches. They are used in many different sports and prevent thousands of injuries each year. They can also be used to prevent teeth grinding and help with sleep apnea.
Q: Which Sports Require The Use Of Mouthguard?
A: Mouth protectors are used in many contact sports. The American Dental Association recommends that they are worn in the following sports: acrobats, basketball, boxing, field hockey, football, gymnastics, handball, ice hockey, lacrosse, martial arts, racquetball, roller hockey, rugby, shot putting, skateboarding, skiing, skydiving, soccer, squash, surfing.

Q: What Is A Flavored Mouthguard?
A: It's basically the same as a normal mouthguard but it has a flavor when you bite down on it. This can improve comfort and breathability.
Q: How Often Should I Change A Mouthguard?
A: It depends on how much you wear it and how well you look after it. If you notice any cracks or tears in the teeth mouth guard, then you should replace it. Equally, if the mouthguard is deformed and doesn't fit in your mouth properly, you need a new one.
Q: How Do I Clean My Mouthguard?
A: Wash it with warm water as soon as you take it out of your mouth. Then, rub it gently with a soft toothbrush and rinse it again. Then, when it has dried, place it back in its case.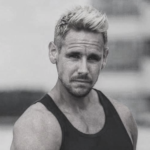 Ben Coleman is our resident sports and fitness product expert who offers a wide range of information in this field. Ben speaks fluently in the language of nutrition, training, and health - with a Fitness and Personal Training B.A (Hon) gained from the prestigious Southampton University in the UK.
The best!
Gear, gadgets & stuff for men
Straight to your inbox