Last updated:
27 Jan 2021
Best Meat Cleavers in 2021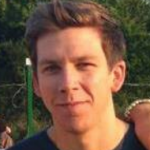 This product guide was written by Jordan Carter
Support us! GearHungry may earn a small commission from affiliate links in this article.
Learn more
Men of the culinary world, assemble! You go gaga over certain kitchen necessities and accessories, and we can't blame you, especially when it comes to having an arsenal of properly-sharpened and useful blades at your disposal. It starts with a butcher's block, but it ends with a stellar meat cleaver. We've corralled the top ten from around the web to razzle and dazzle you, and explain a couple of questions you've always been wondering about in our comprehensive buying guide at the end of this list. Spoiler alert: we're about to tell you what that hole in the back of the blade is for.
The Best Meat Cleaver
The Imarku Cleaver Knife is a carefully designed, well-made chef's knife that excels in chopping, mincing, slicing and dicing meat and other tough food condiments that defy all other knife edges. It is a professional kitchen knife brand that is excellent in craftsmanship, quality, looks, and performance. What's more, the sharp edge ensures that you not only have a smooth and efficient cutting experience, but you also get the job done in good time, all the time. More so, with the quality of this knife, you can effortlessly slice through large chunks of food material quickly thanks to the high carbon quality imported stainless steel from Germany. Furthermore, it is durable, rust-resistant and retains its sharpness even over a long period of time. It further offers edge retention and can hold it's own against all moist environments.
Measuring 60-62 on the HRC (Rockwell Hardness Scale), it is a tough, hard and sharp knife you can trust. The handle, which is made from super quality PAKKA wood has been ergonomically designed to ensure a comfortable feel on your fingers and hands, to further guarantee a firm grip and easy handling. Armed with this multi-purpose and multi-functional knife, you can work on all types of cuts without changing knives. however, note that the manufacturer advises refraining from washing in a dishwasher! Nevertheless, it is easy to wash by hand by simply using ordinary water at room temperature as well as some mild washing soap. And in order to enjoy the sharpness and quality of this knife over a long period, we recommend you use it to chop only on wooden surfaces, even more so on metal or glass surfaces.
Key Features:
Measures 60-62 on the HRC (Rockwell Hardness Scale)
Ergonomically designed handle comfortable feel and firm grip
Holds edge retention
Handle made from super quality PAKKA wood
Specification:
Brand

Imarku

Weight

13.1 ounces
The DALSTRONG 7 Inch Shadow Black Cleaver Knife is not just another cutting Series tool but one that delivers effective, efficient and thrilling outcomes for the admiration of all. Whether you are a professional or just a determined homemaker, this knife always comes in handy when you need to get the job done. All in all, it sports an aggressive design that is sleek, tough in outlook, sufficiently lightweight and extremely sharp. Altogether, it can cut through meat like it's merely hot butter. With an aerodynamic flair that gives it the ability to strike its target from any angle, this shadow black cleaver provides all the satisfaction needed throughout your culinary job. The functionality, styling, and sophistication of this cutting device results in clean, precise and easy cuts simply unmatched in any kitchen. There's also the high carbon 7CR17MOV-X which it is made from. This material is vacuum treated and heat molded so as to ensure that the knife meets all professional standards.
More boastful features include its black non-reflective titanium nitride finishing which fortifies its resistance to rust whilst also enhancing toughness, durability, and appearance at the same time. More so, the G10 military-grade handle is made from fiber resin, giving it the ability to resist all heat, cold, moisture and abrasions. Every single knife is carefully hand sharpened to assure an ultra-sharp cutting edge. As such, it will not place undue pressure on your hands but ensures you get that efficiency and high performance in every stroke. And even better is the fact that the spine is equally hand polished to give a smooth and comfortable feel anytime you pick it up. It further sports a tall blade to give perfect clearance to your knuckles; thereby helping you through all food chopping and preparation sessions.
Key Features:
Lightweight and extremely sharp
Spots an aggressive, sleek and tough outlook
Crafted from heat-treated, high carbon 7CR17MOV-X
A tall blade height to give perfect clearance to your knuckles
Specification:
Brand

DALSTRONG

Weight

1.62 pounds
TUO Heavy Duty Meat Cleaver
For more than 20 years, TUO has employed the choicest raw materials combined with consistent exploration and production techniques to make it stand out. With all this, it's no surprise that it also outperforms its competitors in the culinary tools trade. Experienced designers have always relied on trusted materials all these years to ensure the standard set by the manufacturer is always maintained and even exceeded. It's no surprise that the TUO Heavy Duty Stainless Steel Meat Cleaver is an award-winning specimen in the collection of products offered by this company and is practical in performance and beautiful in outlook. It consists of a narrow blade with agile maneuverability that makes it suitable and ideal for a wide range of culinary and kitchen activities, whether big or small. What's more, it is extra strong, versatile, durable and high performing. This expertly crafted knife is derived from German X50Cr15MOV chromium toughened stainless steel and slices through meat and other food products with ease and competence.
The all-around design here makes it look different, sharp, and beautiful making it an excellent match for your kitchen decor. It also comes with an innovative pakkawood handle set in yellow and black with an exclusive Damascus dragon keel pattern. This entire design is perfectly blended with the Japanese AUS-10 Steel core material it is made from; whilst the steel core has been forged many times over with up to 67 alternating SUS410 layers to firmly establish its prominence, superiority, and performance. And even better is the fact that the handle is also oil-proof and anti-corrosive to promote a neat and clean kitchen environment. Furthermore, you'll like the fact that the ergonomic design affords you comfort and a perfect grip. As such, the chopping, slicing, and dicing of vegetables, fruits, and small cuts of meat becomes an easy task because of the TUO knife.
Key Features:
Features an innovative handle set in yellow and black colors
Practical in performance and beautiful in outlook
Steel core forged many times over with 67 alternating SUS410 layers
Edge derived from German X50Cr15MOV chromium toughened stainless steel
Specification:
Brand

TUO

Model

TC0720

Weight

1.78 pounds
DALSTRONG Cleaver Knife – Phantom Series
The DALSTRONG 7 Inch Phantom Series Cleaver Knife is an elegant, well-balanced, razor-sharp knife ideal for cutting boneless meat, chicken or fish into smaller pieces. What's more, it is also perfect for slicing, dicing and mincing hard vegetables. Every single knife here has been manually sharpened using the traditional Japanese honzabuke technique that inclines the razor-sharp blade to an angle of between 13 and 15 degrees to make sure the cut is quick, easy and fine. On top of this, the stylish design is made to facilitate stealthy motion and the Japanese AUS-8 steel coupled with the Dalstrong brand is a perfect marriage altogether. Carefully etched along is the DALSTRONG brand as well as the Japanese kanji (meaning phantom).
It's also worth adding that the precision with which this knife is crafted is as a result of the ice-tempered steel used here. It further features a narrow blade to allow for more agility and better maneuverability. Also, the metal is engrafted into a D-shaped pakkawood handle which is very much in tune with the Japanese tradition. This shape equally ensures a perfect grip in the palm to achieve maximum impact. There's even a red spacer created quite close to the bolster and together with the copper and brass incorporated, which both sync well to enhance the refinement and beauty of the knife. Furthermore, an end cap gives the blade a counter balance which gives a nice impression as if it's part of your body rather than a weight to be carried. Tying it all together, the knife comes with a strong high-quality Dalstrong DragonLock sheath with a soft suede studded interior which perfectly locks the blade into place for total protection and safety.
Key Features:
Every single knife is manually sharpened
End cap to give the blade a counterbalance
Comes with a strong high quality Dalstrong DragonLock sheath for protection
Blade inclines at 13 and 15 degrees angle for easy maneuverability
Specification:
Brand

DALSTRONG

Weight

1.72 pounds
Utopia Kitchen 100% Stainless Steel Meat Cleaver
Amazon's top choice and our number one pick coincide, fortifying what nearly one-thousand people already know to be true: Utopia peaks at the top of the meat cleaver game, giving you a perfectly even weight distribution, coupled with a dishwasher safe body (more on dishwashers and cleaver care in our comprehensive buying guide below). Crafted of ABS+430 stainless steel, this 7-inch blade is prime to chop, cut through bone, and works very well as a vegetable smasher if you use it properly. At a price you can't argue with, you're about to turn your kitchen cutlery into a Utopia.
Dexter-Russell 8" Heavy Duty Meat Cleaver
Okay, so hearing the name "Dexter" associated with a cleaver may not have been the best idea, but once you hold this top-quality blade in your hands, you'll wonder how you ever used anything else. With a firm rosewood handle, this 8" carbon steel blade sharpens nicely, while retaining an edge for longer than standard cleavers. You can avoid unnecessary accidents with a flat blade tip, and utilize this perfectly weighted, powerful cleaver to fine-chop more delicate meats, such as lamb or Alaskan salmon, all with a clear and clean cut to avoid fraying.
Sky Light 7" German Carbon Steel Meat Cleaver
We touch on German and Japanese steel in our buying guide below – German steel is a thick, durable, and expertly-crafted material that stays sharper longer, and keeps you in full power of your kitchen. With an ergonomic handle designed to maintain control over this beastly 7" carbon steel cleaver, you'll be able to hang it proudly (though it doesn't come with an integrated hook hole), showing off that you're a master of fine cutlery in your kitchen. If you're not satisfied (which would genuinely surprise us), Sky Light offers a 100% money back guarantee. You've got nothing to lose. Make sure you also check our guide to the best meat grinders.
Shun Classic 7" Chinese Butcher's Cleaver
This model comes at a high price and is intended for vegetable cutting, though it can be versatile for any and every use in your kitchen. Crafted of a thirty-four layer SUS410/SUS5431 stainless steel body, the fantastic metallic designs and chinese character on the blade give you enough show, while the ebony pakkawood handle and lifetime warranty promise control and durability. Shun Classic 7" comes handcrafted straight from Seki City in Japan, giving you a story along with your flashy, functional new cleaver. Command the food and lore in your kitchen when entertaining guests, or simply show-off how much of a badass you are at the grill this summer.
You want control, you got control – this 6 ½" stainless steel cleaver is going to deliver on every single aspect. Global G-12 is one singular piece of steel, crafted to extend from a unique steel grip on the handle blending seamlessly to create the blade. Just like Japanese steel is known for, this blade comes at a precise 15 degree angle to give you a sharper cut, and more defined presence in the kitchen. To give you a perfect weight distribution, the handle comes hollow, allowing you to literally balance this on one finger just under the space where the blade meets the hilt. You haven't experienced full dominating control of your kitchen until you can perform agile moves with this cleaver.
Come on, Gear Hungry doesn't make a lot of guides without a Victorinox product. We love these guys, no doubt, but that comes with heightened expectations when we try something of theirs that out of the norm. We were blown away by this 8" Swiss-made stainless steel blade, complete with Chinese characters and authentic curvature, distinct to Chinese culture. The handle comes with a distinct grip and command over the blade, while the 3" of height give you enough room to properly smash vegetables, and use the blunt side to tenderize thin chops as well. Way to go, Victorinox – you did it again.
Wusthof Classic 7 ½" Stainless Steel Cleaver
Made exclusively in Solingen, Germany, Wusthof's classic butcher cleavers have been a staple in German culture for years. Crafted out of a single piece of high-carbon German stainless steel, this cleaver comes with enough power and sharpness to precisely slash through bone, while the laser testing on the blade ensures long-term sharpness and durability. When you go Wusthof, you're making a twenty-plus year commitment to your kitchen, because this blade isn't going anywhere.
Meat Cleaver Buying Guide & FAQs
People who say, "It's just a meat cleaver," clearly aren't ultimate kitchen masters. But you are, and you understand that much like EDC knives, no two blades are built the same, no matter what. Let's break down which type of steel you should be using, explain a few questions you've always been wondering about, and talk about technique.

German vs. Japanese Steel
If you never knew there was a difference, prepare to be shocked. If you're wondering which type is going to give you the edge, you've got two main methods to look at. For one, Germany has been crafting the most reliable engineering for as long as anyone can remember, and that generally involves steel. On the flip side, Japan has an ancient history of steel crafting from samurai swords, a method that's still used today to make their epic blades. So which is better?
We're going to talk about tang. No, not that dead beverage from the 90's - it refers to how much of the blade is sharp. When a blade is razor sharp from tip to the height of the hilt, that's called a full tang. When it doesn't reach all the way down to the handle, it's called a half-tang, or partial tang. For the most part, German-made knives are going to have a full tang, and Japanese-made will have a three-quarter or partial tang.
That's not really the main difference, however. It comes down to the steel itself. There's a system called the Rockwell scale, one that defines the density and toughness of steel. German-made blades generally rank 56 to 58, while Japanese-made steel is harder, and rates somewhere between 60 and 61. In short, Japanese steel is tougher, but they're also angled differently.
Japanese knives are trimmed-down to a 15-degree angle, or in some cases, an even finer point. German blades tend to be around an 18-20 degree angle. When it comes time to sharpen these knives, you're going to have an easier time sharpening German blades due to its less dense steel. If you prefer thicker-bodied knives, German is the way to go. While Japanese knives can be less dense and sharper, they're also more lightweight and come with less to the build
Q: Why Use a Cleaver Rather Than a Knife?
A: Believe it or not, cleavers have more than their intended use. Butchers used meat cleavers in the past to cut straight through bone when hacking off pieces of a large animal, but since most men don't have a dead cow in the next room, it's also good for other features. For one, it cuts through meat better than a standard steak or kitchen knife. When you swing down, you have more weight, and a more angular edge than most knives, so you bring additional power plus a sharper, finer edge. This is essential when preparing or cutting and serving delicate meats, like veil or filet mignon.
On top of that, the broad, rectangular shape is excellent for crushing-up tough foods, such as a head of garlic (most common use). When you use a standard-sized kitchen knife for this, you're dancing with the edge of the blade, and subjecting yourself to unnecessary risks. When you use a cleaver, your fingers don't have to go anywhere near the blade thanks to all the room. You'll be able to use this in lieu of a garlic smasher, standard blade for vegetable cutting (especially helpful to cut through dense vegetables, like potatoes), and cutting through fish without botching the delicate nature of the meat.

All About Sharpening
Sharpening your blade is essential to maintenance - in reality, it's the only maintenance you really need to perform on your meat cleaver. If not you're going to be the proud owner of a blunt object on a handle. We recommend a high-quality sharpening stone like Diamond Sharp Sharpening Steel Whetstone, which works to keep your blade sharp at all times. Even if you command an exemplary set of cutlery, this one sharpening stone will be more than enough to last you for over a decade.
But how often should you sharpen? Truth be told, there's no real way to tell. Steel is steel: if you unsheath a 300-year-old samurai sword, it's still going to be as sharp as when it was put into that case. It all comes down to how much you use it. On average, if you're using it to prep three meals a week, that's about twelve times per month - we'd recommend once every three months. By then, it's had enough use and enough washes to dull it a bit. If you fell that it's still sharp enough after three months, hang it up and carry on - it's all up to your use.
Q: What is the Hole in the Blade For?
A: If you've been hanging up your cleaver by the little hold, you've got butcher's blood in you. Way back when, these would hang by meat hooks in the back room of a butcher's shop. They didn't want to hang it by the handle on a leather strip or piece of rope, because back then, they were still ultra sharp knives, but with no modern conveniences/safety protocol to put in place. You would just walk into a butcher's back room and lop off an ear if you weren't careful. And so, butcher's hung them by the holes that were specifically requested when they ordered blades, and it's just become a staple and signature look.
Proper Cleaving Techniques
If you've ever Googled, "How to use a meat cleaver," you probably came up with some sketchy responses. No matter; we've taken that out of your list of concerns. You're going to run into three types of cleavers: heavy, light, and somewhere in the middle to serve multiple purposes. It's going to come into play when you're using the cleaver.
You're not going to have both hands on your cleaver - it wouldn't make sense. Whenever you're cutting, have your hand on the food you're cutting, but curl your fingers inward to form a fist-like tightness. When you're constantly aware of your digits, you're focusing on keeping them safe instead of taking a mishit with the cleaver.
Due to the broad side of a cleaver, you'll have to hold it extra tight. While most meat cleavers are going to be evenly distributed and not force any weight issues, the last thing you want is the blade swinging sideways and smashing onto your hand. Hold it tight, curl your fingers in, and never take your eye off the cleaver until it's safely put away again.
Q: Should I Put my Cleaver in the Dishwasher?
A: Most are going to come dishwasher safe, but it's never recommended. If you're not handwashing your cleavers, (and for that matter, any stainless steel cutlery you own), then you're doing it wrong. It preserves the sharpness on the blade, and prevents hard water building from getting in anywhere that a small screw or crevice may be. In truth, handwashing your cleaver is going to keep it cleaner and more sanitary than a dishwasher ever could.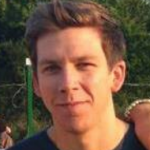 Jordan Carter is Gear Hungry's resident Editor-in-Chief with a genuine love and passion for all things tech. Jordan works diligently to ensure only the best products ever make it onto the platform and are showcased in Gear Hungry's carefully curated, tested and expertly researched, informative buying guides.