Camping is the rugged sport of man, but we're also all living in the same day and age – modern conveniences are, well, convenient. Apart from the obvious items that make your camping trip more exciting, we've found a few other miscellaneous gadgets that you may not have even known existed. We reached out to the campers of the internet, the hikers and bikers of the wild woods, all to bring you an excellent list of gadgets for camping, that campers actually use and love. Let's dive in.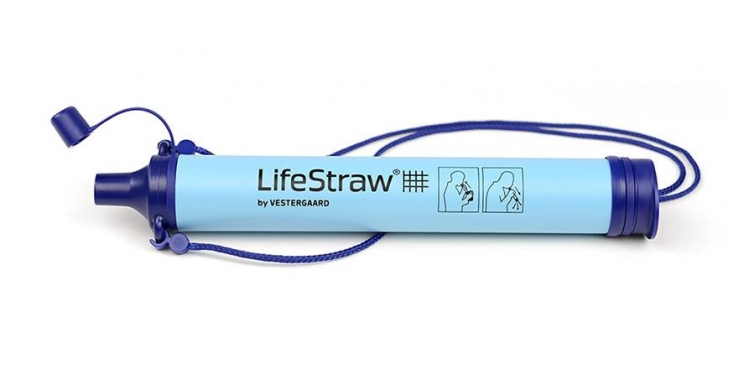 Nobody can argue with the need for clear, clean drinking water. If you've run out of your spring water supply in a "roughing it" scenario, you're in need of some clean, fresh water. The LifeStraw is the essential tool for hikers and campers who want to keep themselves safe and well-nourished out on their adventure.
You can filter up to 1,000 liters of liquid before this would need to be thrown out – basically, they're good for life, even if you're weekend camping every chance you get. This comes in a sealed bag for preservation, so you'll be able to pop one right in your bug out bag without worry. This surpasses the EPA filter standards, making it excellent for travelling when you don't trust the water of the country you're headed to.
Specification:
Brand

LifeStraw

Model

LSPHF017

Weight

1.6 ounces
2. X-Plore Gear Emergency Paracord Bracelets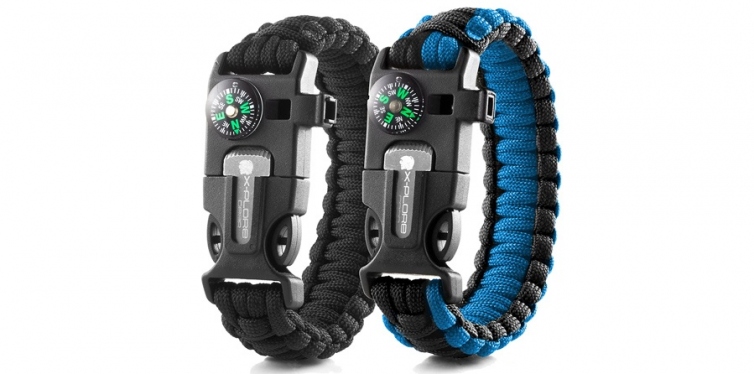 You hit the campsite and hiking trails on a regular basis, so you understand the importance of safety protocol. This four-in-one item does an absolute ton for you, all for an insanely low cost (seriously, you need this in your camping EDC).
This paracord bracelet comes with an embedded compass, includes a hidden flint fire starter, and a whistle that can be heard from miles away. You also get a scraper that can either be used as a weapon in a tight situation, or simply as a multitool for shucking wet bark. Ultra durable and perfect for your wrist, or to hang off the loop of your backpack, and as inexpensive as it possibly can get for such a critical survival item. Available in over two dozen colors and styles.
Specification:
Brand

X-Plore Gear

Weight

2.6 ounces
3. MiniPresso GR Espresso Maker
Look, camping is great and all, but we're not savages – espresso is a staple, and now, you don't have to go without. This compact espresso maker is the ultimate size for tightly packing it away in your backpack without compromising storage for larger or more crucial items. You even get a built-in scoop and espresso cup, so you won't have to pack additional items to enjoy espresso around the campfire.
Unlike other portable coffee or espresso makers, there's no intricate mechanics here – no compressed air, nor N20 cartridges are required for operation. It's all done by hand. A semi-automatic piston, controlled by you, controls the flow of rich, decadent coffee. If you're an avid coffee drinker, you can't be caught without your espresso at the campsite.
Specification:
Brand

WACACO

Model

MPGR100

Weight

10.4 ounces
4. SE MT908 11-Way Multi tool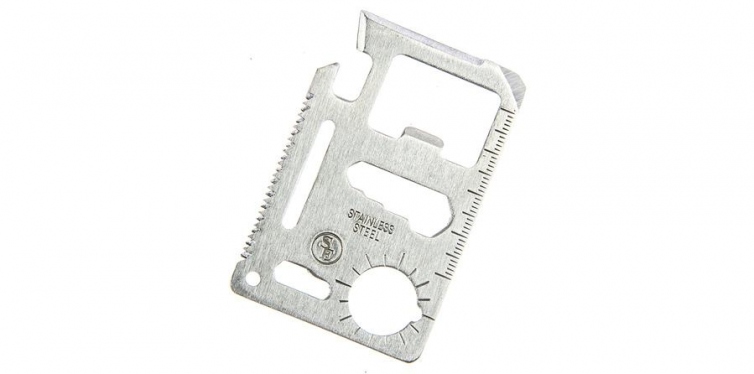 Inexpensive, critical tools are hard to come by – this is something you can add to your normal EDC, but you especially need one while you're out on the hiking trail or at the campsite. Crafted completely of stainless steel, boasting the miniature size of a credit card, this unifunctional tool gives the following benefits:
A four-direction wrench, knife edge, ruler, keychain hole, saw blade, screwdriver, and more. If you're hitting the trail with friends, you can upgrade to a 3-pack or 5-pack for practically nothing. These are great tools for EDC, bug out bags, your workbench in the garage, and for the emergency kit in the car.
Specification:
Brand

SE

Model

MT908

Weight

0.32 ounces
5. Coleman Double Wash Basin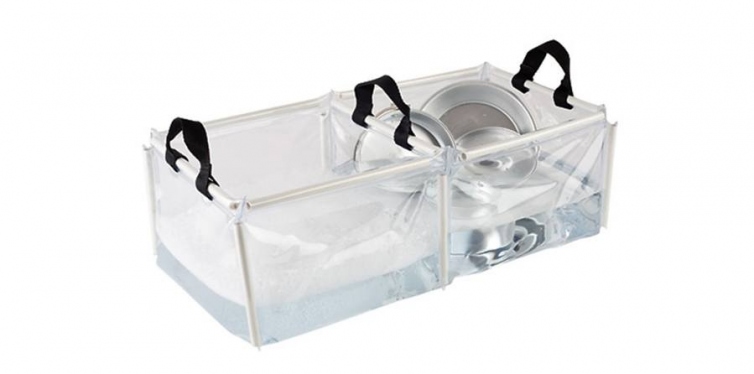 It's essentially a sink on the go, ready to pop-up and fill with water in no time at all. With six rod supports, you spend a mere moment getting set up. While it's intended for dish washing for extended trips, you can use this for washing clothes that may have been covered in poison oak or ivy.
The compact size makes this simple to stow away in your bag without bending it, or taking up too much space for your other critical items. Easy handles make this simple to transport around the campsite. RV users will also love this as a backup method when there's no water hookup to your sink.
Specification:
Brand

Coleman

Model

2000016491

Weight

14.4 ounces
6. Suaoki Solar Charge Tent Fan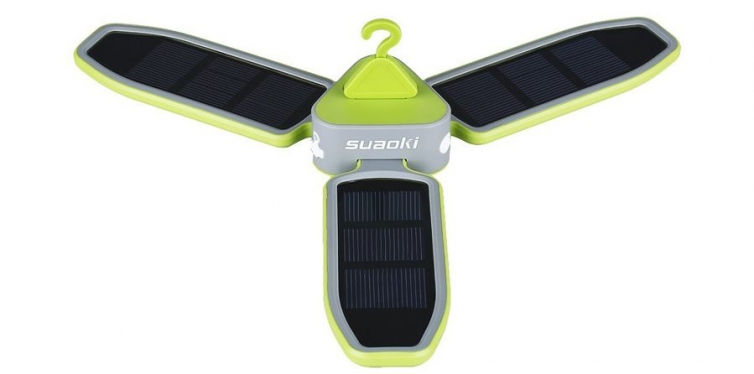 The ultimate solution to your summer night problems. Charge it by the sunlight during the day, reap the rewards at night (USB charging option also available). We're all connected to our electronics, even when we're out on the hiking trail or sitting by the campfire. This unit includes 18 LED lights to illuminate the entire tent to avoid the hazards of open flame.
The excellent thing about this versatile, portable lantern is the ability to contour it to your needs. Use the hook along the top to hang it from fabric or supports for your tent, or position it like a tripod to stand up one its own. Smart chip technology ensures you won't burn out the lights or overcharge this unit. Available in orange and lime green colors.
Specification:
Brand

Suaoki

Weight

8.2 ounces
7. Grillaholics Stuffed Burger Press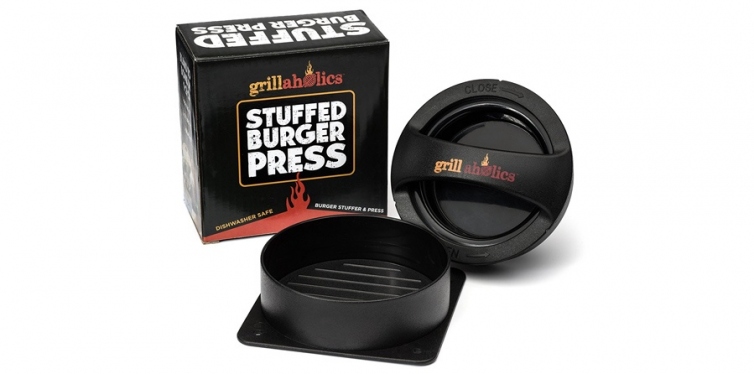 If you've ever vegged out to the Food Network, you've seen a stuffed burger or two. This press is convenient to store in your RV cabinets, and tucks away nicely inside your tactical backpack. You get a 100% lifetime guarantee for this product, backed by the burger enthusiasts behind Grillaholics.
They made this exceptional stuffer mold easy to clean, even when you use it like a cookie cutter to slice up the perfect-sized burgers. Burgers are their speciality, and with this little camping gadget, it can be yours, too.
Specification:
Brand

Grillaholics

Weight

6.4 ounces
8. ZIppo Matte Pocket Lighter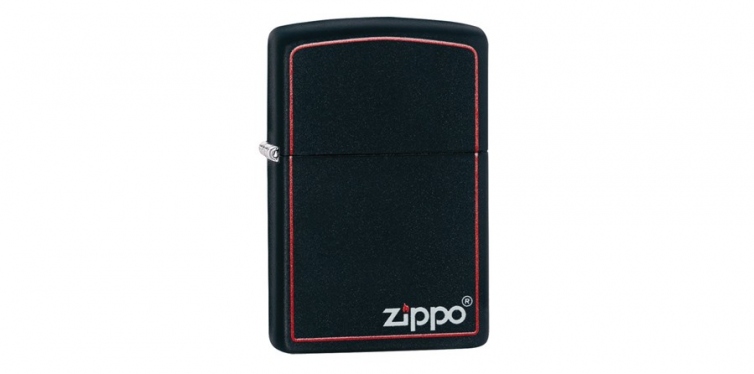 Everyone has owned a Zippo at one point. They've stood the test of time, proving that their unique design and excellent attention to quality has never faded. These don't run you the same as those custom Zippos you see on rotating wheels at the convenience store, and come in a multitude of styles.
Choose between ten different colors, and three designs – slim, matte, or no-logo. Windproof and crafted of 100% metal, this lighter comes with Zippo's lifetime guarantee – you'll never need another lighter. The lifetime guarantee promises that if it's broken, they'll fix it – no questions asked. Made in the USA, lighter fluid sold separately.
Specification:
Brand

Zippo

Model

218ZB

Weight

3.2 ounces
9. AYL StarLight Camping Lantern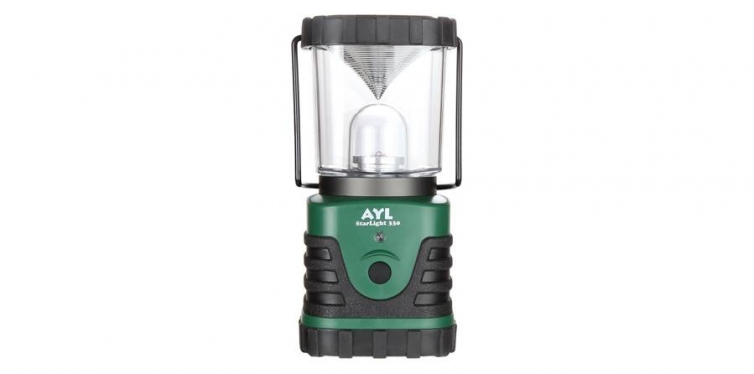 Are you ready? They've packed up a lot of features into one device. Shock proof, water resistant, 600 lumens of power, six continuous days of operation, and 100,000 hours of use before it burns out (that's 11.41 years of continuous use). When it seemed like they couldn't fit any more benefits into this lantern, they did just that.
Three lighting modes allow you to set it to soft, intense, or strobe. Keep the lights on all night with the unique hook on the bottom of this lantern, making it possible to set up virtually anywhere. This unit is extremely lightweight and attaches to your backpack look or inside your trunk very easily. AYL is so confident that you'll love this lantern, that they offer a money-back guarantee and a lifetime warranty. What've you got to lose?
Specification:
Brand

AYL

Weight

14.6 ounces
10. ECEEN 13W Foldable Solar Panel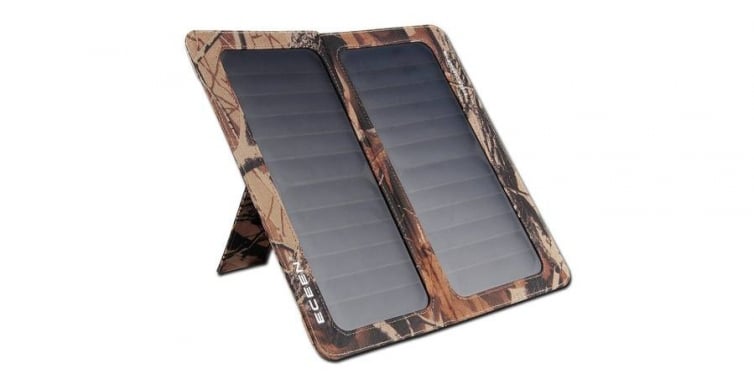 Taking a hike for the three-day weekend? Tell the boss to stick it where the sun doesn't shine, then plop yourself in the woods, and keep it bright when the sun actually isn't shining. This 13W solar panel gives you energy independence out in the wilderness, complete with camouflage exterior and the perfect charging capabilities for your devices.
Plug in your GPS navigation system, phone, tablet, laptop, or anything else you can imagine. If you're bringing an electric coffee maker with you, this is a must-have item. This is so simple to set up, a child could do it without messing it up – you get four carabiners, a user's manual, and the panel itself in your purchase. An inclusive fabric pocket allows you to keep your electronics close while they charge, while voltage regulators are  in place to ensure the same consistency in your device charge as if you were at home, plugged into the power grid.
Specification:
Brand

ECEEN

Model

ECE-626

Weight

9.3 ounces
11. MalloMe Camping Cookware Mess Kit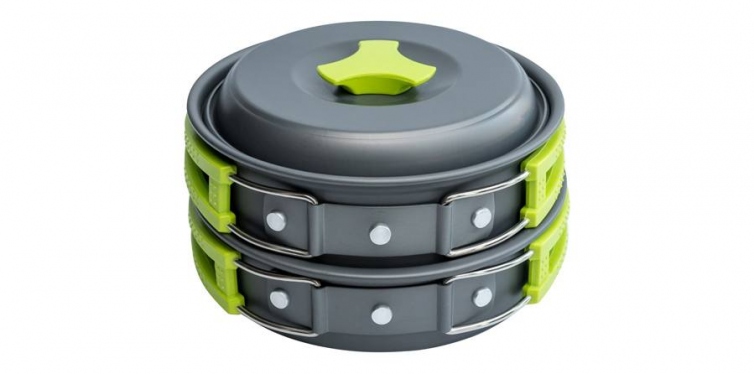 Camping doesn't mean eating beans out of a can every night – you can cook like a champion, but bringing along heavy, awkward-shaped pots and pans is a hassle. Everything in this kit folds up into itself, keeping it compact and perfect for storage in your backpack. Perfect for a romantic evening under the stars with your missus, as well.
This kit comes with FDA-approved non-toxic anodized aluminum, which conducts heat evenly for a balanced cook, even over an erratic fire. You get ten pieces in this kit, including a folding stainless steel spork, pot cover, nonstick pan, wooden spoon, spatula, and more. Comes with a 100% money-back guarantee. If you plan on fishing or hunting during your trip, fry up the freshest game or fish you'll have ever had, all without leaving the campsite.
12. Suaoki LED Camping Lantern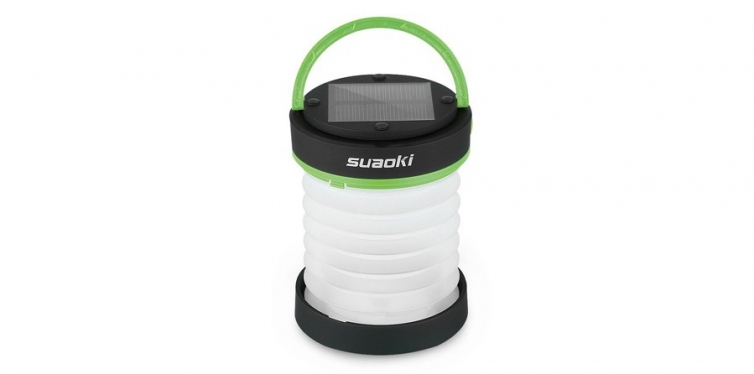 Solar powered or USB charging fuel this lantern to light up the night. Suaoki crafts some of the most durable, budget-friendly camping items we've ever had the pleasure of using, and this lantern is no exception. Take advantage of three different lighting modes, from low to high, and strobe for an S.O.S. in a tight situation.
The versatility of dual-charging and convenient, compact storage make this a killer combination. This lantern tucks away inside of your backpack with little to no issues; perfect as a last-minute add-on item to your camping trip. A smart chip in this unit prevents overcharging, light burnout, or other electrical issues/hazards. Comes in either green or orange.
Specification:
Brand

Suaoki

Weight

6.7 ounces
13. Ivation Portable Shower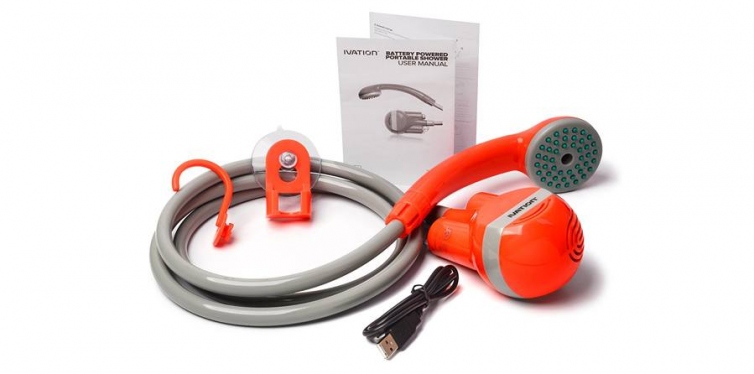 Extended trips are exactly what you need to destress from the humdrum of the nine-to-five life, but wouldn't it also be nice to not take the wilderness home with you? Avoid stopping at hotels or destroying your bathroom with a portable shower, and rinse off right at the campsite. This battery-operated shower hose and spray head turns lakewater or a bucket of fresh/rainwater into an entire shower.
You get one simple, slow spray to provide comfort, and cut down on cost (no additional pressure settings by spinning the front panel). This unit comes with suction cup support to mount for hands-free bathing, and is an ideal item for more than just camping. Takes 2.5 gallons of water for a seven minute shower.
Specification:
Brand

Ivation

Model

IVA-PSH01

Weight

1.7 pounds
14. Texsport Deluxe Privacy Shelter Changing Room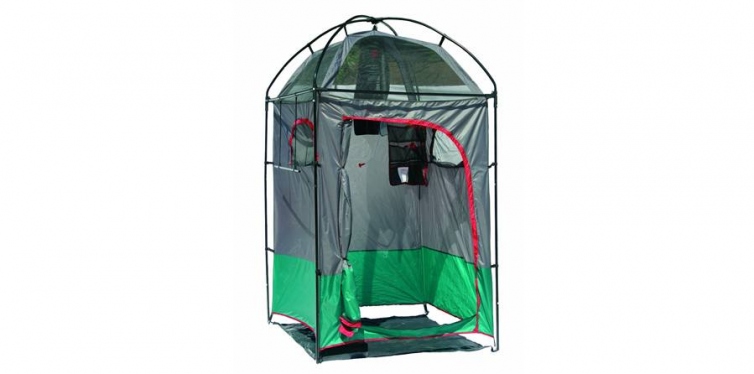 Out at a campsite with fellow weekend warriors? Pull up your privacy shade to get changed, and even to bathe. A mesh shower rack inside allows you to utilize the Ivation portable shower on our list by hanging it up, and leaving the bucket just outside of your privacy room. It also comes with an exterior towel rack.
There are two no-see mesh windows, giving you privacy without worry of prying eyes. Large D-style zipper encloses your space, while the all-inclusive stakes and carry support give you peace of mind that your privacy tent won't come tumbling down while you're in the middle of getting changed. If you're bringing your lady along for the weekend trip, this is an excellent and thoughtful item that gives her privacy out in the wilderness.
Specification:
Brand

Texsport

Model

1082

Weight

20 pounds
15. BioLite Wood Burning & USB Charging Camp Stove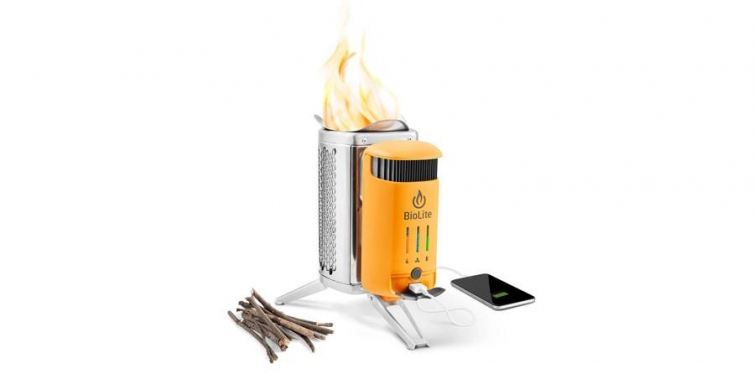 Yes, you can now cook on a wood burning stove while charging your cell phone. Pop open your MalloMe camping cookware set, and pop it up over the fire. Electricity is generated from the heat, and LED lights show visible signs of the power bank's storage and output. Plug in your GPS system, cell phone, laptop, or anything else you can imagine that can be powered via USB port.
An internal fire starter makes ignition a breeze. Four fan speeds allow you control the combustion, stove heating speed (for cooking and boiling water), while the LED dashboard gives you information regarding the fire's power. Portable and made for travel – lightweight aluminum legs fold up easily for storage. Perfect for tossing in the trunk, or in your camping / survival backpack.
Specification:
Brand

BioLite

Model

CSC1001

Weight

17.64 pounds
16. Thermacell Portable Mosquito Repeller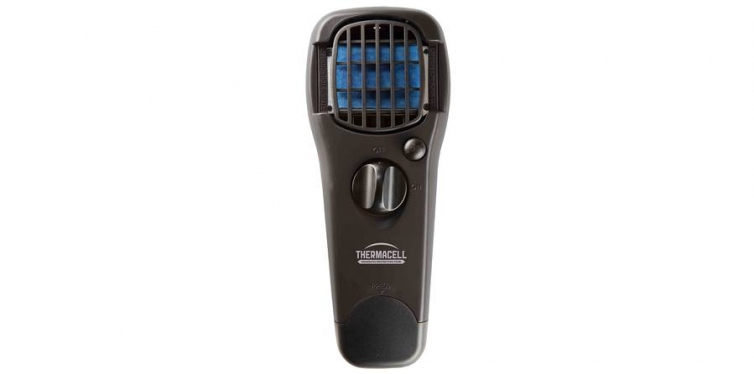 We're not going to list the statistics of mosquito bites and illnesses, because it sucks. Instead, we'll just tell you that you really, really want to keep them off of you, and that this is the best way we've found so far. You get a fifteen-foot range of protection from those little pests, and an included bundle of 12 hours of refills for peace of mind.
No odors, vapors, or smoke – just turn it on, and mosquitos immediately begin to disappear. Thermacell guarantees their repeller to work, or your money back. This unit is ultra compact and fits into an EDC kit (which could be an awesome addition for the daily), and protects you from the harmful bites of the world's least-favorite insect.
Specification:
Brand

Thermacell

Model

MR-LJ

Weight

8 ounces
17. Igloo Trailmate Journey Cooler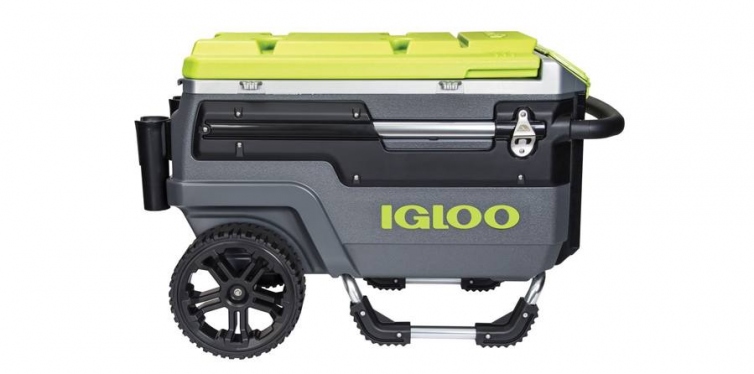 Igloo has always been the go-to. Fan favorite of 1990's cookouts on Labor Day weekend, and durable beyond compare. They've adapted to the camping scene, bringing you their excellent seal and attention to detail in this compact model. You get 70 quarts of storage, while boasting the mobility that all coolers really should come with. Thick, treaded tires allow you to drag this through the muck and the mud with no problems.
Tie-down loops allow you to throw towels or other items over the side, while the periscope handle pops-up quickly to extend the butler tray (if you can be within arm's reach of a cold brew, you get extra points). The big point – ice retention. You don't have to plan ahead too much – fill this baby up, and it's good to rock and roll for four full days. Comes with a waterproof exterior pocket for small utensils.
Specification:
Brand

Igloo

Weight

43.5 pounds
18. Coleman Perfect Flow Grill Stove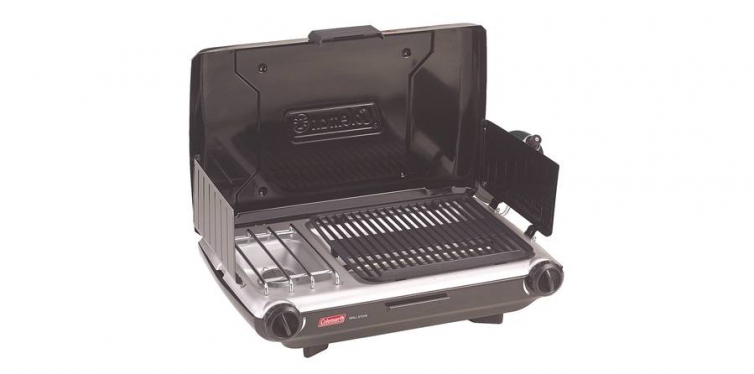 Coleman has been the king of the outdoors for ages, and for good reason. We can't seem to make a single trip without a Coleman product of some sort sneaking in. This grill stove is the perfect alternative to those who don't want pots and pans to clean up and stow away. Two-in-one design function allows you to grill and utilize the stove feature at the same time.
You get 130 square inches of grilling space, and 20,000 BTUs of cooking power for quick sears on meats and rapid water boiling in a pinch. The largest pan you should fit on this is a 10 inch diameter. Reap the rewards of three trademarked Coleman features, including wind protection, and cook without boundaries while you're on the campsite.
Specification:
Brand

Coleman

Model

2000020929

Weight

14 pounds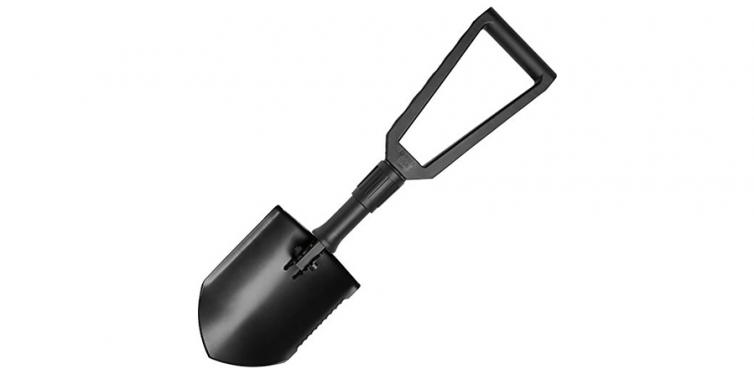 Digging a fire pit? Burying the business you did by the tree? Either way, this folding spade gives you enough versatility to do with it as you please. Serrated edges dig deep into topsoil, even if the ground is partially frozen. An anodized shaft makes for an overall lightweight build, while dually balancing performance. No sheath included, though there is an option as an add-on item.
Specification:
Brand

Gerber

Model

30-000075

Weight

2.55 pounds
20. Earth Pak Waterproof Dry Bag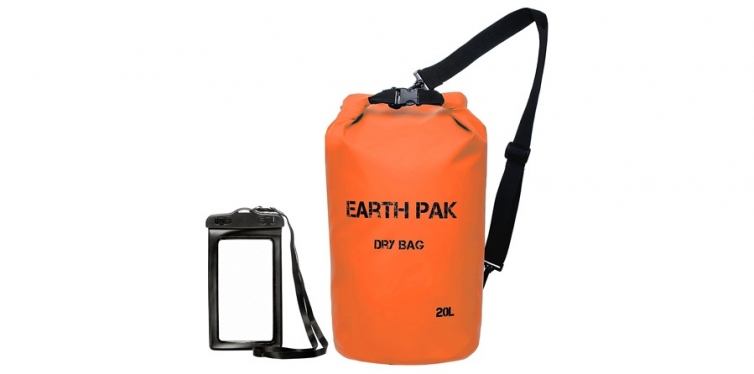 Rain happens. Hopefully, you're not prone to dropping your items in the river, either. The Earth Pak bag gives you IPX8 certified protection for your electronics, ensuring that no matter what, you won't destroy your valuables. A comfortable shoulder strap makes for convenient carrying or looping it around a backpack.
This pack also comes with five different sizing options, from 10L to 50L, and seven different color options. It's recommended to get a more vibrant color for easy spotting should you drop it or accidentally leave it behind at the campsite. Keep everything dry and protected, from paper products to electronics, without having to worry.
21. Tentsile Flite Plus – Tree House Camping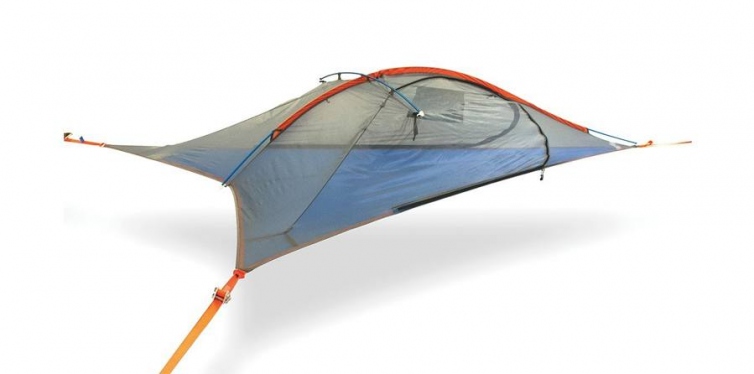 Ever wanted to hang from the trees like Tarzan? Well, this is the next best thing. This two-person tree tent allows you to suspend yourself in the air for peace of mind from wandering animals in the middle of the night, and comes with a single ratchet to keep it lightweight, while also granting you the ability to pop this up just about anywhere. Sparsely-populated or dense as can be – you'll be good to go.
Utilize the rain fly flaps for their intended purpose, or fold them underneath your tent as a thermal buffer, and for a second windbreak. You get a full insect mesh – avoid little flying critters all through the night. This unit comes in either Fresh Green, or Camo for ultimate secrecy up in the trees.
Specification:
Brand

Tentsile

Model

F2FRE

Weight

8.5 pounds
22. Reliance Portable Loo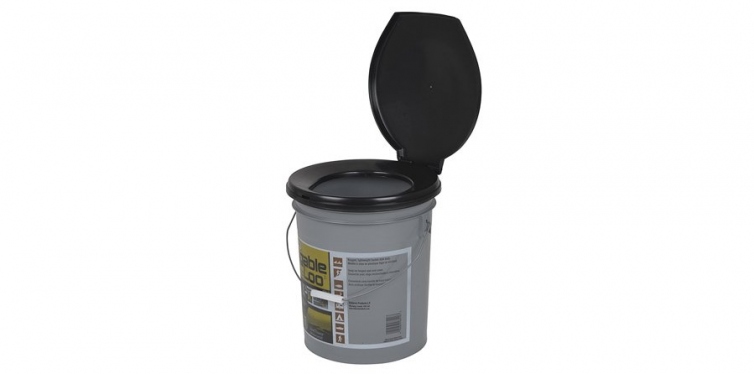 When you have some business to attend to, mum's the word. This loo gets straight to the point with a three-pound weight and five gallon capacity, making it optimal for multiple campers if need be. There's no gimmicks or specialties to this – it's a must-have item for fishing trips, hunting trips, extended weekends (you know, the ones where you don't really want to come back to the nine-to-five,) and fantastic additions to your disaster or fallout items/bug out bags. Simple snap-on lid, and that's all there is to it.
Specification:
Brand

Reliance Products

Model

9853-03

Weight

2.98 pounds
What are your favorite camping items that make or break your trip? The things you just can't live without? Take to Twitter and let us know.