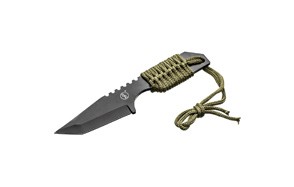 SE KHK6320 Outdoor Tanto Knife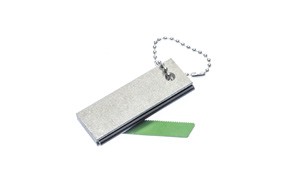 SE Emergency 2-IN-1 Fire Starter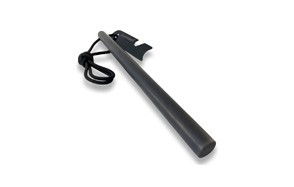 Uberleben Kraftig Fire Starter
Most of the time you won't need fire starters to get your campfire going. However, if you're lost or injured and a long way from anywhere and the rain is pelting down relentlessly a fire may be the dividing line between a happy ending and catastrophe. In the days of yore our ancestors used a simple flint stone to get their fires going and in some cases so do we. (Hey, if it ain't broke don't fix it.) But while the fundamentals of starting a fire haven't changed much what has changed are the details: with ferrocerium largely replacing the flint stick and the process being refined by various innovations.
In this review guide we're going to take a look at today's most effective fire starters. Those vital pieces of survival gear that can make the difference between being found and being found alive.
Our Top Picks For The Best Fire Starter In 2018
Darmon Ferrocerium Fire Starter Rod
See More Reviews

The Darmon Ferrocerium Rod with Striker puts to rest the notion that all fire starters are created equal. The high quality magnesium rod partners with the stainless steel scraper to make starting a fire easy as 1-2-3.
Using the device couldn't be simpler: just point the rod at your kindling and scrape it with the scraper. 5,500 degree sparks cascade onto the waiting material and within seconds you have fire. The rod itself is designed to provide 12,000 strikes and the package includes rod, striker and powerful emergency whistle. Maybe the best of all currently available fire starters.
Specification:
Brand

DARMON Spark-A-Fire

Model

B01MU7YJ3U

Weight

2.4 oz
Uberleben Kraftig Fire Starter
See More Reviews

Like the Darmon Fire Starter this Überleben Kräftig 1/2″ ferro rod tosses out a shower of sparks at 5,500 degrees Fahrenheit. Campers, hunters and mountaineers in search of dependable fire starters for your survival kit look no further.
Unlike some other fire starters that are 6" or more in length the Überleben Kräftig 1/2″ ferro rod is a convenient 5". Regardless of altitude or environmental conditions that shower of 5,500 degree sparks will make short work of your kindling. The rod will accept up to 20,000 strikes so this puppy will be providing valuable service for years to come.
Specification:
Brand

Uberleben

Model

B0757VKMSZ
Bayite Ferrocerium Rod Flint
See More Reviews

Here's another ultra-simple piece of survival technology that works like a charm and costs next to nothing. Just a ferro rod that casts 3,000 degree sparks at any altitude regardless of conditions. If you need to get a fire going to ward off hypothermia pull this out of your pack and you're good to go.
If you've tried other fire starters in the past and been disappointed with the results try this ferro rod from Bayite and see what a real firestarter is like. At 6" in length there's plenty of room to hold it and strike it and the 4mm lanyard hole ensures it won't lose it while you're trying to get your fire going. Has a life of 12,000 strikes so you can see what a great value the Bayite ferro rod is.
Specification:
Brand

Bayite

Model

B00S6F4ODU

Weight

3.2 oz
SE Emergency 2-In-1 Fire Starter
See More Reviews

The SE FS374 is one of the more unassuming fire starters out there, but don't let the luggage tag profile fool you. This is simple, effective survival gear that costs all of 5 bucks but could save your bacon if things go south on your next hunting or camping trip.
The process here is a bit different than some other fire starters but that doesn't mean it's rocket science. Just shave some magnesium from the bar into a small pile then use the flint stick to deliver some sparks onto the shavings and… fire! Unlike some fire starters you can easily carry this compact kit in any pocket so you always have it available.
Specification:
Brand

SE

Model

FS374

Weight

12 oz
Gerber Bear Grylls Fire Starter
See More Reviews

The Gerber/Bear Grylls team-up has produced some excellent survival gear and this firestarter is a good example. The kit is completely self-contained and packs down into a tiny carrying case that's less than 5" in length.
There's a ferro rod and striker as well as a powerful whistle on the lanyard cord. Joining the two ends before you pack it away ensures nothing gets wet and when you need it again just tug on both sides and you're ready to go. Gerber has included a Priorities of Survival guide that, while pretty basic, is nonetheless good to have around in case things get gnarly.
Specification:
Brand

Gerber Bear Grylls

Model

3208

Weight

8.8 oz
See More Reviews

The lighting protocol for this Survival Spark Magnesium fire starter is similar to other fire starters in that it involves shaving a bit of magnesium from the rod onto your kindling or other tinder and then dragging the striker along the rod thereby sending sparks onto the shavings.
The Survival Sparks has a little more up its sleeve than other fire starters in that, if you look closely to the handle of the rod, you'll see a fully functioning high quality compass to aid you in your survival efforts. Not only that but there's an emergency whistle capable of generating 150 decibels of life saving sound. Lastly, the Survival Sparks' magnesium rod is good for 15,000 strikes.
Specification:
Brand

Survival Spark

Model

CHLOE00001

Weight

2.4 oz
SE KHK6320 Outdoor Tanto Knife
See More Reviews

The SE KHK6320 Fire Starter has been accused of trying too hard but we don't see that as a problem. With its 3" modified tanto point blade and full tang construction augmenting the 1.5" ferro rod and striker it's a complete survival kit in one package.
Unlike other fire starters the SE KHK6320 is as much a quality survival knife as it is fire starting kit. The stainless steel blade is ideal for spearing or piercing, for cutting small branches for your fire or cutting bandages if you're injured. If you're a fan of all-in-one fire starters this is the one for you.
Specification:
Brand

SE

Model

KHK6320

Weight

6.1 oz
See More Reviews

See More Reviews



BlizeTec presents a 6 in 1 fire starter kit that provides several essential pieces of survival gear in a package no bigger than a keychain. There's the ferro rod that's good for up to 12,000 strikes, the luminous handle that provides a modicum of light for your night survival efforts, an emergency whistle that will wake the dead and a type of multi-tool that's part can opener part measuring tape.
The luminous green handle not only provides a night light it also serves as an emergency beacon. The ferro rod itself is completely weatherproof and will continue to light your fire when other fire starters have quit. The measurements carved out of the side of the multi-tool will help you plot distances and the whistle is one of the loudest you'll ever hear.
Specification:
Brand

Blize Tec

Model

B00LASYHLY

Weight

0.3 oz
Uberleben Lumen Glow-In-The-Dark Fire Starter
See More Reviews

Überleben is back for one more bow on our list of best fire starters with this Lumen Glow-in-the-dark effort. This is a relatively thick 5/16" ferro rod that generates sparks at 5,500 degrees Fahrenheit. It features a shock cord lanyard that allows the kit to be secured in multiple ways along with a multi-tool scraper with numerous functions including bottle opener, can opener and measuring stick.
The Glō-tec luminous handle might seem a curiosity on fire starters but it's actually brighter than you think and can provide much needed illumination if you're lost in the back country and your flashlight batteries have died. The robust ferro rod will be good for 12,000 strikes while the shock cord lanyard will ensure the device doesn't get away from you.
Specification:
Brand

Überleben

Model

B01GITLM7Q

Weight

1.6 oz
Things To Look For When Buying A Fire Starter
While fire starters aren't as complex as some of today's high tech devices there are a few things you ought to keep in mind before you buy one.
Size is something, not everything – Fire starters can range from just over an inch long to 6 inches and more. So does it matter what length fire starter you get? Truth be told you can start a fire with 1 ½" fire starters but it's typically easier if your ferro rod is 5" or 6". You'll get a more robust cascade of sparks that will increase your chances of getting the fire started quickly.
The scraper is important – The scraper or striker is the device you use to scrape the ferro rod to create sparks. While just about any sharp object will do in a pinch you should try to always use a hard steel scraper. Fortunately, most of the above-reviewed fire starters come with good quality scrapers of their own.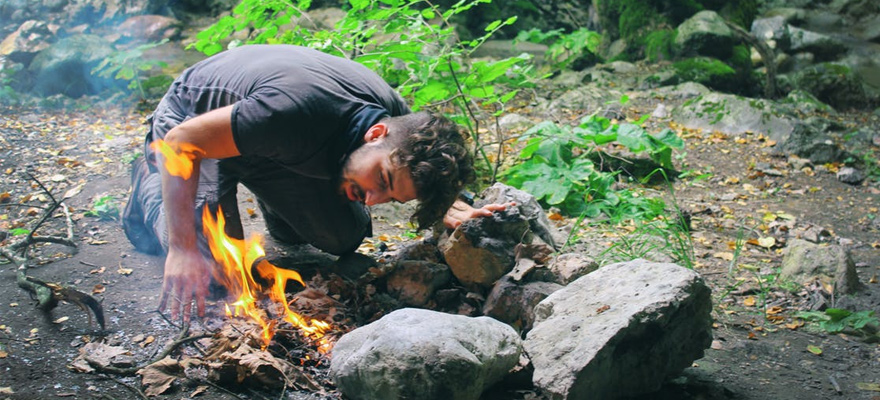 Fire starters can't start everything – In order for fire starters to work effectively, the sparks must be landing on proper tinder. If you're lost in the wild chances are your choice of tinder will be limited to what's available. Birch bark makes great tinder but it must be dry to work. If you have cotton balls in your pack they'll make good tinder too. Charcloth will also catch a spark maker effectively.
Beware the coating – Some folks take their new fire starters into the woods and are aghast when they won't produce sparks. Most of the time it's not the fire starters fault. It's because the person has forgotten to remove the coating on the ferro rod. Don't let that be you. Also, remember to hold the scraper at a 45-degree angle to the rod for best results.
FAQS
Q: How Do Fire Starters Work?
A: Some simply require that you scrape the ferro rod and, in doing so, send a shower of sparks into your tinder. Other fire starters require you to scrape a bit of magnesium off of the mag stick and then light that with sparks from a flint.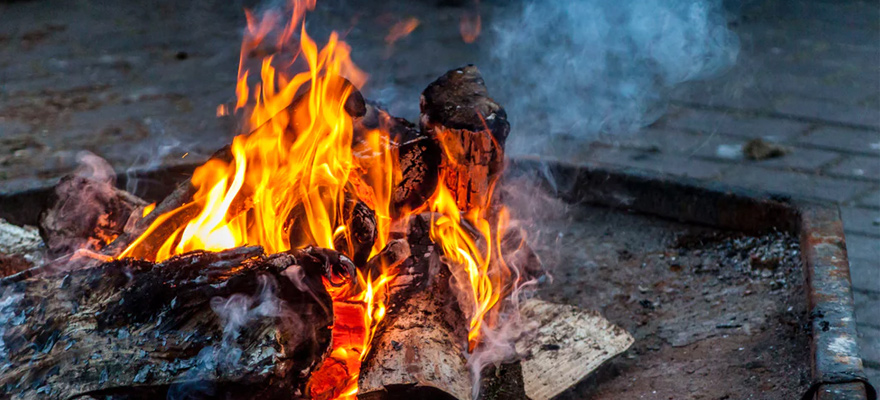 Q: What Is The Safest Fire Starter?
A: The fact is all fire starters are typically safe if you use them as directed. If you're careless about where you direct the waterfall of white hot sparks you or someone else may get hurt. Regardless of which of the fire starters you use it all comes down to being mindful of what you're doing.
Q: Is There An Age Limit To Buy And Use A Fire Starter?
A: No. But for practical purposes, you probably don't want your 12-year old using a device that sends out sparks at 5,500 degrees.
Conclusion
Fire starters are old school tech that's as dependable today as it was 500 years ago. Whether you use a combination of magnesium chips and flint stone or ferro rod and scraper the firestarter is an absolutely essential component of any outdoor survival kit.