Best Bug Repellents In 2022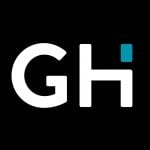 This product guide was written by GearHungry Staff
Last Updated
May 30, 2019
GearHungry Staff
GearHungry Staff posts are a compilation of work by various members of our editorial team. We update old articles regularly to provide you the most current information. You can learn more about our staff
here
.
GearHungry may earn a small commission from affiliate links in this article.
Learn more
Whether you are a lover of travel and adventure or just like to spend more time outdoors during the summer months, there's nothing more annoying than being eaten alive by the local bugs. It's an even scarier prospect if you are visiting a country where mosquitoes are known for carrying dangerous diseases such as Zika, West Nile, and Lyme viruses. To protect yourself and your family, you need a reliable and dependable bug repellent that will detract not just mosquitoes but all kinds of airborne insects. Choosing the right repellent is important as some contain levels of chemicals not suitable for the smaller infants in your family and many can give off such an unpleasant odor that you're likely to repel more than just the bugs! With that in mind, we've reviewed six different bug repellents so you can make your mind up which one is right for you and take the sting out of summer!
The Best Bug Repellent
OFF! Deep Woods Bug Repellent
The OFF! Deep Woods Insect & Mosquito Repellent VIII is a fantastic and dependable solution for keeping the bugs away and at bay when on vacation or even relaxing on your porch on a humid summer evening. It is formulated with 25% DEET to distract and drive away mosquitoes, while it's also effective with a variety of other bugs and insects, including ticks, gnats, and biting flies. As all of these could pass on harmful viruses, it's essential to be safe rather than sorry.
It also offers a long-lasting protection that gives you all-day confidence and will save the need to reapply./ not only will this save you time, it also ensures the bottle will last for longer, and as it is available in a range of pack sizes, you can make sure that the whole family or group gets their own bottle to keep them safe and itch-free.
The convenient powder-dry formula is neither oily nor greasy, so it won't transfer to clothes, staining them and ruining your favorite shirt. The easy application via aerosol will also allow you to cover any exposed limbs and body parts without needing to rub it over your hands, keeping them safe from chemicals while still protecting your entire body.
Key Features:
Formulated with 25% DEET
Repels Dengue, Zika, and West Nile mosquitos
Long-lasting protection
Powder-dry formula
Easy aerosol spray application
Value pack
Specification:
Brand

OFF!

Model

630389

Weight

13.3 Ounces
Repel 100 Insect Bug Repellent
We're staying with the brand Repel for our next best bug repellent spray which once again has been designed to deliver dependable and longterm coverage both day and night. The Repel 100 insect formulation provides active protection from bugs for up to 10 hours and is presented in an easy to use 4-ounce pump spray. Formulated for more severe conditions, this is one for the intrepid travels and explorers among you who love to spend time outdoors. Unlike the natural formula of the plant-based lemon eucalyptus Repel product we highlighted as our best choice, this contains DEET which is why it performs so well. If you're entering a heavily infested area, this is the kind of solid protection that your skin will need.
Suitable for use of course on the body, this spray is also effective when used o your clothing, tent, backpacks, and shoes as an additional means to deterring ticks, gnats, midges, biting fleas and mosquitoes. It's proven to help repel mosquitoes which may be transmitting  Zika, Dengue, West Nile and Chikungunya viruses. Due to the strength of the formulation, over application is not recommended, and you should never allow children to handle this product directly. For tough conditions, Repel 100 has you covered.
Key Features:
Repels a range of insects
98.11% DEET heavy protection
Protects for up to 10 hours
Convenient pump spray design
Ideal for bug-heavy areas
Multiple capacity and pack sizes
Specification:
Brand

Repel

Model

94108

Weight

5.4 Ounces
Repel Bug Repellent Sportsmen Max Formula
The Repel Insect Repellent Sportsmen Max Formula Spray Pump is an excellent choice for everyday use that will keep any exposed skin (and even non-exposed skin) free from insect bites wherever you are. It boasts a formula that uses 40% DEET to provide adequate protection without being too much, but is still enough to distract and redirect mosquitoes as far away from you as possible.
With it, you can enjoy up to 8 hours of continuous protection, which is perfect for day hikes through the wilderness as well as casual and lazy days by the lake where it's too easy to doze off just as the bugs wake up for their evening meal. The easy pump spray application will repel a wide range of virus-carrying bugs such as ticks and gnats, while also being resistant to mosquitoes that might carry Zika or Dengue depending on where you are in the world.
It is specifically designed for outdoor enthusiasts, so anyone who loves to pull on their hiking boots and fill up a day pack with snacks and energy bars will find plenty of benefits right here. You might think you're immune to bug bites, but such arrogance will only end with you itching the night away while everyone else is still having fun.
Key Features:
Provides up to 8 hours protection
Easy spray pump bottle application
Contains 40% DEET
Repels a range of virus-carrying mosquitoes and other insects
Ideal for outdoor enthusiasts
Portable pocket-sized bottle
Specification:
Brand

Repel

Model

24101

Weight

13.6 Ounces
California Baby Plant-based Natural Bug Repellant
Not all bug repellents are ideal for everybody, but to make sure that anyone with bug spray sensitivity or allergies can remain safe while out and about, the California Baby Plant-Based Natural Bug Repellent Spray is just what you need. Rather than rely on chemicals like DEET and other repellent ingredients, this relies on totally all-natural formula that guarantees safety while still offering the protection your child needs from bug bites.
It acts as a fast-absorbing repellent spray that won't cling to skin and instead starts working immediately to provide instant protection. The spray design ensures full-body protection, so that nowhere gets left out, while the 6.5 fluid ounce bottle means there is enough for assured protection for the entire vacation and beyond. Aside from bare skin, it also repels bugs from the clothes so you have further peace of mind that they won't come near you or your child.
You can be sure that your baby and child are protected from a variety of bugs and insects. This is all thanks to natural ingredients such as lemongrass, cedar, and citronella that act as nature's barrier against potential viruses and infections, giving you the confidence that you and your child can enjoy your adventure just as you planned.
Key Features:
Fast-absorbing repellent spray
Full body protection
Safe to use with no harsh chemicals
Non-DEET formula
Easy pump spray application
Protects against a range of bugs and insects
Specification:
Brand

California Baby

Weight

1.2 Pounds
Murphy's Naturals Lemon Eucalyptus Oil Bug Repellent
Murphy's Natural Lemon Eucalyptus Oil Insect Repellent comes complete with a vast range of benefits that will provide vital viral protection from anyone sensitive to standard bug repellent sprays. The non-DEET formula is fiercely effective and rather than harsh chemicals that come with powerful odors and potential irritation, you can trust the natural ingredients, including Lemon Eucalyptus Oil and Deionized water to provide lasting protection in bug-heavy environments.
You can expect as much as six hours of protection, which is ideal for late-night events where bugs are usually at their most populated. However, it's also ideal for jungles, rainforests, and even beaches with sand flies that are often forgotten about when considering where you need to apply bug spray.
It smells great and feels even better and is entirely without the uncomfortable burning sensation that comes from regular bug sprays. This won't just benefit you, but also everyone else around you, as there will be no overpowering aroma that can put people off their food and drink, and even cause headaches. It is easy to apply and comes in a bottle measuring 4 fluid ounces, so it is certain to last throughout your vacation, as well as through any other quick adventures you take into the wilderness.
Key Features:
Provides up to 6 hours of protection
Non-DEET formula
Simple and natural ingredients
Smells and feels great
Ideal for outdoor environments
Easy spray pump application
Specification:
Brand

Murphy's Naturals

Model

MD005-1AZ

Weight

4.8 Ounces
Repel Plant Based Lemon Eucalyptus Bug Repellent
Our first best bug repellent is from Repel and its a natural option that can provide up to six hours of protection from marauding mosquitoes! It's DEET-free, preferring instead to use a plant-based formula of lemon and eucalyptus to naturally repel insects. With a pump dispenser spray top, it's easy to use and administer and comfortable to wear against the skin. It's ideal for all the family to use (over the ages of three) and has a cool and refreshing scent that's not at all over-powering but still does its job of repelling those bugs.
Repel Plant Based Lemon Eucalyptus Bug Repellent creates an effective barrier against mosquitoes that carry diseases such as Zika, Dengue, West Nile, and Chikungunya. The formula is non-greasy so skin won't feel sticky on the application, and the overall smell is almost herbal, and while it is noticeable, it's certainly not unpleasant. Designed to give dependable coverage, it's ideal for those travelers among you who love nothing better than to head off the beaten track and spend your vacation exploring a jungle trail rather than sitting by the pool. If it's a DEET alternative that you're specifically looking for, then this Repel plant-based spray is an excellent choice. Make sure you also check our guide to the best mosquito nets.
Key Features:
DEET free formulation
Actively repels bugs for up to 6 hours
Repels mosquitoes that may transit  Zika, Dengue, West Nile and Chikungunya viruses
30% active oil of lemon eucalyptus
Easy pump spray dispenser top
Specification:
Brand

Repel

Model

94109

Weight

0.8 Ounces
Cutter Skinsations Bug Repellent
You don't need to be headed to the tropics or headed off on a jungle expedition to be at the mercy of hungry bugs and mosquitoes. If you and your family love spending time outdoors in the summer months, by a lake, exploring the local woods or hanging out by a campfire, then chances are that you will come into contact with all manner of insects, hungry for their next human meal! Cutter insect repellents have been producing products now for over 50 years, so they are a brand you can trust, and they offer a wide range of dependable formulations. This is their Skinsations insect repellent, which is easy to apply and features a light and clean, refreshing scent. It has an active 7% DEET formula which is excellent at repelling mosquitoes, including those that might be transmitting the Zika, Dengue, West Nile and Chikungunya viruses.
With extracts of Aloe along with Vitamin E, the Skinsations insect repellent hydrates and moisturizes the skin while at the same time providing protection from flies, gnats, ticks, and fleas. With a convenient 360 degree pump action spray, you can use at any angle to ensure that no nooks and crannies get left unprotected. The formulation never feels greasy, sticky or oily against the skin and it's also suitable for use on backpacking backpacks and tents, as well as shoes and other clothing.  Since the active amount of DEET is below 30%, this product is safe and suitable for use on children aged 2 months and older. 
Key Features:
7% gentle but effective DEET formulation
Non-greasy and easy to apply
Clean and fresh scent
Actively moisturizes the skin with skin-friendly aloe and Vitamin E
Repels mosquitoes that may transit Zika, Dengue, West Nile and Chikungunya viruses
Specification:
Brand

Cutter

Model

54010

Weight

3.2 Ounces
Avon Skin So Soft Bug And Insect Repellent
Conveniently combining a sunscreen with an insect repellent, Avon's Skin So Soft is a DEET free formulation which features the moisturizing properties of aloe and Vitamin E. It's no greasy and suitable for all the family and comes with a gentle breeze scent which is refreshing and not at all overpowering. The one issue we do have is that typically sunscreens should be applied liberally as well as frequently whereas the same is not true of an insect repellent. However, this SPF30 lotion is also waterproof, so it should last, and it's also hypoallergenic too.
The active incorporated in this product is the less common IR3535 however, this is still effective at protecting against mosquitoes, which may carry and transmit the Zika virus. It's also effective against deer ticks, sand files and also pesky biting midges. For day time protection from both the sun and bugs, this is a multi-tasking product that's easy to throw into your beach bag. 
Key Features:
Moisturizing formulation with SPF 30 protection
DEET free and Hypoallergenic
Contains hydration aloe and Vitamin E
Non-greasy and waterproof formula
Protects against mosquitoes, ticks, and flies
Specification:
Brand

Avon Skin so Soft Bug Guard

Model

Gentle Breeze Bug lotion

Weight

1.92 Ounces
OFF! Family Care Smooth And Soft Insect Repellent
Next up in our best bug repellent spray review, we have a product from OFF! which has been designed for use by all the family. Family Care Smooth & Dry is ideal for use in all kinds of outdoor occasions where you and your family are likely to come into contact with bugs. Whether that's a camping trip, a visit to the beach or just relaxing in your backyard on a pleasant summer's evening.
The active ingredient in this formulation is DEET, which works by disrupting the receptors located in a mosquito's antennae. It can form a vapor barrier against the skin which deters mosquitoes from landing on them, so they don't ever get a chance to go in for the kill! It can also protect your family against biting flies, chiggers, and also gnats. It's a non-greasy, non-sticky formulation presented in an aerosol spray and is best applied in a continuous sweeping motion. It works on all kinds of surfaces, including your clothes and can actively repel mosquitoes which may be carrying harmful viruses such as Zika, Dengue, West Nile, and Chikungunya. If you and your family love to spend time outdoors, then this is a must-have purchase.
Key Features:
Effective DEET based active ingredient
Powder dry formula is not at all greasy or sticky
Convenient and easy to apply aerosol spray
Repels mosquitoes that may transit Zika, Dengue, West Nile and Chikungunya viruses
Works on mosquitoes as well as fleas, ticks, flies, and gnats
Specification:
Brand

OFF!

Model

046500221545

Weight

6.4 Ounces
Ben's 100% DEET Fragrance-Free Bug Repellent
The final product we are reviewing today is a highly effective and advanced 100% DEET maximum strength bug repellent from Ben's. Offering up to 10 hours protection, this is a serious spray for serious adventurers. Offering the highest levels of protection, it can effectively repel all manner of insects which may be carrying a host of dangerous viruses including West Nile Virus, Easter Equine Encephalitis, Lyme Disease, malaria, and other infectious diseases. Not only does it protect against pesky mosquitoes, but it can also be used to protect your family from ticks and flies, fleas and chuggers.
Ben's 100% DEET is manufactured in the USA and was the first DEEP product in the country to be officially registered with the EPA. It's easy to apply with a pump action dispenser and is fragrance free, so you can still enjoy the natural smells of the great outdoors rather than being overpowered by bug repellent. It's conveniently supplied in a 3.4-ounce spray pump which can easily fit in your pocket and is TSA compliant so perfect for packing for your next adventure. If you do intend traveling to a high-density bug biting region, then this is definitely a reliable and dependable choice that will stop you being bit to high heaven. As their marketing strapline goes, "Don't get bitten, get Ben's."
Key Features:
100% max strength DEET formulation
Provides up to 10 hours of active protection
Delivers high strength barrier against mosquitoes, floes, weals, and ticks
Excellent for use in densely populated bug biting regions
Travel-friendly 3.4-ounce pump dispenser bottle
Specification:
Brand

Tender

Model

0006-7081

Weight

3.36 Ounces
Bug Repellent Buying Guide
How We Chose Our Selection Of Bug Repellents
We couldn't exactly round up a load of mosquitoes back at Gear Hungry HQ to put the various repellents through their paces, all though our team of reviewers are an intrepid lot who love nothing better than an excuse to pack their backpacks and head off on their travels! So when it came to honing down our best recommendations of the bug repellents we thought were worthy of making it onto our comprehensive guide, we deferred to three crucial factors; brand, reviews, and price.
Brands - Brands are important, especially when it comes to your health and well-being, so we narrowed down our search to reputable companies offering products that met the relevant safety standards. In this instance, the Environmental Protection Agency the Centre for Disease Control and Prevention.
Reviews - Customer reviews always form a vital part of our overall research. If someone has an experience of using a product and has bothered to leave feedback, both positive and negative, we want to know about it so we can glean a better understanding of what you're likely to experience using the products we've selected is going to be.
Price - Price is less important than efficacy in this category of product. The crucial factor is performance and quality rather than the price point. The best bug repellents need to be dependable and offer reliable protection and coverage. Of course, we do always try to ensure that we select a range of affordable price points to suit all our readers' budgets.
Features To Look For In Bug Repellents
Ingredients - There are a couple of common active ingredients which are found in your drugstore bug repellents and which have been classified as safe by the Environmental Protection Agency in the USA. These are DEET, oil of lemon eucalyptus, picardin and two less common ingredients known as IR3434 and 2-undecanone. The first three are by far and away the most popular active ingredients.
DEET is much stronger and potentially more harmful than the other two natural ingredients, especially if used in high quantities, so the rule of thumb is not to use more than you absolutely require. In terms of active ingredient percentages, you should be looking for concentrations of between 20 to no more than 50% to provide adequate protection for a good amount of time with no more than 30% being the preference.
Smell - It's safe to say that some insect and bug repellents smell pretty rancid! There's little wonder that not even the mosquitos want to come anywhere near you, even though your blood is juicy and ripe for nibbling! Some of the smells are so noxious that you might feel slightly nauseous yourself just by opening the bottle. If you really can't stomach a toxic spray and would prefer to steer clear of something that's too chemical smelling, there are plenty of options that are altogether more fragrant and pleasant smelling. Just as with personal fragrance, you can go for a bought with citrus, woody or even sweetly floral notes.
Application - When it comes to the application process, there are plenty of options from sprays to pop up sticks, moisturizes to oils, so go with what you prefer to use the most. A 360-degree angle spray is going to help you target those hard to reach areas that you might otherwise miss.
Amount - It's vital to ensure that you don't over expose your skin to the harsher chemical ingredients that feature in many of the most effective formulations so only ever use what is necessary to protect yourself rather than being overly liberal with the application.
Effectiveness - No repellent will work on every pest, everywhere you go but the vast majority of today's bug repellents offer excellent protection against a wide range of biting bugs which carry all manner of viruses depending upon where in the world you are traveling to. To be confident that the formulation you are buying is both safe and also effective, check to make sure that it has been registered with the EPA (Environmental Protection Agency) and approved for use by the Centre for Disease Control and Prevention.
Also carefully read the instructions first if you intend using a bug repellent on an infant as not all the formulations are going to be safe for use on babies due to their higher levels of active chemical ingredients.
Sign Up Now
GET THE VERY BEST OF GEARHUNGRY STRAIGHT TO YOUR INBOX