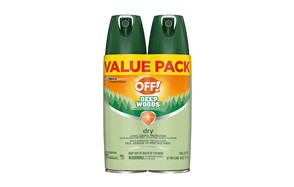 OFF! Deep Woods Bug Repellent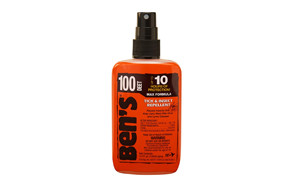 Ben's 100% DEET Fragrance-Free Bug Repellent
Cutter Skinsations Bug Repellent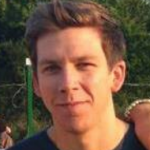 Whether you are a lover of travel and adventure or just like to spend more time outdoors during the summer months, there's nothing more annoying than being eaten alive by the local bugs. It's an even scarier prospect if you are visiting a country where mosquitoes are known for carrying dangerous diseases such as Zika, West Nile, and Lyme viruses. To protect yourself and your family, you need a reliable and dependable bug repellent that will detract not just mosquitoes but all kinds of airborne insects. Choosing the right repellent is important as some contain levels of chemicals not suitable for the smaller infants in your family and many can give off such an unpleasant odor that you're likely to repel more than just the bugs! With that in mind, we've reviewed six different bug repellents so you can make your mind up which one is right for you and take the sting out of summer!
The Best Bug Repellent
Bug Repellent Buying Guide
How We Chose Our Selection Of Bug Repellents
We couldn't exactly round up a load of mosquitoes back at Gear Hungry HQ to put the various repellents through their paces, all though our team of reviewers are an intrepid lot who love nothing better than an excuse to pack their backpacks and head off on their travels! So when it came to honing down our best recommendations of the bug repellents we thought were worthy of making it onto our comprehensive guide, we deferred to three crucial factors; brand, reviews, and price.

Brands - Brands are important, especially when it comes to your health and well-being, so we narrowed down our search to reputable companies offering products that met the relevant safety standards. In this instance, the Environmental Protection Agency the Centre for Disease Control and Prevention.
Reviews - Customer reviews always form a vital part of our overall research. If someone has an experience of using a product and has bothered to leave feedback, both positive and negative, we want to know about it so we can glean a better understanding of what you're likely to experience using the products we've selected is going to be.
Price - Price is less important than efficacy in this category of product. The crucial factor is performance and quality rather than the price point. The best bug repellents need to be dependable and offer reliable protection and coverage. Of course, we do always try to ensure that we select a range of affordable price points to suit all our readers' budgets.
Features To Look For In Bug Repellents
Ingredients - There are a couple of common active ingredients which are found in your drugstore bug repellents and which have been classified as safe by the Environmental Protection Agency in the USA. These are DEET, oil of lemon eucalyptus, picardin and two less common ingredients known as IR3434 and 2-undecanone. The first three are by far and away the most popular active ingredients.
DEET is much stronger and potentially more harmful than the other two natural ingredients, especially if used in high quantities, so the rule of thumb is not to use more than you absolutely require. In terms of active ingredient percentages, you should be looking for concentrations of between 20 to no more than 50% to provide adequate protection for a good amount of time with no more than 30% being the preference.
Smell - It's safe to say that some insect and bug repellents smell pretty rancid! There's little wonder that not even the mosquitos want to come anywhere near you, even though your blood is juicy and ripe for nibbling! Some of the smells are so noxious that you might feel slightly nauseous yourself just by opening the bottle. If you really can't stomach a toxic spray and would prefer to steer clear of something that's too chemical smelling, there are plenty of options that are altogether more fragrant and pleasant smelling. Just as with personal fragrance, you can go for a bought with citrus, woody or even sweetly floral notes.
Application - When it comes to the application process, there are plenty of options from sprays to pop up sticks, moisturizes to oils, so go with what you prefer to use the most. A 360-degree angle spray is going to help you target those hard to reach areas that you might otherwise miss.
Amount - It's vital to ensure that you don't over expose your skin to the harsher chemical ingredients that feature in many of the most effective formulations so only ever use what is necessary to protect yourself rather than being overly liberal with the application.
Effectiveness - No repellent will work on every pest, everywhere you go but the vast majority of today's bug repellents offer excellent protection against a wide range of biting bugs which carry all manner of viruses depending upon where in the world you are traveling to. To be confident that the formulation you are buying is both safe and also effective, check to make sure that it has been registered with the EPA (Environmental Protection Agency) and approved for use by the Centre for Disease Control and Prevention.
Also carefully read the instructions first if you intend using a bug repellent on an infant as not all the formulations are going to be safe for use on babies due to their higher levels of active chemical ingredients.