Best Dry Bags In 2022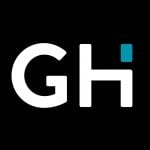 This product guide was written by GearHungry Staff
Last Updated
February 1, 2019
GearHungry Staff
GearHungry Staff posts are a compilation of work by various members of our editorial team. We update old articles regularly to provide you the most current information. You can learn more about our staff
here
.
GearHungry may earn a small commission from affiliate links in this article.
Learn more
For everyday adventuring, a dry bag is essential for your kit list. You can't control the weather or avoid the lure of the water, but if you really want to safeguard your gear, then any one of our best dry bags is the only way to go.
A dry bag gives you the confidence to squeeze every drop out of each adventure, knowing that no matter what the environment throws at you, your clothes and gear are safe and water-free. There's nothing worse than that sinking feeling when you shake out your soggy sleeping bag or can't bag an awesome wildlife photo as your lovely new camera is waterlogged. But a dry pack can help turn the tide on these wilderness disasters.
Whether it's a sleek and simple dry sack for stowing aboard your fishing kayak or a heavy-duty waterproof duffel bag for a mountain camping trip, there's a dry bag out there for you. To help, we've put together our best dry bag favorites.
The Best Dry Bag
YETI Panga Airtight and Submersible Bag



We now go to the top end of our best dry bag review budget with the awesome Yeti Panga, which offers premium performance and quality. At just under $300, it's not a cheap 'go to' drybag but a dry bag duffel that is perfect for the serious adventurer who can't avoid getting wet. Think long fishing trips, remote camping or extended wild river adventures and you get the gist.  Totally submersible, airtight and waterproof, this is the heavyweight of our review, without actually packing on the extra pounds.
For its size, it is pleasantly lightweight and can hold a serious amount of stuff. The 'Thickskin' shell outer is made from high-density, laminated nylon which is puncture and abrasion-resistant while its clips and fittings are totally hardcore. Sealed with a waterproof zipper, its hydro lock system creates a watertight seal at the zip's end dock, ensuring your gear remains secure. With its comfortable dry haul straps, you can carry, drag, lift or stash your Yeti Panga without worrying about offending it. This is a tough, waterproof dude that's happy to take the wet and the rough. If you love duffel bags, check out our selection of the best rolling duffel bags.
Key Features:
Durable, waterproof and comfortable to carry dry bag
100% dry duffel featuring Hydrolok zipper
High-density nylon Thickskin shell is puncture resistant
Durable and comfortable Dryhaul straps to carry backpack style or by hand
U-dock terminal creates an airtight seal
Specification:
Brand

YETI

Weight

5.18 pounds
Earth Pak -Waterproof Dry Bag

We've picked out the Earth Pak Waterproof Dry Bag as our Top Contender product as it's exceptionally high quality and well-rated by consumers. It durable and of high-quality construction, so should provide years of waterproof protection no matter how intrepid your outdoors pursuits might be. You have an option of 5 different sizes from a small capacity 10-liter bag up to a massive 55-liter bag which comes with an additional heavy-duty waist belt. Choose the size that suits the amount of gear you need to transport and protect on your trips. It also comes in a range of bright colors from an eye-popping yellow that will make sure you're highly visible as you rappel that waterfall, to a sleek black design.
What makes this Earth Pak so convenient is the addition of an IPX8 certified waterproof phone case. Featuring a clear front and back and a simple snap lock and access design, you can even take photos while your device is safely protected in the case. If you love photography or just want to capture your exploits on camera without damaging your phone, then this is an invaluable addition to your dry bag. The smaller sized kit bags are comfortable to carry while the larger sized ones come with backpack style shoulder straps and an adjustable waist and sternum strap so that you can secure and stabilize your load. Constructed from 500D PVC, they're the perfect companion dry bags to have by your side on that next camping or kayaking adventure.
Key Features:
High quality, reliable and durable protection
Full range of capacities and colors to choose from
Complete with convenient shoulder strap
Integrated IPX8 certified waterproof phone case
Phone case features snap and lock dual access
IDRYBAG Waterproof Dry Bag

Our next dry bag recommendation is the IP68 certified waterproof multi-purpose bag from IDRYBAG. This 30-liter capacity bag comes in a choice of 4 different colors, each of which features the same honeycomb design carrying system. This is a customizable and comfortable system that supports the back through an ergonomic mechanic design. Thick straps can be fully adjusted for your comfort and there's also an additional waist buckle and sternum buckle so that you can carry heavy loads more evenly. The bag is double reinforced at all the major pressure points so that it's durable and wear-resistant. It's also constructed from a 500D waterproof nylon material that is scratchproof and high performing, ensuring no water can enter from the top of your dry sack.
IDRYBAG designs are intended to support a wide range of activities and can be used in most wet and dry conditions by all the family. Form camping and backpacking to mountaineering and kayaking. If you love spending outdoors and you are looking for a stylish and functional bag, then the IDRYBAG is a highly reliable option. Featuring both an outer and inner bag, use the inner section to store those higher value items. There's also a clear front pocket to store things you might want to quickly access, like a flashlight or a knife. For anyone trekking at night or in poor light conditions, this dry bag also features a reflective trim so that you are more visible.
Key Features:
Constructed from high quality, 500D waterproof and scratch proof nylon
Humanized design with added safety features including reflective strip
Designed with an ergonomic mechanics system for your comfort
Features both an outer and inner bag to protect high-value items from theft
Clear front pocket ideal for storing a flashlight or knife
Specification:
Brand

IDRYBAG

Weight

2.5 pounds
Sea to Summit Event Compression Dry Bag

Compression dry bags are great if you need to reduce down the size of your clothing and soft gear, for easy carrying or storing inside a larger backpack. With the Sea to Summit Event compression dry sack, there's no need for bulky purge valve to make it water and airtight. Made from tough 70D nylon which has a soft and pliable feel, it uses its 'eVent' air-permeable base to enable you to push down and out all the air inside the sack, leaving it compressed and watertight. Clip down the compression straps to keep it in shape and off you go.  The sack, whether compressed or full size, remains waterproof, thanks to its 10,000mm hydrostatic head rating, which is enough to protect your gear when out on the water, but the makers recommend that you avoid prolonged full submersion. This compression sack is ideal as a camping dry bag. It can easily take a lightweight sleeping bag or your dry clothes although we feel the material is perhaps not quite tough enough for repeated dragging or storing on rough and rocky ground. If you love activities on the water, make sure you also check our guide to the best fishing backpacks.
Key Features:
Low profile, space-saving design ideal for storing bulkier items
Range of capacities from 6-liter up to 30-liter
Constructed from high-quality 700D nylon waterproof fabric
Evenly compress to a third of the original size
Hypalon rolltop secure closure with a pull handle at the bottom
Specification:
Brand

Sea to Summit

Model

EVENTCOMPRESSION

Weight

6.4 ounces
Såk Gear DrySåk Waterproof Dry Bag








For a quality waterproof backpack that's robust enough for most outdoor activities but won't weigh you down on price, the DrySåk is easily our best choice. In two usable sizes – 10 and 20 liters – and with a removable carry strap, this smart dry pack takes you from canoe to music festival weekender without breaking into a sweat.
Made from 500-denier PVC, with welded seals and a roll-down top with secure clip, the main compartment will keep your clothes and gear dry while the easy-access side pocket is perfect for your smaller essentials. The outer pocket is only splash proof rather than watertight, so we recommend putting valuable items in their own waterproof cover, but it is handy for quick access to your daily essentials. We like the bright colors as your bag will be visible in the water should it go overboard. Leave a little air in the bag when you seal it and it floats easily too. To create a watertight seal, you do need to roll the top down several times, which means you may lose a little of the internal capacity but there should be enough space for overnight essentials. And at this price, you can always buy two!
Key Features:
Made from heavy-duty 500-denier PVC
Watertight welded seals for extra protection
Splash-proof outer zip pocket for smaller day essentials
Reflective trim for visibility at night and in the water
Detachable nylon shoulder strap
Adventure Lion Premium Dry Bag




For a truly amphibious dry bag, check out the Premium dry pack from Adventure Lion, which is as happy in the water as it is on dry land! These are some of the best dry bags for kayakers and sailors and as they range from 5-40 liters, there's a size to cover most water/land trips.
Made from super-tough PVC that stays flexible even in the coldest temperatures and with a snug roll-top closure, this dry bag carries its waterproof credentials with pride. So confident are Adventure Lion in the durability of their Premium dry sacks, they offer a lifetime guarantee.  Sealed tight, with a little air left in the main compartment, and the bag will also stay easily afloat, making the Adventure Lion a great dry bag for snorkelers too.
All sizes come with adjustable and removable straps for carrying and securing, while the 40L large dry bag has a second strap to convert it into a waterproof backpack for hiking. There are no outer pockets however and for extra protection for your electronics and gadgets, we suggest popping them into a padded cover before stashing away inside the dry bag. This makes a perfect gift for swimmers in your life. 
Key Features:
Made from soft and flexible PVC
Tight-fitting roll top to keep your gear dry
The range of sizes for all your adventures
40L has two straps to convert into a backpack
Includes a lifetime guarantee

Keep your gear organized with this sturdy ZBRO Waterproof Dry Bag. No matter how hard you try, you're going to get wet on any kayak, hiking or fishing trip and the last thing you want to do is mix up your dry gear with your soggy stuff. Zbro has taken the worry out of dampening your trip by providing wet and dry sections, all in one sack.
Made from waterproof PVC, the central compartment is kept watertight thanks to a click lockable roll-down top, perfect for your clothes and gear. But when you need to change out of wet clothes, gloves or towels, you can stash them in the side mesh panel and separate from your precious dry kit – happy days. There's also a waterproof internal pocket for your smaller items. Add padded, adjustable and removable straps and you can convert your dry sack into a dry backpack in an instant. The straps are a tad stiff to start with and the internal pocket is not the largest, but these are just minor niggles for what is a good all-round dry bag. For more reliable backpacks check out our guide to the best Columbia backpacks.
Key Features:
Dry central compartment and external mesh pouch
Internal dry pocket for smaller items
Padded, adjustable and removable shoulder straps
External reflective stripe
Comes with a lifetime warranty
Osprey Ultralight 12 Dry Sack




For a straightforward dry sack, you are always in good hands when it comes to outdoor specialists, Osprey. And coming in at just 1.44 ounces, this quality sack is also ultralight. On initial inspection, the material looks on the thin side, but it comes with the Osprey build quality you expect as well as being made from durable ripstop nylon. This dry bag isn't necessarily going to be used as your main carry dry bag but it's perfect for storing the gear and clothes you need to keep dry. Pack and then pop inside a larger rucksack or store in the hold of your inflatable kayak and you can relax, knowing you have the dry gear to change into. The roll top closure is waterproof and helps you to compress items within the bag for sleeker storage.
With the range offering 3-30 liter bags, there is an Osprey Ultralight for all of your dry bag needs and by choosing a different color for each you can code pack your gear. Plus, we really like the unusual rectangle shape of the Ultralight, which means it can stand on the ground, with no rolling around. Be sure to also check our guide to the best day packs for more great packs like this.
Key Features:
Made from durable 40D ripstop nylon
Waterproof roll-top closure for easy compression
Rectangular shape assists with efficient packing
Comes in a range of sizes up to 30 liters
Variety of color so you can code your items
Specification:
Brand

Osprey

Model

240012-801-3-O/S

Weight

1.44 ounces
Acrodo Waterproof Backpack

When is a dry bag not just a dry bag? When it is a multi-attachment dry rucksack, as this tough beauty from Acrodo shows. With all its dry bag credentials, this sack has been cleverly designed as a rucksack, adding a whole layer of versatility and use. And with its side buckles, you can add even more capacity by clipping on smaller dry sacks for that longer trip into the wild. Double up the bags for a large capacity backpack or link three or more bags together for a secure daisy chain, which is an added bonus when it comes to kayaking or other waterborne activities where you may need to float your gear with you. When used as a single bag, use the side buckles to clip on extra gear such as a water bottle or torch and you are always good to go.
The durable waterproof plastic material means the Acrodo dry bag backpack can take all manner of knocks and bumps and its tight roll-down closure keeps everything watertight. Plus, the bag will stay flexible and usable, even in the coldest conditions, making it a great ski backpack for your next off-piste ski trip too. 
Key Features:
Patented backpack style for storage and flexibility
Use as a single drybag or rucksack, or clip on extra bags
Watertight, roll-top closure to keep gear dry
Floats in water so good for waterborne sports
Made from tough, weatherproof/rip proof plastic
Specification:
Brand

Acrodo

Weight

1.3 pounds

For activities where you cannot guarantee keeping your gear out of the water, the OUTXE dry bag takes full submersion in its stride. Thanks to a double-layered closure – a zip lock seal inside the more traditional roll-top, this bag has awesome waterproof capabilities, making it a real asset on any canoe or river trip. With its mesh front panel, it has the look of a more traditional backpack but the non-toxic and extremely heavy duty TPU material gives its dry bag game away.
OUTXE claim their dry bag is 100% air and water tight and we have no reason to argue. This bag is good to sit in the hull of your kayak, happily looking after your gear but can then step up should things get capsize-wet or if you need to float your bag behind you. Once off the water, pop on the shoulder straps and the OUTEX is comfortable to carry. Plus, the front mesh pocket is perfect for stashing any soggy stuff. If you like going to adventures, check out our guide to the best travel backpacks as well. 
Key Features:
Made from durable TPU – PVC free and non-toxic
100% waterproof, suitable for full submersion
Double top seal system for extra security
Front mesh pocket for easy access to essentials
Comes with detachable and adjustable straps
Specification:
Brand

OUTXE

Weight

1.39 pounds




As a back-up on longer adventures, or an effective dry sack for a day trip, the Baja dry bag is great value for money. For less than $20, you get a no-fuss dry pack that does what it says on the tin and can easily be used for a wide range of wild adventure occasions. It does all the dry bag essentials well: made from reinforced vinyl, it has a standard roll-down top to create an effective watertight seal and it can float well in the water. Plus, it has a handy external D-ring to secure your gear to your kayak or boat for extra security. Ok, there are no external straps for carrying and the size is not the largest but at this price, you can afford to buy several to cover all your dry bag bases. Reliable, straight-forward and at a good price, we like.
Key Features:
Reinforced vinyl with heavy-duty reinforced bottom
Easy roll-top closure for a watertight seal
Comes in a choice of four smart colorways
Floats in water but not for prolonged submersion
External D-ring for securing
Specification:
Brand

SealLine

Model

SealLine

Weight

1 pounds
Piscifun Waterproof Dry Backpack

We like a well-priced product that comes with handy extras, which is why this sturdy Piscifun Waterproof Dry Backpack has made the grade in our best dry bag review. Coming in a range of sizes, the Piscifun ticks all the boxes when it comes to the core dry bag features you would need. Plus, it then goes and surprises you by throwing in a waterproof phone case for free.
As a dry bag it performs well, thanks to its waterproof 500 denier PVC shell, roll top closure, and fully welded seams, and the bright yellow color makes it easy to spot or retrieve. As a value-priced bag, it's impressively robust too and could easily step up to an extended wild river adventure, fishing, or hiking trip. The internal compartment can take all your essential dry stuff while the outer pocket is there to stash anything wet, and the bungee can be used for clipping on extra gear. One to have in your garage or car, just in case.
Key Features:
Made of rugged and waterproof 500D PVC
Comes with a free 6.6-inch waterproof phone case
Sturdy roll-top closure and welded seams
Front mesh pocket and bungee rope for extra storage
Adjustable padded straps for carrying
SW-MOTECH Bags-Connection Drybag

If you're looking for a solid travel bag that steps up like a dry bag, then check out the tough-looking SW-MOTECH dry bag for some dry duffle bag awesomeness. With a 35-liter capacity, this is very much a storage bag, with extra credentials to keep your gear dry and happy, and is a good option for sport touring, outdoor events, or that next bike trip on your Hog. It's roomy enough to take all your essentials but compact in shape and size to fit on the back of a bike or tucked away in your truck. And what we really like is its outdoor cool look that you would be happy to stand within the hotel foyer as you wait to check in.
Made from water, tear, puncture, UV, and impact resistant welded tarpaulin, with comfort carry straps and a four-point attachment system if you need to secure together more than one bag, this dry bag has an awesome road trip written all over it.
Key Features:
Made from super-tough and water-resistant welded tarpaulin
Designed for adventure riders and road trips
Smart, low key design and colorway
Durable, comfort straps for transporting
Attachment system to secure multi-bags
Specification:
Brand

SW-MOTECH Bags-Connection

Model

BC.WPB.00.001.10001

Weight

2.47 pounds
Dry Bag Buying Guide
You'll be wanting to consider the following before buying your new dry bag:
Size - Dry bags come in a range of sizes and are usually measured in liters, referring to the internal capacity. One size may be all you need to pack your essential gear, for a kayaking trip for example. Or you may choose to buy several sizes, from small for items such as your smartphone or cash to large for your sleeping bag. You may also consider several of the same size and split your essential gear across them so if one bag should fail, you at least know you have another change of clothes.
Material - Dry sacks come in a range of materials, for different reasons. For example, you may be needing a durable waterproof bag that can resist abrasions or lightweight and flexible may be your priority. Vinyl, PVC, nylon and TPU are the most common materials used.
Level of waterproofness - Ah, now can a bag really be totally waterproof? While most dry bags can claim to be waterproof, many are not intended to be submerged for extended periods of time. Their function is to keep the contents protected again splashes, poor weather and short times in the water, and this waterproofing will inevitably diminish somewhat if underwater for some time.
Check the product's waterproof credentials before you buy, as well as the manufacturer's specific instructions for use, so you know you are getting the dry bag you need.

Closure method - There are several methods of closing a dry bag – some have a roll-top closure, while others may rely on a tough zipper to seal. A roll top closure, done properly, offers the better seal while a zip is quick and easy to access. Choose the closure method that suits your activity.
Construction - Lightweight, double-seamed, carry straps…the construction and design of your dry bag needs to match the intended use. Tough and robust bags are best for sailing as they need to be able to withstand some serious weather, movement, and environments, whereas you need a lightweight and flexible design for stowing your gear inside a kayak. And if you're looking for a multi-sport dry bag, make sure it is up to the various demands you will be placing on it.
Extras - And finally, do you need any extra features to make the dry pack really work for you? We're thinking external bungee straps, internal padding for cameras, pockets for maps or documents or perhaps a couple of attachment points or backpack style straps.
Sign Up Now
GET THE VERY BEST OF GEARHUNGRY STRAIGHT TO YOUR INBOX