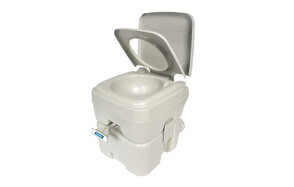 Camco Standard Travel Toilet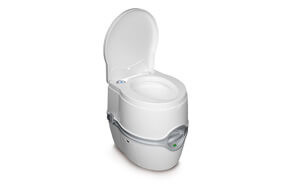 Porta Potti Curve Toilet for RV Travel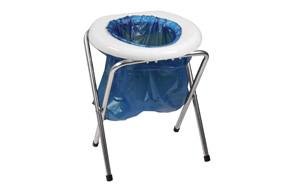 Rothco Camping Commode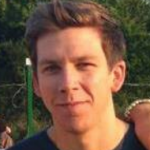 When you need to get down to business out in the wilderness, you only have so many options to go alongside your portable shower. These portable camping toilets are the perfect last-minute add-on item for your camping trip, designed for extended use and lengthy trips. These items are also excellent for bug out bags, disaster provision kits, fallout shelters, and more. Without further ado, let's get into the best portable camping toilets in 2019.
The Best Camping Toilet
Portable Camping Toilet Buying Guide & FAQ
Portable toilets have a fairly straightforward design, and one endgame in mind. However, there are necessities based on your use, duration, and party size. We've compiled a thorough guide on what you should look for in your portable toilet, including a few questions to ask yourself.

Features to Consider With Outdoor Toilets
Waste Bag Capability: Most models will come with the proper space for an odor-controlled waste bag. If you're going for the flashier models, such as our Camco Travel Toilet that peaked our list, you'll have an alternative system to empty and rinse out. If you're squeamish and want to simply toss it all away at once, a bag-inclusive model is the right fit for you.
Comfort: We want comfort at home when we're conducting our business, and comfort matters while you're out in the woods, as well. Due to their size, portable toilets force you to squat or contort yourself in slightly different ways than you would on your standard toilet at home. Depending on how long it's going to take you to use your portable toilet, comfort may be the saving grace you need.
Portability: The idea behind these camping toilets is their accessibility and portability. You have other things to pack, carry, and set up. When you already have to put up a tent and lay out the rest of your campsite, you want to ensure that additional tasks, such as setting up/placing your portable toilet, are simple. Lightweight, easy to move, and sturdy are all key requirements for a good portable toilet.
Volume: This is more of an issue if you're going to have multiple members in your party, but it's still something to keep your eye on. Most portable toilets on our list come with a five gallon capacity, which should be good for most general use. Take into account your party size, how long you'll be out in the wilderness, and you'll be able to quickly deliberate what volume you'll need.
Using and Maintaining a Chemical Toilet
Some toilets are going to come with more maintenance requirements. Depending on how you're travelling and what you're looking to pack, you'll need to take maintenance into consideration. The last thing you want is to ride home for a few hours in the car with a foul odor coming from the back.
Bag systems for one person simply require you to clean visible areas and dispose of waste properly before packing up and heading home. Let's talk about some of the more complex models.
Portable toilets with chemical-coated basins on the bottom are excellent at deodorizing and neutralizing the bacteria of waste, so you won't run the risk of bacterial exposure. However, those coatings aren't going to do the entire trick. Get your hands on a bulk packet of Eco-Fresh pouches, and you'll be able to handle most of the deodorization process hands-free. Following the directions on these neutralizes your waste as much as possible, which will greatly aid in cleanup.
There are liquid-based disinfectants for your chemical toilet, and those require a little more of your time. If you're considering purchasing a bottle of chemical cleaner, here's what you need to do:
1. Separation
Separate the top half of the toilet from the basin, ensuring that side valve locks are properly opened and everything remains contained within the basin.
2. Chemical Additives
Open the water cap that leads to your waste reservoir, and pour your disinfectant in. You don't need to wait between this and the third step; you can just keep rolling with the punches.
3. Replace and Rinse
Reattach the top and bottom halves of the toilet, and pay attention to those side valve locks. It's time to add some water in (usually about one gallon, depending on your chemical additive brand and type). Flush, and you're good to go.

How to Safely Empty a Portable Toilet
When you have a water flush system and basin, you'll have to locate specific dumping stations. These are usually located at RV sites in most campgrounds across America and allow for safe, proper disposal. The following information is related to bag disposals:
Most bag disposal portable toilets are going to come with a sample of one bag, such as the Reliance models on our list coming with Doodle Bags. These are introductory offers to get you to purchase more of that item, but they're also required by law to some extent. When you want to safely dispose of your waste, this is what you need to do.
These bags are designed to be biodegradable (though you should always check your packaging or the manufacturer's website). You'll need to dig a 6" hole in the ground, ensuring it's at least 100 yards away from any water source, as to not contaminate water for animals, organic life, or other campers. Bury your waste properly, and you're done.
This rule also applies if you're using an open-bottom model and waste is not kept in a bag. Dig a 6" hole at the beginning of your camping trip, place your open-bottom commode over the hole, and cover it with topsoil when done.