Best Portable Camping Toilets In 2022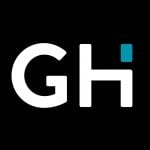 This product guide was written by GearHungry Staff
Last Updated
February 20, 2018
GearHungry Staff
GearHungry Staff posts are a compilation of work by various members of our editorial team. We update old articles regularly to provide you the most current information. You can learn more about our staff
here
.
GearHungry may earn a small commission from affiliate links in this article.
Learn more
When you need to get down to business out in the wilderness, you only have so many options to go alongside your portable shower. These portable camping toilets are the perfect last-minute add-on item for your camping trip, designed for extended use and lengthy trips. These items are also excellent for bug out bags, disaster provision kits, fallout shelters, and more. Without further ado, let's get into the best portable camping toilets in 2019.
The Best Camping Toilet
Camco Standard Camping Toilet
The ultimate travel toilet gives you all the amenities of your at-home toilet, on a much smaller scale. Camco's rendition of a proper travel toilet gives us up to 5.3 gallons of capacity while maintaining a sturdy and solid construction. A hand operated, bellow-type flush system flushes away waste and water in one motion, while sealing in odors and liquids to prevent leakage.
Secure side latches allow you to properly dispose of waste and clean your travel toilet without too many working parts. We've rated Camco Standard Travel Toilet number one on our list for ease of use, portability, price, and the strongest odor retention of any portable toilet on the market. This is a must-have for RV users and outdoorsmen.
Key Features:
5.3 gallon capacity
Secure side latches
Sealing locks prevents odors
Specification:
Brand

Camco

Model

41541

Weight

10.8 pounds
Reliance Hassock Portable Self-Contained Camping Toilet
One property that is often sacrificed with portable toilets is comfort. It's all about function, but Reliance was able to sneak in a contoured seat to add enough comfort to this small, portable toilet while adding a unique feature to their product. Reliance Hassock Portable Self-Contained Toilet is self-contained, and as a result, it comes with one Eco-Fresh packet to help you handle things.
Removable, disposable bucket comes out easily by detaching the seat, with no potential for waste contact. An included toilet paper dispenser clips inside the lid when not in use, adding convenience and removing the possibility of forgetting to pack toilet paper. Five-year warranty backed by the manufacturer, regarding manufacturer defects.
Key Features:
Comfortable while providing toilet paper dispenser
Includes one Eco-Fresh packet (deodorizes and dissolves waste)
Lightweight for quick carry
Specification:
Brand

Reliance Products

Model

9844-21

Weight

5 pounds
Reliance Fold-to-go Camping Toilet
Reliance makes excellent portable toilets, and Fold-to-go is no exception – with a unique design, you're able to use this with their included Doodle Bag for clean, quick disposal of your waste, while also allowing you to place this over a hole in the ground if you're in the deep wilderness. This compact, three-legged seat may look fragile, but it can support up to 300lbs.
Legs fold up for quick and easy travel, while also storing in a compact way. This includes Reliance's five-year warranty, which is subject solely to manufacturing defects. Easy to clean, and includes the contoured seat for optimal comfort. Ideal for extended use.
Key Features:
Includes one Doodle Bag for easy disposal
Unique design allows placement over hole in the wilderness
300lbs weight capacity
Specification:
Brand

Reliance Products

Model

9824-21W

Weight

4.5 pounds
Hunting trips come with their own set of difficulties. You have to mask your scent from potential prey and keep everything out of sight, and out of mind. This inconspicuous, camouflaged design allows for optimal concealment and privacy. Even if you have someone helping you pack up the car for the weekend, they'll be none the wiser.
A five-gallon capacity is perfect for all-weekend trips or multiple persons, while the comfortable seat gives you a simple way to clean up when all is said and done. Camouflage Portable Lou includes one of Reliance's Doodle Bags for easy, quick throwaway of waste. This design ensures you won't come into contact with anything during bag removal.
Key Features:
Five gallon capacity; ideal for extended trips
No-mess seat and lid removal for easy clean up
Lightweight and inconspicuous; appears as a simple bucket
Specification:
Brand

Reliance Products

Model

9863-03

Weight

2.5 pounds
The most basic necessities come with a basic design and optimal function. The Luggable Loo is designed to get the job done while keeping money in your pocket. The easily removable bucket and Doodle Bags ensure quick and easy cleanup, while the traditional snap-on lid is designed to eliminate any risk of physical contact with any forms of waste during the clean up process.
Key Features:
Five gallon capacity for multiple users or long weekends
Optimal size and weight to add to a disaster readiness kit
Traditional snap-on lid makes for easy cleaning
Specification:
Brand

Reliance Products

Model

9853-03

Weight

2.98 pounds
Porta Potti Curve Toilet for RV Travel
This portable toilet actually won an award – made for the RV user and camper who's all about off-the-grid living and keeping it sanitary, the Porta Potti has it all. An easy-carry handle makes this lightweight model simple to transfer from campsite to campsite, take on the hiking trail, or pack it up when it's time to head home.
As an optional measure, you can pin this unit down to the floor of your RV so it won't move. Avoid odors and leakage, while basking in the glory of a battery-operated flush system instead of hand crank bellow-style ones. Every part of this model is functional and easy to master.
Key Features:
Five-and-a-half gallon water capacity
Optimal for the off-the-grid lifestyle and extended trips
Odorless and leak-proof; no muss, no fuss
Specification:
Brand

Thetford

Model

92360

Weight

10 pounds
At the most basic level of necessity, Rothco Camping Commode comes with function and a budgeter's price. They focus on military and survival items, giving you a basic design with waste bag attachment capabilities without flashy features. This unit doesn't include a lid; you will want to remove waste bags and dispose of them immediately. If you're all about the minimalist lifestyle on your camping trips, this is the perfect portable toilet model for you and your needs.
Key Features:
Basic, no-hassle design
Inexpensive model
Easy storage
Specification:
Brand

Rothco

Model

5188

Weight

2.88 ounces
SereneLife Outdoor Portable Toilet with Carry Bag
Who ever said that camping needs to be uncivilized? Just because you're living in a tent doesn't mean you should go in the woods like the animals. The SereneLife Outdoor Portable Toilet is the closest thing to a real toilet you can expect when you're out in the wilderness. It has a 5.3 gallon water tank, so you don't have to empty it as often. Plus, it offers three-way pistol flush, a no-spill removal system, and a portable toilet bag for easy carrying. 
Key Features:
5.3-gallon water tank 
Three-way pistol flush 
No-spill system 
Portable toilet bag included 
Specification:
Brand

SereneLife

Model

SLCATL320

Weight

11.25 pounds
Portable Camping Toilet Buying Guide & FAQ
Portable toilets have a fairly straightforward design, and one endgame in mind. However, there are necessities based on your use, duration, and party size. We've compiled a thorough guide on what you should look for in your portable toilet, including a few questions to ask yourself.
Features to Consider With Outdoor Toilets
Waste Bag Capability: Most models will come with the proper space for an odor-controlled waste bag. If you're going for the flashier models, such as our Camco Travel Toilet that peaked our list, you'll have an alternative system to empty and rinse out. If you're squeamish and want to simply toss it all away at once, a bag-inclusive model is the right fit for you.
Comfort: We want comfort at home when we're conducting our business, and comfort matters while you're out in the woods, as well. Due to their size, portable toilets force you to squat or contort yourself in slightly different ways than you would on your standard toilet at home. Depending on how long it's going to take you to use your portable toilet, comfort may be the saving grace you need.
Portability: The idea behind these camping toilets is their accessibility and portability. You have other things to pack, carry, and set up. When you already have to put up a tent and lay out the rest of your campsite, you want to ensure that additional tasks, such as setting up/placing your portable toilet, are simple. Lightweight, easy to move, and sturdy are all key requirements for a good portable toilet.
Volume: This is more of an issue if you're going to have multiple members in your party, but it's still something to keep your eye on. Most portable toilets on our list come with a five gallon capacity, which should be good for most general use. Take into account your party size, how long you'll be out in the wilderness, and you'll be able to quickly deliberate what volume you'll need.
Using and Maintaining a Chemical Toilet
Some toilets are going to come with more maintenance requirements. Depending on how you're travelling and what you're looking to pack, you'll need to take maintenance into consideration. The last thing you want is to ride home for a few hours in the car with a foul odor coming from the back.
Bag systems for one person simply require you to clean visible areas and dispose of waste properly before packing up and heading home. Let's talk about some of the more complex models.
Portable toilets with chemical-coated basins on the bottom are excellent at deodorizing and neutralizing the bacteria of waste, so you won't run the risk of bacterial exposure. However, those coatings aren't going to do the entire trick. Get your hands on a bulk packet of Eco-Fresh pouches, and you'll be able to handle most of the deodorization process hands-free. Following the directions on these neutralizes your waste as much as possible, which will greatly aid in cleanup.
There are liquid-based disinfectants for your chemical toilet, and those require a little more of your time. If you're considering purchasing a bottle of chemical cleaner, here's what you need to do:
1. Separation
Separate the top half of the toilet from the basin, ensuring that side valve locks are properly opened and everything remains contained within the basin.
2. Chemical Additives
Open the water cap that leads to your waste reservoir, and pour your disinfectant in. You don't need to wait between this and the third step; you can just keep rolling with the punches.
3. Replace and Rinse
Reattach the top and bottom halves of the toilet, and pay attention to those side valve locks. It's time to add some water in (usually about one gallon, depending on your chemical additive brand and type). Flush, and you're good to go.
How to Safely Empty a Portable Toilet
When you have a water flush system and basin, you'll have to locate specific dumping stations. These are usually located at RV sites in most campgrounds across America and allow for safe, proper disposal. The following information is related to bag disposals:
Most bag disposal portable toilets are going to come with a sample of one bag, such as the Reliance models on our list coming with Doodle Bags. These are introductory offers to get you to purchase more of that item, but they're also required by law to some extent. When you want to safely dispose of your waste, this is what you need to do.
These bags are designed to be biodegradable (though you should always check your packaging or the manufacturer's website). You'll need to dig a 6" hole in the ground, ensuring it's at least 100 yards away from any water source, as to not contaminate water for animals, organic life, or other campers. Bury your waste properly, and you're done.
This rule also applies if you're using an open-bottom model and waste is not kept in a bag. Dig a 6" hole at the beginning of your camping trip, place your open-bottom commode over the hole, and cover it with topsoil when done.
Sign Up Now
GET THE VERY BEST OF GEARHUNGRY STRAIGHT TO YOUR INBOX