Best EDC Knives in 2022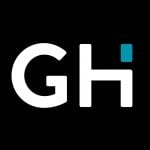 This product guide was written by GearHungry Staff
Last Updated
January 12, 2018
GearHungry Staff
GearHungry Staff posts are a compilation of work by various members of our editorial team. We update old articles regularly to provide you the most current information. You can learn more about our staff
here
.
GearHungry may earn a small commission from affiliate links in this article.
Learn more
While the materials, production methods and versatility of every day carry or EDC knives has changed over the past century the need to have what used to be called a pocket knife at the ready hasn't. Chances are your grandfather carried one on him most of the time as did his father before him simply because you could never be sure when you might need to cut, carve or repair something. Today EDC knives serve largely the same purpose as they always have – to be available if needed – although the EDC knives in 2019 have been taken to a whole 'nother level.
In this review guide we're going to take a look at the best EDC knives out there and then go over some of the common questions related to EDC knives as well as what to look for when buying one.
The Best EDC Knife
Kershaw Ken Onion Blur EDC Knife
Kershaw has gained a reputation for their quality EDC knives and the Blur is everything lesser EDC knives aspire to be. It's beautifully engineered, cuts a moderately aggressive profile, has a serrated section on the blade – should you have a need for more of a saw blade – and has a diamond-like carbon coated blade that prevents corrosion from taking hold. It's an ergonomic dream to hold and it has just enough heft to let you know it's there.
Whether you're cutting open boxes in the stockroom, cutting open poly straps on the loading dock, need to trim a bit of framing to make the junction box fit properly or cutting bait when fishing the Blur from Kershaw is the knife you want in your hand. The Blur features SpeedSafe assisted opening a reversible pocket clip and is a nice, tidy 4 ½" long when closed. It's also very slender almost to the point you could use it as a hunting knife, to skin game. The handle is made from aircraft grade aluminum and features Trac-Tec grip-tape for a rock-solid grip every time. One of the best EDC knives available.
Ontario 8848 RAT EDC Knife
The Ontario 8848 RAT folding knife has the clean profile of classic EDC knives with a 3 ½" AUS 8 stainless steel blade that resists corrosion. It also features a molded nylon mesh handle that provides excellent grip, dual thumb studs and a compact closed length of just 5". It's the type of EDC knife that skirts the line between utility and survival gear and the overall build quality is such you may be passing this one down to your son someday.
The look and feel of the 8848 is simple and well balanced, both visually and from a weight perspective. While the blade is a modest 3 ½" it feels like larger EDC knives when open. And speaking of opening the 8848 while not spring assisted nonetheless opens as smooth as silk and with a little practice you might even be able to perfect one-handed opening. The blade itself is flat ground and sh right out of the box. Also included is a 4 position pocket clip so you have plenty of options regarding how you carry it, including just slipping it in your pocket. EDC knives don't get better.
Spyderco Tenacious Plain Edge EDC Knife
Spyderco takes a distinctly 21st century approach to the design of EDC knives and the results are both visually and functionally compelling. The overall length of the Tenacious is 7 ¾" and the balance when open is superb. Inside are skeletonized steel liners that help increase structural integrity without adding bulk to this Spyderco knife as a whole. The blade is available either uncoated (shown) or coated with a matte black finish that eliminates glare.
That blade is 3 ⅓" in length – average for EDC knives – and fashioned from 8Cr13MoV stainless steel that sharpens up easily and does an excellent job of retaining that edge. The curved nature of the blade edge makes for the longest possible cutting surface. So while the blade itself is not huge it performs like a larger blade. In addition the G10 scales are very grippy and make holding the Tenacious a breeze, while the 4-way pocket clip allows for multiple carry options. One of the great mid-sized EDC knives that will easily tackle all your everyday tasks.
Our 2nd Kershaw entry on this 10 best EDC knives list the 1990X Brawler has an aggressive name and aggressive profile but it's really just a well-built hard-working piece of EDC that you'll be looking for excuses to use. The "tanto" blade comes to a nice point that's ideal for detail work, piercing things or perhaps creating guides for screws and the like as well as notches at spine near the handle for your thumb to give you a better overall hold.
There are no graceful curves to the 1990's blade as with other EDC knives. It's straight on toward the tip where it angles up sharply. The straight edge of this folding knife gives you the ability to bear down a bit harder on cutting tasks than you can with some other EDC knives (but if you do, be careful since this is not a full tang blade). Overall the knife is just over 7" long with the blade open and 4" when the blade is closed. The blade also features SpeedSafe assisted opening so you can get the knife open quickly and safely with one hand if your other hand is occupied. Finally, the durable glass-filled nylon scales make for a nice tight grip. All in all a great EDC knife to have on hand for whatever comes up.
Once again we go back to Kershaw, this time for their 1555 Cryo G10 Folding Knife. This is one of the best looking EDC knives out there. Its blade is fashioned from high quality cro-van stainless steel, which is the same steel used in high-end Japanese cutlery. That blade can be opened either manually or via SpeedSafe assist with just a push of the thumbstud or a flip of the switch built into the back of the blade. Once open it locks firmly in place.
The blade itself is smaller than most EDC knives at 2 ¾" (though it's curved throughout to maximize cutting surface) and when closed the whole thing registers just 3 ¾" in length. With its gentle forward reaching arc the knife is engineered to allow you to apply just as much or as little pressure to the task at hand as is appropriate. Finally the handle is made of G-10 glass-infused nylon for supreme durability. There are bigger EDC knives out there as well as more expensive ones but there are few that live up to the name "pocket knife", while also extending the meaning of that phrase, quite as well as the Kershaw 1555. Be sure to also check out our list of the best Bushcraft knives for more great items like this.
Spyderco Delica4 Lightweight
The Spyderco Delica4 Lightweight is just that, tipping the scales at an incredibly light 2 ½ oz. That's great for those who don't like to feel their EDC knives flopping around in their pocket all day. The blade checks in at just under 3" in length and the entire knife is around 4 ¼" with the blade closed. Tough, corrosion resistant VG-10 stainless steel is used for the blade and the handle is fabricated from fiberglass reinforced nylon (FRN) for long-term durability and a firm grip.
The professional grade VG-10 stainless does a great job holding an edge while the texturing on the FRN handle allows you to do a great job holding the knife. While there's no assisted opening for the blade you barely need it anyway as it glides open without a fight before locking securely in place. Inside the handle are opposing stainless steel liners that buttress the knife's structural integrity while adding no bulk and virtually no weight. The built-in clip also offers you myriad carry options. The Delica4 will cost you a bit more than some other EDC knives but it's worth the stretch. Make sure you also check our guide to the best Ka-Bar knives for more great items like this.
We take one more stroll down Kershaw Lane with the Volt SS, a knife that's one of the most ridiculously attractive EDC knives and one that feels as good to hold as it does to look at. The steel at work in the blade is corrosion resistant, bead blasted, high-quality 410 stainless and that blade is a satisfying 3 ½" long to the tip, which features an aggressive point for piercing and rooting tasks. Much is made in the marketing of this knife of the SpeedSafe assisted opening and rightfully so because the blade flips open quietly and locks in place securely with no effort on your part.
Everything about the Volt SS says "convenience" from the SpeedSafe opening to the lightweight to the thin profile and 3 position pocket clip. It can feel somewhat like a survival knife and there's nothing wrong with that. Just don't get carried away and forget that it's a folder and not full tang. You also don't have to worry about the knife opening in your pocket. And you'll want to carry it in your pocket because it's so delightfully slim. All in all this is one of the best EDC knives for do-it-yourselfers, tradespeople, casual campers and maybe even more dedicated outdoor enthusiasts.
CRKT Squid Folding Straight
The Squid, as it's affectionately called because of its profile, is one of those EDC knives that's taken the notion of 'pocket knife' seriously and produced one for the ages at a price your grandpa would love. The blade is a short 2 ¼" but has a full, curved cutting edge that makes the most of every micron of cutting capacity. Overall the knife has a substantial feel to it that belies its diminutive dimensions and a nice clean look most will love.
The Squid features frame lock so you can be sure it's not going to open in your pocket and knurling on the spine of the blade to help you retain absolute control over your cut. The "stonewashed" finish on the blade is a nice touch that creates a subdued look for a knife that's all business. At the butt end of the handle, there's hard as nails stainless steel glass breaker just in case you should ever find a plate of glass standing between you and safety. In general, the Squid is beautifully balanced when open (none of that dropping toward the handle feeling you get with some EDC knives) and the whole thing can be had for a wink and a song. Just an outstanding value. Our handy guide to the best boot knives features more great products like this.
The last of our 10 best EDC knives the Sanrenmu 7010LUC-SA 710 is one that tests your memory when it comes to remembering its name but will be hard to forget due to its effortless functionality and low, low price. It features 8Cr13Mov corrosion resistant stainless steel in the drop point blade that sharpens up easily but won't have to be sharpened very often because it does a great job holding its edge.
The Sanrenmu 7010LUC-SA 710 takes some guff from purists who see it as a copy of the much more expensive Sabenza EDC knives but that's like knocking a new Honda because it looks a little like a Mercedes. The fact is this is an outstanding value that is comfortable to hold and folds up nice and tight to slip easily into your pocket. It opens smooth although maybe a bit tighter than some would like and the blade is razor sharp out of the box. If you've been looking at a lot of EDC knives trying to find a deal, here it is. Find more great products like this by checking out our guide to the best Karambit knives.
EDC Knife Buying Guide
Q: What Is EDC?
A: First of all, if you didn't know, it stands for everyday carry. These are little tools and useful bits that you should have on you at all times. Ever heard the phrase, "Always expect the unexpected"? It applies directly to the reason that men are carrying EDC kits with them nowadays. It's become popular in recent years (think 2012 onward), especially with the state of the world and how's it going.
There are a bunch of different ways that your EDC kit (including EDC flashlight) can get you out of a bind, if you know how to use them. One rule of thumb is that you shouldn't weigh yourself down by a tremendous amount with your EDC. Lightweight, aerodynamic items that improve your life and make you ready for the unknown—not susceptible to back pain or pulling a rotator cuff.
So what are you doing when you carry around an EDC kit? For starters, your friends may call you a prepper. Of course, those friends may also ask you for a bottle opener, and then you'll be the one laughing when you deny them use. The point is: EDC is supposed to exercise a few things about you, and here they are:
Personality – Your EDC says a lot about you. EDC kits come in various styles and sizes (don't make a hodgepodge one; it'll look awful every time), and tell people that you're the kind of person who's always expecting something to go off, and that you're ready. It shows that rooted in your personality, you're not someone to be effed with.
Being Ready In A Pinch – Having an EDC kit doesn't mean that you're waiting for the world to end, or that you're going to stop a bank robber cold in their tracks. (Don't be a hero, kid.) It does mean that you're ready for all of life's little inconveniences. You never appreciate tools until you have them in a pinch, when you really need them and otherwise can't get a job done. It may seem silly at first; maybe you're cutting rope or unlocked a bathroom door, but then, what happens when you're in a car wreck and need to saw the seatbelt off of yourself or a loved one? What happens when you're hiking and you end up getting lost in the dark? Oh wait, you don't have to worry about those what-ifs, because you brought flashlight to the party.
Reliability – You know who thinks of every way a situation can go wrong before it goes wrong? A prepared person. You show that you're reliable to your friends, but mostly, to yourself. Being able to have all eyes on you when everyone else is panicking makes you the go-to when things go wrong.
Q: Alternative Uses For An EDC Knife?
A: A knife is a knife, right? Not when it's in your hands. You know fifteen little tips and tricks that you can use that knife for to get yourself out of a bind when you need, and help out others when they need it. Add these fifteen little tips to your arsenal (if you don't know them already), and be the master of EDC.
Opening A Package – Amazon delivered your awesome purchases that you found on Gear Hungry, but you haven't a thing to open them with. Oh, wait—you do! It seems mundane, but it's useful, nonetheless.
Splinter Removal – Nothing sucks more than walking barefoot onto your deck, and emerging with a splinter. Happens out on the hiking trail, too. No matter, you've got a knife. Put the blade tip on one side, your finger on the other, and remove gently.
Money Clip – Traditional money clips are overrated. Use the latch on one side to hold your money, and people will know exactly who not to steal from
Bottle Opener – Takes a smidgen of practice, but using your knife to open up a bottle when you're all sitting around the fire is a great way to keep the mood.
Wire Cutter Out Of Reach? – It's not that you won't get up for those wire cutters, it's that you shouldn't have to. EDC knives are excellent in a pinch when everything else is out of reach.
Separating LEGO Pieces – So it's not for your son or daughter. We all still play with LEGO, and that's totally fine. That nifty separator tool can't get the tiny bricks apart, though. Use your knife.
Filet A Fish – Nope, it's not a popular American chain sandwich—when you're out on the lake and you're camping out for the night, filet the fish and cook it that night. Don't let it go bad in the cooler.
Open Your Wine – Perhaps one of the most searches things in all of Google history (besides how to tie a tie) is how to open up a bottle of wine with no corkscrew in the house. I want to get drunk, but I didn't want to plan ahead of it. I don't have a corkscrew, so a knife will work just fine.
Cleaning Up Messes – Got kids? Then you've also got disgusting messes to clean. Your knife can get gum out of the carpet, and scrape crud off of the floor, if need be.
Peeling Potatoes – Don't peel potatoes with a vegetable peeler. Tell those around you that it's not the day to eff with you, because you're peeling potatoes with an EDC knife like a boss.
Access A Wound – The whole point of EDC is to be ready for anything. In the event of a serious injury, you have no time to waste. Use your knife to cutaway the cloth that's hiding a wound. It's convenient in a flash.
Tightening Screws – No metaphor here—screws are loose? Tighten them up like you would with a screwdriver.
Metal Detector – Yeah, it sounds crazy until it works. Most blades have a big of magnetization going on, so you can use it to find items (like screws and coins) that have fallen on the leafy forest floor.
New School Letter Opener – Don't just open letters like an aggressive grizzly bear trying to get into a YETI cooler. Ever see your neighbors digging their finger into an envelope at the mailbox, looking like a crazy person? They won't see you, because you thought ahead.
Buyers Questions
People who've never owned one typically have questions about EDC knives. Below we've chosen the most common questions we heard while doing our product research on EDC knives in the hopes the answers will help you out as well.
Q: What Is An EDC Knife?
A: EDC knives are a type of knife commonly known as "pocket knives". They're intended for general use, are typically moderate in size and price and most of them fold up so they can be carried easily in your pocket (hence the name). They are indeed everyday carry knives in that they don't have a specific function, they're just supposed to be at the ready for those times when you need a blade. Unlike karambit knives and Ka-Bar knives that tend to have specific uses.

Q: Who Carries EDC knives?
A: Electricians, carpenters, construction workers, sailors, campers, roofers, plumbers, police officers, fire fighters, auto mechanics, warehouse workers, heavy machinery operators and just about anyone else who works with their hands or just likes to be prepared for any eventuality.
Q: How Are EDC Knives Different Than Survival Knifes?
A: Survival knives typically have fixed blades and are what's known as "full tang" knives. Full tang means the steel that comprises the blade extends through to the butt end of the handle. Why is this important? Because with survival knives you often need to really lean into the task at hand, like hacking underbrush or cutting wood to start a fire. As such you need to know the blade won't break off or come loose because your life may be depending on it. EDC knives by contrast are used for incidental, low impact, low effort jobs like cutting cardboard so there's no need for the full tang. And no full tang means you're able to fold the knife in on itself to save space.
Q: Why Not Just Carry A Swiss Army Knife?
A: Perhaps the best answer to this question is: "Why would you?" Do you really need to carry nail clippers and a pair of tiny, unusable scissors around all day? Maybe you do but the point is the Swiss Army Knife, as groundbreaking as it was, is a fundamentally different animal than EDC knives. It's meant to be a mini-toolbox in your pocket and the blade size and quality are de-emphasized. Meaning the blade is small and weak. Also, if you polled 100 SAK owners how often they use anything other than the blade you'd likely be surprised to find the answer is "almost never". So unless you have some specific need for one then what's the point of carrying around a bulky tool or a Multi Tool when all you need is one of these EDC knives?
Q: How Do You Sharpen A EDC Knife?
A: Being the hero with an EDC knife isn't going to do you much good if you can't cut through anything. You need it to be like your wit—sharp, ready for anything. The proper and efficient way to sharpen your EDC knife boils down to just three methods. There are plenty more, but these are guaranteed to get the job done in an efficient manner.
Electric Sharpener – You can spend a mint on these, but they're essential for those of you who carry EDC like a pro, and also have axes and other sharpening-required items in your home/homestead. It saves time, and does the work for you.
Knife Sharpening Set – Pretend that your EDC knife is the kitchen blade, and you're Emril Lagasse—bam! Sharpen your knife like a boss by practicing the same way that kitchen chefs keep their equipment looking sharp, sleep, and shiny.
Stones – When you don't want an electric kit or to spend money on a sharpening set, go tribal and get the proper stones necessary to sharpen your blades. These are usually inexpensive, but don't require a whole lot of manual effort, just repetition.
Things To Look For When Buying EDC knives
Here are some of the things you'll want to keep in mind when shopping for EDC knives.
The Blade – Keep in mind these are EDC knives we're talking about here so you won't find any with a blade over 4". That said the blade should be made of a high quality stainless steel, one that resists corrosion and holds a nice edge. In most cases that means either 420, VG-10 or 8Cr13Mov stainless. While titanium is great it's the very definition of overkill for EDC knives. It's like bringing a tank to a knife fight. Curved blades on EDC knives make the most of the being short by maximizing the available cutting edge so that's something to consider as well.
The Handle – Handles, or 'scales' as they're often called, will determine how comfortable EDC knives are to work with, how safe it is to work with and how easily the knife slips into your pocket. G10, stainless and aircraft grade anodized aluminum are all popular material choices for pocket knife handles today largely replacing the wood handles of yesteryear. Contouring and texturing can aid in the grip but vary from knife to knife. So if you're looking for EDC knives with the most secure grip possible keep that in mind. Lastly, a big, bulky handle will make the knife unwieldy as far as pocket carry goes so look for a handle that sits relatively flat. If you're not a pocket carry type of person make sure you select a knife that offers a pocket or belt clip option.
Opening Methods – There are basically 3 types of opening mechanisms on EDC knives: manual, assisted and automatic. The vast majority of EDC knives feature either manual or assisted opening or both. Whichever method you choose the most important thing is that the blade opens without a fight and locks in place firmly. You don't want EDC knives closing on your fingers while you're working on something after all. If you have a chance to try out some EDC knives take advantage of it and see which ones open and close the smoothest and which have the most hassle free locking mechanisms.
Appearance and Price – EDC knives come in a variety of looks ranging from the definitely aggressive to the refined to the utilitarian. Which one you choose will be determined by your personal taste. But rest assured whatever your tastes there's an EDC knife out there for you. As far as price goes, if you're paying more than $100 for an EDC knife you should really ask yourself why. You can get a great knife for considerably less than that which will serve you well for many years. EDC knives are not intended to come to your rescue if you find you've parachuted in behind enemy lines or you're lost on K2. They're pocket knives and, befitting their humble nature and EDC purpose, should have an affordable price tag.
Conclusion
EDC knives are old school kit that stubbornly refuses to give way to the digital age. The still find myriad uses and are carried by men and women from all walks of life. The EDC knives we've reviewed here are the best of the bunch in our opinion and any one of them would be a proud addition to your every day carry. One more thing about EDC knives to keep in mind: most knife related laws are aimed at knives with blades longer than 4 inches. Since 99% of the EDC knives on planet earth fall below that benchmark you're not going to get yourself in hot water with the powers that be for carrying one, even if it's "concealed" in your pocket. Just something to think about when considering EDC knives.
We hope you found the information in these EDC knife reviews helpful and be sure to stop back again soon for new product reviews and guides from the crew at gearhungry.com.
Sign Up Now
GET THE VERY BEST OF GEARHUNGRY STRAIGHT TO YOUR INBOX