Best Portable Power Banks in 2021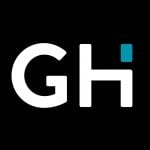 This product guide was written by GearHungry Staff
Last Updated
January 16, 2018
GearHungry Staff
GearHungry Staff posts are a compilation of work by various members of our editorial team. We update old articles regularly to provide you the most current information. You can learn more about our staff
here
.
GearHungry may earn a small commission from affiliate links in this article.
Learn more
Being stranded in the middle of nowhere on your hiking trip as your phone's flatlined and deciphering your paper map is like reading a foreign language. Sitting in the back seat of the car and wanting to scream in rage as your phone has reached the panic inducing 1% level so it's only a matter of time until you'll actually have to…talk to your family members sitting around you. Reaching a super high level on Clash Of Clans while on the train only to notice your phone edging towards the 3% battery mark. These are all big, catastrophic problems, but only because you didn't have a backup power bank to recharge you and keep you going.
But the crucial question is, which is the best power bank to get? The answer is made harder and harder with every passing week as more power bank brands continue to enter the market. But fret not, we've done the hard, tedious work of sifting through hundreds of power banks to find the very best ones on the market today and have been kind enough to cover them in detail below.
Quick Answer: The Best Power Bank
Anker 20000mAh Portable Charger PowerCore 20100





The Anker PowerCore 20100 has a ridiculously large capacity which can charge the iPhone 7 around 7 times, the Galaxy S6 around 5 times and iPad mini 4 around twice. And like most Anker Powerbanks, the PowerCore 20100 provides super-fast charging. In this model, their two proprietary technologies PowerIQ and VoltageBoost combine to deliver the fast charging possible. The device can recharge itself in 10 hours with the 2 Amp charger. Now that's quick!
When it comes to safety the PowerCore 20100 has it covered. The device has Anker's coveted MultiProtect Safety System built right in which means surge protection, short circuit protection along with countless other safety features that ensure your device is completely safe.
When it comes to design, as with most Anker products, the PowerCore 201000 is sleek and elegant. It has a long, rounded, rectangle candy bar shape and is a consistent matte black all the way around. On the front of the device there is the Anker logo in the centre left in a subtle, muted black and four, small, round charging indicator lights on the top right. The dimensions are 6.64 inches x 2.28 inches x 0.87 inches and weight is 12.48 ounces. Make sure you also check our guide to the best travel adapters.
Key Features:
High-speed charging
4.8 amps output
Anti-smudge and anti-fingerprint coat
7 days charging capacity
Specification:
Brand

Anker

Model

AK-A1271011

Weight

11.4 oz
Super high capacity of 20,100 mAh in a small device
Fast charging via the 2.4A ports, made even faster as a result of Anker's proprietary PowerIQ and VoltageBoost technology
Attractive, slim design
Large number of safety features built in
We feel a power bank of this capacity and price could have had more than 2 charging ports
Anker PowerCore 10000 Power Bank





Anker is a brand, that in a few short years has ascended from obscurity to becoming a name that is almost synonymous with tech gadgets, and especially power banks. Their power bank products are what made the brand so popular and loved in the first place, and for good reasons, which we'll discuss below.
The Anker PowerCore 10000 has a monstrous 10,000 mAh capacity which is incredibly impressive in itself. But to us, what's more impressive, and incredibly rarer, is the fact that they have managed to make the PowerCore 10000 incredibly small and light for a power bank of its capacity. The company bills it as being "smaller than a deck of cards and lighter than a baseball", and after checking it out, we agree with them. We can comfortably say that you will be incredibly hard pressed to find another 10,000 Mah power bank on the market that is as small and as light as the Anker PowerCore 10000 is.
There's no point having a 10,000 mAh capacity battery if it takes all day to charge your device, fortunately, with the Anker PowerCore 10000, that's not the case. As is the case with many other Anker power banks, this one has their ever-popular PowerIQ high speed charging technology built in which means your device will charge blisteringly fast so you can get back to that game of Candy Crush faster than you thought.
Now onto the build quality. This is an area where the PowerCore 10000, like most Anker products, really shines. This Powerbank is built like a brick, albeit a very light brick, which highlights their truly impressive engineering feat of making something super solid and rugged and remarkably light at the same time. According to the company, this power bank has a strong double layer shell which includes fire resistant polycarbonate and which houses high-grade components and world-class chips all tied together using cutting edge circuitry. Further, the power bank has gone through extreme shock, temperature and vibration tests to ensure the build quality is second to none.
And Anker is a company that takes safety seriously. The PowerCore 10000 has Anker's proprietary safety system, called "Multi Protect" built in, which includes advanced surge protection and temperature control.
In terms of size, dimensions, and weight. The PowerCore 10000 weighs a super light 180 grams/6.35oz and it's dimensions are 3.6 x 2.3 x 0.9 inches.
The power bank comes with a micro USB cable, travel pouch, welcome guide and an 18-month warranty. Only one USB port so can't charge multiple devices at the same time. We give this a thumbs up as the contender for best portable charger.  And you may also be interested in some of the best AAA rechargeable batteries from our list, so check them out.
Key Features:
11 safety technological features
3 days power supply
High-speed charge
Durable casing
Specification:
Brand

Anker

Model

A1263011

Weight

180g
High capacity power bank in a small and light package
Very good safety features built in
Incredibly high build quality and durability
Fast charging via VoltageBoost And PowerIQ
Possible battery longevity issues reported by a very small percentage of customers, however, the company does provide an 18 month warranty
Only one USB port so can't charge multiple devices at the same time
RAVPower 26800mAh Power Bank

RAVPower was founded in 2011 in a bid to create a line of innovative charging tools for use. It started as a simple idea but has spurred into a reliable manufacturing brand of effective tools. Their line of products includes power banks, wireless chargers, car chargers, and many more; nonetheless, each of these products stand out in both effectiveness and functionality. This is what gives the RAVPower strong appraisals from all its users, and has paved a way for the company to attain awards based on their excellent delivery. Considering their outstanding products, it's easy to say that the RAVPower Titan Power 26800mAh Power Bank is a device that has more in store for everyone to benefit from. With more power packed into one charging device, featuring an outstanding 26800mAh, this is an opportunity for users to have at hand, a portable device with endless possibilities.
This power bank is efficient enough to give a full 9 days charge for those who need a constant power supply. Of a surety, this creates satisfaction for those in the category of having devices that cannot afford to have flat batteries. This also provides convenience at its best, due to the fact that in just a quick charge, your device is up and running with more than enough remnant power for several charges. With triple charging outlets, there is no room for delay in charging, as multiple devices can tap into the enormous power reservoir and get connected no matter the time. The availability of a total of 5.5A output ensures there is no delay in the charging process, as this device whoops up a high level of charging speed. What's more, the RAVPower Titan Power 26800mAh Power Bank also features a DC 5V/2A input, meaning recharging this power bank is a breeze of convenience, requiring just a small amount of time in order to get this power bank on the move. You may also be interested in some of these quality CR2032 batteries from our list, so check them out.
Key Features:
5.5A output
3 charging outlet ports
9 days of charge supple
26800mAh
Specification:
Brand

RAVPower

Model

RP-PB41

Weight

1.06 pounds
Anker PowerCore Slim 10000 PD Portable Charger

For various high-capacity power banks, often at times, there is no adequate provision for charging smaller devices such as Bluetooth earphones, and the likes of such. Most high capacity power banks are not specifically designed to suit this purpose, and as such, users with such devices would have to resort to other charging methods. Insightfully, there has been some closure to the fact that large capacity power banks are ineffective on the subject of charging smaller devices. Contrary to popular knowledge, there is a power bank with an intuitive feature of enormous capacity, still with the ability to charge smaller devices. On this note, we present to you the Anker PowerCore Slim 10000 Power Bank. This product is an innovative improvement in the world of power banks, effectively suiting all purposes and intent of charges. This power bank gives the user an advantage of power accessibility on all devices, inconsiderate of the size. Aside from the intuitive power accessibility that this power bank possesses, as the name implies, the major feature about the Anker PowerCore Slim 10000 Power Bank, which has drawn attention and appraisals towards this engineered design, is simply the sleek nature.
This power bank features the slimmest and lightweight compartments, attested to suit every hand that will hold it. This enhances grip capabilities, as well as ensuring it fits into any purse or bag while on the go. The Anker PowerCore Slim 10000 Power Bank possesses a sleek body nature accompanied by a superior quality matte body finish, ascertained to provide maximum durability. What's more, the matte body is resistant to stains and fingerprints and is an engineered work of art. This power bank also features an LED display light which properly identifies the status of power available and is great incorporation for insightful feedback. With a slim case design and power capacity of 10000 PD, enough to deliver more than two days of effective power supply, you can't go wrong with the purchase of this charging device. Our guide to the best fast charging cables features more handy products like this; check them out.
Key Features:
Quick charge of 3.5 hours
LED light display
Slim portable casing
Multi-protect safety technology
Specification:
Brand

Anker

Model

A1231011

Weight

7.5 ounces




We don't think it would be right for us to discuss the Anker PowerCore + Mini without starting with the most notable aspect of the device. The design. The look of the Anker PowerCore + Mini marks a great departure from the rounded rectangular "candy bar" shape that the overwhelming number of power banks have taken, the PowerCore + Mini, to us, closely resembles a Smarties tube. The Power banks small cylindrical shape looks elegant and portable.
Anker have dubbed the device "lipstick" sized, which we suspect may be, largely, a bid to appeal to more of the female market. Further evidence of this is the fact that the power bank comes not just in Anker's staple, and now iconic, matt black, but also in a metallic pink, gold, silver and blue. The device is made of aluminium, it's dimensions are 3.7 inches x 0.9 inches.
Despite this being one of Anker's lightest and smallest power banks, it still packs a powerful punch in the capacity, speed and features department. It has a 3,350 mAh capacity and charges itself in 3-4 hours with the 1 amp adaptor (which it doesn't come with) or the micro USB cable (which it does come with, and would have been an outrage if it didn't come with). The device also has Anker's PowerIQ technology built in which intelligently detects the device you have plugged in and charges it as fastest as possible up to 1 Amp.
Also, it's really good to see that the Anker PowerCore + Mini has the same/similar safety features as it's more expensive siblings in the Anker range. The PowerCore + Mini has Anker's MultiProtect Safety System built in which protects you and your device from shorts and surges. Make sure you also check our guide to the best wireless chargers. 
Incredibly light (at just 3 oz) and compact (3.7 × 0.9 × 0.9 inches)
Charges devices faster than competing mini power banks due to Anker's proprietary PowerIQ charging technology that's built in
Has high level safety and security features built in
Despite it's cheap price, the power bank contains high grade batteries inside
USB port is only 1A, however, this was somewhat expected from a power bank of this size and capacity
Those that have gotten used to candy bar (rounded rectangular) shaped power banks may not warm to the cylinder lipstick shape of this powerbank
GETIHU 10000mAh Portable Power Bank





The GETIHU is a portable power bank with a 10,000 mAh capacity. And this thing really deserves to be called portable. It's an impossibly thin 0.37 inches/0.94 cm and super light 7 ounces.
The charger features GETIHU's fast charging technology and has dual USB ports which lets you charge 2 devices at the same time, perfect for those gadget hoarders out there. So, you can easily simultaneously charge an iPhone and iPad at the same time using this thing which is something that can't be said for many of the other portable power banks on the market today.
And GETIHU doesn't skimp on safety either. The portable charger has intelligent safety protection built in which protects your charger and the devices being charged against a whole host of things including over-charging, over-discharging, over-voltage, over-current (basically, over everything), oh, and it also protects your devices against short circuit charging accidents.
For all you frequent travellers and campers out there, you'll be pleased to know that the GETIHU power bank has an LED flashlight built in which you can turn on and off using the power button.
We've always said that one of the biggest signals of how much a company believes in their product and how honest they are can be seen from the warranties and guarantees they provide. GETIHU goes all out in this department, which is a very good sign. They offer a 30-day money back guarantee, 360-day warranty and lifetime technical support.
The package comes with the power bank (of course), 1 USB charging cable and 1 user manual (which we doubt you'll need). Be sure to also check out our list of the best USB flash drives for more great items like this.
High 10,000 mAh capacity
Good safety features built in
Two USB ports for multiple device charging at the same time
LED flashlight built in
Incredibly good guarantees and warrantees (30-day money back guarantee, 360-day warranty and lifetime technical support)
Although it is thin and light, it is on the slightly large size in terms of surface area
Of the two USB ports, only one of them is 2.1A, the other is 1A
RAVPower 22000mAh Power Bank





Next up we have the RAVPower 22000 and there's no point in us beating around the bush, so we might as well start by discussing, by far, the biggest benefit of this power bank and that is it's staggeringly large 22,000 mAh battery capacity. Just for some context, on a full charge, this beast can charge an iPhone 7 approximately 8 times, an iPhone 7 Plus approximately 5 times, an iPhone 6s approximately 9 times and a Samsung Galaxy S7 approximately 5 times.
And not only does the battery have a jaw-droppingly large capacity it's also incredibly efficient. The Li-polymer battery inside impressively retains 70% to 80% of its capacity after 500 charge cycles.
Other features of the RAVPower include a large number of ports, which means you can charge 2 iPads and 1 iPhone at the same time! This is clearly the power bank for the gadget enthusiast. The device also has what they call "Ismart 2.0", a system which adjusts current and voltage to drastically minimize charging time.
Now it's time to talk build quality. Often large capacity power banks like this one disappoint when it comes to this area, thankfully that's not the case with the RAVPower 22000 at all. The device has a UL94 V-O fire resistant shell which, according to the company, is the same type used by Mercedes Benz, BMW and other luxury car makers. Impressive. The company also claims that the RAVPower has the same battery manufacturer and quality control as the iPhone 6s, however, that is a claim that would be pretty hard to verify, especially as Apple is a notoriously secretive company.
When it comes to safety, the RAVPower 22,000 doesn't shy away. Firstly, as mentioned above, it's body is made from a UL94 V-O fire resistant shell. On the inside, the device has a "Battery Protecting NTC" which monitors battery temperature and provides self-regulating high-temperature protection. Further, there is a built-in system called "Smart Protection With MCU" which provides over-charge, high temperature, and short circuit protection. It also allows charging and discharging simultaneously. Additionally, the device has "Surge Protection IC" which monitors the current for charging the external battery, adjusts the input voltage and provides circuit protection and "High-Performance Charging IC" which maintains a stable 5V output current for connected devices. Finally, the RAVPower has an industry-leading power management chip which provides 10-layer protection when charging.
With regards to looks. The RAVPower 22,000 has a sleek, elegant and subtle appearance with the RAVPower logo present on the front of the device, with a gloss effect. The only lights on the device are the string of small round blue charging lights at the bottom front of the device. We can't help but feel that RAVPower borrowed heavily from Anker when it came to the design of this device, as it resembles some of Anker's best-selling power banks.
And finally, in terms of product dimensions and weight, the RAVPower 22,000 has dimensions of 6.5 x 0.9 x 2.8 inches and a weight of 14.4 ounces. So not too bad for a product this powerful, with such a large capacity battery and so many ports. Our handy guide to the best external hard drives features more great products like this.
Very high capacity of 22,000 mAh
Unlike many competitors, the power bank has more than two ports and they are all high-speed ports, at 2.4A each
Very good safety features built in.e all high-speed ports, at 2.4A each
Long lasting battery – retains 70-80 percent capacity after 500 cycles
Battery longevity issues reported by a very small percentage of customers
Quite heavy at 14.4 ounces, but that's to be expected from such a high capacity power bank using high density Li-polymer batteries
EasyAcc 20000mAh Power Bank





The EasyAcc has an impressive capacity of 20,000 mAh. To put that in context, on a full charge this thing can charge an iPhone 7 around 6 times, a Samsung S7 around 5 times, and an iPad Mini 3 around 2 times. So not too shabby at all.
The area where the EasyAcc really stands out is charging speed. It's proprietary "Life Saver" (which we thought was a really cool name) technology means it can be superfast recharged within 6 hours, reducing the recharging time by up to 50% compared to similar 20,000 mAh power banks from competitors.
Additionally, the device has auto detection technology built in which cleverly changes the charging speed depending on which device(s) you have plugged in, to deliver the optimum, fastest charging speed for each device, every time. This thing can charge your device up to 2.4A, which is essentially twice as fast as a standard computer USB port. Not too bad at all.
Unlike a lot of power banks out there that deliver big on charging capacity but are woefully inadequate when it comes to number of ports, the EasyAcc delivers strong on both accounts. It has an impressive four USB ports at the front of the device (i.e. four more than the new Macbook – we love you really Apple.). So yes, with the EasyAcc you can charge four devices at the same time. We can imagine the gadget fiends among you smiling with glee at reading that, and we don't blame you.
So let's talk safety. The device has adequate safety features built in which prevent your beloved devices from overcharge, overcurrent and short circuits. Further, the EasyAcc conforms to CE, RoHS and FCC regulations.
With regards to design, the device takes the ever-popular candy bar shape – it's sleek rounded rectangular shape is a solid a black, however the device is accented with a strong, vibrant orange or red (depending on the color you go for) across all sides. For those of you that don't want to draw too much attention to yourselves, you will be pleased to know that the device also comes in black with grey sides too. The device weighs 1.2 pounds and it's dimensions are 7.2 x 4.6 x 1.3 inches. This is also a great car gadget.
High capacity of 20,000 mAh
Can charge your devices incredibly quickly due to proprietary Life Saver technology, 2.4A USB Ports and the ability to automatically identify your device and optimise charging speed for it
4 USB ports so you can charge four devices at the same time
Flash light built in
18-month warranty for peace of mind
A small percentage of customers have reported that the product doesn't last long and the effectiveness of charging reduces after a couple of weeks to a couple of months, however, the company provides a 18 month warranty
Device may be a bit of an overkill for those that don't have several tech devices and serious charging needs





The Aibocn is a 10,000 mAh power bank which is a lot more portable than competitors with similar capacities. It's dimension are an impressively small 0.78 x 5.4 x 2 inches. The device has two USB ports and has a flashlight which is perfect for hikers, campers, and travelers.
With regards to design, the device is a candy bar shape, and has a pristine all white exterior with the only other color being a long rectangular bar running across the top front of the device, this bar comes in black, grey or orange. The device is coated with a unique anti fingerprint material which means you won't have to spend time periodically vigorously rubbing the power bank with a cloth to get rid of finger marks and scuffs.
With regards to safety, the device has "Intelligent Safety Protection" built in, which provides over-charge, over discharge, over voltage, over-current and short circuit protection. Find more great products like this by checking out our guide to the best lightning cables.
2 USB ports so you can charge two devices at the same time
Great safety features built in. Intelligent Safety Protection protects against overcharging, over discharging, over voltage, over current and short circuits
Attractive, pristine all white exterior
Flash light built in
Of the two USB ports only one of them is the fast 2.1A, the other is a slower 1A
The white colour of the device may make scratches/scuffs more visible
A small percentage of customers have reported issues with device consistency and battery longevity
RAVPower 27000mAh Power Bank 85W



When the RavPower 27000mAH Power Bank 85W got its most recent upgrade we knew that we had to come back and update this list. In fact, we like this power bank so much that we've decided it should replace the Best Choice product. RAVPower is a company that makes brilliant electronics, without charging the same prices as some of the big-name brands. Having said that, this is still a pretty expensive product, especially for a power bank. But we think the benefits completely justify the price.
First off, it can power up to three devices at a time. It's got one Type-C output and two USB iSmart ports, that allow you to charge the latest tech. You just need to remember to bring enough USB cables and you and your friends can charge up devices anywhere, and at any time. The second-best thing about this power bank is the amount of power it holds – it has a capacity of 27000mAh. To put that into language we can all understand, it can fully charge an iPhone 7 – 7.6 times, a Galaxy S8 – 5 times, and a MacBook – 1.4 times. You can also recharge the power bank in just 5.2 hours, which means you can leave it charging on your bedside table whilst you're sleeping and when you wake up, it'll be fully charged.
Other than that, it has industry-leading heat dissipation, which is going to come in really handy when you're charging three devices. To sum up, this is our favorite power bank on the market. Sure, it's a little expensive, but you're never going to be left without power when you need it. It also makes a perfect last minute gift when you are not sure what to buy.
It's one of the most powerful power banks out there.
It has the newest USB connections and charging technology.
Heat dissipation technology keeps it cool. 
Recharges fast.




The Anker PowerCore 13000 is the successor to the PowerCore 10400 and has an impressive 13,000 mAh capacity. It can charge an iPhone 6s approximately 5 times, a Galaxy S6 around 3 and a half times and an iPad Air 2 once. Much like the PowerCore 20100 reviewed above, the Powercore 13000 has a combination of Anker's proprietary technologies, PowerIQ and VoltageBoost built in which delivers the fasting charging possible, every time. It has 2 USB ports up to a seriously impressive 3A.
In terms of safety, much like the PowerCore 20100, the 13000 has Anker's "MultiProtect Safety System" built in which provides surge protection, short circuit protection and a whole host of other advanced safety features to ensure you and your devices are safe.
With regards to design. The Anker PowerCore 13000 has the familiar Anker design – sleek, sophisticated all-black exterior with the Anker logo in a subtle muted glossy black on the middle front of the device, and small, round charging lights on the top right. The device has two USB charging ports on the front side. Unlike the PowerCore 201000 reviewed above, the PowerCore 13000 is a rounded square, "wallet" shape as opposed to the more common candy bar shape.
In terms of dimensions and weight. The device's dimensions are 3.8 inches x 3.2 inches x 0.9 inches. With regards to weight, it's 8.96 ounces – Anker claims that the PowerCore 13000 is approximately 30% lighter than 13,000 MaH power banks from competitors.
Good capacity 13,000 mAh battery
Very high-speed charging via 3A USB ports and further improved by PowerIQ and VoltageBoost technology
Good security and safety features via Anker's Multi Protect Safety System
Made of impact, extreme temperature and vibration tested materials
30% smaller and lighter than competing 13,000 mAh power banks
Attractive wallet shape and size form factor
Matte finish enhances grip and prevents both fingerprints and smudges
Could have had more than two ports
iMuto 20000mAh Portable Charger

This iMuto compact portable power bank is the epitome of 'small yet mighty.' Offering enough juice to charge your iPhone 6 almost 8 times, your MacBook practically 1.2 times, your iPad Air almost 1.7 times, and your Galaxy s6 cell nearly 5.7 times, this power bank is a powerful and intense essential for any purse or overnight bag. With two USB ports allowing you to plug two devices directly into the charger, this tool is compatible with almost all devices and will keep you fully charged wherever you go.
The LED screen is an ingenious addition, allowing you to see exactly how much battery you have left in your charger in an easy-to-read digital format. There's even a built-in LED flashlight giving this portable charger and dual-use and making it perfect in a blackout! The charger comes with its own Micro USB cable, a waterproof travel pouch, user guide, and an 18-month warranty, so you know you've got everything you need to use this portable power bank with confidence wherever you go. The item itself is smaller than an iPhone 6+, measuring just 5.12 x 3.07 x 1.18 inches. You can comfortably carry this iMuto Portable Charger in your pocket or in the slim lining of your favorite bag, and with a 75 Watt-Hour rating, you can even safely fly with it in your carry-on luggage!
Key Features:
20,000mAh, 75 Watt-Hour rating
Measures 5.12" x 3.07" x 1.18" and weighs 14.5oz
2 USB ports for fast dual-device charging
LED display screen and built-in flashlight
A-Class Lithium polymer batteries
Specification:
Brand

KMASHI

Model

6955574686973

Weight

9.8 oz
Cleared to pass airport customs
Comes with waterproof carry case
Small enough to fit in your pocket
Holds plenty of power for multiple charges
Charge two devices at once
Digital display shows remaining power clearly
Compatible with a wide range of devices
Power Bank Buying Guide & FAQs
Q: What Is The Best Brand Of Power Bank?
A: Usually we are reluctant to get behind one specific brand and deem it the "best" as all brands have their own unique strengths and weaknesses, however, in the case of power banks, there is a clear winning brand and that is Anker. Anker is a brand that is almost synonymous with power banks and for good reason.
They have been producing high quality power banks & solar power banks for so long and so well that they have been largely responsible for turning power banks from a niche, geeky device only known about amongst tech enthusiasts and serious travellers/hikers to a handbag/wallet staple for the general population. Anker have sold millions of power banks over the years and have continually improved their technology, design, safety, manufacturing process and customer service, and it shows. Anker are not only the most popular power bank brand on the whole of Amazon, they are also among the best reviewed.
Q: What Power Bank Lasts The Longest?
A: This is an interesting question that we get a lot. The power bank that lasts the longest is the one that uses the highest quality batteries, the largest number of batteries and has the superior technology with regards to making the most of out of charge cycles.
So, going by the above, we would accurately predict that the Anker PowerCore 20100 would theoretically last the longest for a number of reasons.
1. Like most Anker products, the PowerCore 20100 uses very high quality battery cells.
2. It has a very high capacity.
3. It has a high 4.8A output which will go a long way in reducing the number of charging cycles uses when charging devices.

Q: Which Power Bank Is The Easiest To Use?
A: By their very nature, power banks are very simple devices and all of them work in broadly the same way. For this reason, we would say there isn't a power bank that is definitely easier to use than others. We would say, however, that the cheaper powerbanks in our list above have fewer ports, buttons ect so will be less complicated and overwhelming for a first time power bank user.
Q: What Is The Best Smallest Power Bank?
A: When it comes to the best smallest power bank then we'd have to say the Anker PowerCore + Mini takes it. It's a tiny tube that weighs an impossibly small 3 oz and has the petite dimensions of 3.7 inches x 0.9 inches. Now, don't get us wrong, there are other small, super slim and light power banks on the market, but the Anker PowerCore + Mini is the best small power bank as it manages to squeeze the largest number of features and the highest capacity in it's super small frame and adheres to the same high quality as all other Anker products.
Q: How Do You Charge A Power Bank?
A: You stand over it menacingly and shout "charge!" three times at it. On a serious note. You charge most power banks using the supplied USB cable which you can hook up into a plug and then into a socket or stick in an electronic device like a laptop.
Conclusion
So, there you have it folks, the Gear Hungry top ten power banks on the market right now. Just think, panicking when you look down at your phone when you see it edging toward 5% battery can be a thing of the past if you decide to invest in a power bank.
We will leave you with one bit of final advice, place a high importance and priority on safety when choosing which power bank to buy. Do as much research as possible, and always buy the safest power bank you possibly can.
Sign Up Now
GET THE VERY BEST OF GEARHUNGRY STRAIGHT TO YOUR INBOX