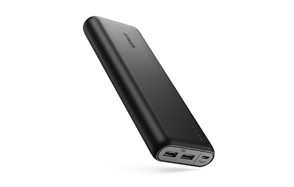 Anker 20000mAh Portable Charger PowerCore 20100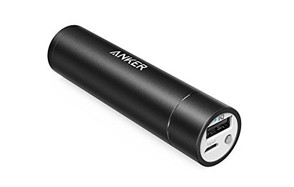 Anker PowerCore+ mini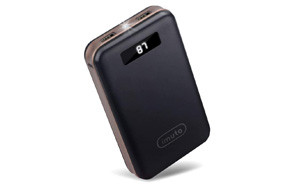 iMuto 20000mAh Portable Charger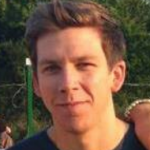 Being stranded in the middle of nowhere on your hiking trip as your phone's flatlined and deciphering your paper map is like reading a foreign language. Sitting in the back seat of the car and wanting to scream in rage as your phone has reached the panic inducing 1% level so it's only a matter of time until you'll actually have to…talk to your family members sitting around you. Reaching a super high level on Clash Of Clans while on the train only to notice your phone edging towards the 3% battery mark. These are all big, catastrophic problems, but only because you didn't have a backup power bank to recharge you and keep you going.
But the crucial question is, which is the best power bank to get? The answer is made harder and harder with every passing week as more power bank brands continue to enter the market. But fret not, we've done the hard, tedious work of sifting through hundreds of power banks to find the very best ones on the market today and have been kind enough to cover them in detail below.
Quick Answer: The Best Power Bank
Power Bank Buying Guide & FAQs
Q: What Is The Best Brand Of Power Bank?
A: Usually we are reluctant to get behind one specific brand and deem it the "best" as all brands have their own unique strengths and weaknesses, however, in the case of power banks, there is a clear winning brand and that is Anker. Anker is a brand that is almost synonymous with power banks and for good reason.
They have been producing high quality power banks & solar power banks for so long and so well that they have been largely responsible for turning power banks from a niche, geeky device only known about amongst tech enthusiasts and serious travellers/hikers to a handbag/wallet staple for the general population. Anker have sold millions of power banks over the years and have continually improved their technology, design, safety, manufacturing process and customer service, and it shows. Anker are not only the most popular power bank brand on the whole of Amazon, they are also among the best reviewed.
Q: What Power Bank Lasts The Longest?
A: This is an interesting question that we get a lot. The power bank that lasts the longest is the one that uses the highest quality batteries, the largest number of batteries and has the superior technology with regards to making the most of out of charge cycles.
So, going by the above, we would accurately predict that the Anker PowerCore 20100 would theoretically last the longest for a number of reasons.
1. Like most Anker products, the PowerCore 20100 uses very high quality battery cells.
2. It has a very high capacity.
3. It has a high 4.8A output which will go a long way in reducing the number of charging cycles uses when charging devices.

Q: Which Power Bank Is The Easiest To Use?
A: By their very nature, power banks are very simple devices and all of them work in broadly the same way. For this reason, we would say there isn't a power bank that is definitely easier to use than others. We would say, however, that the cheaper powerbanks in our list above have fewer ports, buttons ect so will be less complicated and overwhelming for a first time power bank user.
Q: What Is The Best Smallest Power Bank?
A: When it comes to the best smallest power bank then we'd have to say the Anker PowerCore + Mini takes it. It's a tiny tube that weighs an impossibly small 3 oz and has the petite dimensions of 3.7 inches x 0.9 inches. Now, don't get us wrong, there are other small, super slim and light power banks on the market, but the Anker PowerCore + Mini is the best small power bank as it manages to squeeze the largest number of features and the highest capacity in it's super small frame and adheres to the same high quality as all other Anker products.
Q: How Do You Charge A Power Bank?
A: You stand over it menacingly and shout "charge!" three times at it. On a serious note. You charge most power banks using the supplied USB cable which you can hook up into a plug and then into a socket or stick in an electronic device like a laptop.
Conclusion
So, there you have it folks, the Gear Hungry top ten power banks on the market right now. Just think, panicking when you look down at your phone when you see it edging toward 5% battery can be a thing of the past if you decide to invest in a power bank.
We will leave you with one bit of final advice, place a high importance and priority on safety when choosing which power bank to buy. Do as much research as possible, and always buy the safest power bank you possibly can.