Best Coolers For Camping in 2022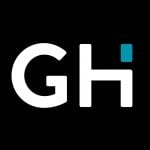 This product guide was written by GearHungry Staff
Last Updated
June 15, 2018
GearHungry Staff
GearHungry Staff posts are a compilation of work by various members of our editorial team. We update old articles regularly to provide you the most current information. You can learn more about our staff
here
.
GearHungry may earn a small commission from affiliate links in this article.
Learn more
There are many types of camping and just about all of them – save for the kind that takes place after trekking high up a mountain – call for some way to preserve food and keep beverages cold. In other words, they call for some kind of cooler. Just as there are different kinds of camping there are also different kinds of coolers. Some are perfect for a weekend at the beach, others are ideal for long stays in a National Park. Below we're going to look at the 6 best coolers on the market today.
The Best Cooler For Camping
Coleman 30-Can Soft Cooler with Hard Liner
The 30 Can Soft Cooler from Coleman is a small cooler and a bit of an outlier on this list. But we thought we should at least tip our cap to those camping coolers that aren't big enough to have their own zip code. The fact is if you're heading out for a quiet overnight by yourself at the campground you don't need a 50 quart box. This shoulder carried model should serve you just fine. The outside material is flexible PEVA that's infused with antimicrobial properties to keep things sanitary. Inside there's a hard plastic liner that prevents your food from being crushed and allows for ice. There are a slew of exterior pockets for whatever peripherals you need to bring along and the heat welded seams prevent leaks and excessive heat transfer.
Key Features:
Holds up to 30 cans
Removable plastic liner
Multiple exterior pockets
Accepts ice cubes or cold packs
Exterior material is easy to clean
Specification:
Brand

Coleman

Model

3000001311

Weight

2.2 pounds
The shoulder strap makes it easy to tote around
Even if the ice has melted it will stay inside
There's plenty of external storage
Side handles come in handy if the cooler is full
Plastic liner seems a bit fragile
Coleman Xtreme Cooler for Camping
Coleman is the most recognized name in outdoor equipment and they rarely fail to deliver on the promise their brand name makes. Their Xtreme line is a good example. The Xtreme retains visual cues from their standard coolers but significantly ramps up the insulation, volume and convenience. This 70 quart box holds up to 100 cans, is capable of keeping ice in a frozen state for up to 5 days and doubles as an extra camp seat that will support up to 250 pounds. As such the Xtreme 70 quart is not just ideal for spending holiday weekends camping with the family, it's also an ideal accoutrement to your holiday backyard barbeques. Just park this puppy on the deck full of your favorite microbrews and rest easy. When the party is over the Xtreme empties without tilting and cleans up easy with just a few wipes of a damp cloth. Make sure you also check our guide to the best mini fridges for more great items like this.
Key Features:
70-quart capacity holds up to 100 cans
Have-A-Seat lid can hold up to 250 lbs
4 built in drink holders
Keeps ice frozen up to 5 days in 90° heat
CFC, HFC and HCFC-free insulation
Specification:
Brand

Coleman

Model

3000001994

Weight

12.3 pounds
Cleans up in a snap
Environmentally friendly insulation
Functions as extra camp seat
Built in cup holders for added convenience
The RTIC Cooler has a hardened, impact resistant shell and robust insulation that helps insure maximum ice retention. That tough shell doubles as an extra seat and can even be used as a campsite step stool. The nice flat top can pull extra duty as a tabletop and the lack of fancy design features on the exterior means clean-up is a snap. The RTIC comes fully assembled so it's almost ready to go right out of the box (of course you'll want to wash the inside before storing food items there). The feet, latches and handles are already in place which saves you having to worry that you put them on correctly. As for toughness and durability, the seamless construction means this RTIC icebox is immune to anything it's going to encounter in the campground. The lack of seams also enables the box to virtually eliminate heat transfer. Be sure to invest in some of these ice packs for coolers from our list.
Key Features:
Professional grade lid gasket
Can be used with dry ice
Impact resistant and bear proof
Simple dependable T-latches
Non-slip lid
Specification:
Brand

RTIC

Model

RT20W

Weight

20.6 pounds
Keeps things cold for up to 7 days
Durable construction throughout
Ready to go right out of the box
Effective drainage
Rope handles are no one's idea of good looking
Coleman Marine Portable Cooler for Camping
This 120 quart Marine Cooler from Coleman is a behemoth. As such you'll want to make sure you have just cause for picking up something so big. If you regularly host large scale get togethers at the house or like to head to the campground with 20 or more of your closest friends then this is the cooler for you. Not only is it very large it's very well made. There's stout insulation all around that will provide up to 6 days of ice retention, it holds 190 cans of your favorite beverage or provides you with ample room to store your prize catch when you're fishing. Keep in mind that if the 120 quart model is too big Coleman also makes slightly smaller versions of what are essentially the same box. The Coleman Marine 120 quart is tripped out with stainless steel hardware and the exterior walls are made with UV resistant materials.
Key Features:
120 quart capacity
UV inhibitors and antimicrobial agents
No tilt draining
Robust all terrain wheels
6 days of ice retention
Specification:
Brand

Coleman

Model

3000002458

Weight

25 pounds
Comes with a tray and cutting board
Can be used as an extra chair
Cup holders are nice and deep to prevent spills
Great cooler for camping or fishing trips
Too heavy for 1 person to carry when full
Coleman Xtreme Series Wheeled Cooler
The second Coleman Xtreme cooler on our list of best coolers is this 50 quart Wheeled Coldbox. Let's face it. No one who cares about their back wants to be lugging a full 50 quart box around by the handles. As such Coleman provides this Xtreme model with a tough, durable, telescoping handle and large terrain devouring wheels that let you roll your box along with minimal effort. But the Xtreme Wheeled Cooler is more than a 50 quart 1 trick pony. It's also capable of keeping your ice in cube form for up to 5 days, sports environmentally friendly insulation, includes ergonomically agreeable side handles for lifting out of the trunk and onto the picnic table and has 4 nice, deep cup holders built into the lid. If you're tired of lugging heavy coolers around the campsite pick up the Coleman Xtreme Wheeled box and give your back a break.
Key Features:
CFC free insulation throughout
Holds up to 70 cans
Keeps ice intact for 5 days at 90°
Rust proof drainage channel
Telescoping pull handle
Specification:
Brand

Coleman

Model

3000002003

Weight

9.9 ounces
Exhibits a high degree of stability when being pulled
The telescoping handle is plenty tough
Outstanding build quality throughout
Great for the campsite, deck or boat.
Camping Cooler FAQ
Q: What is a camping cooler?
A: Camping and mountaineering are 2 different things. When you load up your backpack and head into the wilderness on a mountaineering expedition you're going to be toting along freeze-dried food and a tiny stove to cook it on. By contrast, when you roll into the campsite with your family you'll likely be staying near the car, perhaps have a multi-burner stove and use this area as a base of operations. Any such base needs to have food at the ready. To make sure that food doesn't spoil and that the beverages are nice and cold you need a camping cooler. The cooler for camping is larger than the day cooler you might take on a picnic or to the kid's softball game. It has to be. Chances are you're going to be in the campsite for at least a couple of days, probably longer. And you can't be running out to the nearest country store every time someone wants a hot dog or a cold drink. Keep in mind too that the cooler won't be much good if you don't pack it properly or if you keep leaving the top open.
Q: What are bear proof coolers?
A: If you've ever camped in Sequoia National Park, Yellowstone or similar parks you know how important it is to stow your food in a way that won't A) attract bears or B) make your food available to bears. Keeping Yogi and Co. away from your campsite is important for you because well, you want to go home in one piece. But it's also important for our big furry buds because if they become addicted to getting their food from campsites it upsets the balance of the ecosystem. As such a bear proof cooler is an absolute necessity if you're venturing into the true wild. Of course if you mostly stick to state parks near the seashore you might not need something bear proof.
Q: What do you plan on using the cooler for?
A: What you plan to do with your camping cooler will go a long way toward determining what type of box you should purchase. If it's you and your significant other heading off for a relaxing weekend at the state park then a small cooler should be fine since you won't need to keep things cold for a week. If, on the other hand you're heading off for a week or two at Yellowstone you're going to want something that's bear proof, has robust insulation and is large enough to accommodate several days' worth of food and drink (after which you'll need to drive out and restock). If you're just looking for a kind of portable fridge you can plant on the deck during big holiday get togethers consider something like the Dometic CFX50W profiled above.
Q: How do I keep the inside of the cooler colder for longer?
A: As we mentioned briefly above you don't want to be leaving the lid open for long stretches of time. Unless of course you like your food and beverages floating in a pool of lukewarm water. But there's more to keeping the inside of the cooler cold than just keeping the top closed. Here are some tips to ensure you optimize the cooling capability of your cooler.
Pre-cool the box - The day before you load your cooler to take it camping add some ice and pre-cool the inside. This will help keep the ice from melting as quickly when you load it the next day.
Use block ice or dry ice - Just about everyone uses ice cubes but they're dreadfully inefficient when it comes to keeping things cold. If you can try to use block ice instead or blocks of dry ice. Just make sure your box is dry ice compatible before using dry ice. Not every one is.
Cool drinks and food items thoroughly before putting them in the cooler - Once the box itself is nice and cold make sure anything you put in it is also cold. All drinks and food items that go in the cooler should come from the refrigerator. This will really help with ice retention efforts.
Layer the items - If you can't use dry ice or block ice then make sure to layer the items in the cooler. A layer of ice, a layer of food, a layer of ice, a layer of drinks and so on. Also, make sure you fill the box if at all possible. Less air inside a large cooler means better ice retention.
Minimize the number of times you open the lid - Few things help ice retention more than keeping the lid closed.
Don't leave the coolbox in the sun - Always store the cooler in the shade. Under the picnic table, under an umbrella, behind a tree or in the shade of the car. On cloudy days or at night you get a break.
Sign Up Now
GET THE VERY BEST OF GEARHUNGRY STRAIGHT TO YOUR INBOX