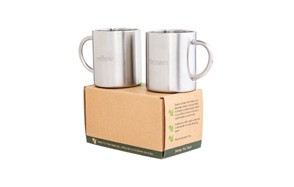 Better For Your Branded Couples Camping Mugs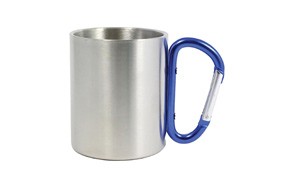 Outdoor Rx Stainless Steel Mug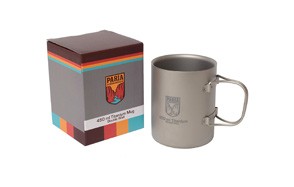 Paria Outdoor Products Titanium Wall Mug
Camping mugs are perhaps some of the most essential multi-functional items you'll ever bring with you on your camping or hiking trip. It's more than a simple cup; your camping mug can be the difference between life and death should you get lost out in the wilderness. Whether you go all-in, or minimalist and just backpack it, having a camping mug is absolutely crucial for your trip. Here are the ten best camping mugs that we were able to find.
The Best Camping Mugs To Keep You Warm
1. FinessCity Titanium Camping Mug
See More Reviews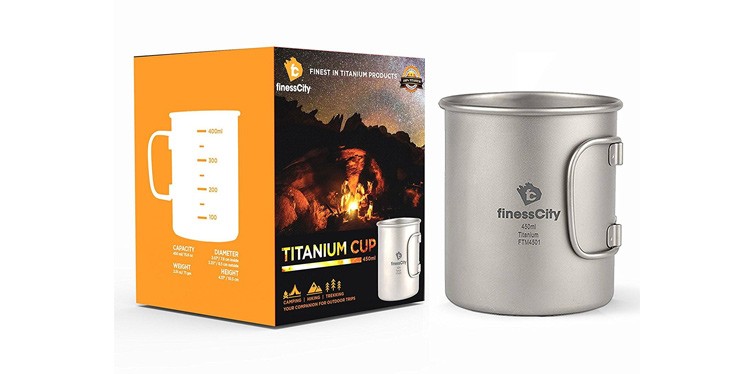 One thing that sucks about being out in the wilderness: you don't bring all the stuff you're used to back in the city. That includes measuring cups. Your new titanium camping mug comes with marking embedded inside, so you'll get to have a bit of uniformity to whatever it is you're cooking up, especially if it calls for a certain amount of hot water and you can't eyeball it. FinessCity Titanium Camping Mug weighs three ounces, and—as is necessary with all camping mugs—the handle comes attached to a hinge to avoid heat conduction. Dishwasher safe and eco-friendly; what more could you want?
Specification:
Brand

FinessCity

Model

FTM4501

Weight

4.2 oz
2. Coleman Enamel Camping Mug
See More Reviews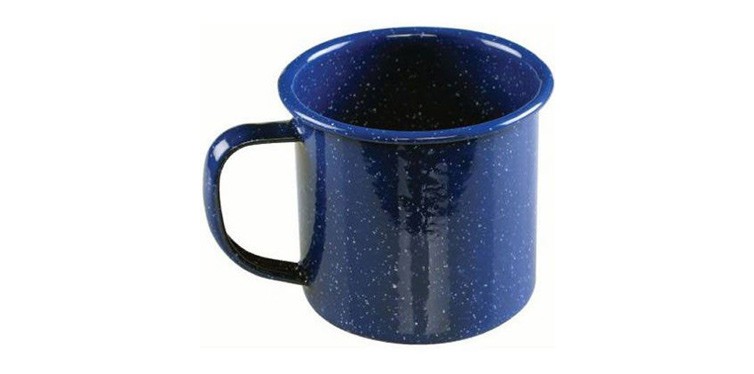 Coleman gets their nose in every single part of the great outdoors, and it's no exception in this case. This mug is lightweight, and packs the perfect amount of portability. 12 ounces is more than enough to get the job done, whether it's using your camping coffee maker or heating water for instant oatmeal. You won't be putting this one over the fire, but it will hold all the heat of your beverage, and keep chilled ones nice and icy. Dishwasher safe and a breeze to get clean, you'll be able to use this for your morning brew, or pack it for the trail.
Specification:
Brand

Coleman

Model

2000016419

Weight

3.8 oz
3. Better For Your Branded Couples Camping Mugs
See More Reviews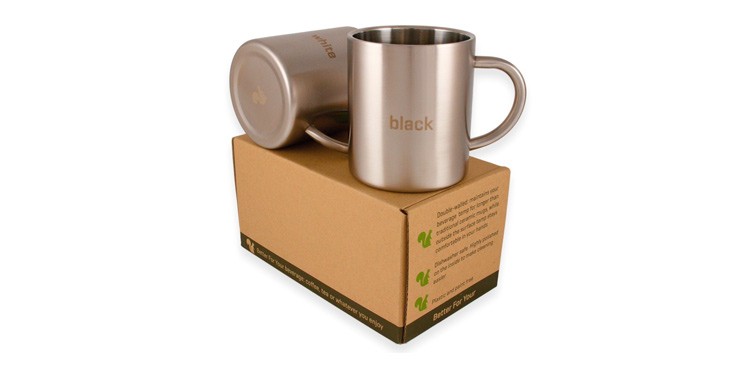 Hitting the trail with the missus? You'll be able to enjoy coffee early in the morning with a matching set of stainless steel mugs, storing over 13oz of liquid each. Is she picky? One mug says Yellow while the other says Brown; this set of two comes BPA free, and is the clear choice when storing hot or cold drinks. You could throw Better For Your Branded Couples Camping Mugs against a brick wall again and again, and you're good to go, unlike traditional porcelain mugs.
Specification:
Brand

Better For You

Model

DWC-400-BR-BK-WH

Weight

14.4 oz
4. GSI Infinity Backpacker Camping Mug
See More Reviews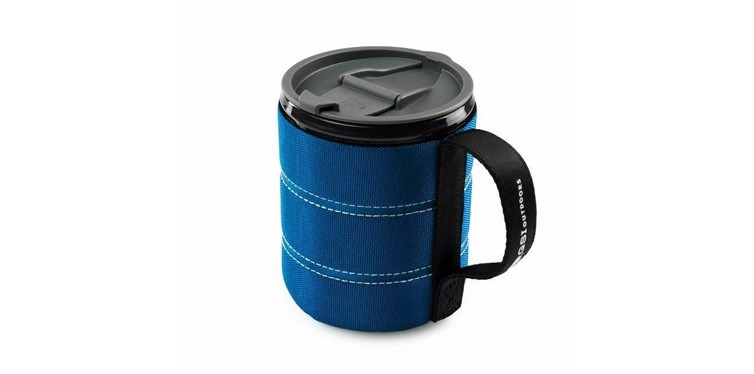 GSI has been making excellent products for the outdoorsman for decades. With a collapsible handle for easy storage, and a cozy cover to keep it insulated and warm, you'll dually be keeping critters out (also thanks to the slip-sip lid). This model's size is perfect for slipping into the mesh netting of your backpack on your initial hike inland.
Specification:
Brand

GSI

Model

75252

Weight

4.8 oz
5. MaxMiles Premium Insulated Camping Mug
See More Reviews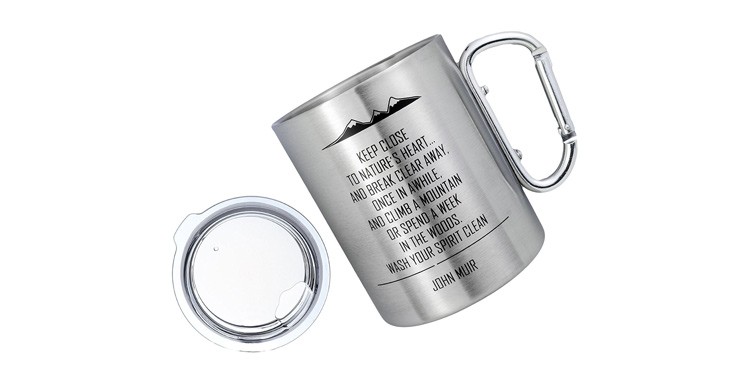 We don't have the convenience of a microwave out there in the woods—having an insulated mug to ease your way into roughing it out is a necessity. Fill up the coffee cup at a drive-thru on your way to the campsite, and have something warm to sup all the way to the stomping ground. MaxMiles Premium Insulated Camping Mug comes equipped with a thick plastic lid to keep the heat (or cold) in, and a link-chain handle that easily clips onto your backpack (or belt loop, but we recommend that you keep it empty if that's the case).
Specification:
Brand

MaxMiles

Model

B073XLMD4Y

Weight

8.2 oz
6. Paria Outdoor Products Titanium Wall Mug
See More Reviews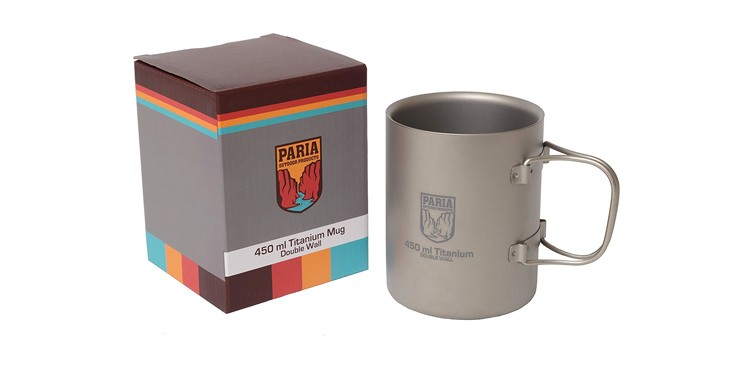 You don't get any stronger than titanium. It doesn't absorb chemicals or food tastes—the obvious choice for a camping mug, where you may have old coffee resting in it for days on days end. A simple wash gets it all away. Paria Outdoor Products Titanium Wall Mug comes with a mesh storage sack, and weighs a whopping four ounces. You'll barely notice that it's dangling from your backpack, or nestled neatly inside of your suitcase. This is the perfect solution to Earth-conscious traveling businessmen; don't use the hotel paper and Styrofoam (you don't want all those chemicals and dyes leaking into your hot beverages anyway).
Specification:
Brand

Paria

Model

B01MUAN3HS

Weight

5.6 oz
7. AvaLeisure Collapsible Travel Cup
See More Reviews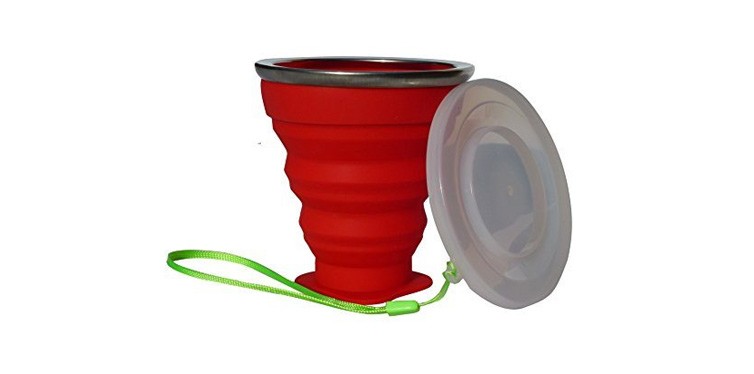 Portability at it's finest—we've all been waiting for something like this, and in recent years, we've seen many products that are total collapsible. The AvaLeisure travel cup is perfect for those of us who are constantly up in the air or between hotels; the travelers. When we hike into the woods, who wants to have a different designated cup? Store this easily by compressing it into a little disc, and be on your merry way into the untamed woodlands.
Specification:
Brand

Avalon Express

Model

B0728C98H8

Weight

5.9 oz
See More Reviews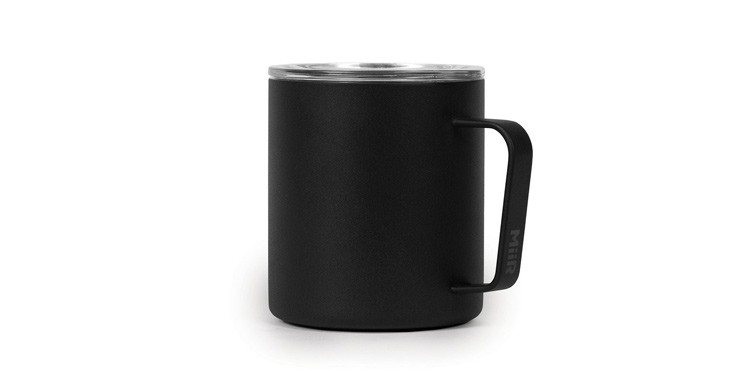 MiiR Camp Cup is made with medical grade stainless steel so you'll be able to keep your drinks hot or cold for extended periods of time. Enjoy 12oz of your preferred beverage (we're not saying you should pack a cooler and some Jack, but we're not saying not to, either), rinse it off in a stream, or even wait until you get home; the stainless steel body is extremely easy to clean to a sanitized state. BPA-free with a press-on lid—you're good to go into whatever camping environment you're planning on.
Specification:
Brand

MiiR

Model

402308

Weight

9.6 oz
9. Wild And Wolf Gentleman's Camping Mug
See More Reviews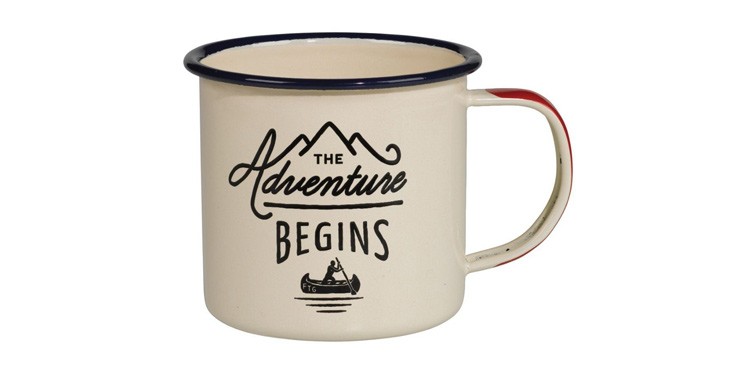 Why not spin a camping theme on your camping mug? Wild and Wolf's Gentleman mug is going to give you that Sunday morning on the porch feeling, and the durability of rolled stainless steel, plus an enamel coating. This is just a great mug to enjoy any beverage in on a chilly morning, just glaring out into the wilderness with your ultradurable mug in your grasp.
Specification:
Brand

Wild and Wolf inc

Model

AGEN025

Weight

5.6 oz
10. Outdoor RX Stainless Steel Mug
See More Reviews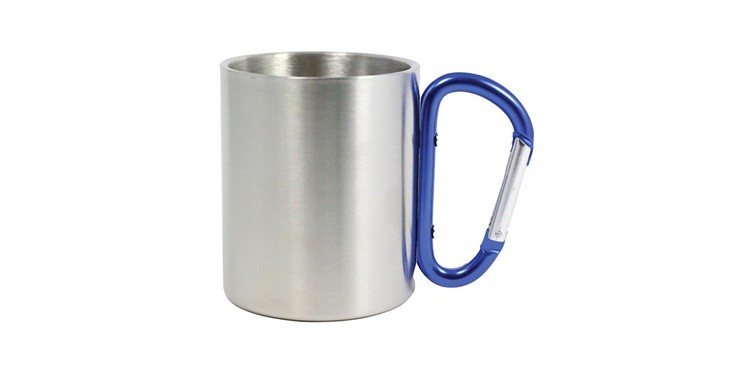 Complete with all the conveniences that a campers should have, this 8oz capacity Outdoor RX stainless steel camping mug is able to clip onto your backpack and come along for the ride. Keep your hots hot, your colds cold, and enjoy a quick drink on the go. Instead of stopping hallway through your hike in to sip from a plastic water bottle, pull out your metal mug to get a sip of icy cold water.
Specification:
Brand

Carabiner

Model

05-1203

Weight

4.8 oz