Best Camping Mugs For The Great Outdoors in 2022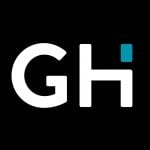 This product guide was written by GearHungry Staff
Last Updated
January 15, 2018
GearHungry Staff
GearHungry Staff posts are a compilation of work by various members of our editorial team. We update old articles regularly to provide you the most current information. You can learn more about our staff
here
.
GearHungry may earn a small commission from affiliate links in this article.
Learn more
Camping mugs are perhaps some of the most essential multi-functional items you'll ever bring with you on your camping or hiking trip. It's more than a simple cup; your camping mug can be the difference between life and death should you get lost out in the wilderness. Whether you go all-in, or minimalist and just backpack it, having a camping mug is absolutely crucial for your trip. Here are the ten best camping mugs that we were able to find.
The Best Camping Mug
YETI Rambler Steel Vacuum Insulated Mug
There are many sports and activities that require natural space and great outdoor sites. And when the sun goes down and the winds strongly come in, a warm and cozy companion is needed. The Yeti Rambler 14oz Stainless Steel Vacuum Insulated Mug serves that purpose and more. It rocks an 18/8 stainless steel body that makes it quite easy to clean out wherever you are. It's smooth and solid body can take on any weather, rain or shine, without giving way to rust.
Another advantage to this phenomenal mug is its sturdy and versatile body. With a well reinforced double-wall vacuum insulation, it keeps drinks piping hot throughout the period of consumption. It will also keep liquids adequately chilled until you take the last sip. The thick gauge steel wall ensures this mug stays perfectly in shape with no ugly dents or punctures on its form. Whether you're on the move or sitting by firelight, the contents of the mug are kept at a preferred temperature sealed securely with a lid.
Key Features:
Dishwasher safe
Keeps hot beverages hot and cold drinks chilled
Double-wall vacuum insulation
No sweat design prevents damp fingers and frostbites
Specification:
Brand

YETI

Model

B07BM72ZXT

Weight

15.2 ounces
GSI Infinity Backpacker Camping Mug
GSI has been making excellent products for the outdoorsman for decades. With a collapsible handle for easy storage, and a cozy cover to keep it insulated and warm, you'll dually be keeping critters out (also thanks to the slip-sip lid). This model's size is perfect for slipping into the mesh netting of your backpacking backpack on your initial hike inland.
Key Features:
Lightweight & Insulated weighing only 3.5 Oz
Manufacturer's warranty
Fully Insulated 
Collapsible Handle 
Specification:
Brand

GSI

Model

75252

Weight

4.8 oz
Stanley Camp 24oz. Cook Set
Are you planning a fun and exciting city getaway? Or answering nature's call to live away from the thrill of technology and bright street lights for a while? Then you must have made a camping list, checking off the most important items. Taking along an adequate set to keep you warm on the cold bristling nights should be on the top five. The Stanley Camp 24oz Cook Set does not only provide two insulated cups to keep dehydration away, but the stainless steel piece serves as a handy pot. It comes with vented lids for easy cooking on stoves or grills; cook up your camp favorites while sipping on a hot or cold beverage.
The locking handle extends outward serving as an easy grip when cooking, once you're done, simply lock it in again to save space. What's even more irresistible about this set is the lifetime warranty; it's made of strong and durable materials for enhanced durability. The two insulated cups will have hot and cold beverages and drinks alike at preferred temperatures while you're steaming a delicious dinner.
Key Features:
Locking handle
Rust resistant and BPA-free
Dishwasher safe
Lifetime warranty
Specification:
Brand

Stanley

Model

10-01290-008

Weight

1.6 pounds
MiiR Camp Cup is made with medical grade stainless steel so you'll be able to keep your drinks hot or cold for extended periods of time. Enjoy 12oz of your preferred beverage (we're not saying you should pack a cooler for camping and some Jack, but we're not saying not to, either), rinse it off in a stream, or even wait until you get home; the stainless steel body is extremely easy to clean to a sanitized state. BPA-free with a press-on lid—you're good to go into whatever camping environment you're planning on.
Key Features:
Press on lid to prevent spillages
Medical grade stainless steel
Vacuum Insulated
Specification:
Brand

MiiR

Model

402308

Weight

9.6 Oz
ME FAN Silicone Collapsible Travel Cup
Make a smart choice for your family with the ME FAN Silicone Collapsible Travel Cup that is made with safe and healthy materials. With an influx in the manufacturing of BPA plastic cups in the market, a lot of unsuspecting individuals have gambled on their health. However, even out in the `wild', whether camping, fishing or travelling, it is important to stay hydrated and drink from FDA approved cups.
This collapsible mug is made from food-grade silicone with a BPA-free plastic lid as well as a stainless steel rim. It's easy to wash and doesn't store up foul and unpleasant odors after use. It sports a flexible body that can be pressed in for simple and convenient storage. Measuring just 0.59 inches when it's totally collapsed, you can store it anywhere from the side-pockets of a bag or clip it on via the portable hook. The adequate BPA-free lid clings tightly to the stainless steel rims ensuring all the contents of the cup stay in. Additionally, for people who just love to know how much they are drinking, visible measurements are imprinted on the interior of the cup.
Key Features:
FDA approved
Extra slim collapsible design
Tight-fitting plastic lid
9.22oz Capacity
Specification:
Brand

ME.FAN

Weight

11.2 ounces
Coleman Enamel Camping Mug
Coleman gets their nose in every single part of the great outdoors, and it's no exception in this case. This mug is lightweight and packs the perfect amount of portability. 12 ounces is more than enough to get the job done, whether it's using your camping coffee maker or heating water for instant oatmeal. You won't be putting this one over the fire, but it will hold all the heat of your beverage, and keep chilled ones nice and icy. Dishwasher safe and a breeze to get clean, you'll be able to use this for your morning brew or pack it for the trail. And this also makes a perfect gift for coffee lovers.
Specification:
Brand

Coleman

Model

2000016419

Weight

3.8 oz
Better For Your Branded Couples Camping Mugs
Hitting the trail with the missus? You'll be able to enjoy coffee early in the morning with a matching set of stainless steel mugs, storing over 13oz of liquid each. Is she picky? One mug says Yellow while the other says Brown; this set of two comes BPA free, and is the clear choice when storing hot or cold drinks. You could throw Better For Your Branded Couples Camping Mugs against a brick wall again and again, and you're good to go, unlike traditional porcelain mugs. Combine this with one of the camping coffee makers from our list and you'll have the best coffee experience on your camping trip. 
Specification:
Brand

Better For You

Model

DWC-400-BR-BK-WH

Weight

14.4 oz
FinessCity Titanium Camping Mug
One thing that sucks about being out in the wilderness: you don't bring all the stuff you're used to back in the city. That includes measuring cups. Your new titanium camping mug comes with marking embedded inside, so you'll get to have a bit of uniformity to whatever it is you're cooking up, especially if it calls for a certain amount of hot water and you can't eyeball it. FinessCity Titanium Camping Mug weighs three ounces, and—as is necessary with all camping mugs—the handle comes attached to a hinge to avoid heat conduction. Dishwasher safe and eco-friendly; what more could you want? Make sure you also check our selection of the best flasks for more great camping equipment.
Specification:
Brand

FinessCity

Model

FTM4501

Weight

4.2 oz
Wild And Wolf Gentleman's Camping Mug
Why not spin a camping theme on your camping mug? Wild and Wolf's Gentleman mug is going to give you that Sunday morning on the porch feeling, and the durability of rolled stainless steel, plus an enamel coating. This is just a great mug to enjoy any beverage in on a chilly morning, just glaring out into the wilderness with your ultradurable mug in your grasp. If you are making a list of camping gadgets you need to buy, put this mug on the list too.
Specification:
Brand

Wild and Wolf inc

Model

AGEN025

Weight

5.6 oz
Outdoor RX Stainless Steel Mug
Complete with all the conveniences that campers should have, this 8oz capacity Outdoor RX stainless steel camping mug is able to clip onto your backpack and come along for the ride. Keep your hotshot, your colds cold, and enjoy a quick drink on the go. Instead of stopping halfway through your hike in to sip from a plastic water bottle, pull out your metal mug to get a sip of icy cold water.
Specification:
Brand

Carabiner

Model

05-1203

Weight

4.8 oz
Hydro Flask 12 oz Travel Coffee Mug
No matter where your next adventure takes you, make sure you go fully prepared with this awesome Hydro Flask camping coffee mug. Made with Temp Shield Technology, this travel mug benefits from Hydro Flask's unique double-wall vacuum insulation technology to keep your drinks at the perfect temperature for longer. See how iced tea remains cold for hours or try a sip of your coffee after 20 minutes of distraction, and you'll be thrilled by the temperature standards maintained by this mug!
The 18/8 pro-grade stainless steel used in the construction of the cup ensures no weird aftertaste or unwanted flavor is added to your drink and also provides a highly durable mug that can withstand plenty of battering if you're taking it back to nature! The anti-slip BPA-free grip on the outside of the coffee mug makes it really comfortable to hold in your hand, and the handle is an excellent addition, so you don't need to remove your gloves to take a sip. If that's not enough, the press-in lid is carefully designed to reduce spillages. It features intelligent Honeycomb insulation to ensure minimum temperature displacement, whether on-the-go or abandoned in the kitchen!
If that's not enough, these camping coffee mugs come in a range of colors including black, olive, blue, grey, and watermelon and each features the Hydro Flask logo and name so you can enjoy your favorite beverages in a coffee mug that's not only functional but also stylish!
Key Features:
TempShield Insulation Technology maintains beverage temperature for hours
Made with 18/8 pro-grade stainless steel
Press-in lid with Honeycomb insulation
12oz capacity
Product dimensions = 3.5" x 4.7" x 4.5"
Specification:
Brand

Hydro Flask

Model

M12306

Weight

6.4 ounces
Sign Up Now
GET THE VERY BEST OF GEARHUNGRY STRAIGHT TO YOUR INBOX