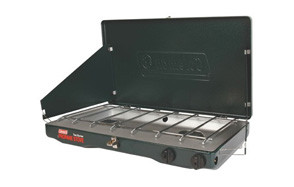 Coleman Classic Propane Camping Stove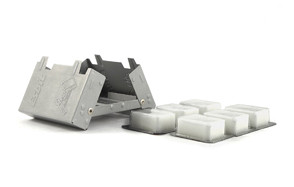 Esbit Ultralight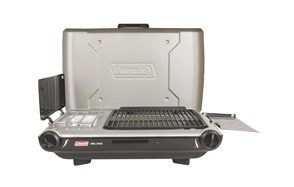 Coleman Camp Propane Camping Grill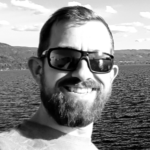 Camping stoves today take many forms from compact wood burning wonders that use twigs and dry leaves for fuel to incredibly efficient mountaineering stoves that appear to be little more than a steel box, to the standard – or should we say "classic" – Coleman outdoor stove that has been making the wild more enjoyable for generations as well as everything in between. Some camping stoves do just as well in your outdoor kitchen or on your deck as they do on the trail. While some are large and powerful enough to hold down the fort at the most ambitious tailgate party.
The Best Camping Stove
Below we're going to look at the best camping stoves on the market today. These are all top-quality outdoor kit and there's sure to be one here that will help turn your next outdoor adventure into a garden of gastronomic delights.
Camping Stove Buyers Guide
The following are some of the most common questions people have when contemplating the purchase of a camping stove.
Q: What Are The Different Types Of Camping Stove?
A: Camping stoves range from small, single burner, butane driven units to large, dual burner propane stoves or, as we saw above, dual purpose units that can both grill and cook at the same time. Other, ultra-compact camping stoves, are designed specifically for mountaineers who need to minimize the weight they carry. To determine which type of stove is best for you first decide exactly where you'll be using it and what type of food you intend to cook. If you mostly hop from roadside campsite to roadside campsite weight and size won't be much of an issue. If, however, you spend long days in the wild pursuing trophy bucks you'll want to keep both the weight and size of your small camping stove down.
Q: How Many Burners Does A Camping Stove Have?
A: As we state in the response to the above question most camping stoves have either 1 or 2 burners. Any more would simply make them impractical for use in the outdoors. Keep in mind though that the size of the unit that single burner is attached to will range from just a few inches in diameter to a foot or more as is the case with many a single burner butane stove.
Q: What Is The Fuel Type And Capacity For A Camping Stove?
A: By their very nature camping stoves are intended to be mobile. Therefore the size of the fuel tank they typically attach to is going to be limited. Most will use either a 16 oz propane tank or an 8 oz butane canister. It should be mentioned however that there are some mountaineering stoves that use hexamine tablets – an odorless, residue free, high intensity material that can be easily carried without the user having to worry about transporting combustible gas.
Important Safety Tips When Using A Camping Stove
Camping stoves make outdoor life easier and far more enjoyable than it ever was in pioneer days. But with the convenience comes certain risks. In order to avoid anyone getting hurt be sure to take the following tips to heart when using a camping stove.
If using a gas canister make sure it is properly connected or slotted.
Don't use a camping stove in your RV unless it says it's safe to do so.
Never use a camping stove in your tent.
Remember to always detach the propane or butane canister when the outdoor stove is not in use.
Always make sure the stove is on a stable, level platform.
Make sure all switches and valves are in the 'off' position before attaching the gas canister.
Never make modifications to the camping stove for any reason.
Make sure the stove is cool before detaching the fuel canister.

Conclusion
Today's camping stoves are the epitome of efficient design. They come in a wide variety of sizes and styles and serve a plethora of recreational as well as practical needs. If you are planning an outdoor excursion, camping trip or holiday party make sure you have a high quality camping stove on hand to help facilitate a happy outcome for all.
We hope you found the above reviews and information on the modern camping cooker helpful and that it will aid you in making an informed decision when it comes time to buy a new camping stove. Be sure to stop back often for more new product reviews and buying guides from gearhungry.com.