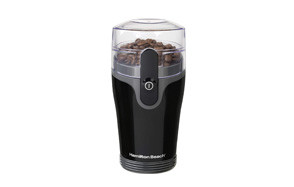 Hamilton Beach Fresh Grind 4.5oz Electric Coffee Grinder
SHARDOR Electric Burr Coffee Grinder Mill 2.0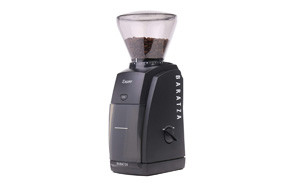 Baratza Encore Conical Burr Coffee Grinder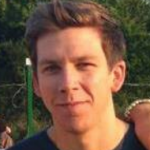 We're coffee enthusiasts—aren't we all? Everybody loves a great cup of coffee, but seldom do we want to go the extra mile and do everything in our power to make that happen. That's why the single-serve coffee industry will always be booming; the cost of convenience. If you're looking to get perfect coffee without ever having to leave the house, you've come to the right place. It all starts with the grinds, so let's walk through the best coffee grinders available to you on the market today.
The Best Coffee Grinder
Coffee Grinder Buyer's Guide
Taking a fresh cup of coffee in the morning is definitely part of a daily routine in most households. This guide will provide more information on getting a reliable grinder that will significantly improve the quality and taste your coffee.

Features To Look Out For In A Coffee Grinder
Before purchasing a coffee grinder, a few things must be taken into consideration;
Particle Size - how finely the grinder is able to blend the coffee beans determines the smoothness, consistency and most importantly, the flavor. A grinder that is able to produce finely blended and consistent coffee is gold for those who are particular about evenly ground coffee beans
Capacity - Depending on the amount of coffee desired, the capacity of a grinder has to be considered. This entails the number of coffee beans the grinder is able to blend per time, if it's not for commercial use or a large number of people, the capacity may not be a major concern.
Speed - This is another factor that may probably depend on how high end the grinder is. Usually, regular grinders with extra speed may easily burn out the motor when running on high speeds.
Ease Of Use And Cleaning - Some coffee grinders have complicated designs that make it harder to reach and clean certain areas on the machine. Consider the design and the number of parts included to ensure it will be able to clean
Types Of Coffee Grinders
Blade Grinders - This is a more affordable and traditional way of blending coffee beans. It makes use of propeller blades to grind up the beans to its smallest size. It may not necessarily produce the fine, smooth, powdery form a high-end blender would.
Burr Grinders - These are relatively more expensive, they are either steel or ceramic grinders. Two serrated plates work together to crush the beans into a powdery and smooth form. These grinders offer adjustability options that determine just how finely the mix comes out.

Coffee Grinders FAQ
Q: How does a coffee grinder work?
A: This largely depends on the type of blender in use, burr blenders work by blitzing the coffee beans into a smooth powdery form via a set of textured cutting plates.
Q: How do I clean a coffee grinder?
A: You may have to disassemble the removable parts of the grinder and clean them out manually. Especially the blades/plates, the chutes, hopper and grind chamber.