Best Coffee Grinders in 2022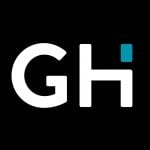 This product guide was written by GearHungry Staff
Last Updated
January 24, 2018
GearHungry Staff
GearHungry Staff posts are a compilation of work by various members of our editorial team. We update old articles regularly to provide you the most current information. You can learn more about our staff
here
.
GearHungry may earn a small commission from affiliate links in this article.
Learn more
We're coffee enthusiasts—aren't we all? Everybody loves a great cup of coffee, but seldom do we want to go the extra mile and do everything in our power to make that happen. That's why the single-serve coffee industry will always be booming; the cost of convenience. If you're looking to get perfect coffee without ever having to leave the house, you've come to the right place. It all starts with the grinds, so let's walk through the best coffee grinders available to you on the market today.
The Best Coffee Grinder
Baratza Virtuoso+ Conical Burr Coffee Grinder
If you're truly serious about achieving the perfect ground coffee, the Baratza Virtuoso+ is the only product you should be considering. Used by professional baristas and coffee scientists, it produces super accurate and consistent grinds every time. This is thanks to the enhanced commercial-grade conical burrs and 40 grind settings, designed to accommodate every different coffee-making method. 
It's easy to select the correct settings for your coffee, using the digital screen. It has a 40-second digital timer that's adjustable to a tenth of a second, for amazing precision. Plus, you can see what you're doing because the grounds bin has an LED backlight. Another reason we love the Baratza Virtuoso+ is that it's designed to last a lifetime. The conical burrs are replaceable, so you don't have to throw the machine away when they lose their cutting edge. This is better for your bank balance and the environment, so it's a win-win. 
Coffee lovers will also like these handy single serve k cup coffee pods. Check them out.
Key Features:
40mm commercial-grade conical burrs 
40 grind settings 
Digital screen 
40-second digital timer 
LED backlight
One-year warranty 
Specification:
Brand

Baratza

Model

Virtuoso+

Weight

7.04 pounds
Amazingly consistent grinding 
Long-lasting, replacement parts 
Easy-to-use digital screen
JavaPresse Manual Coffee Grinder
The best hand crank coffee grinder that you can possible get comes from JavaPresse—you've dealt with electric coffee grinder models before, but they just didn't output the perfect blend of grinds for your cup of coffee. You've gone the hand crank route, and you're never going back. JavaPresse makes your choice even easier with an extremely easy to maneuver hand crank in this stainless steel coffee mill.
JavaPresse is also great for spices, as well as grains and nuts. If you're a fan of using almond flour as an alternative to bleached flour, you'll be able to get the most out of your grinder and make it an all-purpose kitchen gadget. Fans of hand-crafted espresso beverages in their own home enjoy hand grinding their beans as opposed to using electric grinders. You get a better grind, and more control over your perfect cup. If you're looking to bring your latte or cappuccino to the next level, you're looking at your solution right now.
Key Features:
Portable manual coffee maker
Can be used without power cords
Crafted with ceramic burs
Removable crank mechanism
Specification:
Brand

JavaPresse Coffee Company

Model

JavaPresse Manual Coffee Grinder

Weight

9.4 ounces
Baratza Encore Conical Burr Coffee Grinder
Explore different methods of grinding with the Baratza Encore Conical Burr Coffee Grinder that comes with 40 different grind settings. Enjoy the different textures and coffee styles right from the comforts of your kitchen! Espresso, French press, Hario V6o and the likes all at your fingertips! With the simple adjustment of the grinding chamber, choose just how finely the coffee should be ground. This burr coffee grinder has been designed with simplicity and excellence in mind; it can be operated by practically anyone that desires a good cup of superior quality coffee.
The pulse button is located at the front for visibility and easier access, while the on/off switch sits pretty at the side for simple operation. The machine itself is made of 40mm hardened alloy steel well-built for better durability and strength. A heavy-duty motor is incorporated to ensure the grinder works powerfully and reliably producing batch after batch of fresh and consistently ground coffee. Using exceptional quality conical burrs have a different mix of great-tasting coffee on demand.
Key Features:
Produces a consistent grind
40 phenomenal grind settings
Simple operation
1 year warranty
Specification:
Brand

Baratza

Model

ENCORE

Weight

6.83 pounds
KRUPS Silent Vortex Electric Grinder
The KRUPS Silent Vortex Electric Grinder does things a little differently to the other coffee grinders on the market. You generally put coffee grinders into two categories – blade grinders and burr grinders. However, this product is an exception. It does have stainless-steel blades but it uses Vortex Spin Technology (patent-pending) to pull the coffee beans into the path of the blades. This results in a faster and more consistent grind. 
If you're looking for an easy life, you'll love this grinder. To grind, all you have to do is press the lid down and it does the work for you. Plus, it's designed to be extra quiet, so you can grind up your coffee in the morning without waking the rest of the house.
Key Features:
Stainless steel blades
Vortex Spin Technology (patent pending) 
One-touch operation 
Near silent operation
Removable bowl 
Dishwasher safe 
Specification:
Brand

KRUPS

Model

GX332850

Weight

2.47 pounds
Super easy to use 
Consistent grind for a blade grinder 
Use for grinding spices and herbs too
Not the most durable grinder 
Capresso 560.01 Infinity Conical Burr Grinder
The Capresso 560.01 Infinity Conical Burr Grinder is duly reinforced with ABS housing for better durability and sturdiness. Its innovative design brings an edge to coffee processing with the conical burrs and practically noiseless engine. The container has the capacity to hold up to 4oz of coffee beans with sharp conical burrs to slice them into perfect precision. Depending on your preference, there are markings that indicate just how finely or coarse the machine will grind. From extra-fine, fine, regular to coarse, adjust the settings to suit what is required per time.
The ground beans are transported into the wide capacity container that holds up to 8.8oz of its powdered form. With a slower pace, the grinder still gets the job done without the risk of overheating or overworking the motor, delivering the required pre-set texture. This works great for keeping the fresh aroma and rich taste of the ground coffee without over-heating the beans due to the friction overly fast burrs would produce. Enjoy the freshness and originality that the Capresso brings to the table as well as a noiseless and peaceful procedure.
Key Features:
Four adjustable settings for different textures
Automatic timer
Reduced grinding speed
Safety lock system
Specification:
Brand

Capresso

Model

560.01

Weight

4 pounds
Black + Decker Smartgrind
An automatic coffee grinder is there to help you with your morning brew. Black + Decker has been America's top brand for small, inexpensive appliances and tools for decades, and they don't disappoint when it comes to their stainless steel coffee grinder. With a larger capacity for storing grinds than most electric coffee grinder models on the market, you can make a full pot without having to go back to the grinder two or three times, which can give inconsistent results.
If you're looking to go low-end on your budget, you know that you're dealing with America's best brand for inexpensive and reliable products. Black + Decker never disappoints. No other brand can bring you immeasurable quality, stainless steel working parts, and fully electric and automatic grinding with pulse control, for this low introductory cost. If you're just getting into the world of coffee grinding, then you're looking to get your feet wet—you've just found your beginning.
Go from French press-sized grinds to fine-chopped espresso—whatever your preference is, you get the top of the line grinder at an unbelievable price. You'll take up such a minimal amount of counter space; keep your grinder out to accentuate your kitchen instead of hiding it away in the cabinet after each use. You're a coffee consumer—it's time to start showing it. Get the grind that you've been waiting for, the one that makes the perfect cup every single time. If you're a fan of espresso, you'll be ecstatic to know that all the espresso enthusiasts rave about Secure—this is the ultimate grinder for espresso lovers on a budget or otherwise.
With a powerful motor and an attractive design, you'll be able to add Secura Coffee Mill to your coffee arsenal. Before long, you'll be a full-fledged, one-man coffee shop in your own kitchen. Secura offers you an excellent warranty, no-slip grips along the feet of the machine to keep it nice and steady, and the best cup of coffee you'll ever drink.
QUELLANCE Electric Coffee Grinder
For ardent coffee lovers, a good coffee grinder is an essential household item. You want a grinder that won't let you down as you try to make your early morning cup of Joe. The QUELLANCE Electric Coffee Grinder is a performer worth checking out. This coffee grinder works like a dream. The machine delivers versatile grinding with its one-touch operation feature, as well as the ability to grind just about anything. You can use the QUELLANCE grinder for coffee beans, seeds, nuts, wheat, rice, spices, and small dry foods.
In terms of operation, the coffee grinder features a 200-watt powerful motor with double stainless steel blades. With these, it's capable of grinding coffee beans in about 20 seconds. A rubber feet feature was also included, and it enables the grinder to stick to your countertop while in use. The stainless steel grinding chamber is 2.5 ounces, making it ideal for making large batches of coffee at once. However, one of the grinder's most alluring features is its removable canister, which makes for easy filling and cleaning.
The features don't end there. This machine has cable management at the bottom of the unit, so your countertop stays clutter-free. This is crucial for those who don't like a mess while making their espresso. You might be wondering, with all these features, won't it wake my baby in the morning? No, it won't. It works quietly, so you don't have to worry about disturbing others in the house while making your coffee.
The coffee grinder has rave reviews from buyers. Compared to much more expensive grinders from brands like the Keurig, this QUELLANCE Electric Coffee Grinder delivers superb value for money.
Cuisinart DCG-12BC Grind Central Coffee Grinder
If you're in the market for an all-purpose coffee grinder, the Cuisinart DCG-12BC is a fantastic option. Now, what do we mean by 'all-purpose'? Basically, it can be used for any type of coffee and will also grind other ingredients like nutmeg and other spices. The food-grade stainless-steel blades won't contaminate or change the flavor in any way. Now, it's worth mentioning that being a bladed grinder means it won't produce as fine a grain as the burr grinders on this list. However, it still produces fantastic results. If you're going to be grinding more than just coffee, we highly recommend it. The bowl holds up to 90 grams of beans (enough for 18 cups) and has useful markings so you can grind the right amount. Plus, it's completely safe to put in your dishwasher, so there's no annoying washing up process.
Key Features:
Brush stainless steel body 
Food-grade stainless steel blades 
Simple on/off operation 
Holds 90 grams (18 cups) 
Size marking on the bowl 
Dishwasher safe
Specification:
Brand

Cuisinart

Model

DCG-12BC

Weight

8.8 ounces
SHARDOR Electric Burr Coffee Grinder Mill 2.0
Next up, we've got the Shardor Electric Burr Coffee Grinder Mill 2.0. This electric burr grinder is ideal for serious coffee enthusiasts that don't want to pay out hundreds of dollars for a 'pro' level machine. It has a metallic burr grinding system that produces consistent fine coffee. It's well known that burr systems make better coffee, so it's great to see this kind of system on an affordable machine. This machine makes it super easy to get the right amount of coffee for your cup. It has a dial on the front that allows you to choose how much coffee you need grinding (measurement in cups) and the grinder shuts off automatically when the desired amount is reached. We also love the sleek and modern housing – it's a great addition to any kitchen. 
Key Features:
Metallic burr grinding system 
Easy-to-choose dial 
Up to 12 cups 
2-in-1 spoon brush included 
14 grinding settings
Specification:
Brand

Shardor

Weight

3.74 pounds
Cheffano ALTRA Electric Burr Coffee Grinder
Cheffano isn't a big name brand in the kitchen appliance space. They sell mainly on Amazon, so you won't find their products in the shops. That would normally make us nervous about recommending a product like this, but we couldn't ignore Cheffano ALTRA Electric Burr Coffee Grinder. The first thing that caught our eye was the burr grinding system. With 17 customizable grinding settings, you can really experiment with this machine and find your perfect cup of coffee. Unlike a bladed grinder, this machine will produce everything from coarse to super fine coffee. It's also super easy to use, with just two dials and an on/off button. You can select how many cups you want (up to 12) and all of the parts are removable and easy to clean.
Key Features:
Metal alloy burr grinding system 
17 customizable grinding settings 
Up to 12 cups 
Easy-to-clean design 
One year warranty
Specification:
Brand

Cheffano

Model

2020-BG701

Weight

3.92 pounds
Kaffe KF2010 Electric Coffee Grinder
The Kaffe KF2010 Electric Coffee Grinder is one of the best-value coffee grinders on the market. Designed to sit on your countertop, it has a minimalist and attractive design that makes it look more like a jar than a kitchen appliance. If you're on a journey to become a coffee aficionado, this probably isn't the machine for you. It has a bladed grinding system that can't compete on accuracy or consistency with the burr grinders we've featured. However, if you're not too fussy about the coarseness of your coffee grains, it's a great little grinder. It can be used to grind just about anything – coffee, spices, nuts, etc. – and it has a simple on/off operation that anyone could work out. Plus, it's protected by a two-year warranty, so you can buy with confidence.
Key Features:
Stainless steel blades 
On/off operation 
Multipurpose grinder 
Two-year warranty
Specification:
Brand

Kaffe

Model

KF2010

Weight

1.5 pounds
Coffee Grinder Buyer's Guide
Taking a fresh cup of coffee in the morning is definitely part of a daily routine in most households. This guide will provide more information on getting a reliable grinder that will significantly improve the quality and taste your coffee.
Features To Look Out For In A Coffee Grinder
Before purchasing a coffee grinder, a few things must be taken into consideration;
Particle Size - how finely the grinder is able to blend the coffee beans determines the smoothness, consistency and most importantly, the flavor. A grinder that is able to produce finely blended and consistent coffee is gold for those who are particular about evenly ground coffee beans
Capacity - Depending on the amount of coffee desired, the capacity of a grinder has to be considered. This entails the number of coffee beans the grinder is able to blend per time, if it's not for commercial use or a large number of people, the capacity may not be a major concern.
Speed - This is another factor that may probably depend on how high end the grinder is. Usually, regular grinders with extra speed may easily burn out the motor when running on high speeds.
Ease Of Use And Cleaning - Some coffee grinders have complicated designs that make it harder to reach and clean certain areas on the machine. Consider the design and the number of parts included to ensure it will be able to clean
Types Of Coffee Grinders
Blade Grinders - This is a more affordable and traditional way of blending coffee beans. It makes use of propeller blades to grind up the beans to its smallest size. It may not necessarily produce the fine, smooth, powdery form a high-end blender would.
Burr Grinders - These are relatively more expensive, they are either steel or ceramic grinders. Two serrated plates work together to crush the beans into a powdery and smooth form. These grinders offer adjustability options that determine just how finely the mix comes out.
Coffee Grinders FAQ
Q: How does a coffee grinder work?
A: This largely depends on the type of blender in use, burr blenders work by blitzing the coffee beans into a smooth powdery form via a set of textured cutting plates.
Q: How do I clean a coffee grinder?
A: You may have to disassemble the removable parts of the grinder and clean them out manually. Especially the blades/plates, the chutes, hopper and grind chamber.
Sign Up Now
GET THE VERY BEST OF GEARHUNGRY STRAIGHT TO YOUR INBOX