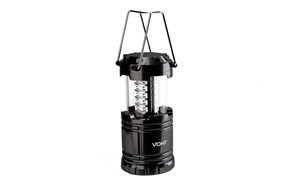 Vont 4 Pack LED Camping Lantern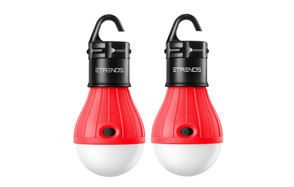 E-TRENDS Portable LED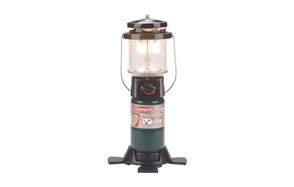 Coleman Deluxe PerfectFlow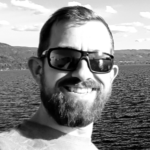 Because most of us live in cities we've lost track of just how dark it can get at night. But if you've ever spent any time camping in the great outdoors you know. At 3am in the woods it gets so dark you literally can't see your hand in front of your face. Because of this the camping lantern you take with you on your outdoor adventures is crucial to a happy outcome. It ensures people aren't tripping over the tent, that a quick visit to the outhouse doesn't result in someone getting lost and that meals after sunset don't end with food on the ground that could attract wildlife.
It can be frustrating shopping for a camping lantern online because you aren't able to try them out before you buy one. So we've done the research for you and below are the results: our choices for the 12 best camping lanterns on the market today.
The Best Camping Lantern
Camping Lantern Buyers Guide
There are all types of things to consider when buying a camping lantern. Here are some of the most common.
General Considerations
Gas or battery – There are those who swear by gas powered camping lanterns and others who gladly gave theirs to their brother in law when LED lanterns came along. The case against gas powered is that the camping lanterns can be cumbersome and you're carrying volatile gas in your backpack. The case against batteries is that they're batteries.
Type of batteries required – Flashlight batteries are more expensive and heavy than AA or AAA batteries which is something to consider if you're hiking a long way.
Brightness – If you want the outdoor lantern to illuminate your entire campground you're going to want a propane camping lantern or one of the more powerful (600 lumens and up) LED lamps.
Light duration – How long the camping lantern will operate on a full charge, full tank of fuel or new set of batteries is crucial. Obviously the longer the better.
Size – Generally the larger the camping lantern the less appropriate it will be on long treks.

Types of Camping Lanterns
Battery powered – The battery operated lantern has been around a while but has become increasingly popular following the advent of affordable LED technology. Today they're the fastest growing segment of the outdoor lantern market.
Fuel powered camping lanterns – There are a number of different types of fuel powered camping lanterns including:
Propane – Propane powered camping lanterns enjoyed widespread popularity in the past and are still very popular mainly because you have more precise control over the amount of light and they shine like the sun if that's what you want.
Butane – Butane powered lanterns are not huge sellers because they don't always perform well in cold weather. They do have the advantage of lighter fuel canisters than propane and they're typically self-igniting.
Kerosene – Kerosene lanterns are old-school at its best. Typically made of metal with a heavy glass lens they can weigh quite a bit. On the other hand you have a lot of control and they're very dependable.
Wind ups – Wind up lanterns use a crank system to charge a battery that powers what are typically LED lights. They're great because they never run out of power.
Solar – The solar powered rechargeable lantern is a favorite of environmentalists seeking a more sustainable way. The only drawback is the obvious one: cloudy days.
Camping Lantern FAQs
Q: How to Maintain Camping Lanterns?
A: You've got a fairly easy task when it comes to maintaining your camping lantern. There's very little damages that occur (apart from dropping it), so following these steps will keep it in out-of-the-box shape from day one, to day one-thousand.
Clear Dirt from Base - Bits of dirt and dust are going to find their way inside your camping lantern. Simply detach the lens, clean out anything that's fallen in, and ensure to clean the exterior. People don't often correlate general cleanliness with maintenance, which is exactly how things get damaged far quicker than they ever should have.
Clean Interior of Lens - If you get a simple lens cleaning rag or individual lens wipes, you'll be good to go. Take the lens off during disassembly and general cleaning, and wipe down the inside and out. Light eventually bleaches/damages plastic lenses, which are most common among camping lanterns. You can slow that effect immensely by doing this, which will keep things nice and bright as time goes on.
Q: How Often Should I Clean my Camping Lantern?
A: Every time you go to put it away, it should be wiped down first. If you're one of those gents who throws your camping gear into a bag in a hurry and heads home, you're bringing the great outdoors in, and nobody wants that. Clean your lantern right before you put it away to head out, and it'll stay looking next to perfect.
If you just use this in the backyard or have it set for emergencies, you should check them out every six months to clean off any dust or dirt that's gathered. Give it a little test as well; nobody wants to reach in for emergency supplies, only to find that their light source is toast.
Q: What are Lumens?
A: In short, lumens equal brightness. If you've ever thought that a higher wattage on a home light bulb meant it was bright, it's simply not the case: it uses up more electricity to run. Lumens are affected by way too many factors to count, but primarily dictate how bright your light source is going to be.
Thanks to new light bulb labeling standards and laws, it's actually a lot easier to determine how energy-efficient a light bulb can be. You take the lumens (listed on packages) and divide by the watts that the bulb or light source takes. You're able to get a figure of watts per lumen, and on portable light sources like these camping lanterns, it gives you a better idea of how quickly you're going to run through the battery source.
More lumens, more light; this is especially useful for your campsite. In a moment ,we'll discuss how many lumens you're actually going to need. Too many lumens can be a bad thing, mind you. If you take a look at our tactical flashlight buying guide, high outputs of lumens are used to temporarily blind and distract your adversaries in a survival scenario. High lumens can damage your eyesight, so be careful.
Q: How Many Lumens do You Really Need?
A: You want to light up the campsite, but you don't want to burn your retinas out. For the indoors, you'll want 5,000 lumens per 250 square feet. Since there's no real way to measure the outdoors (don't go eccentric on your campsite layout), you're left with a loose formula to determine what you're going to need. Nothing is worse than premiering this on the campsite, and finding out that there's not enough light to go around.
For one, determine how many people you're going to have on your camping trip. If it's you and three mates, envision a 1,000 square foot space, requiring about 20,000 lumens. You're basically left with the need to light up a big-ass apartment or enormous connecting living room in an open floor plan. Keep in mind, this is a rating for widespread, non-concentrated light, and not realistic for the outdoors.
How that light travels is different. You'll have tents set up, the bumper of your car blocking some light, your equipment: you want to illuminate the space without having too many shadows getting in the way. For this, we personally recommend grabbing two of the same lantern, and placing them strategically on your camping grounds.
20,000 lumens in a single camping lantern is impossible to find, andy ou don't want to feel like you're in a literal spotlight while you're out there, so don't go crazy on the light source. The last thing you want is to attract wildlife from far-reaching spots in the great outdoors. Stick with a couple of lamps in the 1,000 lumen+ range, and you'll have plenty of low-bearing light in numerous areas of your campsite.
Q: I'm Grabbing This for Emergency Situations, Does That Change my Lumen Needs?
A: Absolutely. Without being grim, power outages often bring a lot of scared feelings, like being looted during a widespread blackout from a horrible storm of hurricane. You don't want to look like a source of major energy for others to get the wrong idea about. It doesn't take very long for people in adverse conditions to resort to extreme actions.
In this case, you're going to want to stick to about 5,000 lumens at most. This will keep you relatively invisible, so long as you strategically place your lantern. These are great little numbers to have in case of an emergency. Take into consideration how long it takes for devastated areas to get power back: three weeks, ten hours of night each day, means about 310 hours of light that you may need. Get a long-lasting, low lumen lantern for emergency scenarios.
Lantern vs. Headlamp
The main difference between the two is light output. You can have a lantern of a headlamp with the same lumens, but how that light is directed will change everything. Headlamps traditionally shine the beam of light all in one direction, giving you the ability to light up one specific target instead of just emitting a light source all around you.
Lanterns are more often used for camping, because your campsite isn't this narrow little strip of ground. If you're with friends, you've got two or more tends, possible a small area where you dumped all of your backpacks, maybe even a car. Think about this: you wouldn't want the headlight of a car to be your primary nighttime light source around the campsite.
Another reason lanternas are preferred is the dimming effect. As that light source expands, the light strength lowers since it's being focused on a 360-degree space. Headlamps focus that light, so you're going to damage your eyes. It's like having a little sun just staring you in the face if you want light.
Now, headlamps aren't all bad. If you're travelling in the woods at night (we're not sure why you7 would be, but rock on), a lantern is going to help with your personal surrounding, but not with what's up ahead. If you had to abandoned the campsite due to a bear, you want both: a proximity around you and your friends, and a clear beam of light looking straight ahead so you're not walking into trouble.
Last but not least, camping lanterns tend to emit less heat, while headlamps can often heat up and become alarming to touch the wrong spot. If you had to grab a lantern by the lens, you'd feel heat, but you'd still be able to grab it without burning yourself or injuring your hand.
Q: Can Your Camping Lantern Get Hot Enough to Cause a Fire?
A: We've ready just about every dumb story online that you possibly could think of, and we're convinced that you could use just about anything to start a fire. If you're using propane or butane, be sure to pack your common sense. You can 100% avoid the outbreak of a fire if you keep your placement smart, don't put flammable items nearby (the casing can get hot enough to light paper on fires), and make sure to turn it off before hitting the hay, then you should be all good.
Other Features to Look For
Weight - Camping lanterns should be relatively lightweight. You'll see an average of one to two pounds, and rarely more than three. You'll be holding your lantern slightly elevated, so you don't want too much weight making your arm tired while you're travelling.
Portability - This usually comes down to weight distribution. If a lantern is awkwardly heavy on one side, or doesn't possess a large enough handle, it's not very portable. There are some models where you're just expected to put them down, turn them on, and that's it.
Type of Usage - Are you intending to illuminate the campsite, or do you have non-camping needs? These are rated for outdoor use, so if you're looking for an indoor alternate light source that runs on batteries, this isn't your go-to list. However, these lanterns are often reviewed by those who need emergency lighting in dangerous situations, so that's a plus.
On-Board Battery - If you're rocking a rechargeable model, one of the most attractive attributes is the ability to charge your smartphone or other micro USB devices right from the lantern's power supply. If you're fully charged and just hitting the site for a day or two, it's not a bad idea, but don't rely on this too heavily, or you'll quite literally be left in the dark.
We hope you found the above camping lantern reviews helpful in determining which is the best camping lantern for you. Be sure to stop by on a regular basis for informative product reviews from the experts at GearHungry.