Last updated:
25 Jan 2021
Best Unroasted Coffee Beans In 2021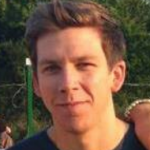 This product guide was written by Jordan Carter
One of the best things about coffee is the rich aroma and flavor we get from those little brown beans. But did you know that those beans weren't always a shade of brown? Let's face it, we all take this black beverage for granted. It's pretty much accessible everywhere and in many different forms and very few people have ever given a thought to coffee beans in their rawest state. On the plant, coffee beans actually resemble little red berries. When picked, the fleshy part of the berries is removed and the bean is dried. This dried been is usually green and is what unroasted coffee beans look like.
There are many benefits to purchasing unroasted coffee beans. Firstly, you can roast the beans yourself to achieve a unique flavor and intensity of coffee bean, or you can even brew a cup of unroasted coffee. Unroasted coffee is less bitter and contains less caffeine. Green or unroasted coffee is also packed with antioxidants and is actually better for you than roasted coffee. If you'd like to delve into another level of coffee drinking, we've put together a selection of the best unroasted coffee beans for the ultimate java experience.
The Best Unroasted Coffee Beans
Unroasted Coffee Beans Buying Guide & FAQ
The Art Of Roasting Coffee
There are a number of pans and appliances that are useful for roasting coffee but some people use nothing more elaborate than an ordinary pan. If you're new to roasting coffee beans, roast them in small batches. Let the beans cool, grind and make yourself a cup so you can gage whether or not this is your perfect cup of coffee. The coffee roasting process goes through a number of stages and you need to be careful not to under or overroast your beans.
First, your beans will start to turn yellow and the smell they emit will be earthy and a little grassy.
Once the beans turn yellow, they will start to release steam.
The water dissipates and you suddenly hear the beans start to crack. This means the sugars in the coffee beans are starting to caramelize, water escapes from the beans and the smell of coffee starts to be very noticeable.
After the first cracking sounds, you can stop roasting if you want to achieve a city roast.
Keep roasting and the beans become darker and you may start to hear a louder cracking coming from your beans. The smell of coffee becomes more distinct at this stage.
As the beans become darker, the smoke emitting from the beans is more intense. You are now reaching the level of a French Roast.
If you've gone on to this last roasting stage, you've burned your coffee. It will neither smell appealing or be worth brewing into a cup of coffee.

Unroasted Coffee Beans FAQ
Q: How to properly store your unroasted coffee beans?
A: You've gone through all the trouble of finding the perfect unroasted coffee beans, you've roasted them to mouthwatering perfection and you've even used a small amount of beans to make yourself the perfect cup of coffee with the intention of saving this magical blend for the weekend when you can really savor the flavor in your own sweet time. You are in coffee heaven and decide to treat yourself to this blissful cup on weekends as a reward for surviving another busy week.
The weekend comes around again and the coffee still tastes great, but it's not as good as it was last week. As the weeks go by, you notice the flavor of your coffee becomes more mundane and even loses flavor all-together. Chances are, you've undone all of your efforts by not storing your coffee properly. Coffee can be ruined by a number of factors. They include air, light, heat and moisture.
Store your coffee in an airtight container, preferably glass, metal or ceramic. Make sure it has a nice seal so that all the air is kept out of your coffee. Avoid storing your coffee in the freezer. Many people have sworn by this storage method, but it can seriously backfire on you. When you keep coffee in the freezer, it can lead to the moisture in the beans to extract the flavor. What's worse, coffee beans are somewhat absorbent and if you have anything pungent in your freezer, your beans may absorb these smells.
The best!
Gear, gadgets & stuff for men
Straight to your inbox