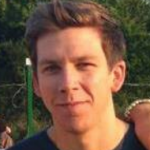 Chances are that everyone will need some quick medical action at some point in their life, be it in a home, work or school environment. As important as it is to be prepared, it is also vital to have good quality equipment available at your disposal. It may not always be a life or death situation involved, but it is better to be safe than sorry right? Seeing as there are a number of options for the modern first aid practitioner, it is wise to get some direction when looking for the best first aid kit out there.
The Best First Aid Kit
First Aid Kit Buying Guide & FAQ
Purchasing a first aid kit is not a decision that should be taken lightly since this has to do with human life you need to make sure it is a logical step taken and based on a whole lot of research. This buying guide will point you in the right direction when it comes to acquiring the best first aid kit out there.

How We Chose Our Selection Of First Aid Kits
Reviews - If you are looking for some real-life insight before you purchase a first aid kit, then the review section is where you are sure to find it. Once you comprehensively start to go through reviews, you are sure to be able to weed out the bots and fake reviews. Also, you are sure to get testimonies from actual people such as yourself. This way, you do not just discover whether the product is of good or bad quality, but also if it is well suited to your needs as a whole.
Price - In most cases, the price of a product is directly proportional to the satisfaction you will derive from it as well as its overall quality. This is not written in stone, but it is generally the case for all products and first aid kits are no exception to this. If you want a quality product that will stand the test of time, chances are that you need to be ready to spend a sizable amount. Nevertheless, there are some instances where a mildly priced product is the best option for the job. Be sure to read through reviews and product descriptions if you are opting for a cheaper product.
 Features To Look For In First Aid Kits
Experience of giving first aid - If you are but a beginner, the best thing for you to do is look for a simple kit at first, to break you in till you have gathered enough experience and information to join the big leagues. Similarly, you could solely opt for kits that come with comprehensive manuals or instructions on what the items contained are and when/how to use them. There is no use having one of these lying around if you cannot efficiently use it when it counts the most, so be sure to pace yourself and learn as much as you can.
Use - There are first aid kits that are more suited for outside use, similarly, there are others meant to be used at home, on the go, in schools and offices. Be sure to narrow down the scope of the use of your desired kit before purchasing one. It may not be totally futile to try to keep a med kit meant for camping as a home first aid kit, but it could leave you with a whole lot of clutter and very few relevant items.

Items included in a first aid kit  - As basic equipment or for minimalists at least include the following items in the first aid kit:
1 x bandage package medium
1 x compress not sticking
1 x set of plaster strips
1 pair of vinyl gloves
1 x rescue blanket
For larger or longer tours, in addition to the items already mentioned, the following items should be included in the first aid kit:
1 x fever thermometer
1 x breathing cloth
2 x eye compress
2 x finger bandages
2 x fingertip bandages
2 x wet wipes
2 x immediate cold compresses
1x sports tape
8 x suture patches
4 x blister plaster
1 x wound cleaning brush
Expiry date - Some of the items included in the kits have a limited shelf life, the ideal first aid kit would contain items with a long-life span altogether. Accidents are prone to happen, but there is no telling exactly when they will occur, it could be anything between seconds and years. So be sure to have items that will not expire and leave you wanting when the actual disaster occurs.
First Aid Kit FAQ
Q: How do I become first aid certified?
A: There are a number of organizations, such as the Red Cross, that provide affordable online and in-class lessons for individuals who are looking to get certified.