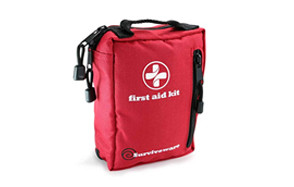 Surviveware Small First Aid Kit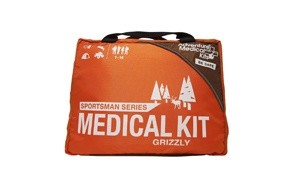 Adventure Tender Sportsman Series Outdoor Medical Kit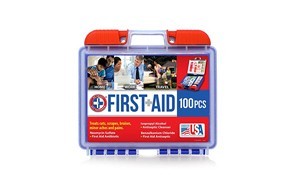 Be Smart Get Prepared 100 Piece First Aid Kit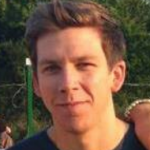 Chances are that everyone will need some quick medical action at some point in their life, be it in a home, work or school environment. As important as it is to be prepared, it is also vital to have good quality equipment available at your disposal. It may not always be a life or death situation involved, but it is better to be safe than sorry right? Seeing as there are a number of options for the modern first aid practitioner, it is wise to get some direction when looking for the best first aid kit out there.
The Best First Aid Kit
First Aid Kit Buying Guide & FAQ
Experience Of Giving First Aid - If you are but a beginner, the best thing for you to do is look for a simple kit at first, to break you in till you have gathered enough experience and information to join the big leagues. Similarly, you could solely opt for kits that come with comprehensive manuals or instructions on what the items contained are and when/how to use them. There is no use having one of these lying around if you cannot efficiently use it when it counts the most, so be sure to pace yourself and learn as much as you can.
Use - There are first aid kits that are more suited for outside use, similarly, there are others meant to be used at home, on the go, in schools and offices. Be sure to narrow down the scope of the use of your desired kit before purchasing one. It may not be totally futile to try to keep a medkit meant for camping as a home first aid kit, but it could leave you with a whole lot of clutter and very few relevant items.
Expiry Date - Some of the items included in the kits have a limited shelf life, the ideal first aid kit would contain items with a long-life span altogether. Accidents are prone to happen, but there is no telling exactly when they will occur, it could be anything between seconds and years. So be sure to have items that will not expire and leave you wanting when the actual disaster occurs.