Best First Aid Kits In 2022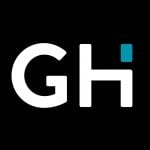 This product guide was written by GearHungry Staff
Last Updated
April 11, 2019
GearHungry Staff
GearHungry Staff posts are a compilation of work by various members of our editorial team. We update old articles regularly to provide you the most current information. You can learn more about our staff
here
.
GearHungry may earn a small commission from affiliate links in this article.
Learn more
Chances are that everyone will need some quick medical action at some point in their life, be it in a home, work or school environment. As important as it is to be prepared, it is also vital to have good quality equipment available at your disposal. It may not always be a life or death situation involved, but it is better to be safe than sorry right? Seeing as there are a number of options for the modern first aid practitioner, it is wise to get some direction when looking for the best first aid kit out there.
The Best First Aid Kit
Surviveware Small First Aid Kit




Life is full of so many adventures and there are many people out there living the dream. There is no doubt that it is all fun and games until someone gets hurt, but this should not be a hindrance to leading adrenaline-filled life. A good set up with the Surviveware Small First Aid Kit handy can make all the difference when you are up and about. It is packed with vital lifesaving equipment and is the best option when the go as it only weighs one pound and measures 5.5 x 7.5 x 3.5 inches. This first aid kit is so dainty that it can easily fit into the glove compartment of your car, so say goodbye to the clunky options that more than often serve as a reminder that things could go south at any minute. It is also fitted with MOLLE compatible straps on the back that make it easy to be worn on other bags or belts.
It is not just nice and compact but is also sturdy. All the equipment is contained in the bag are made from 600D polyester and the stainless-steel scissors supplied can easily cut through cloth and seat belts. Also, the inner sleeves are labeled according to function, so in a high-pressure situation, you can easily navigate. For more survival products, check out our guide to the best survival food kits.
Key Features:
Made with 600D polyester
Waterproof bag
Well organized and labeled
Easy to store and carry
Specification:
Brand

Surviveware

Model

FBA_SW001

Weight

12 ounces
There is a compartment for personal medication
It is extremely easy to find items
The overall design on the bag is well thought out
The tourniquet needs more work
Some customers complained that the quality is low
The zipper is not heavy duty
Be Smart Get Prepared 100 Piece First Aid Kit




It's all in the name! Getting prepared for accidents and emergencies is no doubt one of the smartest things an individual can do because accidents are inevitable. The creators of the Be Smart Get Prepared 100 Piece First Aid Kit must have had this at the front of their minds when they were conceptualizing it.
This first aid box is manufactured by one of the leading producers of first aid kits in the USA and contains 100 pieces of useful first aid items. It is by no means subpar as it meets United States FDA Regulatory Standards that qualify it as a medical device. You can simply use this at home, at work, or as a travel first aid kit. With its well-organized compartments, it offers up quick access to items especially in the heat of the moment. To crown it all up, the container itself is as sturdy as they come and impact resistant notwithstanding the fact that it is portable. You may also be interested in some of the best emergency survival kits from our list, so check them out.
Key Features:
100 items to help with the First Aid Process
A sturdy, high-density plastic container that's impact resistant
FDA approved
Can be used at home, work and outdoors
Specification:
Brand

Be Smart Get Prepared

Model

10HBC01082

Weight

12.8 ounces
It is compact
It is highly organized
The case is sturdy
Not comprehensive
Not all items are durable
Some unnecessary items included
Surviveware Large First Aid Kit & Added Mini Kit

The Surviveware brand is a trusted one that has time and time again come through for their customers. With the Surviveware Large First Aid Kit & Added Mini Kit, they have once more granted the wishes of customers worldwide. While the smaller bag housed 100 medically approved items for First Aid, this one is huge! 200 items without any dip in quality. It also comes with a mini kit which is huge in its own right. It has 50 items that can be used for first aid. The smaller bag comes with the same quality as the bigger one and is perfect for short trips or smaller adventures. The bag can easily be attached to a backpack or a belt which makes it easy to carry around. As for the larger bag, it is made of the highest grade of material (600D polyester) which can handle any adverse conditions that can be thrown at it.
The bag is also waterproof with the items inside also secured in waterproof containers which allows it to be usable in adverse weather or nasty conditions. What's more, the kit is also buoyant in water, so if you want to put it to use in marine conditions and it's dropped in water, you don't need to worry about losing the bag. It is a compact bag with a MOLLE system that enables it to be carried anywhere with ease. It features two D rings that allow it to be hung in a number of places and it can easily be retrieved. With the approval of the FDA acting as a ringing endorsement, you can rest assured that you are getting the highest quality when you purchase the Surviveware First Aid Kit.
Key Features:
FDA approved
Houses 200 medically approved items
Sports a mini bag with 50 items for use in First Aid
Waterproof bag made with 600D polyester
Specification:
Brand

Surviveware

Weight

3.3 pounds

Accidents can happen anywhere, but if you are constantly in an environment where injuries are prone to occur, then a basic first aid kit is not going to cut it. One that is fitted with a wide range of first aid equipment that is suited for a number of potential incidents would be more suitable. On all these fronts, the DeftGet First Aid Kit has got you covered. It also helps that it is small and lightweight enough to be carried around with you, either in your car or in outdoor situations. This med kit can also be used in the great outdoors, for sports events, at schools and even at home; it is just as versatile as can be.
Note that this is a comprehensive kit that offers all the emergency equipment needed for any volatile situation. Contained in the first aid kit are a whopping 163 great quality items which will serve in a minor emergency. A few of the actual first aid kit contents are 20 band-aids, 10 alcohol prep pads, 5 iodine pads, 1 stainless steel tweezer, 1 pair of stainless-steel scissors and one compressed towel. There is so much more that this kit has to offer, but overall it offers up safety and preparedness. Make sure you also check our guide to the best paracord survival bracelets.
Key Features:
Contains 163 items
Can be used both indoors and outdoors
It is portable
Affordable
Specification:
Brand

DeftGet

Model

FBA_First-Aid-Kit001

Weight

10.7 ounces
The case and zipper are sturdy
Comes with a handy flashlight
It is very comprehensive
Customers complained that not all the items were of good quality
Some items are missing
A few of the items are not very useful
Tripworthy Compact First Aid Kit for Medical Emergency




Preparing for a disaster is not the same thing as anticipating it, and as much as keeping a positive outlook helps, being ready for a bad situation can prove useful when it is least expected. With the Tripworthy Compact First Aid Kit for Medical Emergency, you can be sure that you are covered for the rainy days. This FDA approved med kit is packed with premium medical supplies that can serve well in all emergency and survival situations. It is an added plus that the kit was put together in an FDA-approved facility. As a result, it comes loaded with items that will provide everything you need to clean, and dress minor wounds, all arranged neatly in a convenient mini pouch. There are also other items in there that can altogether help you in an emergency.
The beauty of this first aid kit is the fact that it comes in a durable, yet portable design whilst weighing only 1 pound, which makes it perfect to either carry around or simply have in your car, boat or school. Additionally, with the handy blend of medical supplies coupled with survival items, this kit is great for use while camping, backpacking or simply traveling. Be rest assured that no matter the emergency that comes your way, with these first aid supplies you can easily give speedy treatment and hold down the fort until more advanced treatment can be delivered. Our handy guide to the best survival gifts features more great products like this.
Key Features:
It is lightweight and portable
Comes with a 4-year manufacturer's warranty
It is comprehensive
It is a 100-piece set
Specification:
Brand

Tripworthy

Model

TW01

Weight

1.1 pounds
It is affordable
Durability
Comprehensive kit
Some of the contents are not durable
It's not quite suitable for home use
Lacks some basic items
Northbound Train First Aid Kit




The beauty of life is that no one can tell what is going to happen next. That unpredictability is what makes every day even more exciting than the previous one. Nevertheless, living unprepared for the worst could bring on catastrophic results is not the way to go and that is why setups like the Northbound Train First Aid Kit have been put in place. The producers of this stellar kit have been able to put together a handful of equipment, in the right quantity that will serve you well in an emergency. So, gone are the days when you have to contemplate lugging around a clunky kit containing some items that you probably would not need.
This med kit weighs about 11 ounces and as such, you can carry it anywhere you go. While going on your travels or adventures, you can simply strap this to your backpack using its MOLLE compatible webbing and belt loop. An added advantage is that this pack is TSA compliant, so you will receive no issues at the airport whatsoever. It is also durable and waterproof where it counts so you can rely on it to get you through the worst situations. Love this product? Check out our review of the best survival knives for our top picks.
Key Features:
Designed by a U.S Marine
It is portable and lightweight
It is durable
TSA approved
Specification:
Brand

Northbound Train

Weight

12 ounces
It's a great size
It is well stocked
Great quality
The snaps on the MOLLE are faulty
A few of the contents are of a low quality
Not comprehensive enough
Delta Provision Co. Tactical First Aid Kit

In the most volatile situations, the saving grace has not been the medics, neither has it been the doctors but a good old first aid kit. It makes all the difference in the world to have one present, be it for day to day proceedings or for outdoor activities. In the case that you are conversant with the great outdoors, the Delta Provision Co. Tactical First Aid Kit is one of the best options.
This med kit is fully stocked with 130 pieces if first aid supplies. You do not have to limit its use seeing as it is a handy thing to have in your home, vehicle or while you are enjoying the thrills and dangers of nature. When it comes to durability, this first aid kit is covered, made of tough nylon that can brave its own against the elements. The MOLLE and PALS can easily be attached to any one of your tactical or bug out gear, there is also some nylon webbing that can easily attach other items. The cherry on the top here is the presence of oversized zippers which logically make for easy access in the heat of the moment. So, anything from cuts to bone damage can be dealt with as long as you have one of these medkits on-ground. Find more great products like this by checking out our guide to the best survival watches.
Key Features:
It is durable
Fully stocked
Easy access
Can be attached to backpacks
Specification:
Brand

Delta Provision Co.

Weight

1.6 pounds
Good quality
Covers a wide range of injuries
Easy to operate
Not comprehensive enough
Not great value for money
It is not comprehensive
Adventure Tender Sportsman Series Outdoor Medical Kit




Living on the fast-track does have its advantages, but one of the main disadvantages is that you continuously have to worry about getting hurt, preventing that from happening or simply managing the situation when it does. With the Adventure Tender Sportsman Series Outdoor Medical Kit, you may not be able to prevent the incidents, but you sure will be prepared when they happen.
In this kit, you will find sterile bandage materials, items for wound, blister/burn and fracture care, common medication and other essential tools that one would typically need to conduct First Aid. As you can gather from the name of the product, this first aid kit is for the adventurous folk and has the capability of providing hospital-quality care for about 14 people on trips for up to 2 weeks. The case that houses the first aid contents is bright orange and has a removable waterproof field trauma Pak which is suitable for trips away from camp.
This first aid box is not all about the incidents though, but also about prevention. It comes fitted with a $16-dollar manual titled "Comprehensive Guide to Wilderness & Travel Medicine". With this first aid box, you are guaranteed peace of mind.
Key Features:
Designed mostly for outdoor use
Can provide care for a large number of people
Contains a manual/guide
It is highly visible
Specification:
Brand

Adventure

Model

0105-0389

Weight

2.4 pounds
It is worth the price
Comprehensive
Good quality contents
It is big
Low-quality container
The expiry date of some items is questionable
Survival Work/Home First Aid Kit




No one needs to be told that survival is a do or die affair, it takes a split-second decision to determine whether someone is going to make it or not. Nevertheless, quick action needs to be coupled with the right equipment. When you get on board the Survival Work/Home First Aid Kit bandwagon, then you are sure that you have the kind of equipment that can make all the difference. The creators of this stellar kit have guaranteed that they are providing only genuine, original and authentic survival first aid kit on the market. That may sound like a whole lot to deliver but you would never know till you tried it.
The kit is pretty straightforward to use, seeing as all the components are labeled, with the name, use, and the number of pieces that ideally needs to be stored in the kit. This organized method will save you all the time in the world, especially when it comes to a high-pressure situation. The bag that houses everything is water-resistant, sturdy, and has strong zips which make for easy access. This well thought out med kit also has reflective piping to help you easily locate it in the dark. Customize it to suit your needs as much as you want, the possibilities are endless. Be sure to also check out our list of the best compasses for more great items like this.
Key Features:
Highly organized
It is durable and water resistant
It is FDA approved
Can be personalized
Specification:
Brand

survival

Model

SUR-FAKWHS

Weight

3.42 pounds
Great organization
Comprehensive
Easily accessible
The zipper is not durable
It is pricey
Some low-quality contents
Lightning X First Responder EMT/EMS Backpack

In emergency situations, there is no doubt that your go-to aid should be something either easily accessible or easy to carry around. It is for this reason that the Lightning X First Responder EMT/EMS Backpack is a viable choice if you are an individual on the lookout for volatile incidents. A backpack is a great way to carry anything around and that is why everyone from students to working professionals have one nearby at all times.
As an EMT or first responder, this special events backpack is more than apt as it is specially designed to carry around basic life support supplies at events where medical support is often needed. So, you would typically use one of these at a sporting event, concert or an amusement park, the list goes on. The great thing about the bag is that it is large enough to carry all the needed equipment but portable enough to be put in your any vehicle. To make it a more comfortable and accessible option, it is fitted with padded shoulder straps, reflective stitching both on the strap and the sides of the bag, removable foam dividers, tool pockets and so on. The contents are very comprehensive and altogether ensured that as an EMT or first responder, you are prepared. Don't forget to also check our guide to the best slingshots for survival.
Key Features:
It is comprehensive
Mainly for outdoor use
The bag is waterproof and abrasion resistant
Great organization
Specification:
Brand

Lightning X Products

Weight

9 pounds
Well stocked
Durable
Great size
Some user complained of missing items
Some items do not work properly
Not versatile
Swiss Safe 2-in-1 First Aid Kit




This new and improved first aid kit is back and, in this case, it is smaller and better. The versatile kit is here to ensure that you are wholly prepared for the worst while out there living your best life. With the Swiss Safe 2-in-1 First Aid Kit, you can expect a whopping number of 120 medical grade items that are sure to step up to the plate when it counts the most. Your mind can rest easy seeing as it is manufactured from the highest quality FDA approved facility, based on this fact alone, the credibility of this product is unquestionable.
It includes an alarmingly small but potent lightweight mini kit that is stocked with an additional 32 medical items. These items, as well as the whole kit, can come in handy in any setting you find yourself in. Be it as special events, at home, in the workplace or the great outdoors, this med kit has got you covered, just be sure to strategically store it in places you can easily reach in the case of an emergency. Just because they have so much faith in their product, Swiss Safe provides a 100% money-back guarantee in the case that the kit is not up to your standard. Our guide to the best emergency radios offers more great products for survival so check it out.
Key Features:
Two in one bag with mini bag which contains 32 items
Can be used at home, work or other events
Modified for 2019 with relevant tools for treatment
It is FDA approved and exceeds safety standards
Specification:
Brand

Swiss Safe

Weight

1.1 pounds
Names and functions of items listed on the back
Great organization
It is compact
There are too much of some items
Some low-grade items included
Poor customer service
First Aid Kit Buying Guide & FAQ
Experience Of Giving First Aid - If you are but a beginner, the best thing for you to do is look for a simple kit at first, to break you in till you have gathered enough experience and information to join the big leagues. Similarly, you could solely opt for kits that come with comprehensive manuals or instructions on what the items contained are and when/how to use them. There is no use having one of these lying around if you cannot efficiently use it when it counts the most, so be sure to pace yourself and learn as much as you can.
Use - There are first aid kits that are more suited for outside use, similarly, there are others meant to be used at home, on the go, in schools and offices. Be sure to narrow down the scope of the use of your desired kit before purchasing one. It may not be totally futile to try to keep a medkit meant for camping as a home first aid kit, but it could leave you with a whole lot of clutter and very few relevant items.
Expiry Date - Some of the items included in the kits have a limited shelf life, the ideal first aid kit would contain items with a long-life span altogether. Accidents are prone to happen, but there is no telling exactly when they will occur, it could be anything between seconds and years. So be sure to have items that will not expire and leave you wanting when the actual disaster occurs.
Sign Up Now
GET THE VERY BEST OF GEARHUNGRY STRAIGHT TO YOUR INBOX