Best Backpacking Tents In 2022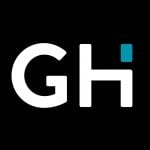 This product guide was written by GearHungry Staff
Last Updated
January 18, 2018
GearHungry Staff
GearHungry Staff posts are a compilation of work by various members of our editorial team. We update old articles regularly to provide you the most current information. You can learn more about our staff
here
.
GearHungry may earn a small commission from affiliate links in this article.
Learn more
It's a common misconception that a backpacking tent is a backpacking tent and pretty much any old tent will do. But the fact is, unless you want to wind up cold or wet or overcrowded or be the only thing preventing your tent from blowing away you'll need to give some thought to the tent you bring along on your backpacking adventure. If you don't have the time to sift through the hundreds of different brands and styles being sold today don't worry. That's what we're here for.
We've combed through every tent we could find to arrive at this list of the 12 best backpacking tents. Each and every one is an expression of the state of the tent maker's art. Which one will be right for you will depend on many things, including how many of your family or friends are going to be sharing the tent with you. To keep things clear we'll start with 1 person backpacking tents and work our way up gradually to the larger sizes. Let's get started.
The Best Backpacking Tent
Coleman Sundome 2 Person Backpacking Tent
Our first venture into the land of the 2 person backpacking tent is this offering from Coleman. The Sundome is the best 2 person tent Coleman makes and provides plenty of interior floor space, headroom and ventilation while also keeping the wind and rain at bay and being easy to set up. With a durable, water resistant polyurethane floor, welded seams throughout, 4 vertical feet of head space and a generously sized entry and exit portal the Sundome turns outdoor enjoyment into an art form.
Unlike some tent poles the ones here have internal shock cords that hasten setup and ensure nothing gets lost. The rainfly is effective if a bit skimpy and there's plenty of interior storage with the mesh loft and the generously sized gear pocket. It's a little heavier than some backpacking tents but once you're enjoying its many benefits from within you'll be glad you brought it along. This is a dependable, affordable, sturdy yet comfortable backpacking tent that easily sleeps 2 adults.
ALPS Mountaineering Lynx 1-Person Backpacking Tent
Sometimes the best way to commune with nature is to do so alone. As long as you have a good compass, a first class camping stove and the right tent along with a few other essentials it can be fun, exciting and a good way to learn about yourself and test your limits. The Lynx 1 person backpacking tent from ALPS Mountaineering will provide you the protection from rain, snow and wind that you want while not bogging you down by forcing you to carry more tent than you need.
The Lynx 1 person backpacking tent from ALPS Mountaineering is thoughtfully designed with single person setup in mind and can be ready to occupy just minutes after you remove it from the tote bag. Tough 7075 aluminum stakes keep the tent in place if winds kick up during the night and inside you have a gear loft, a generous storage pocket and plenty of room at the periphery to store miscellaneous items. With high quality materials throughout and a waterproof floor the Lynx delivers comfort and convenience and that's what you want from your backpacking tent.
TETON Sports Outfitter XXL Backpacking Tent
TETON Sports makes a lot of high quality outdoor gear and if you're in the market for a 1 person backpacking tent their Outfitter XXL Quick Tent will more than fit the bill. The design of the tent optimizes internal space by orienting the head to one end. This allows you to sit up without having to move into the center of the space, which can be a hassle. Beyond that, the Outfitter XXL backpacking tent aspires to be the best one person tent with its durable taffeta shell and lots of mesh to allow that pine-scented fresh air to waft through the interior.
Setting up a backpacking tent is never fun if you've been slogging through deep snow all day. The designers of the Outfitter XXL Quick Tent know this and have created a backpacking tent that pops into place in seconds. All you need to do is lock the poles in place, give a tug on the drawstring and you're ready to toss in your sleeping bag and get some shut eye. The Outfitter is well-built from the water repelling floor to the flexible high-grade aluminum poles and high-performance guy wires. It also boasts a low price point and lifetime warranty so you can't lose with this backpacking tent.
Winterial Single Person Backpacking Tent
If you stumbled upon the Winterial Single Person backpacking tent set up in the forest you might think the Forest Service had installed a recycling bin in the middle of nowhere. But aesthetics aside the reason the Winterial Single Person Tent occupies a place on this list is because it sets up incredibly fast, provides acres of head room and will effectively keep the foul weather outside. The Winterial Single Person backpacking tent is a 3 season tent that's light and well-engineered. Maybe the best one man tent out there for 3 seasons.
While some (including us) question some of the aesthetic choices made when designing this backpacking tent there's absolutely no arguing with the practical results. The Winterial Single Person Tent is one of the easiest backpacking tents around when it comes to setup. It has a tight, resilient feel to it once it is up and you'd be hard pressed to find another 1 person backpacking tent with so much headroom. At less than 4 pounds it doesn't weigh you down and if the rain pays a visit the waterproof fly will keep you dry. An unusual looking but versatile and effective backpacking tent.
The Cliff Hanger from First Gear is a 1 person backpacking tent intended not only to ensure you have first class accommodations under the stars but that you can set up in even the smallest of clearings, which is often all the woods provide for you. The floor of the Cliff Hanger backpacking tent is composed of 1500mm ripstop nylon that's coated with water resistant polyurethane so you don't soak up moisture from the ground. It's compact but still manages to provide 16 square feet of floor space and nearly 4 vertical feet of headroom.
The mesh inner layer of the Cliff Hanger backpacking tent provides unparalleled ventilation so you can really enjoy those cool, calm nights on the mountainside. Should the weather take a turn for the worse or the wind kick up to an unreasonable degree the waterproof fly can be installed in minutes so you can relax inside while Mother Nature does her thing outside. The svelte footprint of the Cliff Hanger is a boon to those who venture into the deep woods where viable campsites are hard to find. Throw in the incredible low price and you have a backpacking tent that's a true value winner.
Mountainsmith Morrison 2 Person
The Mountainsmith Morrison 2 Man Tent sports a low profile and lots of ultra-fine mesh so you can enjoy the clean, fresh mountain air. It hugs the ground more than some other lightweight backpacking tents because the designers know that winds can and do pick up in the mountains at sundown and sunup and your tent needs to be able to confidently withstand them. The 35 square feet of floor space will easily accommodate 2 average adults and the 2 doors means you don't have to crawl over one another getting in and out.
You're going to pay a bit more for the Mountainsmith Morrison 2 Person backpacking tent but what you'll get is a tent that's designed and constructed with the ergonomics of tent life in mind. From the opposing doors to the bathtub design and the copious number of clips that attach poles more firmly to the shell than other tents. Not surprisingly for such a well thought out well-constructed backpacking tent it's also incredibly light; tipping the scales at just 4.5 pounds.
Kelty Salida 2 Person Tent
The Kelty Salida 2 Person Tent is a serious 3 season backpacking tent that is so well considered it will also serve you well should you get caught off guard by unseasonably cold weather and even snow. It sets up in a hurry, weighs a scant 4.75 pounds, has an impressive and uber-effective full cover fly and is great looking to boot. If you're looking for a high performance 3 season tent you can't go wrong in our opinion with the Kelty Salida backpacking tent.
The 2 aluminum poles have interior shock cords that enhance the speed of setup and prevent sections from getting lost. The interior shell attaches to those poles via a generous number of clips. The copious amounts of ultra-fine mesh provides plenty of ventilation so the interior is always fresh and welcoming. When it's time to break camp the whole thing packs down nice and small to be easily stowed in your backpack. A great 3 season backpacking tent regardless of where you live or where you take it.
Coleman Sundome 3 Person Tent
We move on to slightly larger 3 person backpacking tents now with another Coleman product. This is the 3 person version of their classic Sundome backpacking tent. It shares all the qualities and benefits of the 2 person Sundome including lots of ventilation, a high degree of water resistance and plenty of internal headroom. The footprint is 7 x 7 feet and the bathtub-style waterproof floor ensures all that real estate is dry. 3 adults will sleep easily in this backpacking tent and the D door is large enough that they won't have to trip over each other going in and out.
The Coleman Sundome 3 person backpacking tent is what the 3 season backpacking experience is all about: fun, fresh air and worry free interaction with nature. It's spacious and comfortable, easy to set up and equally easy to take down. It will stand up to the wind and the rain and includes external points where guys can be attached should the wind really get whipping. The shell is treated with a fire retardant compound and the strong but flexible aluminum poles break down to almost nothing for transport. A great, family friendly backpacking tent.
Coleman Instant Tent 4 Person
With the Instant Backpacking Tent 4 Person from Coleman we're going up another notch in size and, amazingly, in convenience as well. It's no exaggeration to say that one average sized adult can set up this large 4 person tent in under 90 seconds. To be sure this is a mostly fair weather tent intended to be set up in roadside campgrounds or National Parks not on the side of a mountain in wintertime, but it fulfills its mission spectacularly.
The Coleman Instant Tent 4 Person backpacking tent occupies the outer limits of backpacking viability due to the fact that even when packed away it's quite bulky. That said, the tent itself is made of water resistant materials but you'll need a rain fly if it really starts to come down. And you'll need to buy that rain fly separately. (So don't forget.) The real reason to buy this particular 4 person backpacking tent, however, is because in under 2 minutes any adult can create a large comfortable living space for their entire party. For more practical products like this, browse our list of the best truck bed tents available right now.
Newdora Waterproof 3 Person Tent
The Newdora Waterproof 3 Person backpacking tent is another tent that pretty much sets itself up. Unlike the Coleman 4 person tent though this backpacking tent is not so large that it's precluded from making the trip with you into the deep woods. Instead, it sits low and wide and provides excellent protection from high winds and water, whether it's falling from above or welling up from below.
The Newdora Waterproof tent is a rare marriage of quality and convenience. Just clear a space, remove the tent from its storage sack and pull it open. Within a minute you'll have one of the best all weather tents around, meaning you won't get soaked if it rains. There's also a good sized cargo pocket for storing your gear and not 1 but 2 full sized entry doors which makes everyone's life easier. Perhaps the best 3 person tent around, and you won't have to clean out your bank account to buy one.
ALPS Mountaineering Lynx 4 Person
As we near the end of these backpacking tent reviews we return to the ALPS. That is, to ALPS Mountaineering and their Lynx 4 Person Tent. To be honest we'd have a hard time comfortably fitting 4 full sized adults in this tent but 3 would be a breeze. That said this is a smart looking backpacking tent with plenty of ventilation, full sized doors fore and aft and welded seams on the floor to keep ground moisture at bay.
Here's a large backpacking tent that knows size isn't everything. The designers have put plenty of thought into the ergonomics of tent life and come up with a 4 or 3 man tent (we'll let you decide) that hits all the right beats as far as protecting you from the elements while also making sure the tent packs down small enough for hassle free transport. If you're looking for a large backpacking tent to take deep into the woods this may be your best bet.
Gazelle T4 Camping Hub Tent
The final backpacking tent on our list comes to us from Gazelle. It's the T4 Camping Hub Tent and it boasts one of the more interesting designs you'll see with its mushroom-shaped rain fly and vertical orientation. Also, like the Coleman Instant 4 Person tent this is a stand up backpacking tent that isn't really designed to be carried into the deep woods. It's made for the drive-in campground.
Do yourself a favor and don't try and turn this campground tent into a deep woods tent for your expedition because even broken down it takes up a lot of space and weighs nearly 40 pounds. Instead use it as it's intended as a family tent to anchor your leisurely weekend at the campground. In that capacity it will serve you brilliantly. As we said you're going to pay more for this backpacking tent but what you'll get for your money is a home away from home that will allow you and several friends or family members to kick back and enjoy the fresh air and sunshine.
Backpacking Tent Buyers Guide
With so many options today it can be confusing trying to figure out which is the best backpacking tent to fulfill your particular needs. So below we're going to go over the main points you should consider before doling out your hard earned money.
Factors To Consider When Buying A Tent For Backpacking
Weight - If you're intent on bringing a tent into the deep woods or up the mountain with you it must be as light as possible. The best camping tents are supposed to allow you to have a better, safer, more enjoyable experience. Not weigh you down like a ball and chain.
Size when packed - The backpacking tent should pack down to a nice compact size that won't overwhelm your backpack and force you to omit other items. Even if you're in Herculean condition and weight is not an issue, size can be. So think about that if you're heading into the deep woods.
Size when open - In a roadside campground you'll have plenty of space for whatever tent (large or small) you may have. Once you venture into the wild though finding clear, level ground can often be an enormous challenge. As such you want your backpacking tent to have the smallest footprint possible.
Water resistance - Again, if you're camping in a standard roadside campground where the car is mere feet away waterproofing isn't such a huge deal. In the wild though the last thing you want is for your tent to fill up with water during a rainstorm. Any decent backpacking tent should put an emphasis on water resistance and at the very least have a waterproof rain fly.
Ventilation - This is especially important in a 2 man tent or larger where the atmosphere can get pretty gnarly pretty fast without proper ventilation. There should be at least 2 mesh windows in your backpacking tent to allow for airflow through the tent. The more the better actually as long as they're all covered by the fly in the event of rain.
Design - There are only so many ways to make a backpacking tent so there tends to be a lot of design convergence between brands. Some though, like the Gazelle T4 reviewed above, nonetheless find a way to carve out their own distinctive look that separates them in a crowded marketplace. Which design is best for you however is ultimately up to you.
Conclusion
The right backpacking tent can make the difference between a safe enjoyable wilderness experience and a wet, cold and miserable one. Don't just grab the first or lightest tent you see. Take your time and weigh the above considerations on our best rated tents before deciding on a backpacking tent for you and your party of adventurers.
We hope you found the above reviews of the best camping tents informative and that the information helps you make a smart choice when it comes time to purchase a new backpacking tent. Don't forget to stop back regularly for more insightful product guides and reviews from Gearhungry.com.
Sign Up Now
GET THE VERY BEST OF GEARHUNGRY STRAIGHT TO YOUR INBOX