Best Bug Out Bags For The Wilderness in 2022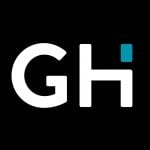 This product guide was written by GearHungry Staff
Last Updated
January 18, 2018
GearHungry Staff
GearHungry Staff posts are a compilation of work by various members of our editorial team. We update old articles regularly to provide you the most current information. You can learn more about our staff
here
.
GearHungry may earn a small commission from affiliate links in this article.
Learn more
A "Bug out bag" (sometimes called a "bail out bag" or "survival bag") is loosely defined as a backpack-style bag that a person keeps at the ready in case they need to evacuate in a hurry (bug out) due to natural disaster, civil unrest, fire, war or any other similar type of calamity. A bug out bag won't be much good should a comet the size of Dallas hit the earth but for the type of events listed above it can make the difference between thriving and barely surviving.
There are 2 types of bug out bags; homemade and pre-made. While there are some folks content to make their own bug out bag there are also plenty who would prefer to simply pick up one that's already been well thought out and prepared for them. In this review guide we're going to take a look at the best of those pre-made bug out bags and discuss what makes each of them the best bug out bag worth having should the creek rise or a hurricane make landfall in your area.
The Best Bug Out Bag
Ready America Deluxe Bug Out Bag
The Ready America Deluxe Emergency Kit is a bug out bag with serious survival in mind. As such it's heavy on practical, tactical gear such as dust masks, duct tape, a multi tool, rain ponchos, protective goggles, a well-equipped first aid kit and maybe most impressive of all, a 4 function emergency power station that requires no batteries or power cord and acts as a flashlight, radio, emergency siren and cell phone charger. Just crank it for 1 minute to get 30 minutes of power for the various functions. Clever and essential survival kit.
The Ready America bug out bag features a 107 piece first aid kit, survival blankets, emergency whistle and more, including 4 'food bars'. Since those food bars won't get you very far the company, like many others, is counting on you to provide your own rations and that's fine. There are plenty of places to purchase ready to eat, vacuum sealed meals as well as dehydrated food that you can stuff in the generously proportioned backpack. The backpack itself is well built, water resistant and easy on the shoulders. It can also be carried at your side using the convenient top handle. If you live in an area prone to hurricane strikes, tornadoes or flooding you owe it to yourself and your loved ones to invest in a bug out bag like this and keep it at the ready. It's 100 bucks very well spent.
Stealth Tactical Bug Out Bag
The Stealth Tactical Bug Out Bag assumes that you have not been able to make it to a shelter and will need to fend for yourself in the outdoors. As such there's plenty of tactical gear to keep you moving, keep you dry, keep you hydrated and keep you safe. That includes a dozen packets of purified water, rain ponchos, emergency sleeping bags, a fire starting kit, survival knife, foldable saw, emergency whistle, first aid kit, paracord, multi tool, candles and even a stethoscope so you can monitor your health.
It's an impressive lineup – did we mention the 2 person tents? – that, like many of its competing bug out bags, is light on food. Although there's plenty of room in the heavy duty nylon backpack for all the food you'll need to survive several days in the wild. The company advertises their bag as being 'discreet', which is their way of saying others won't recognize that it's full of high quality survival gear and try to steal it from you. That may very well be but if Hurricane Harvey is bearing down on your location you have bigger things to worry about. The 2 person tent we mentioned is minimalist in nature but will provide welcome shelter if you can find a dry place to set it up and the waterproof backpack cover that comes with the bug out kit is a major plus this bug out bag has over some of the competition. The Stealth Tactical bug out bag costs a little more but it's ready for whatever comes.
Refora – Complete Earthquake Bug Out Bag
When it comes to choosing the perfect bug out bag, you should only pack essential items. Anything that can be considered a luxury doesn't have a place in your emergency pack. That's why we're so impressed by the Redfora – Complete Earthquake Bag. You can tell it has been put together by true preppers. In terms of food and water, you get two 3600 calorie food bars, 24 water pouches, a hydration bag, and 20 water purification tablets. That means, in the case of an emergency, you're going to need a more sustainable water and food source quickly, but this will keep you going for at least three days. 
It contains a 107-piece first aid kit, designed to treat all manner of minor injuries. They've also covered the three essentials of light, shelter, and warmth. Items include a hand-crank flashlight, phone charger, radio, two mylar sleeping bags, a two-person tube tent, a 30+ hour candle, and much more. You even get important tools like a sewing kit, work gloves, and a 50' nylon rope. If you want to skip the process of packing a bug out bag yourself, the Redfora – Complete Earthquake Bag is your best bet. 
Emergency Zone 4 Person Urban Survival 72-Hour Bug Out
In an emergency, it's up to you to make sure your family is safe. That doesn't mean you have to build an underground bunker with a 100-year food supply. It just means having a plan if things go sideways. Every prepper knows that having a bug out bag is essential to short-term survival. So, as a family, you're going to have to prep more than one. Emergency Zone Urban Survival 72-Hour Bug Out Bag has been made for a family of four. 
The survival equipment is split between two backpacks, one for each parent. We don't have space in this guide to list everything but we can tell you that they've covered the main areas of first aid, shelter, food and water, water purification, tools, light, communication, and hygiene. It's safe to say, this is a pretty comprehensive 72-hour bug out bag. 
EVERLIT Complete 72 Hours for 2 People Earthquake Bug Out Bag
Some people like packing their own bug out bag. That way, they can make sure it has everything they need to survive out in the wilderness. But if you want to leave it to the experts, the EVERLIT Complete Earthquake Bug Out Bag is absolutely perfect. Let's put it this way – you won't have to check the contents, you can just be sure that it will have everything. The contents of this pack can be split into three categories – sustenance, first aid, and survival equipment. 
In terms of sustenance, the kit can feed two people for 72 hours. That might not sound like a lot but it will provide you a three-day buffer to find a new source of food and water. This could be the difference between life and death. Then we move onto the first aid equipment. In a crisis, first aid becomes essential. It's unlikely that you'll be able to get proper medical care, so you need to look after yourself. The 200-piece tactical first aid kit provides everything you need to treat wounds and cuts, stop hemorrhages, and more. Lastly, the survival kit. There's too much to cover here so we'll just give you the headlines – it has a tac knife, multi-function pliers, 100' paracord, fire starter, emergency whistle, compass, wire saw, and multi-purpose tool card. That's the basic equipment you need to build a shelter, start a fire, and let people know you're in an emergency situation. All of this comes in a high-quality tactical bag with molle webbing for attaching other equipment. 
Sustain Supply Co. Store – Premium Family Emergency Survival Bag
When you have a family, it's important to always be prepared for what life could throw at you. Some people will call you paranoid, others might say that you're wasting your money. We think you're being smart. But, even if you do want to be prepared for the worst, you might not want to spend every waking hour thinking about it. That's where the Sustain Supply Co. Store – Premium Family Emergency Survival Bag comes in. This is one of the most expensive pre-packed survival bags on this list, and that's because it's designed for a family of four. It includes enough sustenance for four people for 72 hours, including four Sustain Survival water straws that allow you to drink contaminated water. 
In addition to the food and water provided, this pack contains a fully-stocked 81-piece first aid kit. It's not the most comprehensive first aid kit we've seen but it should allow you to treat wounds and cuts until emergency services arrive. On top of that, it has some of the essential survival tools you'll need including a tactical knife, firestarters, paracord, whistle, snap lights, a flashlight, and four emergency blankets. When it comes to keeping your family safe in an emergency, this is one of the best bug out bags we've seen. 
Bug Out Bag Buying Guide
Those who've never heard of a bug out bag undoubtedly have questions. Here are some of the most common we encountered during our research and product evaluation process.
What is a Bug Out Bag? – As explained at the top of this review guide a bug out bag is a bag – typically a backpack – that is stocked with the supplies you'd need to survive several days in the aftermath of a natural or man-made disaster. Some of the pre-made bug out bags focus on gear, others on food and some find a balance between the two.
What to Put in a Bug Out Bag? – If your pre-made bug out bag focuses on tactical and survival gear you'll need to finish it by purchasing dehydrated meals and other foodstuffs with long shelf lives. If the bag focuses on food you'll need to supply survival gear such as a flashlight or two, emergency blankets, first aid kit, paracord, EDC knife and other things. If you're making your own bug out bag read the answer to the next question.
How to Make a Bug Out Bag? – If you decide to make your own bug out bag you'll want to start with a good-sized, water-resistant backpack and then fill it with a combination of food and practical implements that will allow you to transcend any difficulties you're likely to encounter. You'll want to include purified water as well as a water filter (in case the emergency has fouled the local water supply), plenty of freeze dried food along with power bars (but no perishables) and things you can use to protect yourself from the wind, cold and any precipitation that may be falling. Which means you'll want emergency blankets, dry clothes and rain ponchos. You'll also want to include other practical implements like a compass, tactical flashlight, walkie talkies, multi tool and more.
Things To Look For When Buying A Bug Out Bag
One of the most important aspects of the bug out bag is the bag itself so you'll want to make sure you pick out one that will accommodate the gear and supplies you need while protecting them from the rain. Here are some of the things to consider when looking for a bug out bag.
Size – Everyone overestimates how much they're carrying when they go backpacking (if everyone who claimed to carry a 100 pound pack actually did we'd have thousands of hiker deaths every year in the US alone). But a survival situation is one time when you need to be cold-light-of-day honest about how much you can carry and what that load should be comprised of to give you the best possible chance of survival. As a general rule you shouldn't carry more than 15 or 20% of your body weight, which for most people will be between 20 and 40 pounds. With this in mind you'll want to take into consideration the weight of the pack itself (which must be deducted from the total load) and its volume so that you wind up with a bug out backpack that can carry the appropriate amount of supplies.
Design – The best bug out bag is one with plenty of pockets. This allows you to compartmentalize your bug out bag essentials so that you know exactly where everything is and you don't have to dig through mountains of other stuff to find what you need. Put all your fire and light things together such as tactical flashlight, candles, headlamp, fire starting kit and storm proof matches. Put maps, GPS devices, compass and other navigation related items in their own pocket and so on. The more you can separate things the easier it will be to transcend your difficulties.
Build Quality – The last thing you want is to be trudging through the windswept landscape trying to escape the oncoming storm surge and have your pack split open and spill your survival gear all over the place. The bug out bag should be made of durable, water resistant nylon and have high quality zippers (waterproof if possible) and double stitching all around. The shoulder straps should be firmly affixed to the bag and be well padded to help absorb the load you're carrying. And if there's a waist strap it too should be well-padded and preferably adjustable to accommodate people of different heights.
Price – This is your life and the lives of your loved ones we're talking about here so price should be a secondary consideration to all of the above. That said you should be able to get a multi-pocketed, high quality bug out bag for less than $100.
Sign Up Now
GET THE VERY BEST OF GEARHUNGRY STRAIGHT TO YOUR INBOX