Last updated:
06 Nov 2020
6 Best Bug Out Bags For The Wilderness (Review) in 2021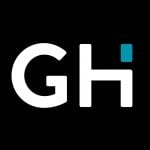 This product guide was written by GearHungry Staff
Published
January 18, 2018
A "Bug out bag" (sometimes called a "bail out bag" or "survival bag") is loosely defined as a backpack-style bag that a person keeps at the ready in case they need to evacuate in a hurry (bug out) due to natural disaster, civil unrest, fire, war or any other similar type of calamity. A bug out bag won't be much good should a comet the size of Dallas hit the earth but for the type of events listed above it can make the difference between thriving and barely surviving.
There are 2 types of bug out bags; homemade and pre-made. While there are some folks content to make their own bug out bag there are also plenty who would prefer to simply pick up one that's already been well thought out and prepared for them. In this review guide we're going to take a look at the best of those pre-made bug out bags and discuss what makes each of them the best bug out bag worth having should the creek rise or a hurricane make landfall in your area.
The Best Bug Out Bag
Bug Out Bag Buying Guide
Those who've never heard of a bug out bag undoubtedly have questions. Here are some of the most common we encountered during our research and product evaluation process.
What is a Bug Out Bag? – As explained at the top of this review guide a bug out bag is a bag – typically a backpack – that is stocked with the supplies you'd need to survive several days in the aftermath of a natural or man-made disaster. Some of the pre-made bug out bags focus on gear, others on food and some find a balance between the two.
What to Put in a Bug Out Bag? – If your pre-made bug out bag focuses on tactical and survival gear you'll need to finish it by purchasing dehydrated meals and other foodstuffs with long shelf lives. If the bag focuses on food you'll need to supply survival gear such as a flashlight or two, emergency blankets, first aid kit, paracord, EDC knife and other things. If you're making your own bug out bag read the answer to the next question.
How to Make a Bug Out Bag? – If you decide to make your own bug out bag you'll want to start with a good-sized, water-resistant backpack and then fill it with a combination of food and practical implements that will allow you to transcend any difficulties you're likely to encounter. You'll want to include purified water as well as a water filter (in case the emergency has fouled the local water supply), plenty of freeze dried food along with power bars (but no perishables) and things you can use to protect yourself from the wind, cold and any precipitation that may be falling. Which means you'll want emergency blankets, dry clothes and rain ponchos. You'll also want to include other practical implements like a compass, tactical flashlight, walkie talkies, multi tool and more.

Things To Look For When Buying A Bug Out Bag
One of the most important aspects of the bug out bag is the bag itself so you'll want to make sure you pick out one that will accommodate the gear and supplies you need while protecting them from the rain. Here are some of the things to consider when looking for a bug out bag.
Size – Everyone overestimates how much they're carrying when they go backpacking (if everyone who claimed to carry a 100 pound pack actually did we'd have thousands of hiker deaths every year in the US alone). But a survival situation is one time when you need to be cold-light-of-day honest about how much you can carry and what that load should be comprised of to give you the best possible chance of survival. As a general rule you shouldn't carry more than 15 or 20% of your body weight, which for most people will be between 20 and 40 pounds. With this in mind you'll want to take into consideration the weight of the pack itself (which must be deducted from the total load) and its volume so that you wind up with a bug out backpack that can carry the appropriate amount of supplies.
Design – The best bug out bag is one with plenty of pockets. This allows you to compartmentalize your bug out bag essentials so that you know exactly where everything is and you don't have to dig through mountains of other stuff to find what you need. Put all your fire and light things together such as tactical flashlight, candles, headlamp, fire starting kit and storm proof matches. Put maps, GPS devices, compass and other navigation related items in their own pocket and so on. The more you can separate things the easier it will be to transcend your difficulties.
Build Quality – The last thing you want is to be trudging through the windswept landscape trying to escape the oncoming storm surge and have your pack split open and spill your survival gear all over the place. The bug out bag should be made of durable, water resistant nylon and have high quality zippers (waterproof if possible) and double stitching all around. The shoulder straps should be firmly affixed to the bag and be well padded to help absorb the load you're carrying. And if there's a waist strap it too should be well-padded and preferably adjustable to accommodate people of different heights.
Price – This is your life and the lives of your loved ones we're talking about here so price should be a secondary consideration to all of the above. That said you should be able to get a multi-pocketed, high quality bug out bag for less than $100.
The best!
Gear, gadgets & stuff for men
Straight to your inbox