Best Camping Showers in 2022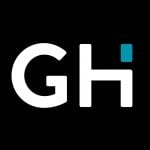 This product guide was written by GearHungry Staff
Last Updated
April 17, 2018
GearHungry Staff
GearHungry Staff posts are a compilation of work by various members of our editorial team. We update old articles regularly to provide you the most current information. You can learn more about our staff
here
.
GearHungry may earn a small commission from affiliate links in this article.
Learn more
Camping and getting back in touch with nature is a lot of fun. However, one of the things that puts people off, is the lack of proper cleaning. Luxuries like portable toilets and tent heaters are the norm these days for avid campers, and if you are one of these people, it is a good thing you clicked through to this site. There is an alternative to using the nearest lake, the campsite showers that often come at a premium or missing out on it completely.
The alternative to the above is investing in a portable camping shower. There are a wide array of different models available though, so you might find it overwhelming trying to pick the right one. With this in mind, we thought we'd give you a hand and take a lot of the hard work out of your search, with this handy guide to some of the best camping showers in 2022.
The Best Camping Shower
Triton Water Heater Camping Shower
It doesn't matter if you are heading into the wilderness or just out by the pool – there are some days that call for the calming warmth of a hot shower. Triton Water Heater Camping Shower is simple to use and just requires that you attach it to your garden hose and hey presto – a hot shower.
Although it is a little on the pricey side, it has a versatile range of settings for the water flow including, jet, shower and mist. The hose itself is 8 foot long, which should make it long enough to run along from your water supply (garden hose) to whoever or whatever you want to use the shower on.
Advanced Elements 5 Gallon Solar Powered Camping Shower
From Advanced Elements, a well-chosen company name if ever there was one, comes the 5 Gallon Solar powered shower. With a capacity of 5 gallons, this may not be the biggest on the market, but with a price tag set to under 50 bucks, it offers great value for money.
It is constructed from 4-ply and features an insulator panel and reflector panel for achieving the solar energy needed. The shower head is fairly intuitive to use and has a simple on and off control. To help solve some packing issues you may have, there is a handy side pocket for shampoo and body wash, which not only means you can keep all your showering accessories together, but means you don't have to leave them lying on the ground while you use it.
Simple Shower Portable Camping Shower
It may not look like much, and for the price you are probably not expecting anything particularly amazing from something under 20 bucks, but the Simple Shower portable camping shower is very popular. It actually has been awarded the title of Amazon's Choice and basically transforms 1 to 2 litre water bottles into portable showers.
Obviously, you will have to warm your water up using something else – or even the sun, if you have enough of it – for the price and portability of it, we think it's a winner. It only weighs a total of 2 oz so is hardly going to take up much space or weight in your luggage or backpack.
Mr. Heater F235300 BOSS-XB13 Camping Shower
This next camping shower is probably the best of the bunch, if you're prepared to pay. At nearly $200, it's a pricey addition to your camping setup but it's worth every penny if you want a luxurious hot shower. It runs on four D-cell batteries, giving it a runtime of about 40 minutes. Of course, that depends on your propane tank and water source. It's powerful enough to heat the water by up to 35ºF above the original temperature. That means you can get a serious hot shower, even when you're far away from home. 
This is one of the safest propane-powered camping showers on the market. It has scald protection to stop it from running too hot. Plus, it has a tip switch and flow-driven ignition to make sure everything runs smoothly. It might be expensive, but the Mr. Heater F235300 BOSS-XB13 Camping Shower is about as close as it gets to having a hotel room outdoors. 
Camplux AY132 Camping Shower
The Camplux AY132 Camping Shower is the perfect way to make your camping trip more luxurious. We reckon this is the closest you can get to your shower at home, without having to drive all the way back. It runs on propane and comes with everything you need to get started. It can achieve temperatures of 114.8ºF (46ºC), which means you get a truly hot shower, wherever you are in the world. 
The great thing about this camping shower is how versatile it is. You can plug it into the mains for a constant stream of water, or use two D-cell batteries and a water tank if you're far away from civilization. The water pressure will surprise you – it's much more than you'll get from a solar powered camping shower. Of course, the downside is that it's much bulkier and you need to carry around a propane tank with you at all times. 
Ivation Portable Camping Shower
The Ivation Portable Outdoor Shower has one of the most innovative designs we've seen on a camping shower. Powered by a rechargeable 2200mAh lithium battery, just drop the machine into a bucket of water and it transforms it into a steady stream of water. You don't need a propane tank or perfect sunlight. All you need is a bucket of water. 
The shower head comes with a suction cup and a hook, so you can hang it wherever you are – the side of a motorhome or a low hanging branch will work just fine. As you'd expect, it doesn't feel like a power shower but it provides a steady stream that's more than enough to have a refreshing wash. You can charge the shower up using a USB charging port and when it's fully charged you'll get around an hour of continuous use.
Kipida Solar Camping Shower Bag
The Kipida Solar Shower Bag is one of the most popular camping showers on Amazon. When we found this out, we weren't surprised one bit. If you're looking for a simple way to keep clean and refreshed on your next camping trip, this solar shower is the way to go. The bag has a capacity of five gallons, which gives you enough time to have a thorough wash. To heat up the water, you just need to leave the bag out in direct sunlight for around three hours. After this, the water temperature will be about 113ºF (45ºC). 
One thing we like about the Kipida Solar Shower Bag is that it has two pressure settings – low and high. That means you can choose between a more satisfying shower and conserving water. Not many solar showers offer this level of versatility. It's also worth mentioning that it's one of the more durable camping showers on the market, which is important when you're roughing it in the wilderness. 
Gasland Outdoors BS158 Camping Shower
One of the main reasons people don't like camping is that you can't get a good shower. That's not the case with the Gasland Outdoors BS158 Camping Shower. This awesome propane water heater has a maximum power output of 41,000 BTU/hour, which means 1.58 gallons of water per minute and temperatures as high as your shower at home. 
Whether you're camping in a tent or staying in a motorhome, this camping shower comes with everything you need (except a propane tank). You can permanently mount it to your campervan or hang it using the metal hook. It's also worth mentioning that this shower is CSA approved, so it's completely safe for you and your family to use. 
Ozark Trail Instant 2 Room Outdoor Changing Shelter/Shower
Ozark Trail have taken the concept of 'not roughing it' while camping to new and exciting levels with the Instant 2 Room Changing Shelter/Shower. It only takes a few seconds to set-up and with the actual tent you get a 5 gallon solar powered portable shower that can be attached and heats up within a few minutes in the warmth of the sunshine.
What about your clothes and privacy? Well, your clothes are kept dry because as the name suggests it is a two room set-up, with a utility room to get changed and undressed in. When it comes to privacy, there is no chance of anyone seeing your particulars as all the walls are coated with silver aluminium.
Camping Shower Buying Guide
Types Of Camping Showers
Although you don't need a camping shower to enjoy sleeping in the great outdoors, you may want to invest in one for the a more comfortable and hygienic time out there in the countryside. As you can see from our list above, there are a wide variety of different kinds of camping showers to choose from.
Solar Powered
Camping showers that are solar powered are probably the cheapest to run and therefore very popular, as the only thing you need to warm the water up is daylight. Often they feature a black bag made from PVC with a hose connected up to it. However, more expensive, higher quality solar showers will generally consist of PVC-free materials. There are various sizes in terms of capacity available from smaller units capable of holding 2.5 gallons to larger ones capable of holding 5 gallons or more.
A major downside to solar energy showers though is the one thing that makes them so popular - they need sunlight. Although this is a fairly economical way to warm water, it is not nearly as quick as battery or propane powered models.
Battery Powered
Another option many opt for when they are camping and want some home comfort is a battery powered shower. Although the most common type of battery used in this kind of set-up is 4 D cell batteries, there are other models that use different kinds of batteries.
In the most basic terms, these are essentially a hose and pump with a shower head that draws the water from a container. The downside is that although they are very portable, you need to take into consideration the fact that you will have to replace batteries regular or use a generator and you'll need to find something to invest in for warming the water.
Propane Powered
If you are interested in having a shower when camping that is most like the one back home, you need to think about investing in a propane powered model. As these involve burners and coils that warm the water, it means the water is hot in minutes.
The speed at which heat is produced by a propane shower is determined by the same measurement used for propane stoves - BTUs. Therefore, the higher the BTU for a shower is, the quicker it will warm the water.
Sign Up Now
GET THE VERY BEST OF GEARHUNGRY STRAIGHT TO YOUR INBOX