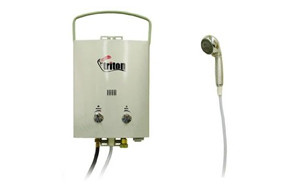 Triton Water Heater Camping Shower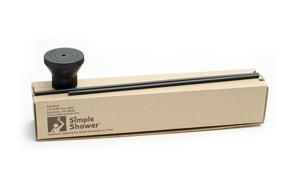 Simple Shower Portable Camping Shower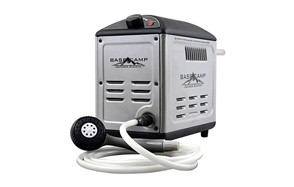 Mr. Heater F235300 BOSS-XB13 Camping Shower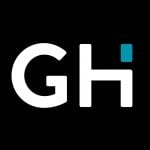 Camping and getting back in touch with nature is a lot of fun. However, one of the things that puts people off, is the lack of proper cleaning. Luxuries like portable toilets and tent heaters are the norm these days for avid campers, and if you are one of these people, it is a good thing you clicked through to this site. There is an alternative to using the nearest lake, the campsite showers that often come at a premium or missing out on it completely.
The alternative to the above is investing in a portable camping shower. There are a wide array of different models available though, so you might find it overwhelming trying to pick the right one. With this in mind, we thought we'd give you a hand and take a lot of the hard work out of your search, with this handy guide to some of the best camping showers in 2019.
The Best Camping Shower
Camping Shower Buying Guide
Types Of Camping Showers
Although you don't need a camping shower to enjoy sleeping in the great outdoors, you may want to invest in one for the a more comfortable and hygienic time out there in the countryside. As you can see from our list above, there are a wide variety of different kinds of camping showers to choose from.

Solar Powered
Camping showers that are solar powered are probably the cheapest to run and therefore very popular, as the only thing you need to warm the water up is daylight. Often they feature a black bag made from PVC with a hose connected up to it. However, more expensive, higher quality solar showers will generally consist of PVC-free materials. There are various sizes in terms of capacity available from smaller units capable of holding 2.5 gallons to larger ones capable of holding 5 gallons or more.
A major downside to solar energy showers though is the one thing that makes them so popular - they need sunlight. Although this is a fairly economical way to warm water, it is not nearly as quick as battery or propane powered models.
Battery Powered
Another option many opt for when they are camping and want some home comfort is a battery powered shower. Although the most common type of battery used in this kind of set-up is 4 D cell batteries, there are other models that use different kinds of batteries.
In the most basic terms, these are essentially a hose and pump with a shower head that draws the water from a container. The downside is that although they are very portable, you need to take into consideration the fact that you will have to replace batteries regular or use a generator and you'll need to find something to invest in for warming the water.

Propane Powered
If you are interested in having a shower when camping that is most like the one back home, you need to think about investing in a propane powered model. As these involve burners and coils that warm the water, it means the water is hot in minutes.
The speed at which heat is produced by a propane shower is determined by the same measurement used for propane stoves - BTUs. Therefore, the higher the BTU for a shower is, the quicker it will warm the water.