Best Utility Knives In 2022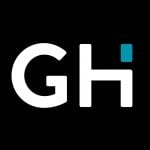 This product guide was written by GearHungry Staff
Last Updated
March 13, 2019
GearHungry Staff
GearHungry Staff posts are a compilation of work by various members of our editorial team. We update old articles regularly to provide you the most current information. You can learn more about our staff
here
.
GearHungry may earn a small commission from affiliate links in this article.
Learn more
One of the most utilized tools by DIY enthusiasts and other tradespeople is the utility knife. This unit is used for a myriad of things, from cutting open cartons to stripping wires. It undertakes several activities, and thus, it must be extremely robust and durable. There is no better toolbox staple than the best utility knife that is trustworthy and durable. Our team explored the various types of blades sold in today's market and after thorough research and testing, have come up with a list of the best utility knives.
The Best Utility Knife
Gerber EAB Lite Pocket Utility Knife
The Gerber EAB Lite Pocket Knife is an incredible utility knife and the best product you can ever have in hand. If you need a product that is both pocketable and easy to hold, this will be your best option. The Gerber utility blade has an extraordinary design that features improved elements that were not included in the plan of its predecessor, the EAB from Gerber. The edges of this pocket knife are replaceable with either standard size utility blades or 2-1/4-inch contractor-grade blades. It is well suited for jobs such as the slicing of rope or the opening of boxes.
The Gerber EAB Lite knife has been designed with deep finger grooves and rounded edges which ensure users always have a secure grip. Its handle has been manufactured from stainless steel and can be used as both a money clip or a pocket. The type of material used for this knife makes it lightweight, a feature that is much appreciated by users all over the world. Besides this unit's deep finger grooves, it boasts of a threaded fastener that keeps the cutting blade firmly in place. Using the Gerber EAB Lite for cutting purposes is extremely easy and comfortable also. Other features this knife has been built with include its safe liner lock for the razor-sharp blade and a tapered shape that helps with scraping or scoring. 
Overall, the Gerber Lite is an affordable utility pocket knife with a sleek and contemporary appearance. For $10, users can get a hold of this model for a plethora of cutting jobs. You can store this compact, lightweight unit anywhere you please, be it in your pocket, tackle box or your purse. You can make use of this unit with a single hand or both hands depending on your preference. For more handy products like this, check out our guide to the best craft scissors.
Key Features:
Rugged and reliable design
Rothco blade length: 4.8 inches
Pocket-sized cutter
Stainless steel handle
Specification:
Brand

Gerber

Model

31-000345

Weight

2.24 ounces
Accepts all standard-sized utility blades
Stylish and sleek design
Durable
Pocket clip falls out easily
Requires screwdriver to replace the blade
Knife is difficult and unsafe to handle
Stanley 10-099 6 in Classic 99 Retractable Utility Knife
Another great utility knife for your cutting purposes is the Stanley Classic 99 Utility Knife. This knife features the use of three unique blades all manufactured from stainless steel. The Stanley knife features a multi-position blade slide that helps change blades at any time. All three edges are 11-911 massive duty entities and as such are incredibly durable. The material used for these blades enhances their durability after every use, a feature that is not common among other utility knife models. To keep your edge secure when in use, the Stanley knife features an interlocking nose engineered to hold your edge in place securely. 
There are a plethora of features possessed by this industrial knife from Stanley, a few of which we will discuss in this article. One of the essential elements many users love about this utility knife is the position of its blade storage. The storage area for blades in the Stanley utility knife is located in its handle, an easy-to-locate area. This makes the changing of blades very simple and time efficient, unlike other knife models that have separate blade storage. The provision of three blades means that your knife will operate continuously for an extended period, without the need for extreme maintenance and repairs. All edges are straight-edges and made from die-cast metal and steel.
The Stanley is the right knife for any job. Its purchase comes with a limited lifetime warranty. It is a member of an entire line of knives manufactured to perform better than standard utility knives being sold in today's market. If you ever require a well-designed utility knife whose blades get sharper after every use, you should consider getting the Stanley Classic Utility knife. For knife lovers, we have prepared a guide to the best Karambit knives so check them out.
Key Features:
Multi-position blade slide
Three 11-921 Heavy Duty utility blades
Sharper than standard heavy-duty blades
3-position, retractable blade
Specification:
Brand

Stanley

Model

10-099

Weight

4.8 ounces
Interlocking nose
Very sharp
Affordable
Assembly takes time
Time-consuming setup
Wobbling on the sides
Alltrade 150003 Auto-Loading Squeeze Utility Knife
It's no surprise that the brands with the sharpest utility blades are often most sought after, or those that have ergonomic designs that deliver extreme comfort during extended use or for lightweight and extremely affordable units. What if we told you that the Alltrade utility knife offered all these features and many more? Welcome to the land of Alltrade, where all products manufactured are customer-centered and as such, seek to deliver excellent performance at all times. They are made from only the finest materials with the highest level of quality and have been engineered with help from modern technologies to be the best knives you will ever come into contact with.
The Alltrade Utility Knife has been through a series of tests to ensure that durability is assured for all potential users. In addition to this, the construction process provides that the end product, which is the utility knife, meets and often exceeds the standards of all tool safety institutions. In three seconds or less, users can change from a dull, used blade to a fresh and sharp cutting edge for a series of cutting jobs. All extra blades are stores on-board this knife, a handy solution that is loved by many users of the model. In total, the Alltrade utility knife comes with six heavy-duty blades and a lifetime warranty that supports its durability.
All products manufactured by Alltrade exceed both safety standards and the expectation of customers. A global leader in the manufacture distribution of such tools, Alltrade tools LLC has sold millions of products all over the world in every continent. They have received lots of profit through their provision of innovation, speed, and flexibility in all their products. Be sure to also check out our list of the best Ka-Bar knives for more great items like this.
Key Features:
Change from a dull, used blade to a fresh, sharp edge in seconds
Handy onboard blade storage
six heavy-duty blades
Lifetime warranty
Specification:
Brand

Alltrade

Model

150003

Weight

12.5 ounces
Easy action
Ergonomic grip
High build quality
Blade locks out
Heavy for a utility knife
A little on the pricey side
Klein-Kurve Handle Klein Heavy Duty Utility Knife
The best products are those made by the veteran manufacturers in the game. One of such products is the Klein Kurve Utility Knife, a product developed and designed by Klein Tools, a leading manufacturer in the industry since 1857. This utility knife features a slightly curved design that enhances both its cutting ability and its comfort provision. The storage of blades for this unit is found in its handle for easy access by the user. To change your blade, you're only required to push a button to gain access to your stored edges.
The Klein Kurve knife is extremely easy to identify in any location, thanks to its bright orange color, an intentional color choice made as a brand statement by Klein Tools. Besides its expertly curved design, this utility knife from Klein Tools has two blade positions with a wire-stripping notch that makes custom cutting very simple and straightforward. It also features an ergonomic grip and an interlocking nose meant to make usage more comfortable especially for extended periods. If you're thinking about durability, the Klein replaceable blade knife should be at the top of your list. With Klein Tools being in the business for more than 160 years, they have amassed all the knowledge concerning the durability of utility knives, and as such, every product they manufacture delivers significantly on strength.
Performance and precision are benefits that can't be forgotten concerning the Klein-Kurve knife. Designed by a team of seasoned engineers from the best materials around the world, this knife can be counted on for a variety of cutting actions. It is a member of the Klein family company, an all-American family brand that promises to be here till the end of time. Our handy guide to the best boot knives features more great products like this.
Key Features:
Designed for improved cutting ability
High quality, triple ground blades
Rubber grips on the handle
Internal blade storage
Specification:
Brand

Klein Tools

Model

44133

Weight

0.16 ounces
Able to strip heavier gauge wire
Ergonomic handle design
Durable
Jaw knurling needs to be more aggressive
No blade storage available
The blade can be dangerous
WORKPRO Quick-change Utility Knife
In talking about the reinvented Workpro Utility Knife, we must speak of two things; affordability and dependability, the two guiding principles to the design of this beauty. The Workpro knife is a multiuse product that is preferred because of its versatility. It can be used for cutting through materials such as cartons, paper, carpet, PVC, leather, cloth, bags, and many more. No matter how regularly you make use of this unit, it has been engineered to last for an extremely long time. It is very portable and doesn't weigh too much thus, keeping it in your pocket or purse comes naturally to you.
The Workpro utility pocket knife is made from stainless steel and as such is not susceptible to rust. The use of such a material further explains its level of durability and quality. Besides the quest to create the world's most affordable and dependable cutting tool, manufacturers of the Workpro knife seek to deliver incredible value through the use of their product. This is done via the myriad of features it has been designed with. One of such elements and features is the ability to fold your utility knife. Folding makes this unit more compact, and as such, it fits comfortably into your toolbox or pocket. It's also an aesthetically pleasing tool that makes your toolbox more colorful and exciting. 
The handle of this utility knife is one of a kind. Crafted from wood grain, the Workpro knife features a handle that makes the cutting process less annoying and more enjoyable. This unit is excellent for both beginners looking to undertake simple cutting processes or professional tradespeople working on several cutting projects. It is both attractive and efficient, with a price tag that is the envy of all its competitors. Love this product? Check out our review of the best diving knives for our top picks.
Key Features:
Folding Knife with Clip
Extremely safe to use
Multi-use
Long-lasting utility blade
Specification:
Brand

WORKPRO

Model

W011013A

Weight

8.8 ounces
It allows easy one-handed operation
Attractive finish
Can work with all standard knife blades
Lightweight and sleek look
Costly
No blade storage available
The blade can be dangerous
Irwin Tools FK150 1858319 Folding Utility Knife
Every tradesperson is aware of the high-level quality always delivered by Irwin Tools. This is one of the leading companies responsible for the manufacture of great tools and equipment used on various job sites and in multiple garages. The Irwin Tools company has designed a great utility knife which has made it into our list of recommendations due to its durability and reliability. It is the Irwin Tools Utility Knife, one of the most amazing foldable knives in today's market. Built for use by everyone, both skilled and unskilled, this utility knife delivers significantly on safety for both user and product. It comes with many features that enable it to live up to the strong reputation created by the Irwin company.
The Irwin foldable industrial knife uses the blade lock Technology which helps keep your blade locked in place at all times. To change your blade when it feels dull and weak, you only need to press the release button located on the knife, where two additional edges have been stored. You can use this knife with a single hand, thanks to its liner lock feature. Also, the inclusion of a wire stripper in this unit makes it a relatively convenient tool to use job sites for different purposes. The users of this utility knife praise it for its ergonomic nature and ease of use. They admire its safety features and recommend it for all your cutting actions in your workshop or within your home.
The Irwin utility knife is an all-American knife made for comfort and performance. It is a convenient tool that undertakes all its intended functions and many more. You may also like to check our guide to the best tactical knives.
Key Features:
Wire stripper
Can store up to 2 additional blades
A liner lock for quick 1-handed operation
BladeLock Technology
Specification:
Brand

Irwin Tools

Model

1858319

Weight

4.5 ounces
Ergonomic
Red box cutter
Durable
Reach for engagement if far
Low-quality blades
Stanley 10-777 FatMax Locking Retractable Utility Knife
There Is another product from the Stanley camp that comes highly recommended. Meet the Stanley Fatmax Utility Knife, a 10-inch retractable utility knife designed ergonomically for your comfort. This utility knife seeks to take on every workshop cutting task with ease. It features a three-position blade and rugged construction that appeals to many users. To prevent your blade from shifting, the Stanley knife features an adjustable thumb-dial locking wheel, meant to keep the edge in place while you cut. In total, there are three blades provided to every customer once a purchase is made. Storage accommodates up to 7 utility blades in total, a large number that isn't common in other models.
The Stanley Fatmax is a unique creation from the Stanley camp. Comfort comes via the ergonomically designed rubber grip which allows users to work for extended periods without any issues. You get to change your blades at any time without having to disassemble your knife thanks to the one-piece design of this unit. To adjust your knife blade to a sharper kind, the Stanley Fatmax can be swiveled open and the blade removed. No extra skills are required for this process, and it takes only a little amount of time to complete.
The Fatmax family under the Stanley company features a series of innovative products manufactured by Stanley in their 161 years of existence. This line of products is their most extensive as it features hand tools and other essentials meant for expert enthusiasts and pros who require durable, high-quality tools for their respective jobs. They're all designed in such a way that no extra tools or special skills are required in their operation. They're the best products with the best engineering you'll ever come across. Don't forget to also check our guide to the best camping knives.
Key Features:
Adjustable thumb-dial locking wheel
Ergonomically designed rubber grip
Rear blade storage for seven blades
Limited lifetime warranty
Great for heavy-duty use
Has a gut hook
Can store up to 10 blades
Not very portable
Difficult to replace
The blade can be dangerous
Outdoor Edge Slidewinder Utility Knife
The Slidewinder Utility Knife is a product from Outdoor Edge, a leading manufacturer in tools and equipment for workshops, garages and many more. It is a utility knife that works excellently as a bottle opener, box cutter, utility knife, and a screwdriver. Its versatility is impressive, causing it to be among the highest purchased units around the world. The Slidewinder knife features a built-in flathead, a bottle opener, a Phillips head screwdriver, and a pocket clip. With the push of a slide, this utility razor blade locks open, while the release button causes it to spring back into position.
There is one standard razor blade included in the total package once a purchase is made and this blade is made from robust stainless steel. The entire unit is manufactured with high-quality materials such as glass/nylon composite materials as well as sturdy stainless steel. This unit is an excellent addition to your tool box or your kitchen drawer. It is also a budget-friendly option for all potential buyers who require an affordable yet durable unit for their jobs. You may also like some of these best glue sticks for your projects, so check them out.
Key Features:
Built-in flathead and Phillips head screwdrivers
Replace standard utility blades easily
Sturdy stainless steel and glass/nylon composite frame
One standard utility razor blade
Specification:
Brand

Outdoor Edge

Weight

1.6 ounces
Its innovative design
The non-slip grip provides full control
The stainless steel blade is made to last
The handle can cause fatigue when used for a prolonged time
Not suitable for small and intricate work
Some handles of the knives are flimsy
Southwire UTILQO Folding Utility Knife
Make way for the Southwire UTILQO Utility Knife, the best utility knives in today's market. When we talk about the best utility knives, this folding utility piece is found among the first ten and for a good reason. The Southwire knife features a natural, tool-free blade change system that enables users to replace their dull blades with new, sharper ones within seconds. It also allows users to operate the knife with one hand comfortably, thanks to its quick open button feature.
The general frame of this unit is lightweight, and it makes transportation from one place to the other more comfortable and hassle-free. For a more comfortable and secure hold during your cutting periods. The Southwire knife features the use of a comfort grip in its design. All blades used by this unit are 2-point utility blades, the most common kind of blades in today's market. If you are looking to upgrade your knives collection, check out our guide to the best craft knives.
Key Features:
Quick open button
Easy tool-free blade change
Lightweight metal body with comfort grip
Accepts all common 2-point utility blades
Specification:
Brand

Southwire

Model

65029001

Weight

4.8 ounces
Great for heavy-duty use
Has a gut hook
Can store up to 10 blades
Assembly takes time
Time-consuming setup
Wobbling on the sides
Husky 97211 Wood Handled Utility Knife
Many people have had experiences with the other utility knives, and they didn't go as well as you expected. There's nothing to fear with the Husky Utility Knife concerning quality and performance. There's so much to benefit from this unit the first being its robust design. The Husky Knife features a safe design which includes a retractable blade knife that is kept out of the way whenever it is not in use. The general frame of this unit is sturdy and robust. It features the use of a single, disposable and reversible blade that can be used for a very long time before its replaced. The handle of this unit is also designed for durability via the use of wood and steel accents. This combination is a powerful one that delivers maximum utility to users.
The Husky is a fantastic unit ergonomically. Its manufacturers realize the importance of comfort during the cutting process, and as such, they have designed the group with a perfect grip for more precise cuts. Attach this unit to your belt or your pocket with ease, thanks to its robust belt clip design. Trust Husky to be at your side while you take on the toughest of jobs. This is an exceptional knife with simple blade removal mechanics and improved control tactics. It is well suited for an array of activities which include ripping up your carpet, stripping wires, and opening boxes. Our guide to the best Spyderco knives offers more great options so check it out.
Key Features:
Wood-handled
Folding
Sure-grip lock
Disposable knives included
Specification:
Brand

Husky

Model

97211

Weight

5.6 ounces
Quick-change mechanism
Aluminum handle with belt clip
Accepts all standard utility knife blades
Short term durability
Weak edges
Expensive
Sign Up Now
GET THE VERY BEST OF GEARHUNGRY STRAIGHT TO YOUR INBOX