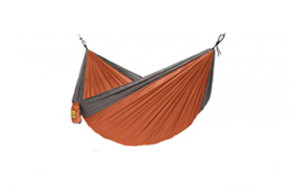 Wise Owl Camping Hammock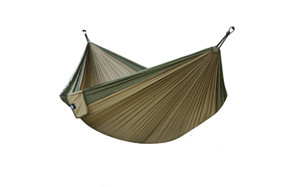 Legit Camping Double Hammock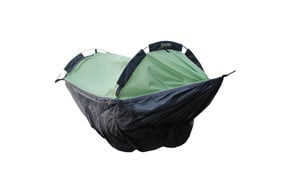 Clark NX-270 Four Season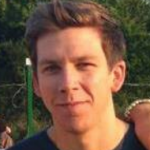 No two hammocks are created equal. That's why we've compiled the absolute best ones that aren't going to snap on your, or get destroyed by some adverse weather conditions. One of the trickiest parts of setting up your campsite, even if it's just for the weekend, or for the entire first week of Summer, is setting everything up. Don't waste the entire day just to lay on some crummy hammock. There's nothing better than swaying between the trees in luxurious comfort; we've got your back.
Our Picks Of The Best Camping Hammock
Camping Hammocks Buyers Guide
These are all excellent hammocks, but which are the best ones for you? Depending on what your preferences are, there's going to be something for everyone on this list, but you need to know specifics. Fortunately, we've done all of that for you. Here are the top things you should be on the lookout for when you're going for a great hammock.
Weight Capacity – We all know what we weigh on the scale; let's apply that to these models. You have hammocks that go from the high two-hundreds, all the way up to four-hundred pounds of weight capacity. Even if you're personally lightweight enough to slip into one of the smaller hammocks, it's recommended to go for the larger one. Think about this: putting your six pack and chips in the hammock with you, so you don't have to get up. Pretty great idea, right? Thanks—we thought of it. Just pay attention to the weight capacity and what you'll be needing it for. Again; beer and chips, people.
Netting – Mosquitoes are a pain in the neck, and are potentially dangerous to your health. Nobody wants to go get a blood test just because they went camping. Netting should absolutely be on the top of your priority list if you plan to sleep outside at night when they come out to bite.
Fabric – If you're irritated by any type of material, it's safe to assume that fabric is going to matter a whole lot. You're probably not going camping in the dead of winter, so you won't be in full gear while trying to sleep. While a lot of hammocks are made up of parachute material, and they're not prone to cause any kind of chafing, it's still something you should pay close attention to. Of course, if you're not sensitive to any type of material or fabric, it's one less feature to regard when you're on the hunt for the best hammock.
Weight – Most of these hammocks don't weigh a lot, but if you're parking at a campground or public park and hiking inland, every single ounce that's weighing down on your back counts. If you fancy yourself a backpack hiker, you'll want to take the overall weight into consideration.

Tips When Assembling Your Camping Hammock
One of the biggest mistakes that you can make is not setting up the stakes properly. You're digging it into a tree, and even if you've set up a million tents, and you're familiar with the whole process, it's still going to be tricky. Let's say you've set up a hundred hammocks in your day—the one key focal point that everyone misses is the type of tree they're pounding the stake into. Different trees have different wood density and are either less or more porous than others. If it rains, and you're utilizing your tarp, the stake can end up sliding out as the tree trunk itself absorbs water, and fills up in the stake hole that you created. Nobody wants to get woken up in the middle of the night by falling on the cold, wet ground.
Other things to think about when you're setting up your hammock is the position of your stakes. They're going to be holding you up all through the night, or at the very least, through some very well-deserved midmorning naps. You'll be able to benefit from learning exactly what way to drive your stakes, and figure out what types of trees are in your desired camping area.