Best Camping Hammocks For Your Comfort in 2022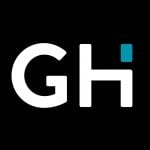 This product guide was written by GearHungry Staff
Last Updated
January 29, 2018
GearHungry Staff
GearHungry Staff posts are a compilation of work by various members of our editorial team. We update old articles regularly to provide you the most current information. You can learn more about our staff
here
.
GearHungry may earn a small commission from affiliate links in this article.
Learn more
No two hammocks are created equal. That's why we've compiled the absolute best ones that aren't going to snap on your, or get destroyed by some adverse weather conditions. One of the trickiest parts of setting up your campsite, even if it's just for the weekend, or for the entire first week of Summer, is setting everything up. Don't waste the entire day just to lay on some crummy hammock. There's nothing better than swaying between the trees in luxurious comfort; we've got your back.
The Best Camping Hammock
If aesthetics are big with you, you'll love the fact that this hammock comes in 25 different styles. No, we're not kidding—the good folks at Wise Owl Outfitters actually put so much stock in this excellent hammock, that they made it available to anybody and everybody with specific color preferences. Apart from that, it shrinks to the size of a grapefruit and is a whopping 26oz in weight, so you don't have to account for any extra space when you take to the camping ground.
Wise Owl pride themselves on their amazing customer service and money back guarantee. 100% full refund, no questions asked. If you're unhappy with the product, they want you to be happy with the customer service and how you're treated. While they may ask you to fill out a small questionnaire, it's solely so they can provide higher quality products in the future, and it's completely optional.
Key Features:
High-quality, heavy-duty nylon material
Lightweight and compact at 26oz in weight
When folded, it can sink to the size of a grapefruit
100% Customer satisfaction guarantee
The Kootek Portable Indoor and Outdoor Camping hammock is a great way to get the most out of your relaxation and leisure moments anytime, anywhere. It has been manufactured using a 210T parachute grade triple-stitched fabric and comes very tough, therefore, possesses anti-tear and anti-fray properties that can hold up to 500 pounds of weight. Despite its robustness, it is, on the other hand, very soft to touch and extremely comfortable to rest in. it is super lightweight and can fold down easily to the size of two clenched fists making it convenient to tuck away or carry along in your travel bag.
This product comes as in both single and double sizes and offers enough room to accommodate the family or your entire circle of friends. As for setting up, you don't have to worry about disengaging from entangling strings or ropes, as it is accompanied by four ten feet straps that can be easily fixed on trees and other objects. In case of rain, its moisture-wicking properties allow for quick-drying, which is also thanks to its anti-dirt properties.
Key Features:
Made from fabric with anti-fray and anti-tear properties
Has the ability to support up to 500 lbs
Easy to set up, all you need is tree, rock or disused post or similar object
Accompanying accessories make for hassle-free setup and use
Legit Camping Double Hammock
Four-hundred pounds of capacity in a multiple color arrangement can't be wrong. This ultra comfortable hammock comes with everything you could possibly need for setup, including additional information about how to properly pitch your hammock. This is another hammock that's perfect for a couple's trip, or if you get stuck hiking too long and need to hoist yourself up between two trees for the night. Legit Camping is a premium brand without a premium price tag that you can really get behind.
Something we notice with a lot of hammock companies is the prime warranty information. Legit Camping is no exception. They are dedicated to being your only camping supply brand, but they understand that no one brand can be the absolute best for everyone. That's when they roll out their guarantees and money back promises. If they can't be your only camping brand, they at least want you to leave with fond memories of their spectacular customer service.
Key Features:
Perfect for couples with a 400-pound capacity
Comes with a bag for easy storage and portability
Easy set-up
100% money-back guarantee
Specification:
Brand

Legit Camping

Weight

1.2 pounds
Honest Outfitters Camping Hammock
Spending worthy time outdoors enhances your quality of life hence why Honest Outfitters will go to all lengths with their products to ensure that you derive the maximum benefit from every moment. The Honest Outfitters Camping Outfitter's Hammock is a high-quality portable survival gear that offers the very best whether in leisure, relaxation or for serious business. Made from a superior quality heavy-duty 210T nylon fabric the same as used in parachutes and skydiving equipment – this product is tough and soft enough to offer those comfortable and relaxing moments you have always dreamt of.
It is lightweight and compact (actually packs down to the size of a grapefruit) and therefore suitable to carry in your backpack for easy and convenient transportation. As for installation, there is no need to tie knots as it comes with tree straps, karabiners, and separate loops to adjust the hammock to the right elevation and comfort level. Once fastened securely, you are ready to go in just a minute whilst the 9-feet long straps are long enough to take care of any height and diameter of a nearby object. This product easily passes for a perfect gift for your loved one, whether a close relation or a bosom friend. It comes at an affordable cost.
Key Features:
Long straps for easy wrap-around trees and other sturdy standing objects
Made from strong super-lightweight parachute material
Easy to fold down and convenient to transport
Can be set up to make ready in 2 minutes
Specification:
Brand

HONEST OUTFITTERS

Weight

1.5 pounds
Lawson Blue Ridge Camping Hammock
They actually won awards for this puppy. Lawson Blue Ridge is a #1 rated choice by numerous publications, and it's plain to see why. One of the most notable parts of this is the fact that you get to lay in a half-barrel hammock, and your back isn't going to sink into the bottom. It's completely flat, allowing you to effortlessly gaze up at the stars and enjoy the outdoors the way they were meant to be—with no limitations. This is the ultimate choice for those who want to pack light, and aren't taking a tent or camper with them.
This hammock does come with a pretty controversial weight capacity. While we understand that hammocks are strips of fabric hanging from self-installed pegs in trees, a 275lb weight capacity is a bit lower than we'd like to see, but still makes for a great hammock nonetheless.
Nobody knows how to make a hammock better than a gifted mind who's been camping their entire life. Bear Butt is a small brand that emerged in 2016 and brings one of the most comfortable hammocks on the market today. The whole point is that you can fit a bear in here; go camping with the girlfriend, bring blankets, large sleeping bags booze, and something for Netflix, and you'll be in paradise before long. With a plethora of color options to choose from, an inexpensive price point, and loads of comfort to be had, you'll be slouching into the Bear Butt Double Hammock for a long summers' nap.
Bear Butt continues to be a small company, despite overwhelming and eccentric reviews about their hammocks. They are truly one of the best. They enforce their money back promises in a hardcore way; if you're not happy, they want to make you happy in whatever way they can. It's the perfect hybrid for buying from local, small businesses, but with the ease of purchasing via Amazon and getting two-day delivery.
ENO Eagles DoubleNest Camping Hammock
Luxury was never this affordable. Not only is this hammock aesthetically pleasing, but it's actually built for two. If your lady likes to go camping with you, the camper/tent won't be the only place to watch the birds and the bees. You get included aluminum wiregate carabiners and nautical grade lining, which comes complete with stainless steel links. You can pin this to the trees with ease, and won't have to worry about one of the pegs slipping out and dropping you on the ground below.
The biggest point of a hammock is that it functions properly, right? We think so too. ENO does note on their sales page that the color and stitching may come a bit differently than what you see. They reduce fabric waste, and as a result, it may come looking a tad bit differently. You're going camping; it's not a fashion show. In our opinion, this fact shouldn't be anything to deter you, but it's definitely something to keep in mind.
Grand Trunk Skeeter Beeter Camping Hammock
Hate mosquitos? Who doesn't? We won't even bring up statistics on disease and all that; it gets too messy. The point is, sleeping in a hammock is one of the greatest things about the outdoors. Enjoy the stars and breathe in fresh air all night long—it might do you some good—and don't risk coming home with some strangely-named blood condition. The Skeeter Beeter does what is says; beats the mosquitos. With a quick and easy setup and a zipper mesh to keep you safe, you'll be able to enjoy this for years to come with no worries.
The bug net protection isn't the only amazing thing about this, though its presence does let you do something pretty awesome. If you're a minimalist camper, and you just want to get to the outdoors without having to plan months ahead or pack a billion little trinkets, you can use this mosquito hammock as an alternative to your tent or camper, and get the most out of the outdoors while packing light.
The LAZZO Camping Hammock comes top on our list of the best camping hammocks. It's got just about everything you need here, and the entire package is wrapped simply and portably.  The LAZZO Camping Hammock is lightweight, as it comes in at 4 lbs. It's made from a strong 70D nylon, and is able to hold up to 350 lbs in weight.
You'll also love the removable net, which is made from high-quality polyester material. The net comes with five rope hooks outside and two hooks inside. You can use the ladder to hang any camping lights or other amenities as you prefer, but make sure that they're fastened right.
As a matter of fact, several customers have complained about the strength of these hooks, so perhaps you should be careful with them going forward.
The tarp on the hammock is quite sturdy. It comes with four loop attachment points, reinforced corners, and tie-down loops that will provide proper sturdiness. On hot days, this will be one of your best friends – you'll completely love the shade it provides.
There are a few imperfections here and there, but the LAZZO Camping Hammock is truly a marvel. You get everything you need for your camping trip in one, and you can carry it all in a simple package with a carrier that comes with it.
ETROL Single & Double Hammock
With the ETROL Double & Single Hammock, you've got another awesome hammock that sees to your every need one at a time.  Before we go too far, however, keep in mind that the hammock is much more than that. You also get a mosquito net for those days when your campground gets infested with pesky bugs. The mosquito net also has a blackout design at both ends, so you can protect yourself and your partner from the effects of the sun's rays.
Of course, there will come a time when the mosquito net will stop working. However, if you're using it for the first few months, then you won't have any issues. Like all hammocks on this list, the ETROL Single & Double Hammock is also quite lightweight. The double hammock features a ton of space, and you can rest assured that it will allow two people to stay in it more than conveniently. It can also withstand up to 440 lbs., so you're getting some optimal strength here.
The main material for the hammock is 70D nylon taffeta, which is high-tensile and breathable. Everything that you will need to install the hammock is available in the package, so you're not going to be stressing over setup at all.
So, if you're looking for convenience and optimal protection from both the elements and any pests, then the ETROL Single & Double Hammock is here for you.
WINNER OUTFITTERS Double Camping Hammock
Moving on, we've got the WINNER OUTFITTERS Double Camping Hammock. You're going to love everything about this, and it will keep you ready. This supports perhaps the biggest load of any hammock on this list, as it takes up to 500 lbs. It's a double hammock, and it can take up to two people without any stress. It's made from 210T nylon parachute fabric, moving it around should be easy.
The hammock contains two tree-friendly stripes, which you can use to hang it and get ready. The manufacturers that the straps are safe and easy to use, and most importantly, they won't hurt the tree. So, if you're worried about the impact on the environment, don't be.
The hammock is also pretty versatile. It works for trips to the beach, and it's also ready when you're going camping, if you're traveling, or if you'll just like to step into your yard and enjoy yourself.
Setup usually takes less than 3 minutes, according to the manufacturers. You can also set it up yourself, as the hammock isn't so heavy that you'll need any extra hands. The manufacturers have thrown in everything you will need for the installation to take place, so all you've got to do is unbox it and set it up.
Camping Hammocks Buyers Guide
These are all excellent hammocks, but which are the best ones for you? Depending on what your preferences are, there's going to be something for everyone on this list, but you need to know specifics. Fortunately, we've done all of that for you. Here are the top things you should be on the lookout for when you're going for a great hammock.
Weight Capacity – It's vital to look out for the weight capacity of your preferred hammock, especially if you require it for more than one person. Two hundred to four-hundred pounds of weight capacity is usually within the range of what's on offer. Even if you're personally lightweight enough to slip into one of the smaller hammocks, it's recommended to opt for a larger one.
Netting – Mosquitoes are potentially dangerous to your health. Therefore, netting should absolutely be on the top of your priority list if you plan to sleep outside at night.
Fabric – If you have sensitive skin, it's safe to assume that the material of the hammock is going to matter a whole lot. While a lot of hammocks are made up of parachute material and are not likely to cause any kind of chafing, it's still something you should pay close attention to.
Weight – Most of the above-listed hammocks are pretty lightweight, but if you're parking at a campground or public park and hiking inland, every single ounce that's weighing down on your back counts.
Tips When Assembling Your Camping Hammock
When assembling a hammock, start by setting up the stakes properly. The one key focal point is to be aware of the type of tree you're pounding the stake into. Different trees have different wood densities and are either less or more porous than others.
Also be aware that if it rains, and you're utilizing your tarp, the stake can end up sliding out as the tree trunk itself absorbs water, and fills up in the stake hole that you created.
Other things to think about when you're setting up your hammock is the position of your stakes. They're going to be holding you up all through the night, or at the very least, through some very well-deserved midmorning naps. You'll be able to benefit from learning exactly what way to drive your stakes, and figure out what types of trees are in your desired camping area.
Sign Up Now
GET THE VERY BEST OF GEARHUNGRY STRAIGHT TO YOUR INBOX