Best Waterproof Lighters In 2022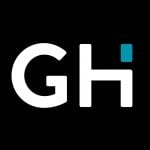 This product guide was written by GearHungry Staff
Last Updated
June 24, 2019
GearHungry Staff
GearHungry Staff posts are a compilation of work by various members of our editorial team. We update old articles regularly to provide you the most current information. You can learn more about our staff
here
.
GearHungry may earn a small commission from affiliate links in this article.
Learn more
Being able to create a fire is one of the most important survival skills out there. The only problem is, a lot of modern lighters aren't very durable and will stop working if they get dropped or submerged underwater. That's why we've been looking at waterproof lighters. Even if you're not a survival geek, these lighters will come in handy all the time. A lot of surfers and other water sports enthusiasts use them because they can keep them in their pocket when they go in the water. A waterproof lighter is a must-have accessory for anyone that spends time outdoors. We've searched for the best waterproof lighters and found out favorite seven.
The Best Waterproof Lighter
Green Vivid Waterproof Flameless Electric Lighter
Our Best Value item on this list is the Green Vivid Waterproof Flameless Electric Lighter. At just over $10, it's a great price for a survival lighter like this. The main thing that sets it apart from the other lighters on this list is that it doesn't have a flame. Instead, it uses electricity to create fire. This has some advantages and some disadvantages. It's a cool gimmick and it makes it pretty much windproof and waterproof, but it does mean that you have to remember to charge it before you go out. The body is really durable, but we have one small problem with it – it's camouflage. This might seem like a good idea, but what if you drop it in a bush or on the forest floor. You'll never be able to find it again. Why would you need a camo lighter anyway? Other than that, we're big fans of this budget lighter that you should always keep in your survival backpack. 
Key Features:
Electric instead of gas-powered
Hard plastic case
Hanging rope
USB rechargeable
Specification:
Brand

Green Vivid

Weight

1.76 Ounces
Electric power is a great talking point
Hanging rope is useful
Easy to charge
There're no charging points in the wilderness
Hard to find if you drop it on the floor
Zippo Emergency Waterproof Lighter
Zippo is probably the biggest brand name in the lighter industry. Zippo lighters are less common now, thanks to cheap, disposable lighters, but it is still a huge brand. That's why we had to check out this Zippo Emergency Fire Starter. It's different to a standard Zippo lighter for two main reasons. Firstly, it has four water-resistant waxed tinder sticks. These will work in pretty much any condition and have a perforated spine, which means they light quickly, even in bad weather. And secondly, it has an O-ring rubber seal, to stop water and other liquids getting into the main part of the lighter. The outer case is made from durable plastic and it's also designed to float in the water. This lighter is quite a bit more expensive than some of the other lighters on this list, but you know with Zippo that you're getting a quality product. It's worth mentioning that this isn't a traditional lighter, so it's useless if you're a smoker. It's designed for emergency fire starting only.
Key Features:
Plastic case
O-ring rubber seal
Waterproof
Floats in water
Four water-resistant tinder sticks included
Specification:
Brand

Zippo

Model

44021

Weight

1.44 Ounces
Well-built
The flint wheel is reliable
Great as a backup option
Expensive for what it is
Replacement tinder sticks are pricey
Exotac fireSLEEVE Ruggedized Waterproof Lighter Case
Okay, so technically this isn't a lighter at all. It's a waterproof lighter case. You could argue that it doesn't have a place on this list, but we think it's a fantastic option if you already have a favorite lighter. Or maybe you're one of those people that accidentally collect lighters and already has hundreds of them. Either way, this is a pretty useful product. It has a few features that make it more than just a plastic shell. The first thing that caught our eye was that it floats in the water. So, if you do accidentally drop it, you'll be able to retrieve it pretty easily. It also has attachment points on both the cap and the body to add a lanyard. And, it has a feature called a gas lock. This allows the lighter to stay on without the need to hold the gas button down, which will save your thumb or fingers from injury. It's compatible with full-sized BIC classic lighters, so you just need to stock up on Exotac fireSLEEVE Ruggedized Waterproof Lighter Cases and you've got yourself the perfect survival lighter. For more amazing products for the great outdoors, check out our guide to the best firestarters.
Key Features:
Soft rubber body
Floats in water
Two attachment points
Gas lock feature
Compatible with BIC classic lighters
Specification:
Brand

Exotac

Model

005005-ORG

Weight

0.32 Ounces
Saves you buying an expensive weatherproof lighter
Floats in water so it's easy to retrieve
The gas lock function is useful
You'll need to replace the lighter
Some reports of the cap not staying on
Xikar 9660BK Stratosphere II Lighter
The Xikar 9660BK 9660BK Stratosphere II Lighter is another lighter that's geared towards survival. It doesn't have quite the same number of features as the last lighter, but it's still great in a sticky situation. There are two things we really like about this piece of survival gear. The first is the grippy rubber body. It might seem like a small thing, but when you're out in the wilderness and your hands are tired and wet, this extra grip really comes in handy. It also makes it tough and resistant to drops. The other thing we like is the shoelace string attached to it. Again, it's not the most innovate idea, but when it comes to survival it's the simple things that count. You can easily tie this lighter to your clothing or bag and you don't have to worry about losing it. Inside the casing is a windproof, single flame lighter that won't let you down.
Key Features:
Grippy rubber body
Windproof & waterproof
Shoelace string attached
Single flame
Specification:
Brand

Xikar

Model

9660BK

Weight

4 Ounces
Easy to hold
Attachable to clothes or pack
Reliable flame
The tank isn't huge – need to refill regularly
Thyrm PyroVault Lighter Armor
The last item on our list is another casing for your lighter, rather than a lighter itself. However, the Thyrm PyroVault Lighter Armor is a bit heavier duty than the Exotac fireSLEEVE we featured earlier. It's designed to upgrade a classic Zippo lighter to make it the ultimate waterproof, windproof, survival lighter. The casing is made from extremely durable and heat-resistant reinforced polymer. On top of that, it's got an O-ring seal to stop water and fluid from entering the lighter, and a spring-loaded cap so you operate it with one hand. Another, less obvious, advantage of this product is the fact that it stops the gas from evaporating in your lighter. That means a standard Zippo lighter will last a lot longer when it's inside this case. The only real downside is that it makes your lighter really bulky in your pocket. Zippo lighters are already on the larger side, but this really makes them stick out. Another piece of gear you should always have handy is a survival knife, so be sure you pick your favorite from our list.
Key Features:
Heat-resistant reinforced polymer case
O-ring seal
Waterproof
Spring loaded cap
MOLLE/PALS webbing clip
Specification:
Brand

Thyrm

Weight

0.96 Ounces
One of the toughest lighter armors available
Easy to use with one hand
Looks pretty cool
Makes the lighter very chunky
Waterproof Lighter Buying Guide
How We Chose Our Selection Of Waterproof Lighter
Reviews – The most important thing you're looking for in a waterproof lighter is that it works, all the time. Unfortunately, it would be too time-consuming to take every waterproof lighter on the market on a survival trip to put it through its paces. That's why we rely on customer reviews to find out which one is best. The first place we look is the Amazon reviews. This is like sending out hundreds of people and asking them to test the lighters in different situations. Of course, every product in the world will have a couple of bad reviews, so we can't trust every review, but it's a good place to start. We also read multiple expert reviews to see what other professional reviewers think of the lighters.
Price – The second thing we think about is the price of the product. We understand that everyone has a different budget when they're buying a product like this, so we don't just go for the most expensive products out there. We always try to include a range of differently priced products so you can find the product that is within your budget. Check out our Best Value and Premium Products for the cheapest and most expensive products.
Features To Look For In A Waterproof Lighter
Waterproof – The most important feature of a waterproof lighter is that it's waterproof. It needs to be able to be completely submerged in water without its performance being affected. Make sure you read the instructions carefully because some of these lighters can't be opened under water and others can.
Durability – Generally waterproof lighters are also survival lighters. That means they also need to be rugged, as well as just waterproof. A lot of these lighters are made out of plastic or rubber.
Grip – There's nothing more annoying than a lighter that slips out of your hand every time you try and use it. Looks for a lighter that is easy to grip, so you don't drop it in the water.
Fuel – Waterproof lighters are generally more expensive than disposable lighters because they are refillable. You can buy lighter fluid online or in camping and outdoors shops.
Extras – One of our favorite extras to look out for is a string to attach the lighter to your trousers or bag. Some lighters don't include this but instead have a lanyard hole.
Sign Up Now
GET THE VERY BEST OF GEARHUNGRY STRAIGHT TO YOUR INBOX