Best Bottle Openers In 2022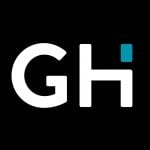 This product guide was written by GearHungry Staff
Last Updated
December 10, 2018
GearHungry Staff
GearHungry Staff posts are a compilation of work by various members of our editorial team. We update old articles regularly to provide you the most current information. You can learn more about our staff
here
.
GearHungry may earn a small commission from affiliate links in this article.
Learn more
You've had a hard day at work and are home at last. The work clothes are stashed and you're in your casuals, shoes kicked off and a cold beer in hand. Only one thing can ruin this beautiful moment – you don't have a bottle opener that works!
Before you resort to drastic measures (we've all been there, and it's not pretty), fire up your laptop and get one of our Best Bottle Openers ordered and on delivery fast track. From keyring-sized cap clip offs to ingenious pump action monsters and everything in-between, get set to be matched to the bottle opener of your dreams.
Pick well and you will always be bottle cap-off ready when the ice-cold golden nectar calls.
The Best Bottle Opener
Spinning Hat Cap Zappa Bottle Opener
When is a bottle opener not just a bottle opener? When it is also a cap launcher to boot! If the idea of a functional kitchen gadget also being something to play with floats your beer opening boat, then the Spinning Hat Cap Zapper is for you.
But before we explain the novelty side of this robust-looking beer bottle opener, just how good is it at actually doing its job? Pretty good to be honest, especially for its price.
To start with, it comes as a key-ring so you're always bottle-open ready, great for those impromptu barbecues or beach picnics. The Cap Zappa is made from strong orange plastic, with a metal decapper section which flips off bottle tops with ease.
Now, this is where the fun starts. With the bottle top popped, the metal cap slides down inside the opener, and can be launched through the end chute with a quick press of the cap button. Now, we are not encouraging you to be irresponsible with your cap launcher, but with a projection distance of up to five meters, it's certainly a bit of a party ice-breaker! You can even get competitive and set up a bin target – you now have a cap launching contest on your hands. Once you've put down your newly opened beer, that is!
All-in-all, a bottle opener that's good for on the go, works well and doesn't take itself too seriously. The Gear Hungry team are all kids at heart, which is why this bottle opener comes in as our Best Choice.
OXO SteeL Die-Cast Bottle Opener
When it comes to a conventional looking beer bottle opener you can't go wrong with the OXO, perfectly designed to take with you in your pocket or backpack for those al fresco beer drinking moments. Made from die-cast steel for strength and durability, this double-ended bottle opener has been finished with an attractive satin chrome to make it look at home at the table.
This is a versatile bottle opener that deserves its place on our list of best beer bottle openers. With one end designed to pop off metal bottle caps, the other end is perfectly designed for use on metal twist-off tops. To add to its overall design, there's also a comfortable to grip, non-slip underside.
The simplicity of the OXO die-cast bottle opener is its selling point, it is familiar but well-made and makes opening your bottle as easy as a quick flick of the wrist, leaving you to get on with the business of enjoying your beer. It's also a good product to use if you have limited mobility in your wrists as it is big enough to grip comfortably but is not hard on your hands.
For just shy of 10 bucks, this is a good value beer bottle opener which would look good in any kitchen and is strong enough to be put through its paces at any party.
For more useful kitchen gadgets like this, check out our selection of the top electric can opener.
Brothers Star Trek: USS Enterprise Bottle Opener
Cross the final frontier when it comes to novelty beer bottle openers with this super-looking USS Starship Enterprise bottle opener that makes a nice collector's piece too.
Solidly made, this bottle opener is official Star Trek merchandise so the perfect gift for the Trekkie in your life. Geek-fact alert: the bottle opener is authentically modeled on the NCC-1791 ship from the original 1960s' TV series and like the Star Trek franchise, has been built to stand the test of time.
Beam up – or should that be beam off – those bottle tops with this novelty beer bottle opener which is also a stellar performer when it comes to being a practical device. A simple clip on, then click off cap remover, there's nothing fantasy about how well this bottle opener works. And if you are also a bottle cap collector then this is the bottle opener for you as it seamlessly removes metal caps without bending the lid. 
It is a bit heavier than some of the other products in our best bottle opener review, but it sits nicely in your hand and feels a good weight to make light of opening your cold beer.
For the price – coming in at around $25 – this is a great bottle opener that is durable enough to use every day and is also an eye-catching addition to either your kitchen or your personal Trekkie collection. This is a perfect gift for men who love to drink.
Corkcicle Decapitator Bottle Opener
The rather dramatically named Decapitator is a bottle opener like no other – but it makes neat work of putting your beer's bottle cap out of its misery, without your precious beer losing its head.
Innovative drink accessories maker Corkcicle has turned the humble bottle opener on its head with a clever slip on device that makes light work of removing any bottle top. It's extremely easy to use – simply pop the Decapitator over the top of the bottle and press down. Once firm push is all it takes to whip off the bottle cap. A small magnet on the inside of the device then holds on to the removed cap so you can then tap it into the bin for swift and easy disposal.
The Decapitator bottle opener works on a range of bottles, from beer and soda to any other bottle that is sealed with a metal cap. When not being used, its sleek, black design also looks good on the bar or table top, as it waits to decapitate its next bottle top victim.
Plus, you can also get your Decapitator personalized with a message on the outside so makes a great gift. This is most definitely the best bottle opener to get out at your next party if you want to make an impact as your beer bottles lose their metal cap heads. Be sure to also check out our list of the best electric wine bottle openers for more great items like this.
Gear Infusion Titanium Pry.Me Bottle Opener + Key Ring
Back to bottle opener innovators Gear Infusion and with their bestselling product – the Pry.Me.
As with all their products, Gear Infusion's Pry.Me is a functional device that has been totally reinvented. The first thing that strikes you about this ingenious beer bottle opener is its size – it is tiny! In fact, so tiny, it can easily sit inside a bottle cap. But don't let that put you off – great things tend to come in small packaging.
The size of a penny – yes, you did read that right – this is the superlight, super hero you need when opening up your next bottle of the ice-cold stuff. Made from grade 5 titanium, the Pry.Me weighs just 0.16 ounces yet can hold up to 164,000 times its own weight so whipping the lid off your beer is a walk in the park. This is a great little device that pops easily on to your key ring, so you can take it wherever you and are ever-ready to crack open a beer.
It may look a little alien when you come to use it for the first time, but you will soon get the hang of it and then wonder how you ever did without – it is the perfect bottle opener back up for when you are on the go. To crack open your beer, simply hook the lip of the Pry.Me under the cap edge and lever off.
To get the leverage you need, you do need to have the bottle standing firm on a table or solid surface or you risk over-spillage, but then this tiny little bottle opening gem does all the work. You just need to have the energy to slowly drink your ice-cold beer. It's a hard life. This will definitely be your favorite every day carry item.
The Mamba: Bartending Tool And Bottle Opener
From first glance, the Mamba beer bottle opener is its name when comes to design – there is no mistaking the two fang-like hooks, primed and ready to strike at a bottle cap with stealth-like ease.
The Mamba's fangs elevate this super-stylish bottle opener from the rest of its more conventional design but then again, there is much more to this opener from Snake Bite Co. than meets the eye. Firstly, it is not just a bottle opener – the streamline design means it can also take a decent bite out of being a can tab opener, can venter and pour spout mover – making it every bartender's dream. In fact, it was created with the professional in mind, but comes at a price that means you'd be happy to have it at home, or out on the porch for a cool beer sundowner.
Made from ceramic tumbled, 304 stainless steel (so means it's a tough dude as well as being lethal when it comes to making lightwork of bottle tops), the Mamba sits comfortably in the hand. The ergonomic design is intended to keep your hands and fingers happy if you are working a long bartending shift where the bottle opening is frequent and rapid.
The Mamba's effective upward prying action makes light work of bottle tops, and the fang hooks make ring tab pulling on cans a breeze. The venting tool also slices into a can to make the pour smooth and keeps you going long into the bartending night.
In short, the Mamba is a serious-looking bottle opener that means business – whether in a professional bar or at home. Well worth the price and takes an easy bite out of our best bottle opener list.
MEYUEWAL Bottle/Jar Opener
Everyone's had one of those embarrassing moments where you have to ask for help to open a jar. Fortunately, the human race has come up with an answer – the Meyuewal Bottle/Jar Opener. Don't worry, we haven't forgotten the point of this article, it comes with a bottle opener as well. We'll get to that in a moment. First, we want to talk about the jar opening tool here. 
With five different-sized holes, it will fit on all standard-size jars sold in the supermarket. Just place this around the lid, tighten it in your hand, and screw the lid off with ease. The leverage makes opening jars 10X easier. 
The other tool included is a multipurpose bottle opener and it's one of the best we've used. It opens beer bottles with incredible ease, thanks to the sharp edges and long handle. Of course, being a multi-tool, it has a bunch of other uses that make it a versatile little kitchen tool. It can be used to open drinks cans, twist off bottle caps, pull the lids off tinned food, and pierce holes in the tops of drinks bottles. Basically, with these two tools, you'll never struggle to open a bottle or jar ever again. 
OXO Steel Stainless Steel Bottle and Can Opener
Oxo makes some of our favorite kitchen gadgets. They've built a reputation based on making kitchen tools that work perfectly and are made from high-quality materials. Even though they're not the priciest tools, they're the kind that will last you a lifetime. The Stainless Steel Bottle and Can Opener are classic. It has a minimalist design that tackles two of the most common jobs in the kitchen. 
Made from brushed stainless steel, this tool can handle thousands of trips through the dishwasher. However, we'd still recommend just rinsing it off with water – it will make it last even longer. 
It has two functional ends. The pop-top bottle opener makes quick work of any beer bottle (or any kind of bottle really). It will stay sharp for years, so there's no need to worry about it getting too dull. The church key can open tinned food and be used to pierce through any other metal lids. 
KTOJOY 3 Pack Flat Bottle Opener
If you've ever worked behind a bar, you've used one of these bad boys. Any self-respecting bar has a bunch of these, so bartenders can open a bottle without hesitation. The funny thing is, they work so much better than the bottle openers you have at home. For some reason, those cheap bottle openers we all have at home just can't compete. 
There are two reasons why these KTOJOY Bottle Openers are so effective. First, the opening mechanism is sharp enough to get purchase underneath the bottle top. That means it doesn't slip when you're trying to lift the opener up. The other reason is that it provides enough leverage because of the length. Because of these two things, the bottle top will pop right off. 
These bottle openers are made from stainless steel, making them super strong and durable. It doesn't matter how many times you spill a drink over these bottle openers, they won't start to rust. The handle is made from vinyl rubber, which is sealed for added durability. 
Sign Up Now
GET THE VERY BEST OF GEARHUNGRY STRAIGHT TO YOUR INBOX