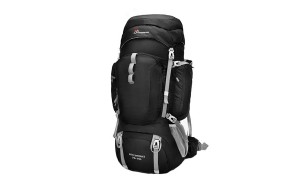 Mountaintop 55L/70L + 10L Internal Frame Backpack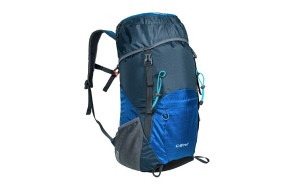 G4Free 40L Lightweight Backpack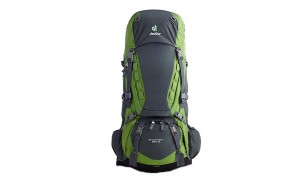 Deuter Aircontact 65+10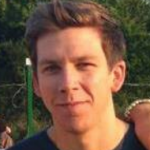 Backpacks run the gamut from the fairly useless to the ultra-durable, ultra-functional backpacks people take with them to climb the world's highest peaks. Today, however, we're going to take a look at one particular type of backpack that doesn't always get a lot of press: the survival backpack. Survival is a pretty broad topic so we're going to narrow it down a bit. For the purposes of this best survival backpacks review guide, we're defining a survival backpack as one that will allow you to carry at least 3 full days of essential supplies. The point is that if push came to shove, either due to a natural disaster or because you got caught in a wild winter storm in the mountains, you'd be able to survive solely on what's in your backpack.
The Best Survival Backpacks
Things To Consider When Purchasing Survival Backpacks
Survival backpacks are used by a wide variety of people, many of whom are not mountaineers and so have little experience with backpacks in general. These folks typically have questions about survival backpacks and here are some of the most common.

Q: What Is A Survival Backpack?
A: A survival backpack is a backpack that has several distinguishing features: it typically has more than 50 liters of storage capacity in its main compartment, it's water resistant with a waterproof rain fly, it has lots of MOLLE or MOLLE-style mesh and cords on its exterior for gear that needs to be at the ready and it's comfortable to carry over long distances.
Q: How Much Should A Survival Backpacks Weigh?
A: The survival backpack itself shouldn't weigh more than 6 or 7 pounds max. When it's full, however, it's going to weigh considerably more and the larger the storage capacity the heavier the backpack will be when full. At the high end of the spectrum a survival backpack full of tactical and survival gear, food, clothes and more may weigh in excess of 75 pounds, although most will weigh less.
Q: How to Pack a Survival Backpack?
A: Most survival backpacks load from the top so the items you put in first will be those you won't need to access often, like spare socks, sweaters, and shirts, underwear etc. On top of that will go food and food preparation materials like the stove and pots and pans and at the top the tent, tent stakes and ground cloth. Outside pockets should contain things like fuel for the stove, tactical gear like the compass, GPS device, tactical flashlight and more. And the MOLLE mesh should be used for items like a foldable shovel, hatchet and anything else that doesn't play well inside your survival backpack.
Essential Items For Your Survival Backpack
Water bottles
Compass and/or GPS device
Stove/pots/pans
Emergency blankets
First aid kit
Water filter
Enough food for 3 to 5 days
Battery or wind up emergency radio
Also, check out this cool video from Wired with some other ideas for essential items for your Survival backpack:
Factors When Buying The Best Survival Backpack
Here are some of the things you'll want to consider when shopping for survival backpacks.
Volume - The survival backpack should have a storage capacity of at least 40-50 liters with a practical maximum of about 100 liters. Anything less than 40 or 50 and you're likely going to have to leave things you should be taking.
Comfort - You might have to carry this survival backpack for days on end so it needs to be comfortable. There should be plenty of padding in the shoulder straps and waist/hip strap and there should also be padding that protects your back from rubbing up against the pack. The pack should also ride high to keep most of the load on your shoulders.
Versatility - You should be able to attach a variety of survival items to the exterior of the survival backpack including things like an axe, a foldable shovel, tent poles, water bottles and more.
Waterproof - While most survival backpacks are not made from waterproof material the best are made from water resistant materials and also include a fully waterproof rain fly which you can cover the pack in when it rains in order to protect the contents.
Conclusion
Survival backpacks can mean the difference between transcending an emergency relatively unscathed and being overwhelmed by events. Even if you've never backpacked a day in your life and don't intend to you and your family will still benefit from having a survival backpack on hand in case the creek rises or the mother of all hurricanes comes roaring ashore.