Best Survival Backpacks in 2022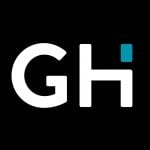 This product guide was written by GearHungry Staff
Last Updated
January 15, 2018
GearHungry Staff
GearHungry Staff posts are a compilation of work by various members of our editorial team. We update old articles regularly to provide you the most current information. You can learn more about our staff
here
.
GearHungry may earn a small commission from affiliate links in this article.
Learn more
Backpacks run the gamut from the fairly useless to the ultra-durable, ultra-functional backpacks people take with them to climb the world's highest peaks. Today, however, we're going to take a look at one particular type of backpack that doesn't always get a lot of press: the survival backpack. Survival is a pretty broad topic so we're going to narrow it down a bit. For the purposes of this best survival backpacks review guide, we're defining a survival backpack as one that will allow you to carry at least 3 full days of essential survival gear. The point is that if push came to shove, either due to a natural disaster or because you got caught in a wild winter storm in the mountains, you'd be able to survive solely on what's in your backpack.
The Best Survival Backpack
Osprey Atmos AG 65 Men's Survival Backpack
Osprey is one of the biggest names in the backpack business. They make some of the best-looking, strongest, and highest-quality packs that money can buy. Of course, with that reputation comes a higher price point. However, if you're really serious about buying a survival backpack, it's worth spending a bit more money to get the kind of quality you can really trust. 
This pack is designed for backpacking trips of a week or more. With 65 liters of storage, you should be able to fit everything you need to survive out on the trail, without causing any back or shoulder pain. The most impressive feature on the Osprey Atmos AG 65 is the AntiGravity Suspension. This technology spreads the weight of the pack evenly around your shoulders, back, and waist, making it feel like you're carrying much less weight than you actually are. It also has some seriously impressive mesh padding that lets plenty of air circulate around your body. 
Other features include an internal reservoir sleeve that can accommodate a 3L reservoir (sold separately), a removable top lid with web attachment points, and a sleeping bag compartment for easy access. If you want the best in the business, you've got to go for an Osprey pack like this one. You may also be interested in some of the best emergency survival kits from our list, so check them out.
Amazing AntiGravity technology makes it feel super light 
Plenty of easy-access compartments 
Breathable and comfortable padding 
Made with high-quality materials 
Impressive Amazon reviews
It's more expensive than other packs
Mardingtop 65+10 Internal Frame Survival Backpack
The Mardingtop 65+10 Internal Frame Backpack leads off our list because it's an excellent example of what a person should be looking for in a survival backpack. This is a 65 liter bag that's large enough to hold several days of food and all of your survival gear comfortably. Things that aren't practical to carry inside the pack – like a collapsible shovel – can be attached to the numerous MOLLE loops on the pack's exterior and Mardingtop also includes an effective and easy to deploy rain cover.
We love the way the Mardingtop 65 Liter feels when you sling it. The load sits nice and high and the optional waistband allows your hips to comfortably shoulder some of the load. The detachable side pockets provide plenty of storage for emergency gear like a headlamp, tactical flashlight, camping stove/fuel, compass and more while the MOLLE webbing means anything that's impractical to carry inside can be easily attached to the exterior.
This is a survival backpack that takes the title seriously. It's big, tough, dependable and versatile and if you need to stuff it to the gills you can make adjustment to the waistband, chest strap and shoulder straps that will allow you to distribute the weight evenly and minimize fatigue. Stitching is first rate throughout and the detachable top pocket is extremely handy for carrying first aid, maps, power bars and anything else you need easy access to. The internal frame ensures your food and other materials don't get crushed and you have a choice of Army Green, Black, Navy Blue and Camo. An outstanding survival backpack that will help you transcend any difficulty. Be sure to also check out our list of the best waterproof backpacks for more great items like this.
Adjustable chest strap to keep your fully loaded pack from jostling around.
Plenty of MOLLE webbing on the exterior for all types of emergency kit
Water resistant 600D polyester throughout
Large top pocket for easy access to your most vital items
No complaints considering the price. It's all good.
Deuter Aircontact 65+10 Survival Backpack
The Deuter Aircontact 65 looks like it's ready for the remotest Alaskan backcountry. It's got plenty of available volume so you can get 3 or 4 days' worth of dehydrated camping food, power banks, fuel, backup dry clothes, emergency blankets and anything else you need comfortably inside. This is a pack that's all about balance and comfort. It slides on like a new pair of socks and is still comfortable after 4 continuous days of navigating mountain passes.
The Deuter Aircontact 65+10 won't let you down when the going gets tough. Its large storage volume means you'll have plenty of food, water, and emergency supplies with you to survive until the cavalry arrives. The pack features a pivoting hipbelt that allows you to execute tough maneuvers without your position being compromised by the demands of the load. And the ripstop Duratex 330D fabric ensures your supplies won't be compromised by penetrating branches or other hazards.
While we would have preferred to have some external pockets at the ready we understand why the company designed their survival backpack this way. It's all about comfort and load stability. And the Deuter Aircontact is both incredibly comfortable and extremely stable. In addition there's 65 liters of storage space so you'll have room for everything you need. Any critical items you'll need ready access to can be stored in the large cap pocket and there are plenty of MOLLE loops for things like extra water bottles, tent stakes, carabiners, your tactical flashlight and more. All in all a survival backpack that's as practical as it is beautiful.
Composed of durable, tear resistant Duratex 330D polyamide fabric
Plenty of MOLLE webbing to compensate for the lack of exterior pockets
Proprietary Aircontact System
Outstanding comfort and durability
It's heavier than some other backpacks in its class
The afromentioned lack of exterior pockets
We love the way the Teton Sports Fox 5200 Internal Frame Backpack looks and the way it feels when slung over the shoulders. It's comfortable, stable and easy on the upper body and it keeps your load beautifully balanced even if you've filled it to the hilt. Considering the affordability of this backpack that's saying a lot.
The Teton 75+10 has a classic mountaineering profile and indeed you'd do well bringing this along as you attempt to summit Shasta or Mount Blanc. There's an uber-discreet internal support system that's not a full frame but effectively mimics one. The hip strap is extremely comfortable and can be adjusted to different sized climbers and the hydration pack (bladder not included) makes sure you always have plenty of clean H2O at the ready. There's also plenty of external webbing and elasticized cords for attaching other items.
As we said we wouldn't hesitate to take this survival backpack up Shasta and likewise we wouldn't hesitate to pack it out if we learned there was a hurricane bearing down and we needed to evacuate. The 75 liters of storage space gives you plenty of room for several days of food, candles, dry clothes an air mattress, a flare gun and flares and anything else you need. The tear-resistant polyester shell is water resistant and there's a stand-alone rain fly you can use if it really starts to come down. Just keep in mind this backpack is really heavy when fully stuffed.
75 liters of storage space. Enough for nearly any survival situation
Thoughtfully engineered carrying system with plenty of paddin
Discreet aluminum framing system protects your supplies from getting crushed
Special external bladder for water
When fully loaded it will be too heavy for many
Mountaintop 70L + 10L Internal Frame Backpack
Here's another vertically oriented mountaineering backpack that doubles effectively as an all-purpose survival backpack. The Mountaintop Internal Frame Backpack is large, durable, versatile and brimming with cords, straps and webbing on the outside so you can take everything you need to survive 3 or more days in the wild or at the emergency shelter.
This Mountaintop Internal Frame provides plenty of space for trekking in the Himalaya or hunkering down at the storm shelter with the kids. 70 liters of capacity in the main compartment means you can take along things other packs might force you to leave behind like candles, additional clothing, an inflatable mattress for the kids to sleep on and more. If you find yourself isolated in the wild there's plenty of room for extra food, fuel for the camp stove and water so you can hold out a good long time before you have to start worrying.
Mountaintop's 70L + 10L lets you take the things you need to survive with you whether you're evacuating your home in the face of an onslaught from the sea or are lost in the wild halfway up Denali. Should you be fleeing an oncoming hurricane deploy the built-in rain cloak and ensure all your crucial survival materials stay nice and dry. The robust back padding and the fact that you can adjust it to accommodate different size carriers is a big plus and it's available in a variety of high key colors that ensure it's not going to get lost even in white-out conditions. Love this product? Check out our review of the best external frame backpacks for our top picks.
A full 70 liters of top loading storage capacity means you'll never be caught short
Load stays up on your shoulders where it belongs
Plenty of external cords, webbing and straps for the shovel, tent poles and more
Fully adjustable shoulder straps
Not really built for those over 6' tall as the hip belt will ride up
G4Free 40L Lightweight Backpack
The G4Free 40 liter Water Resistant Backpack surprised us by earning a place on our list, and surprised us even more by demonstrating that it's such an outstanding overall value. At 40 liters the G4Free occupies the low end of the survival backpack size spectrum but it's so incredibly convenient we couldn't deny it a place.
The G4Free isn't for guides on Everest. In fact, it's not for anyone on Everest. However, should you find yourself faced with a sudden evacuation just pop this nifty backpack out of the drawer and open it up. In seconds you've got 40 liters of high-quality storage space at your disposal.
The G4Free isn't going to impress Reinhold Messner but he might use it if he has to suddenly evacuate his mountain hideaway due to avalanche dangers. The G4Free is a strictly utilitarian survival backpack that's light on the frills, light on the MOLLE compliant webbing and extremely light on your wallet. Whether you're a mountaineer or have never set foot on a mountain path you'll benefit from having the G4Free at your disposal just in case all hell breaks loose and you have to skedaddle. An outstanding value.
40 liters of storage
Folds away into itself for easy carrying
Features a built in emergency whistle in the chest strap
Build quality is generally very high
Only 20 bucks!
Don't be surprised if it's smaller than you expect it to be
Not for serious mountaineering
TETON Sports Scout 3400 Internal Frame
Finally, we come to the last of our best survival backpack list and it's a doozy. The Teton Sports Scout 3400 with 55 liters of storage capacity and some of the most common sense design touches we've seen. The 3400 boasts a slew of features that make the transportation of survival gear easy, convenient and painless.
The Teton 55 liter Scout 3400 has all the style and comfort of a backpack costing 2 or 3 times as much. You can feel the built quality when you sling it and you can see it when you inspect the pack up close. This is no bargain basement survival backpack. This is the real thing. Constructed using durable, water-resistant Diamond Ripstop 600D nylon the 3400 features a roomy sleeping bag compartment you can use for other things if you're heading to the evacuation shelter, lots of webbing and straps on the exterior and great balance for extended wear.
The Teton Sports Scout 3400 Internal Frame is a valuable piece of survival gear that also happens to be a high-quality mountaineering backpack. Although it cuts a pretty trim profile it's still able to transport several days or more of food and other survival supplies into the mountains or into the rescue boat as you make your escape from the hurricane bearing down on you. Build quality is excellent, as it typically is with Teton products, and overall balance is outstanding.
55 liters of storage in the main compartment and more in the lid pocket
Fully adjustable waist and shoulder straps to accommodate different sized carriers
Comes with waterproof rain fly
Affordable low price
No ability to add or remove external pockets
NEVO RHINO 50L/60L/80L Internal Frame Backpack
If you want to save a bit of money, and still get an awesome survival backpack, the NEVO RHINO is a great option. At just over $50, it's one of the cheapest backpacks on this list and it's still tough enough to be your survival companion in any number of situations. One of the most important considerations, when you're buying a cheap backpack, is the quality of the materials and the stitching. This pack is made from nylon fabric, which has been carefully sewn together to ensure there are no weak spots. 
The NEVO RHINO comes in three sizes (50L, 60L, & 80L) and has a bunch of features that make it perfect when you're in difficult situations. It comes with a rain cover that makes the bag totally waterproof when the heavens open. There's also a 6.1-inch waist pack that you can store your smartphone in and a hat bag for easy access. 
It's also important that a survival backpack is comfortable to wear. You're likely going to wear it for eight or more hours a day, so you don't want straps digging into your shoulders. Fortunately, the NEVO RHINO has thick elastic shoulder straps, padding all around the back, and plenty of breathable vents to stop you from getting too sweaty.
Made of high-quality materials 
Plenty of padding for extra comfort 
Tons of storage space 
Available in four colors 
Strong internal frame 
Comes with a waterproof cover
No customer service or warranty 
Not as tough as its more expensive competitors
AmazonBasics Internal Frame Hiking Backpack with Rainfly
We were surprised when we found out that AmazonBasics had released a survival backpack. Backpacking is an industry dominated by a couple of key players, so it's hard for any new brand to get a foot in the market, but nothing can stop AmazonBasics. Probably the most surprising thing about this survival backpack is how good it is. It can easily compete with the established brands on this list. 
Available in three sizes (55L, 65L, & 75L), AmazonBasics Internal Frame Hiking Backpack is made from durable polyester, making it both super tough and lightweight enough for long hikes. It has a bunch of interior space and some really impressive pockets on the outside, which are ideal for carrying the things you might need quick access to. You can easily fit everything you need for a week-long trip in this pack. 
In terms of comfort, this pack outperforms a lot of its rivals, especially if you're a taller guy. The padded back is completely adjustable, so you can move it to fit the contours of your back. If you're on the larger side, you will love this feature. It also has impressive lumbar support and padded straps.
Tons of interior and exterior space 
Adjustable pads make it perfect for tall people
Made from high-quality polyester 
Amazing reviews on Amazon
Not rainproof (buy a rain cover) 
Straps can come loose
Loowoko Hiking Backpack 50L Travel Camping Backpack
This survival backpack from Loowoko is one of the most affordable options on the market. It doesn't have the same amount of features or impressive build quality as the more expensive packs on this list, but it's still well worth considering if you want to save a bit of money. At first, we weren't 100% sure that a backpack at this price would be strong enough to be considered as a survival backpack but judging by the Amazon reviews it holds up really well. 
It's made from rip-stop polyester, which is a material used on premium survival backpacks. It's designed to be resistant to rips and abrasions and is also water-resistant. Plus, if the heavens open, it comes with a rain cover for added protection. It has well-padded straps and a breathable design that should give you plenty of support when you're carrying a heavy load. In short, this isn't the best survival backpack on this list, by any stretch, but for the price, it's a great entry-level pack.
Very affordable 
Tons of space 
Available in four colors 
Durable and water-resistant fabric
Things To Consider When Purchasing Survival Backpacks
Survival backpacks are used by a wide variety of people, many of whom are not mountaineers and so have little experience with backpacks in general. These folks typically have questions about survival backpacks and here are some of the most common.
Q: What Is A Survival Backpack?
A: A survival backpack is a backpack that has several distinguishing features: it typically has more than 50 liters of storage capacity in its main compartment, it's water resistant with a waterproof rain fly, it has lots of MOLLE or MOLLE-style mesh and cords on its exterior for gear that needs to be at the ready and it's comfortable to carry over long distances.
Q: How Much Should A Survival Backpacks Weigh?
A: The survival backpack itself shouldn't weigh more than 6 or 7 pounds max. When it's full, however, it's going to weigh considerably more and the larger the storage capacity the heavier the backpack will be when full. At the high end of the spectrum a survival backpack full of tactical and survival gear, food, clothes and more may weigh in excess of 75 pounds, although most will weigh less.
Q: How to Pack a Survival Backpack?
A: Most survival backpacks load from the top so the items you put in first will be those you won't need to access often, like spare socks, sweaters, and shirts, underwear etc. On top of that will go food and food preparation materials like the stove and pots and pans and at the top the tent, tent stakes and ground cloth. Outside pockets should contain things like fuel for the stove, tactical gear like the compass, GPS device, tactical flashlight and more. And the MOLLE mesh should be used for items like a foldable shovel, hatchet and anything else that doesn't play well inside your survival backpack.
Essential Items For Your Survival Backpack
Water bottles
Compass and/or GPS device
Stove/pots/pans
Emergency blankets
First aid kit
Water filter
Enough food for 3 to 5 days
Battery or wind up emergency radio
Also, check out this cool video from Wired with some other ideas for essential items for your Survival backpack:
Factors When Buying The Best Survival Backpack
Here are some of the things you'll want to consider when shopping for survival backpacks.
Volume - The survival backpack should have a storage capacity of at least 40-50 liters with a practical maximum of about 100 liters. Anything less than 40 or 50 and you're likely going to have to leave things you should be taking.
Comfort - You might have to carry this survival backpack for days on end so it needs to be comfortable. There should be plenty of padding in the shoulder straps and waist/hip strap and there should also be padding that protects your back from rubbing up against the pack. The pack should also ride high to keep most of the load on your shoulders.
Versatility - You should be able to attach a variety of survival items to the exterior of the survival backpack including things like an axe, a foldable shovel, tent poles, water bottles and more.
Waterproof - While most survival backpacks are not made from waterproof material the best are made from water resistant materials and also include a fully waterproof rain fly which you can cover the pack in when it rains in order to protect the contents.
Conclusion
Survival backpacks can mean the difference between transcending an emergency relatively unscathed and being overwhelmed by events. Even if you've never backpacked a day in your life and don't intend to you and your family will still benefit from having a survival backpack on hand in case the creek rises or the mother of all hurricanes comes roaring ashore.
Sign Up Now
GET THE VERY BEST OF GEARHUNGRY STRAIGHT TO YOUR INBOX