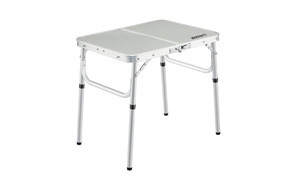 REDCAMP Small Folding Table Adjustable Height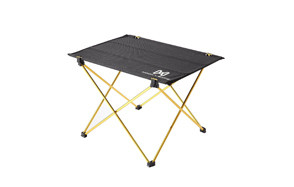 Moon Lence Ultralight Folding Camping Picnic Roll Up Table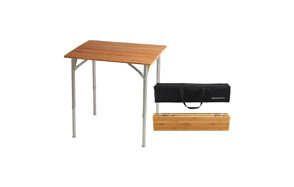 Beckworth & Co. SmartFlip Bamboo Folding Table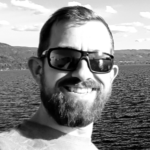 There's nothing like camping in the great outdoors to put you back in touch with nature and help recharge your batteries. But even hardcore outdoor types know the value of having a solid surface to eat your meals from, whether you're in an organized campsite or deep in the woods miles from anyone else. It's tough enough cooking with your camp stove on the ground but eating off the ground can be a major drag. What you need is a camping table. Fortunately there are plenty of styles and sizes available these days so whether you're in the state park with the family or by yourself half way up a lonely mountainside in the Sierra Nevada there's a camping table that's perfect for your situation. Below we're going to look at 11 of the best.
The Best Camping Table
Camping Tables - Conclusion
Weight Capacity - Depending on the number of items you plan to place on the table, the weight capacity is extremely important. It's largely a personal choice, however, make sure to check the maximum weight capacity so you don't go overboard.
Size - When it comes to size, portability is important; the width, length, and diametres determine how portable the table will be and the space it would fit in. Ensure to check the size of the table to ensure it's convenient to carry, transport and store.
Easy Setup - Be sure to ensure that the camping table is easy to assemble and disassemble, this reduces the minutes used for setting up. Most importantly, ensure the package comes with a detailed instruction manual.
Sturdiness and Durability - Camping tables are most likely to be used outside, this entails that they should have a strong and stable build that would be able to survive in more remote environments.

Camping Table FAQ
Q: Is a camping table necessary?
A: Camping tables are extremely necessary; they act as a useful storage surface for food items, drinks, games, and other light objects. They come with different features that make carrying a table a lot easier; opt for a portable, foldable and adjustable design with good storage compartments for more hygienic and safe storage.
Q: How do I set up a camping table?
A: Depending on the design and type of table, there are different ways to set up a camping table. The instruction manuals provided should shed more light on such methods peculiar to the product in question.