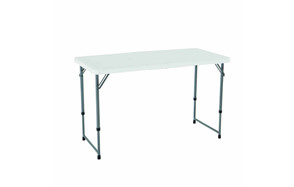 Lifetime 4428 Height Adjustable Folding Utility Table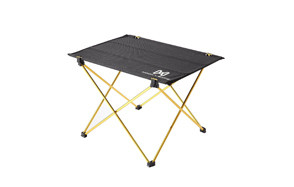 Moon Lence Ultralight Folding Camping Picnic Roll Up Table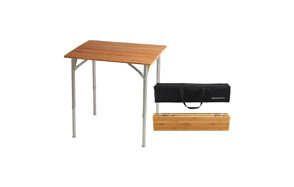 Beckworth & Co. SmartFlip Bamboo Portable Outdoor Picnic Folding Table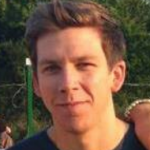 There's nothing like camping in the great outdoors to put you back in touch with nature and help recharge your batteries. But even hardcore outdoor types know the value of having a solid surface to eat your meals from, whether you're in an organized campsite or deep in the woods miles from anyone else. It's tough enough cooking with your camp stove on the ground but eating off the ground can be a major drag. What you need is a camping table. Fortunately there are plenty of styles and sizes available these days so whether you're in the state park with the family or by yourself half way up a lonely mountainside in the Sierra Nevada there's a camping table that's perfect for your situation. Below we're going to look at 11 of the best.
The Best Camping Table
Camping Tables - Conclusion
A camping table is one of those things you don't know you always wanted until you actually have it. But once you do have a really great camping table you'll never go back to camping without one again. Any of the above camping tables will serve you well. Just keep in mind whether you require leg space underneath and whether you want a hard or soft surface before choosing one.