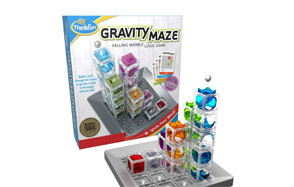 ThinkFun Gravity Maze Marble Run Logic Game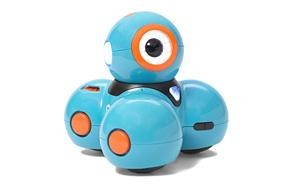 Wonder Workshop Dash – Coding Robot for Kids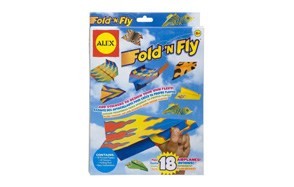 Fold N Fly Paper Airplanes Kit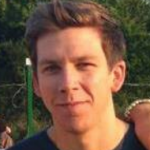 Most play sets and educational toys come with instructions that help children practice before their imagination gets the best of them. Toys offer hours of endless fun to both adults and children during and after their use, providing real and hands-on fun for all genders and ages. Deciding on the best kind of toy to buy for your child can be a grueling task, as it may be difficult finding out what they like. With so many games and play tools on the market, many parents and guardian are always on the lookout for toys that don't only entertain but educate as well. This is why we've come up with a definitive list of educational toys and gifts we believe your seven-year-old will fall in love with.
The Best Toys & Gifts for 7 Year Old Boys
7-Year-Old Boys Toy Buying Guide & FAQ
Playing is one of the most important activities of the child in this process. In the game, the child learns to know himself and the world, trains his motor skills and senses, imitates human existence, develops creativity and imagination and the basics of his thinking skills. It experiences itself as an active and social being who is acting and reacting with its environment in contact. It develops confidence in oneself and in the world that surrounds it.
Factors to Consider When Buying the Best Toys for 7-Year-Old Boys
In picking gifts for a 7-year-old, various factors must be taken into account. Many factors are meant to guide you into selecting the excellent non-toxic toy or gift for that special 7-year-old boy
Interest: The first factor is the age of the child. Interests and preferences vary with the ages of children, as they are exposed to different things as they mature. Around the age of seven, children do not like to feel left out; thus, they may ask for a particular toy that most of their friends already possess, such as remote-control toys, scientific experiment sets, and video games.
How They Learn: An important thing to factor in your toy selection is how your seven-year-old learns. Whereas some children learn by watching, others retain more by listening or tasting. Knowing the learning style of the child will help you pick out a toy he will appreciate for a long time.
Personality: The last thing to consider is the personality of the child. Is he an introvert or he is extremely outgoing and loves to play in a group? As a parent, guardian or relative, you have the responsibility to identify and understand the personality your seven-year-old possess such that any toy you get him will be perfect for his character.

Toys for 7-Year-Old Boys FAQ
Q: What Type of Toys Do 7-Year-Old Boys Like?
A: Most seven-year-olds still have their emotions, personalities and personal taste developed thus, knowing what they like may be hard. That aside, seven-year-olds are very active and using that as a guide, active children prefer sports items such as scooters. Other children of the same age may prefer to be indoors, and for those children, tech and video games are your best bet.
Other Related Guides
Best Toys For 1 Year Old Boys
Best Toys For 2 Year Old Boys
Best Toys For 3 Year Old Boys
Best Toys For 4 Year Old Boys
Best Toys For 5 Year Old Boys
Best Toys For 6 Year Old Boys
Best Toys For 8 Year Old Boys
Best Toys For 9 Year Old Boys