Best Gifts & Toys For 7 Year Old Boys In 2022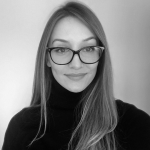 This product guide was written by Jovana Dosenovic
Last Updated
October 19, 2021
Jovana Dosenovic
Jovana is a writer and copy editor living with her lazy calico cat and thousands of (mostly unread) books. She has worked as a copywriter, fact-checker, QA analyst, and librarian, but this has been her favorite gig so far. A bit of a bookworm since she was tiny, she loves nothing more than curling up with a giant cup of coffee or tea and a good book. When not hunched over a keyboard or book, Jovana enjoys going on long walks, short hikes, and occasional camping trips. She also has an unfinished novel she'd like to publish one day. No, really.
GearHungry may earn a small commission from affiliate links in this article.
Learn more
Finding the best gifts & toys for 7-year-old boys is no easy task; from Lego kits to board games to sport toy cars – the options are truly endless! But you can make shopping for the little guy easier simply by look for gifts that play into his personality or interests. For example, if he's extremely curious and interested in science, he's likely to enjoy puzzles, robots and other STEM toys; if he's very active and into sports, he'll love games and toys that will keep him going such as pogo jumpers, outdoor explorer kits, etc. You can also encourage a new interest or a hobby in a child, such as reading or drawing with creative gifts, as most 7-year-olds are very open to trying out new things.
One thing is true for all boys though regardless of their interests: most of all, they just want to have fun! So, when shopping for a gift for a 7-year-old, look for toys and games that are both educational (can help them learn new things and improve their various skills) and fun (can keep them engaged and entertained for hours on end).
Not sure where to start? After consulting with parents-members of our staff and spending more than 18 hours on research, we've rounded up some of the best toys and gifts for 7-year-old boys on the market. Whether you're looking for a fun STEM toy for budding engineers, sports equipment for super-active boys, or great gift ideas for creative kids, we've got you and your favorite 7-year-old covered.
The Best Gifts & Toys for 7 Year Old Boys
Gifts & Toys for 7 Year Old Boys Buying Guide
Why Trust Us
To give you the coolest, most engaging gifts for 7-year-old boys, we spent a little over 18 hours on research, checking that every toy is well-constructed, kid-safe, and both educational and entertaining. We also consulted with parents-members of our team who gave us some invaluable advice on what makes toys great based on what their boys love playing with the most.
Who This Is For
This guide is for anyone who has a 7-year-old in their life whom they want to make happy! Whether you're looking for a fun birthday present for your little guy, a great game that he can play with other kids this holiday season, or perhaps just a toy to reward good behavior, we've got you covered.
How We Picked
When choosing products for this guide, we tried to include toys and games that would appeal to a wide range of preferences and budgets. We've chosen toys that are not only highly entertaining but that also help kids either learn or create new things. Of course, we also paid extra attention to the construction of toys, making sure each and every one is sturdy, easy-to-use, and durable. Whatever your 7-year-old is into, we're sure we've got a game or toy here that he'd love to own.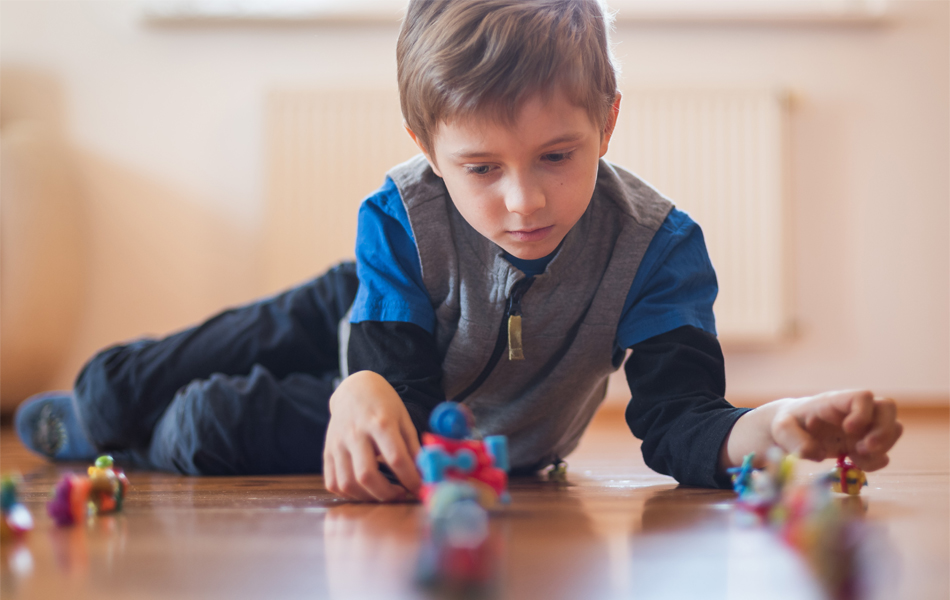 Features To Look For In Best Toys For 7-Year-Old Boys
Research shows that learning through play can significantly benefit children's physical, emotional and mental development. With enough playtime and the right toys, every child can reap the benefits of educational play, which can serve them for a lifetime.
But how does one find the best toys for seven-year-olds? Aside from looking for games and activities that are both entertaining and educational, you may want to pay attention to the following things.
Boy's Interests - Pay attention to what the child is interested in when choosing a gift for him. If he's into building, he may like a new Lego set or a building robot, and if he's into vehicles, he'll probably love a powerful RC car or a cool roller coaster car. The best way to figure out the child's toy preference for a gift is to ask their parents or ask them directly.
Toy's Durability - Boys this age are rough on toys, no doubt about it. Sturdy, durable toys made with more robust materials such as wood, steel, or specialty plastic are likely to withstand the rigors of rough play. All toys made for children must also be safe and made from non-toxic materials.
Your Budget - Your relationship with the child and financial situation will probably affect your gift choice. Thankfully, toys are available at every budget level imaginable. From ultra-popular and pricy ones to simpler and more affordable toys, you have plenty of options. We've also included toy choices for any budget to make your gift buying as easy as possible.
Toys for 7-Year-Old Boys FAQ
Q: What types of toys do 7-year-old boys like?
A: All kids love to play with fun, engaging toys, and this includes 7-year-old-boys. While each child will have their own idea of fun, classic games such as Lego kits or racing cars are time-tested so you really can't go wrong with them, but innovative games like building robots and other STEM and creative toys make learning more fun than ever before. Once you have a budget and sense of what your favorite little guy likes best, look to our list to help you choose a gift that will give your boy fun new experiences and a wealth of learning along the way.
Sources:
Sign Up Now
GET THE VERY BEST OF GEARHUNGRY STRAIGHT TO YOUR INBOX