Best Rechargeable Batteries In 2022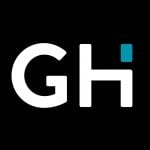 This product guide was written by GearHungry Staff
Last Updated
April 20, 2019
GearHungry Staff
GearHungry Staff posts are a compilation of work by various members of our editorial team. We update old articles regularly to provide you the most current information. You can learn more about our staff
here
.
GearHungry may earn a small commission from affiliate links in this article.
Learn more
In our gadget loaded world, power is everything and with our busy lives we need to make sure we don't run out of 'juice'. One solution is to swap out your old single-use batteries for rechargeable – not only can you keep powered while saving money over time, but you can help to save the planet too. If this has caught your attention and you want to know more, then welcome to our best rechargeable batteries review!
Rechargeable batteries have been around for quite some time, and today's versions have well and truly fixed the charging capacity glitches that caused some user frustration in the past. Virtually all rechargeable batteries now use nickel-metal hydride – or NiMH – because of its awesome capacity to hold a charge, and LSD (low-self discharge) batteries, which hold the charge for longer, even when your device is not in use, are the best way to go.
Although rechargeable batteries are generally more expensive than single-use lithium or alkaline batteries, you do get value for money over time so it's important to think about when and why you should opt for a rechargeable. For slow-drain devices such as remote control, single-use batteries are usually still the best option. But for your high-drain gadgets such as digital cameras or for devices you always use, rechargeable make total sense and they will justify that initial extra cost over time.
So now we've got the 'science bit' over with, let's get down to business and power up our lowdown on what we think are the best rechargeable AA and AAA batteries out there.
The Best Rechargeable Battery
Panasonic eneloop Rechargeable Batteries




For 'straight out of the pack' power at a good price for four rechargeable AA batteries, Panasonic's eneloop come with top green credentials. Pre-charged at the factory using solar power, you are also helping the planet before you even open the pack. And as they use Panasonic's advanced rechargeable technology, you can get up to an impressive 2,100 recharges, which we reckon could well stack up to five years plus of battery cell life, and that's based on a daily recharge!
The Panasonic eneloop is the ideal AA battery for frequent use, or for those gadgets you use regularly but which have a habit of quickly eating through battery life. What is also impressive about these Ni-MH rechargeable batteries is how well they hold on to a charge, averaging over 70% even after sitting idle for a year or more.
With a proven ability to perform, even in low temperatures, the Pansonic eneloop rechargeable batteries are particularly well suited to all your outdoor tech gear such as flashlights, cameras, GPS and walkie talkies as they can cope with temperatures down to -4F. They are also a good choice for your everyday high-use items such your PC mouse, keyboards and wireless gaming devices. A reliable AA battery with a long shelf life, the eneloop easily powers into our review's Best Choice slot. Panasonic Ni-MH rechargeable battery chargers are recommended for this product.
Key Features:
Ni-MH battery – 2000mAh (1900mAh min)
Pre-charged by solar power at the factory
Can be recharged up to 2,100 times
Maintain up to 70% of their charge after 10 years
No memory effect – batteries can be recharged when fully or partially discharged
Specification:
Brand

eneloop

Model

BK-3MCCA4BA

Weight

1.6 ounces
AmazonBasics AA Rechargeable Batteries




For an affordable pack of rechargeable batteries that should give more expensive brand names a run for their money, this pack of eight from AmazonBasics really impresses.
First up – they come pre-charged to 70% using solar energy and for the price have a good shelf life – with up to 1000 recharge cycles in each AA battery. Making the most of Ni-MH low discharge tech, they are also reliable and ready to go the minute you take them out of the pack and will still be juiced up even if they are left to sit idle for several months. The battery capacity is on par too, coming in at the industry average of 2000mAh.
AmazonBasics AA rechargeable batteries are great for your regularly used but 'high-drain' items such as electrictooth brushes, cameras and flashlights and are ideal to also pop into your travel bag for overseas adventures. Built for lower temperatures, they will still maintain high power when the mercury drops so a good go-to for your tech kit when heading off to the ski slopes. For a cost-effective basic brand that ups its game when it comes to capacity and performance, these AA rechargeable batteries are a really good option.
Key Features:
Pack of 8 AA Ni-MH rechargeable batteries
1,000 recharge cycles
Battery capacity: 2000mAh (min 1900mAh)
Designed to perform in cold temperatures
Works with AmazonBasics Ni-MH AA & AAA Battery Charger
Specification:
Brand

AmazonBasics

Model

HR-3UTG-AMZN (8P)

Weight

7.7 ounces
Panasonic Advanced Individual Rechargeable Batteries

If you are totally taken by the Panasonic eneloop rechargeable batteries (and as they are our review's Best Choice, we are too), then make your life a total powerhouse with this neat charger pack.
Designed for the popular eneloop and eneloop pro AA or AAA battery, the Panasonic Advanced Cell Battery Charger can also be used to power up more conventional Panasonic Ni-MH rechargeable batteries too. It is also versatile in that it can take any combination of up to four AA or AAA sizes so one for all your gadgets and their different battery needs. The charging unit will accept input voltages ranging from 100 to 240VAC, 50/60Hz and although the charging time is not as fast as others (around seven hours on average), it can take a battery up to full charge. And, with the Ni-MH, you get a reliably good battery life on a single charge.
What we really do like about the Panasonic Advanced Cell Battery Charger is just how compact and easy to use it is. Simply connect the end of the battery into the device and off you go. And, as it charges each AAA or AA battery individually, you can fully charge one battery while topping off another, all at the same time. There are also some nice function touches too, including four individual LED indicator lights and a retractable plug so you can pop it in your travel backpack or pocket for when out and about or on an overseas trip.
The Pansonic Advanced Individual Cell Battery Charger is at the top end of our best rechargeable batteries review, but you do also get two eneloop pro battery cells included and with their reputation you are getting a quality product that eventually adds up to good value over time.
Key Features:
Individually charges eneloop/eneloop pro Ni-MH AA or AAA batteries
Four individual LED charge indicator lights
Retractable AC plug for fast and efficient charging
Accepts input voltages from 100 to 240VAC, 50/60Hz
Includes four AA NEW eneloop pro 2550mAh type
Specification:
Brand

eneloop

Model

K-KJ17KHCA4A

Weight

8.5 ounces
Energizer Rechargeable AA and AAA Battery Charger

For the full kit and rechargeable caboodle, this battery and recharger pack from Energizer offers everything you need to keep all your devices powered and on the go.
Working with both AA and AAA rechargeable batteries, the charger unit is easy to use and can charge up to 2 (AA) or 4 (AAA) batteries at once. Charging times are on average around four hours and the unit also includes an auto safety shut-off system to prevent any battery damage from overcharging. There are also audible as well as visual alerts for when your recharged batteries are up to juice and ready to use. Plus, it can be used with other compatible Ni-MH rechargeable batteries (although Energizer Recharge are recommended). We also like the fact that the recharger unit is portable, with a built-in plug that folds neatly in, so you can store it easily and take it with you when you are on the go.
We think that this dual battery/charger pack is a great choice for digital photographers or gamers who use juice-thirsty gadgets and devices – meaning you can get on with the business at hand while knowing you have back-up batteries on charge if and when you need to use them. The Energizer Recharge Pro pack comes complete with two AA batteries and so for less than 20 bucks, is also represents good value and makes sure you are always ready to get powered. Make sure you also check our guide to the best portable power banks.
Key Features:
Charger unit charges two AA or 4 AAA Ni-MH batteries at once
Audible and visual alerts for charging levels
Auto-safety shut-off to protect battery life
Built-in, fold-out plug design
Can be used with other brand AA and AAA rechargeable batteries
Specification:
Brand

Energizer

Model

CHRPROWB4

Weight

10.2 ounces
EBL AA 2800mAh High Performance Ni-MH Rechargeable Batteries




You get a lot of 'on paper' performance spec for the price from our Best Value pick, with these Ni-MH rechargeable batteries from EBL. For less than $10 you get a pack of four AA batteries that boast one of the highest battery capacities in our best rechargeable batteries review – a super impressive 2800mAh, so you can be confident in their ability to hold a charge. EBL claim they will remain at 85% juice even after being left idle for over a year and with a decent recharge cycle of up to 1,200 times, you certainly get good value for your money.
They do come pre-charged in the pack, but the rate is low – no more than 20% – so we suggest popping on for a full recharge before you get going. We think that these rechargeable AA batteries are best suited to high drain devices such as your digital travel camera or the kids' electronic toys and with the accompanying AA battery case, you can always keep a charged-up spare in case of an emergency!
Key Features:
Pack of four AA Ni-MH rechargeable batteries
2800mAh high capacity for low discharge
Remains at 85% after one year of no use
Can be recharged up to 1,200 times
Comes with a neat battery carry case
Specification:
Brand

EBL

Model

2800aa*4

Weight

5.6 ounces
Duracell AA NiMH Rechargeable Blister Pack

For a total workhorse that can be relied upon to keep your devices powered, then Duracell AA NiMH Rechargeable Blister Pack comes up trumps every time. Particularly suited to photographers who like to regularly get snap-happy, this four-pack of rechargeable AA batteries works with a host of leading camera brands, including Sony, Olympus and Canon.  The Ni-MH rechargeable cell has a good grip on its power levels, providing scope to shoot around 500 images in one battery charge sitting. Each AA battery can also be repeatedly recharged hundreds of times during its lifetime.
The battery capacity is on the high side too, coming in at an above industry average of 2500mAh.  Some users say that the recharge doesn't always hit 100% every time, but the top-up is more than sufficient to get daily use out of the battery and the recharge shows no battery memory affect, whether empty, part, or fully charged. These are reliable, solid everyday rechargeable batteries that will keep your photography ambitions in focus. Our handy guide to the best wireless chargers features more great products like this.
Key Features:
Four pack of Ni-MH AA rechargeable batteries
100% OEM compatible
Works with a range of digital camera brands
Up to 500 photos per single charge
Comes with a full one-year guarantee
Specification:
Brand

Duracell

Model

DC1500B4N

Weight

5.6 ounces
Twharf USB Rechargeable Li-ion Batteries




Take the hassle out of the recharge with these ingenious Li-ion batteries which come with a built-in USB port and charging cable. OK, you'll pay more for the batteries and the extra charging kit, but you will save in the long run as these are also high-performing power packs!
Each USB Rechargeable Li-on battery can be recharged well over 1,000 times and with no mercury, cadmium, or lead, are kinder on the environment when it comes to the end of their life. Using the USB port and cable, you can whip each battery up to full charge life in around 1.5 hours (there's a handy built-in red/green charging light so you know when you are done) so pretty darn quick and they can keep charged when idle for around a year.  Plus, there's a built-in Integrated safety circuit to protect the battery from over discharge/overcharge.
Although our premium pick, we think these are well-performing, reliable rechargeable batteries for your essential devices and work well with gamers, PC equipment, toys, torches and personal grooming items. Comes with a nice 12-month quality guarantee as well as lifetime technical support. You may also be interested in some of these quality CR2032 batteries from our list, so check them out.
Key Features:
Li-on battery can be recharged 1,000+ times
1500mAh battery capacity
Comes complete with USB port and recharge cable
1.5 hour recharge time/ up to one year idle time
Built in safety circuit to protect battery from overcharge
Specification:
Brand

Twharf

Model

5582709953

Weight

0.64 ounces
RayHom AA Rechargeable Batteries




For a bumper 8-pack of AA batteries with a high 2800mAh capacity rating, then check out these black and lime bad boys from RayHom.
One of the lesser-known battery makers in our best rechargeable batteries review, their price per battery represents good value.  And for everyday items that are not total juice-munchers, they are a practical and cost-effective choice. Despite its 2800mAh rating, the level of their charge is not quite as good as some of the more expensive or well-known brands and so for high power intensity use, such as digital cameras, you may find you are recharging a little more often. But for toys, flashlights and more domestic use, their performance is good enough. For when they are idle, RayHom claim that they can hold a charge for up to three years and their 1200+ recharge life is reassuring. Plus, RayHom AA Rechargeable Batteries come with a 12-month warranty for that extra peace of mind.
Key Features:
Bumper pack of 8 AA rechargeable batteries
2800mAh battery capacity
Can be recharged up to 1200 times
Can hold charge when idle for up to 3 years
Comes with a 12-month warranty
Specification:
Brand

RayHom

Weight

12.8 ounces
Sign Up Now
GET THE VERY BEST OF GEARHUNGRY STRAIGHT TO YOUR INBOX