Best Pitching Machines in 2022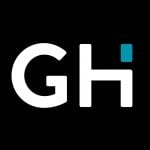 This product guide was written by GearHungry Staff
Last Updated
November 16, 2018
GearHungry Staff
GearHungry Staff posts are a compilation of work by various members of our editorial team. We update old articles regularly to provide you the most current information. You can learn more about our staff
here
.
GearHungry may earn a small commission from affiliate links in this article.
Learn more
At every baseball or tennis match, one of the most common and vital pieces of equipment we identify is the pitching machine. Many players, both beginners and professionals rely on the use of a pitching machine to build upon their sense of timing and good rhythm while facing hundreds of pitches. Pitching machines also come in handy for coaches or parents, who don't have to be physically present to pitch to their kids. However, although helpful and essential, they don't come cheap; thus, many factors must be considered before purchase to ensure that you receive the best value for your money. The various factors have led to the creation of a list of the best pitching machines on the market that coaches and parents must take a look at.
The Best Pitching Machine
Louisville Slugger UPM Flame Pitching Machine
The first pitching machine on our list is the Louisville Slugger UPM Pitching machine, also known as the ultimate pitching machine. With this pitching machine, you can throw all kinds of balls, be it fast pinch softballs, hard balls, dimple balls and even volleyballs from 18 to 45 mph with speed controls that are easy to adjust. For balls that have a light flight such as plastic balls, the UPM throws them up to 60mph, with softballs being pitched with up to a 12 inches arch. This makes the UPM a great machine to set up for a variety of drills.
The Louisville Slugger is the official ball pitching machine used by Pony Softball and Baseball, as well as the Babe Ruth League, and has been authorized by other teams participating in the American Youth League. Since it helps players develop a sharp muscle memory without their coach losing his arm, the UPM is used by coaches around the world to teach players the proper swing mechanics and also help them improve their accuracy at throwing fly balls, strikes and grounders. This is a purely mechanical machine which doesn't require the use of electricity or batteries. This also makes it a lightweight and easily portable device, which can be moved all over the field or from one track to another. 
With the UPM on your field, you won't need to get any particular batting machine for your plastic balls or those with leather covers. It is the best training aid any team can have and is consistent in its pitch delivery, batter after batter. This consistency enables the hitter to develop a specific and proper level swing path to the oncoming balls. This can be incorporated into drills for school teams and community youth teams. For more great sports equipment, check out our guide to the best golf trolleys.
Key Features:
Throws any type of ball; hard, fast, dimple, plastic and more
Completely mechanical requiring no electric or battery power
Fast and accurate pitching with easy to adjust speed controls
Throws level pitch so that proper swing mechanics can be taught
Specification:
Brand

Louisville Slugger

Model

200160111

Weight

12 pounds
Ultra-light
Vary pitches
Consistent strikes
Must brace the legs
Isn't car portable
Hard to attain replacement parts
Franklin Sports MLB Electronic Baseball Pitching Machine
Pitching doesn't always have to be serious work. It can be made fun and exciting. One way to make your pitching drills more enjoyable is by using the Franklin Sports MLB Baseball Pitching Machine. This is the best pitching machine for young and budding players and hitters, as it uses fun to develop their eye-hand coordination. With six plastic baseballs included in each set and its adjustable height, the Franklin Sports MLB pitches balls at ten-second intervals without the use of batteries.
This portable pitching machine is a suitable gift to give anyone! From toddlers to teenagers, and even to adults! It is the perfect machine for father-son activities or a severe youth league training drill where the coach is saved from the risk of injury. This machine is recommended by various coaches and parents, as it offers them immense value for their money. It doesn't require to break the bank, and yet, its quality, functionality and durability surpass most of its competitors. Sometimes, a ball may veer off about a foot or more to the left or right, and this is great when training kids because, in real life, not all pitches are made correctly. This teaches them to be confident in their hitting and also helps them develop as both kids and athletes.  The speed of every pitch is perfect for young children who are just beginning to learn the skill of hitting and can also be used to train players on how best to catch, as the balls aren't pitched so hard that they may hurt anyone eyes.
Many coaches attest to the fact that players have improved their skills all-around by training with the Franklin Sports MLB machine, and this includes kids who aren't on baseball teams.
Key Features:
Height adjustable pitch settings
Pitches balls in 10-second intervals
Flash red light indicator display when the ball is ready to be released
Conveniently supplied with 6 white Aero-Strike plastic baseballs
Specification:
Brand

Franklin Sports

Model

6696S3

Weight

3.19 pounds
Sturdy construction
Incredible price value
No battery required
Thin nature of balls
Stiff foot button
Bat may fold occasionally
Franklin Sports MLB Super Star 4 in 1 Pitching Machine
Another inexpensive option for Franklin Sports, the MLB Super Star pitching machine is an excellent choice for anyone looking to practice their hitting, fielding and pitching responses. It's versatile and can be not only height adjusted but also angled to simulate the delivery of different style pitches including soft and fastballs, ground balls and pop flies. With a stable tripod style base, it won't topple over and should remain stable throughout those practice sessions.
The unit features a telescopic feeder that can hold up to 9 balls simultaneously. 6 white Aero-Strike balls are provided when you purchase this Franklin Sports kit but please note that the bat and glove are sold separately. It's highly recommended for younger players and is suitable for ages 5 up to 15 so has plenty of room for progression and can be a fun way for all the family to hang out in the backyard or at the park. Kids will very quickly learn hand-eye coordination skills as well as improve their confidence and build upon their batting skills. With this Franklin super batter and fielder kit, they'll be ready for anything when game day comes.
Key Features:
Adjusts to accommodate different style pitching
Stable tripod style base with additional ground stakes to prevent tipping
Telescopic balls feeder holds up to 9 balls
Conveniently supplied with 6 white Aero-Strike plastic baseballs
Specification:
Brand

Franklin Sports

Model

XOT-022

Weight

4.85 pounds
JUGS Lite-Flite Machine for Baseball and Softball
Another lightweight yet profoundly efficient pitching machine for up-and-coming hitters is the JUGS Lite-Flite machine. Recommended for children aged eight to adult players, the JUGS pitching machines can simulate speeds of up to 85 mph and is compatible with the JUGS Bulldog polyballs, Lite-Flite baseballs and the 11 inches to 12-inch Lite-Flite softballs, which are sold separately. It is worth noting that any other ball used may cause extensive damage to the machine. The JUGS machine can also throw sliders, fastballs and all kinds of curveballs. This softball pitching machine comes with a swivel-based design that provides fly balls, pop-ups and ground balls with a 360-degree versatility.
If you're looking to hone your swing, the JUGS machine is the ideal option for you as it buries your fear of being hit while it teaches you how to hit sharp-breaking pitches. You can also practice your defense skills on the field or in the comfort of your backyard. This machine has other exciting features such as its ability to be used both indoors and outdoors, its quick-change design that helps you adjust the device from softball to baseball in a couple of seconds, a portable design and its "always see the ball" system.
The JUGS Lite-Flite machine makes use of the JUGS rechargeable battery pack, that helps it operate for up to three continuous hours. It is a self-contained battery and is sold separately. Recharging this battery takes only four hours, and the battery comes complete with a recharger, extension cord, a nylon carrying case and a shoulder strap. A very practical machine that makes a perfect Christmas gift for any sports enthusiast.
Key Features:
Lightweight pitching machine perfect for honing technique
Throws softballs and baseballs simulating speeds up to 85mph
Recommended for ages 8 and upwards
Exclusive Switch-and-Play knob adjusts setting in seconds
Specification:
Brand

Jugs

Model

M6000

Weight

25 pounds
Can throw a variety of pitches
Excellent for younger kids
Easy to store
Takes time to set up
Can't throw regular softballs and baseballs
Takes time to change the angle
Louisville Slugger Black Flame Pitching Machine
The Black Flame from Louisville Slugger is the ultimate versatile and portable pitching machine, capable of throwing a wide assortment of balls with speeds up to 50mph. With no batteries or electrical power source required to operate, it's easy to transport from one practice location to another, making it the perfect choice for coaches of youth baseball or softball teams. It's compatible with plastic, dimple, hard, and softballs. Whether you have a budding tennis, cricket, soccer, softball, or baseball player at home, this Black Flame can help put them through their paces to hone and perfect their accuracy and delivery.
Portable, lightweight, and accurate, you can use the Black Flame both indoors and out. It's easy to assemble, simple and effective to use and is a popular choice with many major and minor youth leagues throughout North America. With interchangeable components, you can effortlessly switch from high flying balls to long balls then back to throwing strikes, quickly building your players confidence and batting skills.
Key Features:
Throws any type of ball; hard, fast, dimple, plastic and more
Completely mechanical requiring no electric or battery power
Official pitching machine of Babe Ruth and Pony League baseball and softball
Interchangeable components easily switch from ground balls to high flying balls plus strikes
Specification:
Brand

Louisville Slugger

Model

L60222

Weight

5 pounds
BSN Bulldog Baseball/Softball Pitching Machine
The BSN Bulldog pitching machine makes pitching look so fresh and comfortable. Get your batters and all other players ready for their next big game by training them with this durable machine which has its settings converted from softball to baseball, and also features durable wheels designed to eliminate air pressure issues. This machine throws balls between 30 to 60 mph and aids in holding lengthy batting practices without the need to wear pitchers. Its pitch speed has been set by manufacturers to simulate a variety of pitches to help develop the confidence of players before when they get to step into the batter's box.
With its overall lightweight, the BSN Bulldog machine is extremely portable and comes with different speed settings, making it suitable for both hitting professionals and those who are just learning the basics. This automatic pitching machine is compatible with 5Ah batteries, which can run it for over two hours. Move your pitching machine around with ease and enjoy the many benefits it brings to your next practice session on the field. From excellent hitting skills to improved hand-eye coordination and relaxation of use and portability, the BSN Bulldog pitching machine is one excellently designed pitching equipment recommended for all baseball and softball league players, coaches and parents. If you like practicing baseball, be sure to also check out our guide to the best baseball gloves for more great products like this.
Key Features:
Speed: 30-60 mph
Lightweight design
Power Source- Electric
Durable urethane wheel
Specification:
Brand

BSN Sports

Model

BBDOG1XX

Weight

32 pounds
Durable wheels
Lightweight design
Powerful motor
Confusing settings
Can't be put on even surfaces
Tears up standard baseballs
SKLZ Catapult Soft Toss Machine
The last pitching machine in our selection is the SKLZ Catapult Soft Toss Machine. Aside from its balls being compatible with the JUGS Small Ball pitching machine, the SKLZ machine is built to develop ones hitting accuracy and visual acuity. The catapult enables players to work on both their defensive and offensive sides before they play their next game. This unit can be adjusted for distance and height, and it offers a consistent serving of a ball every eight seconds. It is used with batteries and an adapter and holds up to 8 shots at a time. Practice footwork, soft toss and glove-hand ball transfer with the use of regulation balls.
SKLZ was founded with the aim of creating products that guide athletes on their journey to unearthing their full potential. The need to elevate athletes above their current best is what led SKLZ to develop many innovative products backed by knowledge and technology for athletes of all disciplines, ages and skill levels. They have manufactured products for basketball, soccer, baseball, and even football and continue to do so daily to provide both coaches and their players' tools needed to improve their sport-specific skills or enhance their core strength, speed, or agility. It's also perfect for any tennis court, so be sure to combine it with some of the tennis shoes from our list.
Key Features:
Automatically tosses balls every 8 seconds
Adjustable height and distance
Use with AC Adaptor or 4 D Batteries (not included)
Catapult Usage
Specification:
Brand

SKLZ

Model

0216

Weight

1 pounds
Easy to use
Consistent pitches
Fair price to quality ratio
Inconsistent speed
Machine motor wears quickly
Flimsy Balls
Pitching Machine Buying Guide & FAQ
How We Chose Our Selection of Pitching Machines
Brand - Many brands were considered in the curating of this list, to ensure that both well-known and lesser-known brands were adequately represented.
Reviews - Before the creation of this list, many reports from various sites were read and analyzed to come up with the perfect list for all readers.
Quality - We looked for pitching machines that are made from high-quality materials with top-notch technologies and construction methods.
Durability - Regarding durability, the quality of a pitching machine can determine its strength. Most of the tools in our collection are durable and also come with a guarantee for repairs and replacements.
Price - Concerning pricing, the cost of pitching machines varies greatly, depending on the type, brand, and the size. Some devices are always on sale, making them more affordable.
Features to Look for in Pitching Machines
Getting a pitching machine and a batting cage are the first steps to developing your batting skills, which is why we have provided you with some factors to consider looking out for when selecting your first or next pitching machine.
Power Source - The power source is yet another significant factor to consider when picking the perfect pitching machine. Whether it uses batteries or a power outlet, ensure that the power source of the selected device works well for you, your training field and your team.
Adjustability - Many tools used for pitching provide you with the chance to adjust its height and the pitch distance. This is an excellent feature as it means you can use one machine for various age groups. It also makes the device a cost-effective one.
Ball Compatibility - When selecting a pitching machine for your team, pay attention to the types of balls it can accommodate. Some tools enable to use balls from different brands, while others are made to work only with their specific brand ball.
Pitch Speed - The speed of a pitch made a pitching machine is one of the least critical facts one must consider, as this speed will always be affected by the distance at which the device has been set.
Pitch Types - Pitching skills required by beginners, and professional players differ considerably thus it is critical to consider this when selecting a machine. Identify your needs, the group you're training and how the pitching machine can help them develop their skills. Some pitching machines enable you to switch between pitches, and these are great for coaches who train different groups.
Pitch Frequency -  Electric and automatic pitching machines have certain intervals at which balls are pitched, and this helps hitters practice independently. Most often, this interval cannot be adjusted.
Portability - Getting a portable machine makes it easier for you to move it around the field or from one area to the other. This is helpful if the device requires connection to a power source or an electrical outlet. Try looking out for pitching machines that come with wheel kits to enable you to move them around with ease.
Control - There are two types of power concerning pitching machines manual and automatic. Manual requires an external force to help in its operations, whereas the automatic machines rely on the use of electricity or batteries.
Types of Pitching Machines
Armed Pitching Machines - These machines are used mostly by high schoolers and even by some professionals. They can alternate between baseball and softball, and they throw accurately straight balls at a speed of 25 to 85 mph. These machines cannot, however, be moved from place to place.
Wheeled Pitching Machines - You probably have one of these in your backyard or your college. They come with a motor which propels its rubber wheels, a steel frame which is attached to a tripod and electronics that have direction and speed adjustment knobs.
Spring-loaded Pitching Machine - This type of pitching machine is manually operated requiring another person to pull the lever. The spring then propels the ball to the player. It's said to be more suitable for younger players due to its lack of versatility for different types of pitches.
Compressed Air Pitching Machines - Said to be highly portable, air compressed pitching machines work by pushing air through the machine so that the force enables the spring to pitch the ball. A device like this will also require a second user to press to the button.
Pitching Machine FAQ
Q: What is a Pitching Machine?
A: A pitching machine is sporting equipment used by baseball and softball coaches to train their team in hitting techniques. It is used to prevent them from manually throwing the ball which reduced the risk of injury.
Q: Can Pitching Machines be used for both softball and baseball practice?
A: There are many pitching machines available on the market that are designed to toss both softballs and baseballs. Many more can pitch other types of balls so your selection must be based on your training needs.
Q: What types of balls work best in a pitching machine?
A: Depending on the brand, a pitching machine will do well with any ball, made from materials such as plastic, leather or any other metal. Some brands design their pitching machines to use only their specially crafted balls, and this must be taken into consideration before your selection.
Q: What age should kids be when they start practicing with a Pitching Machine?
A: Pitching machines are suitable for children of many ages, depending on the brand. Whereas some brands have devices set at only high speeds, others make way for low speeds such that children can be introduced to the art of hitting slowly. Mostly, pitching machines are recommended for children aged eight and above.
Q: How Fast Is the Pitching Machine?
A: Pitching machines are set at various speeds, and most often, these speeds can be changed, either by an increase or a decrease.
Q: Does the Pitching Machine need to be portable?
A: Yes, portability is an essential factor to consider when picking a pitching selection. Portability means training can be done anywhere without any hassle, thus eliminating any form of training limitation.
Q: How much does the Pitching Machine cost?
A: Concerning pricing, the cost of pitching machines varies greatly, depending on the type, brand, and the size. Some devices are always on sale, making them more affordable. Others are generally affordable to all budgets, and they function extremely well.
Q: How to clean a pitching machine wheel?
A: To thoroughly clean the wheels of a pitching machine, it's best to first read the manufacturer's instruction and warnings to avoid any mishaps. A general clean will consist of the following;
First, begin by heating up any build up of dirt on the wheels with a hair dryer or a heat gun on a high setting. Then with the use of a wide putty knife, scrape off the build up. Any remaining residue can be wiped with a wet paper towel.
Sources
Stainless steel - Wikipedia
How to Hit a Baseball - Wikihow
Putty knife - Wikipedia
Sign Up Now
GET THE VERY BEST OF GEARHUNGRY STRAIGHT TO YOUR INBOX