Best Gifts & Toys for 9 Year Old Boys in 2022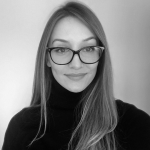 This product guide was written by Jovana Dosenovic
Last Updated
October 15, 2021
Jovana Dosenovic
Jovana is a writer and copy editor living with her lazy calico cat and thousands of (mostly unread) books. She has worked as a copywriter, fact-checker, QA analyst, and librarian, but this has been her favorite gig so far. A bit of a bookworm since she was tiny, she loves nothing more than curling up with a giant cup of coffee or tea and a good book. When not hunched over a keyboard or book, Jovana enjoys going on long walks, short hikes, and occasional camping trips. She also has an unfinished novel she'd like to publish one day. No, really.
GearHungry may earn a small commission from affiliate links in this article.
Learn more
Your little man is 9 years old and is about to go through some significant changes. Middle school is on the horizon, along with everything that comes with it. Sure, your 9-year-old is still a little boy in many ways but is slowly becoming more independent and ready for challenges that prepare him for what's ahead. By now, he's learned to read independently and understand basic and not-so-basic math concepts, so toys and games that support his learning in fun ways make for fantastic gifts.
When shopping for gifts for boys in this age group, the focus should be on toys and gadgets that help encourage their hunger for knowledge while giving them space to let their inner child grow. In essence, what you want is lots of entertainment and a little bit of education neatly wrapped up in one package; not an easy task, especially when you're shopping for kids who are not yet teenagers but are also not little boys anymore.
To give you the very best gifts & toys for 9-year-old boys, we've spent a little over 16 hours on research, making sure that every toy and gadget is well-constructed, safe-for-kids, and equally important – fun! From robots that support STEM education, to laser tag sets that encourage healthy physical activity, to remote control cars that are perfect for both outdoor and indoor play, here are some of the best gift ideas for a growing 9-year-old in your life!
The Best Toys & Gifts for 9-Year-Old Boys
Gifts & Toys for 9 Year Old Boys Buying Guide
Why Trust Us
To give you the very best toys for 9-year-old boys, we've scoured the internet for the coolest, most interesting games and activities for kids this age. We've also consulted with parents-members of our team who gave us some fantastic gift ideas based on what their own kids love playing and doing the most. As always, we aim to give you the most accurate and honest reviews so you can get the best deals for your money so we've included a variety of well-constructed toys and games that make for fantastic gifts for 9-year olds in your life.
Who This Is For
This guide is for parents, grandparents, uncles, aunts, and anyone else who has a 9-year old boy in their life whom they want to make happy! Whether you're looking for STEM toys that teach basic engineering skills, games that'll teach your boy to be more adept at outdoor activities, or simple but fun lego kits that your little guy can build new worlds with, we've got you and your 9-year-old covered.
How We Picked
What makes a toy great? One, it should be as fun as possible, and two, it should either teach a new concept or help fuel a child's interest in a subject. This is how we picked products for this guide - if a toy or a game checked at least one of these criteria (ideally both) and it was well-constructed and kid-safe, it ended up on our list. We also tried to include a wide variety of toys and gifts that not only accommodate varying budgets but also different interests and preferences.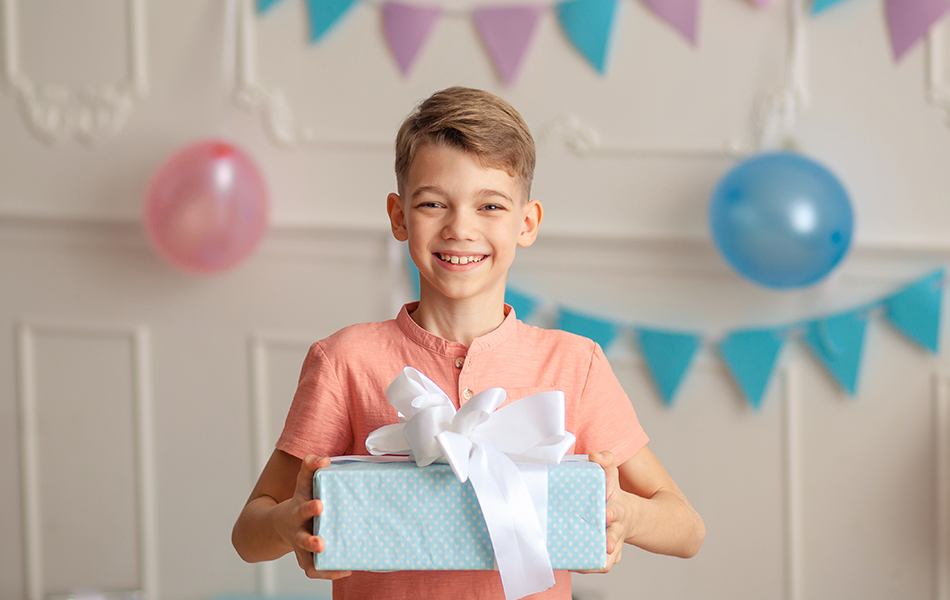 Features To Look For In Toys & Gifts For 9-Year-Old Boys
At 9 years old, your child is about to start middle school. It is an independent age and one in which they are making more friends, facing challenges concerning academics, and asking increasingly difficult questions about the world around them. With their heightened curiosity and longer attention span, the mind of a 9-year-old is in a state of constant and rapid development. At this stage, most children are more vocal about their feelings and able to express their views and thoughts on numerous topics of interest.
Toys and playing contribute significantly to the overall development of every child, which is true for 9-year-olds as well. Through play, boys this age develop skills such as critical thinking, communication and teamwork, coordination, creativity, and vocabulary. But at this age, play can also be a mental escape from increasing academic, athletic, or social pressures. So, while kids need educational toys, they also just need to blow off some steam and have some fun.
Choosing a gift for a 9-year-old does not need to be a difficult task. Something new and engaging will be welcome. Strike a balance between fun and a toy that delivers a developmental benefit. Still not sure which toy to buy? Focus on the following features and you should have no problem picking out a fun toy for your 9-year-old boy.
Interest - Most 9-year-old boys have their preferences set but are still open to new experiences. It is, therefore, good to know what the child is interested in, but don't be afraid to encourage them to try something new. You can also ask their parents or ask them directly to figure out if they have a gift in mind. Bear in mind that 9-year-olds are no longer little kids so most will prefer something a little more fun and challenging than their younger counterparts.
Durability - Boys this age are often rough on toys. Great toys are durable and made with more robust materials such as wood, steel, or specialty plastic; basically, materials that are likely to hold up better and last longer. Of course, all toys made for children must be kid-safe and made from non-toxic materials.
Budget - Exciting toys and great gifts don't have to cost a fortune; in fact, many of our top choices are very budget-friendly. Instead of going for the most expensive toy, we recommend striking a balance between price and quality; look for toys that fit your budget and that teach kids new things in a fun way.
Gifts & Toys For 9-Year-Old Boys FAQ
Q: What type of toys do 9-year-old boys like?
A: Most 9-year-old boys have one thing on their mind – fun. Mentally, they are bright and curious, on the cusp of rapid development and ready to explore their environment and to challenge their skills if it means they can have some fun. The best toys provide mental and physical stimulation in a fun package. Construction kits with a new twist, competitive games, anything they can program, interact with, or control is a good gift for a boy this age.
Sources:
9-Year-Old Child Development Milestones - Very Well Family
Fun Learning Ideas For 9-Year-Olds - Oxford Owl
Sign Up Now
GET THE VERY BEST OF GEARHUNGRY STRAIGHT TO YOUR INBOX