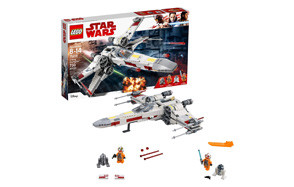 LEGO Star Wars X-Wing Starfighter 75218 Building Kit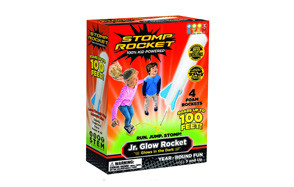 Stomp Rocket Jr. Glow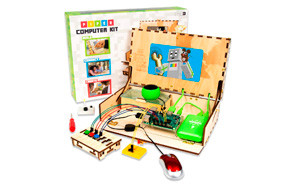 Piper Computer Kit (2016 edition)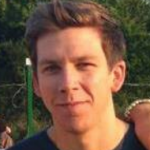 Your little man is nine years' old and on the cusp of puberty. With his many interests, he's an extremely clever lad who is about to go through some major changes. When choosing the best play items for a boy in this transitional stage, you will have to identify the toys that will both encourage his thirst for knowledge, and quench his curiosity. It is important to keep nurturing your child, even though he may seem grown up at this age because, in reality, he's more sensitive than he makes believe. The selected best toys & gifts for 9 year old boys will make the perfect birthday or christmas gifts to help him enjoy his final childhood moments before adolescence hits him hard.
The Best Toys & Gifts for 9 Year Old Boys
9-Year-Old Boys Toy Buying Guide
At the age of nine, your child is about starting middle school, making him feel overly independent. Just as they make more friends at this stage, they also face challenges concerning their academics, especially when it comes to finding answers to questions. With their heightened curiosity and increased attention span, the memory of nine-year-olds develops rapidly. At this stage, most children are more vocal about their feelings, as they are able to express their views and thoughts on numerous topics of interest.
Toys and playing contribute significantly to the overall development of every child. Through play skills such as communication, coordination, imagination and vocabulary are developed. Toys are also fantastic tools to keep your child entertained as you enjoy time with friends or family. The final and most exciting importance of toys is their ability to strengthen the bond between parent and child. Building a car with your child, or teaching him how to throw darts means your child spends less time facing an artificial screen and more time having fun with you.

Factors to Consider When Buying the Best Toys & Gifts for 9-Year-Old Boys
Picking the best toys for any nine-year-old can be tiresome, especially since no child is precisely the same. Whereas some children are fans of reading, there are others who thrive on sporting activities or simply just moving around from one place to the other. No matter the child's personality, toys exists to provide both entertainment and education.
When picking a toy, you must make sure that that toy can hold the attention of the little rascal for a long time. Toys that allow them to use their imagination and those that prove to be really engaging are the best types to consider.
Another thing to take into consideration is their hobby or interests. You can opt for a book on his favorite subject or an accessory for his favorite sporting activity. Try getting something that allows for multiple plays, as most nine-year-olds are big fans of socialization.
Lastly, every toy you get for that nine-year-old must be able to educate him. Seeing as he's preparing for middle school and high school in a few years, you can opt for STEM education tools that can broaden his knowledge on the science backing how many things work.
Other Related Guides
Best Toys For 1 Year Old Boys
Best Toys For 2 Year Old Boys
Best Toys For 3 Year Old Boys
Best Toys For 4 Year Old Boys
Best Toys For 5 Year Old Boys
Best Toys For 6 Year Old Boys
Best Toys For 7 Year Old Boys
Best Toys For 8 Year Old Boys