Best Smartwatches For Kids in 2022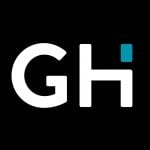 This product guide was written by GearHungry Staff
Last Updated
July 29, 2018
GearHungry Staff
GearHungry Staff posts are a compilation of work by various members of our editorial team. We update old articles regularly to provide you the most current information. You can learn more about our staff
here
.
GearHungry may earn a small commission from affiliate links in this article.
Learn more
Telling the time is a valuable life skill that anyone over the age of 13 might take for granted. With our smartphones telling the time for us, watches are becoming less of a necessity, but smart watches can combine time-telling with a host of different apps to make them incredibly useful in day-to-day life. Great for adults, yeah, but perhaps even more important for kids who are just entering the realm of learning about tech's effect on everyday life. If you are planning to encourage your child into exploring the wide and wonderful world of technology before they even start school then a smartwatch is the perfect place to start. Here's our collection of the 4 best smartwatches for kids.
The Best Smartwatch For Kids
VTech Kidizoom DX2 Smartwatch For Kids
A sweet little piece of technology for kids who are just starting to learn about the world around them. Vtech's Kidizoom DX2 will be your child's introduction into the world of smart watches and tech in general, and is packed full of functions to make it more than just a watch.
This handy device has been designed to include a wide variety of features that are either educational, fun or both and include augmented reality monster detector game and motion sensor for activeplay challenges.
In addition to its time-telling capabilities (it has both digital and analog options), it comes fitted with a pedometer, so be warned there might be an endless pitter patter of feet as your kid tries desperately to beat their high score, but at least they will be getting exercise. There is also 256gb of internal memory, games and a two-way camera so they can work on their selfie game in their spare time.
The Vtech smartwatch is awesome, affordable and simple to use while still durable enough to withstand even the wildest child. To match your child, check out our sports watches guide and find the perfect one for you!
Key Features:
Two-way camera
Augmented reality monster game
Pedometer
55 digital and analog clock faces
4 – 12 years
Specification:
Brand

VTech

Model

80-193808

Weight

6.4 ounces
Garmin vivofit JR Smartwatch For Kids
This junior-sized version of an adult Garmin smart watch is a fantastic device that is completely tailored for the needs of a child. It has a sleek design that is not too big on their wrist and has a stretchable band to fit all sizes, yet is also robust enough to be fully kid-proof to prevent any tears.
The smartwatch comes with a free parental-control app so you can check up on your child's progress and establish chores and rewards for your peace of mind (and to keep the house shining all year-round). By completing chores that display on the in-app interface, you will bring a level of interactivity to typically dull and laborious household activities. Iof you make it fun, your kids will be itching to fold the clothes, clean the floors, and take the garbage out.
On the kid side of things, there are plenty of features to keep them occupied and discover something new every day including a pedometer and both fun and educational mobile adventures as well as a stopwatch for when they want to time how fast they can run up and down the stairs. There is also a sleep tracker to ensure they are getting enough rest for their brains to properly develop and help them transform into little geniuses.
The Garmin vivofit JR is a stylish and easy-to-wear product that is popular with pre-teens. The display quality could be better, but how likely is it that your kid will care? But it's you that will be splashing out $60 on this watch, so whether you think it's an issue or not is up to you.
Key Features:
1 year of battery life without recharging
24/7 wearability
Kid-proof, waterproof to 5 ATM
Adventure trail and fun facts features
4 – 9 years
Specification:
Brand

Garmin

Model

010-01634-00

Weight

0.64 ounces
Marvel Boys' Touch-Screen Watch with Silicone Strap
The Marvel Boys' Touch-Screen Watch with Silicone Strap is the ultimate smartwatch for kids that are into Spider-Man. It doesn't boast as many features as your Apple Watch but it's a great entry-level watch that you can use as an introduction to that kind of tech. Probably the most exciting feature on the watch is the selfie cam – kids can take photos and video and upload it to the computer or view it on the watch screen. They can also use the watch to record their voice. 
The watch has three built-in minigames to keep your kid entertained. Other features include a pedometer, calculator, alarm, and stopwatch. As we said, it's not the most stacked smartwatch in terms of features but Spider-Man fans are going to be obsessed with this watch.
Key Features:
Spider-Man theme 
Selfie camera 
Voice recorder 
Three games 
Pedometer, alarm, stopwatch, & calculator
Specification:
Brand

Marvel

Model

SPD4588AZ

Weight

1.6 ounces
INIUPO Kids Game Smart Watch Phone
This next kid's smartwatch is one of the most stacked on the market. It has a ton of features that will keep kids entertained for hours. However, the thing that impressed us the most about this smartwatch is a feature designed to put parent's minds at ease. The INIUPO Kids Game Smart Watch Phone can make and receive two-way calls, so you can keep in touch with your kids, without giving them access to a smartphone. It also has an SOS button that sends a circular call out to different family members. 
The watch has a bunch of useful and fun features for your kid to play with. These include a music player, a camera, a photo album, and a calculator. It also has seven built-in games to keep them entertained – 2048, Basketball Shoot Master, Bee War, Pinball Hit Bricks, Car Grab Goods, Eat Gold, and Ultimate Racing. 
Key Features:
1.54" touch screen 
Two-way calls 
SOS button 
Music player, camera, photo album, & calculator 
7 built-in games 
Specification:
Brand

INIUPO

Model

X9

Weight

2.08 ounces
Smartwatch For Kids Buying Guide
Features To Look For in a Kids Smart Watch
Kids are a little different from adults when it comes to what you want to look for when buying them a smartwatch so you'll need to take a step back into the past and bring out your inner child when thinking about what they are going to enjoy. They probably don't care about heart rate, but they probably do care about how many games they can play.
The functionality of a Smartwatch
A smartwatch needs to be able to tell the time, but that isn't everything. These watches need to be a little more on the intelligent side if your kid is going to enjoy it. While its primary function is to teach them how to read a clock - digital or analog - this is simple enough, so finding something that can help them learn on-the-go through games, quizzes and other activities will make them much more satisfied.
The wide variety of functions available on these smartwatches can help you make this decision. If your child is still learning their numbers, adding, subtracting or more complicated equations, then finding a watch with a calculator should be high on your priorities. If they are on the older side and want to play cool, unique games on their watches, then choosing something with a little more pizazz will ensure that that don't get bored of it too quickly.
Benefits of Giving Your Child a Smart Watch
Giving your child a smart watch demonstrates that you trust them to look after a considerably expensive piece of technology. This should inspire some responsibility in them and hopefully teach them how to look after their belongings. Just in case they are still careless, many of these watches come with kid-proof designs to help them withstand the natural rough and tumble that is unavoidable in childhood.
A smart watch for boys (or girls) can also help teach them in their spare time (often without them realising) through games and activities that come pre-installed on the device. This saves you time downloading software and gives them the opportunity to dive straight in. With exciting games that get the brain working, they will get more benefits from the smart watch than you might predict.
Precautions To Take When Using a Kid's Smartwatch
It is a big thing to give your kid a smart watch and so there are some precautions you will have to take. If you are concerned with where they are, then consider finding a kids GPS watch or kids tracker to help keep tabs on them for the first few times they are out with friends. Some watches come with parental controls, so you can decide what they can and cannot do on their watch.
These features are great for younger children who might fully understand the capabilities of their smart watches. While you don't want to be too overbearing, there is nothing wrong with being too cautious.
Smartwatch for Kids FAQ
If you have any extra questions about smartwatches for kids, check out our FAQ section below to get an idea of some of the more common concerns from parents or older relatives when they are thinking about buying a kids' smart watch.
Q: Will my child be able to easily use a kid's smartwatch?
A: Children's smart watches have been designed to accommodate the child's capabilities. They comes with bright colours to catch their attention and have easy-to-read displays which will teach them to recognize numbers quickly. When not displaying the time, these watches also show the additional applications that can be found on the watch which are easily accessible at the tap of a screen.
These watches also do not want to overwhelm the child with too many features. When considering what kids like to do one other devices like tablets and smartphones, smartwatch designers have integrated these same functions onto the watch. The end result is that the child can play games or take pictures with their own device instead of getting their sticky hands all over yours.
Q: How much battery life does a smartwatch for kids have?
A: A typical smartwatch will have around 1 - 2 days worth of charge. There are some exceptions such as the Garmin featured above, however, this normally depends on how much use the watch is subjected to.
Like our smartphones, the more you use the smartwatch, the quicker the battery will drain. If your child is purely using it to check the time and maybe study the pedometer, then you can expect a little over two-days worth of battery life. We all know how unlikely that is, though. Kids love exploring all of the features tech has to offer, so do not be surprised if they complain that their watch is running low on battery before the end of the day.
To combat this, you need to teach them the importance of charging. They won't have devices of their own yet, so charging might be a foreign concept. If you remind them to charge their watch every night, they shouldn't run into any problems and enjoy it throughout the day, until the next charge comes around.
Our Top Pick
Without a doubt, our top pick for the best smart watch for kids is the VTech Kidizoom DX2. It offers excellent functionality, great value for money and is suitable for a wide range of ages. This makes it a great starter smart watch as well as a decent finisher before graduating to more advanced devices.
The DX2 is more advanced than other VTech smart watches and seems to have everything you need from a watch by blending traditional technology with more recent advancements to provide the best kids smart watch experience possible. Compare this with other smart watches for kids and you will more than likely come to the same conclusion.
It is educational, entertaining and comes without any of the gimmicks that might be apparent in other products. For these reasons, the VTech Kidizoom DX2 is our top pick for children's smart watches.
Sources: 
The Importance of Exposing Kids to Technology - How Stuff Works
Smartwatches with the Best Battery Life - Smartwatches
Sign Up Now
GET THE VERY BEST OF GEARHUNGRY STRAIGHT TO YOUR INBOX