Gifts for Board Game Lovers in 2022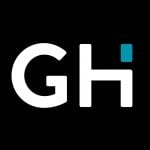 This product guide was written by GearHungry Staff
Last Updated
December 22, 2020
GearHungry Staff
GearHungry Staff posts are a compilation of work by various members of our editorial team. We update old articles regularly to provide you the most current information. You can learn more about our staff
here
.
GearHungry may earn a small commission from affiliate links in this article.
Learn more
Finding the best gifts for board game lovers is a surefire way to show your favorite people how much you care about them and spending time with them playing the new game. Amazon gifts for board game lovers offer a little of everything. It's no secret that board games are big business nowadays, so jumping on the bandwagon and treating your friends and family (or even yourself) will help you fully appreciate them. As there are always more games to play, you'll find something for everybody.
Whether they enjoy Dungeons & Dragons, diving deep into epic strategy games, or being ruthless in Monopoly, these gift ideas for board game lovers offer insight into what you could use in finding gifts this year. They provide the perfect balance between fun and convenience — what attracts so many people to board games.
Gifts for Board Game Lovers
Stonemaier Games Scythe Metal Coins Board Game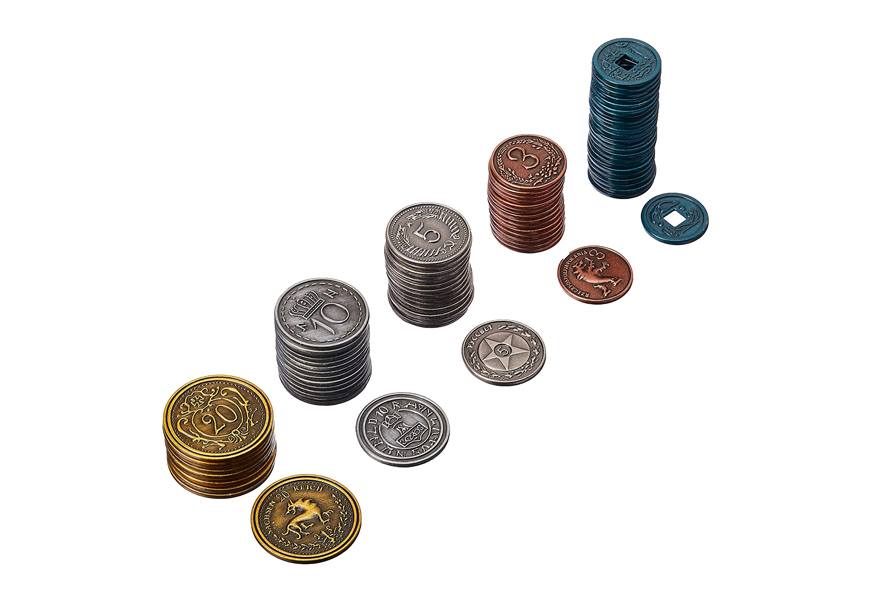 If you know anything about board games, you'll understand why the Stonemaier Games Scythe Metal Coins Board Game is such an important consideration when searching for gifts for board game lovers. Frankly, you can never have enough game coins no matter what you're playing. Still, these are specifically useful for the popular Scythe game set in the 1920s with alternate history as riveting as it is comprehensive. The 80-piece set is a durable metal, which adds to the realism and enhances the game like never before. If you've lost (or let's say misplaced) any original coins, there is no better solution, and it saves you crafting your own in your spare time, too.
The result is an immersive experience — the entire point your friends and family got into board games in the first place. It provides a level of realism that is much more enjoyable than real life, and the custom artwork is both eye-catching and perfectly in-line with what they already know about the game. For parents, it could make an excellent chore reward system for kids, too.
GEEKON Ultimate Board Game Backpack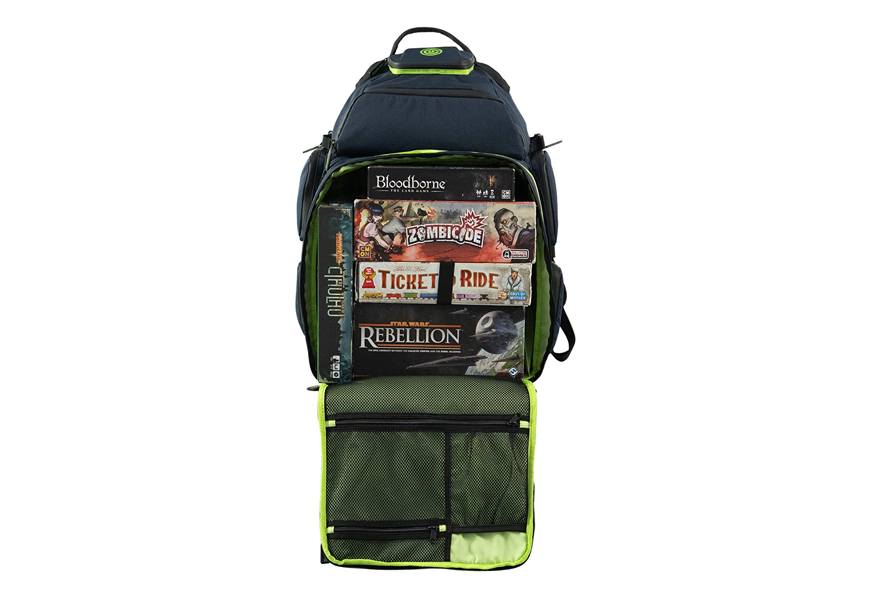 The days of playing board games in the basement are long gone, and that's what makes the GEEKON Ultimate Board Game Backpack such an excellent gift to consider when searching for the perfect present for your board game-loving friends and family. It is available in four colors, including a modest black or a louder and prouder purple that will help them show off their love for board games with no shame (as they shouldn't be). The expandable design means there's much more space inside than you'd expect, enabling them to carry all their favorite games wherever they go. This includes a spacious main section and multiple pockets that leave space for decks of cards, dice, notepads, and much more.
The weatherproof 500D ripstop material protects the games from severe weather damage, while the padded handles make it comfortable to carry, even with more fun than you've ever seen in your life stuffed inside. There are Koozie water bottle holders because board gaming is thirsty work, after all, and the reinforced seams make it one of the most durable backpacks available. From Bloodborne to Simpson's Monopoly, there's space for everything.
K.T. Fancy 4-Pack Dice Tray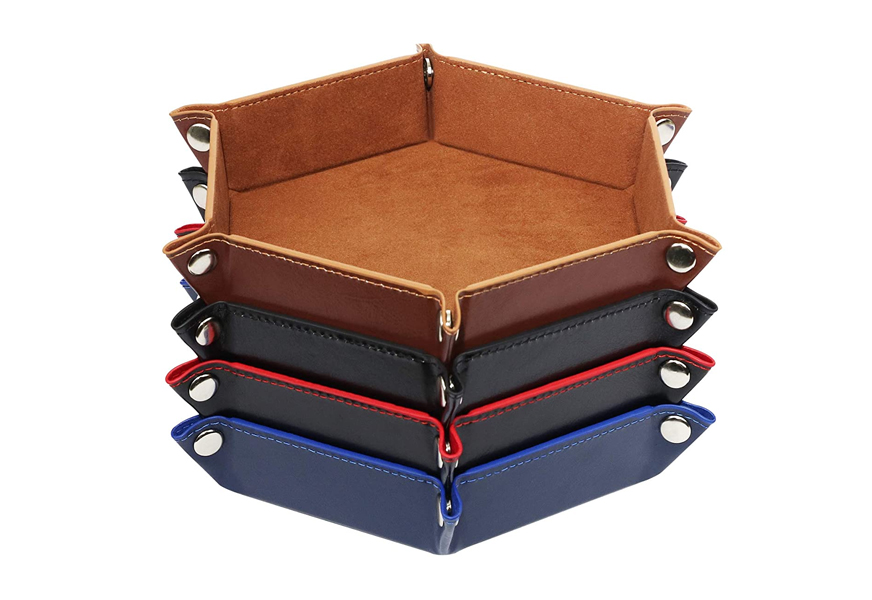 If you're looking for gifts for board gamers that are on the slightly more affordable and compact side of things, the K.T. Fancy 4-Pack Dice Tray is all you'll need. Your gaming friends have likely lamented losing their favorite set of dice down the side of the sofa after an especially overzealous roll, but with these dice trays, they never need to worry about this again.
The simple but effective design creates lips that allow the dice to bounce off and stay inside the arena. This keeps them from tumbling from the table, wasting precious board game time, and also ensures no one gets their dice mixed up in a flurry of racing towards the end without thinking of others. The package includes four dice trays, making it ideal for D&D, and you can also use them as valet trays if you're low on friends to play with. They fold down flat, making them highly convenient for transport and storage, and the PU leather and velvet combination make them both elegant and durable. For your favorite mammoth games or a simple bar game to kill time before a night, these are much more versatile than you'd first expect.
Blackwing 12-Pack 602 Pencils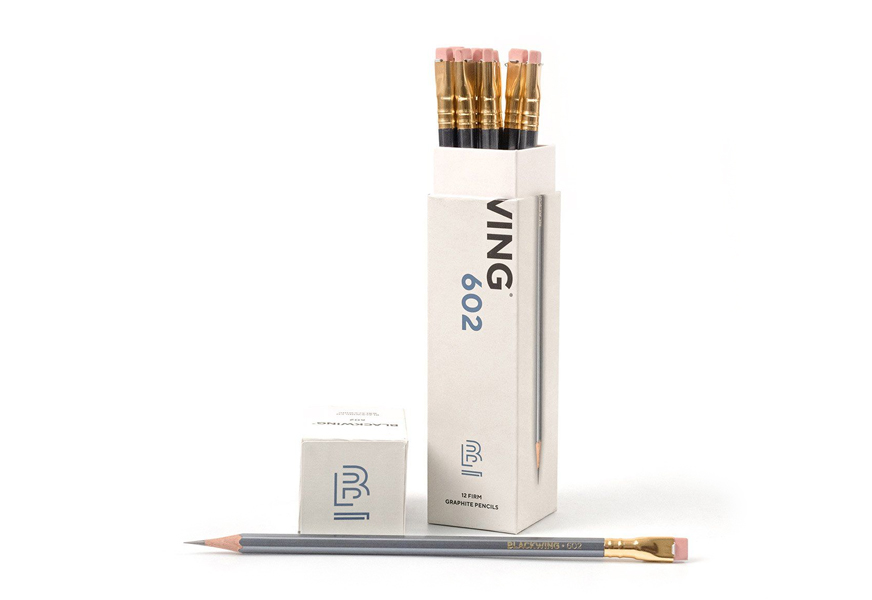 Anyone on the hunt for a simple, exciting board game gift idea should look no further than the Blackwing 12-Pack 602 Pencils. Are pencils really that exciting? Well, in board game culture, they are, absolutely. Why? Well, board gamers will need to make notes, plot out their next move, and have something to scribble with while waiting for the person next to them to take their turn.
These pencils are unlike the traditional No. 2s you used at school or regular mechanical pencils. Instead, they come designed for board gamers, especially if they plan on using them every day. The exact line makes any writing easy to read, and the tip won't need sharpening half as much as you'd expect. At the other end, an eraser quickly removes any mistakes, saving the gamers from wasting paper too frequently. You can even replace or extend this eraser when it gets too worn down. So yeah, pencils are much more exciting than you first expected, and with a brand such as Palomino, the quality is there, too.
Expressive Accents Plastic Organizer Box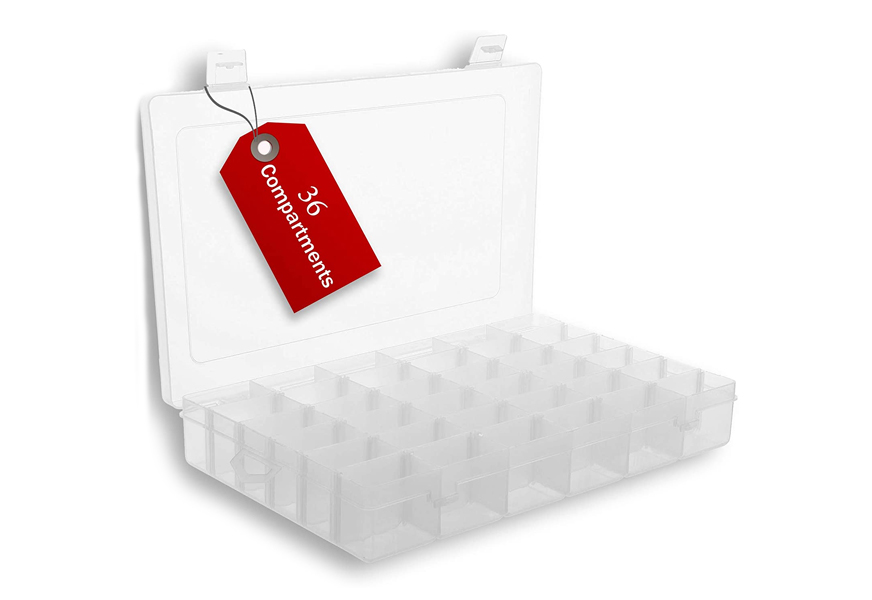 Admittedly, the Expressive Accents Plastic Organizer Box isn't the most exciting of gifts for board game enthusiasts, but that doesn't mean it's not still an essential addition to their collection. While it may appear to be a standard organization box (which, in a way, it is), the beauty and appeal lie in its potential, and that's precisely why it's such a vital accessory for board game fanatics.
The 36-compartment design means there's enough space for all board game supplies, including dice, coins, cards, and more. It's large enough to keep everything in place and compact enough so they can take it wherever they please, and it would fit perfectly in a game board backpack. There are also 15 removable dividers, adding a level of customization that board game lovers (and anyone else) need, while the dual snap closures keep everything secure. It is made from durable and clear plastic, allowing game board lovers to spot what they need without opening the box. This is ideal for ensuring they have everything they need before starting so they can stock up if required.
UGP Campus Apparel Cones Of Dunshire T Shirt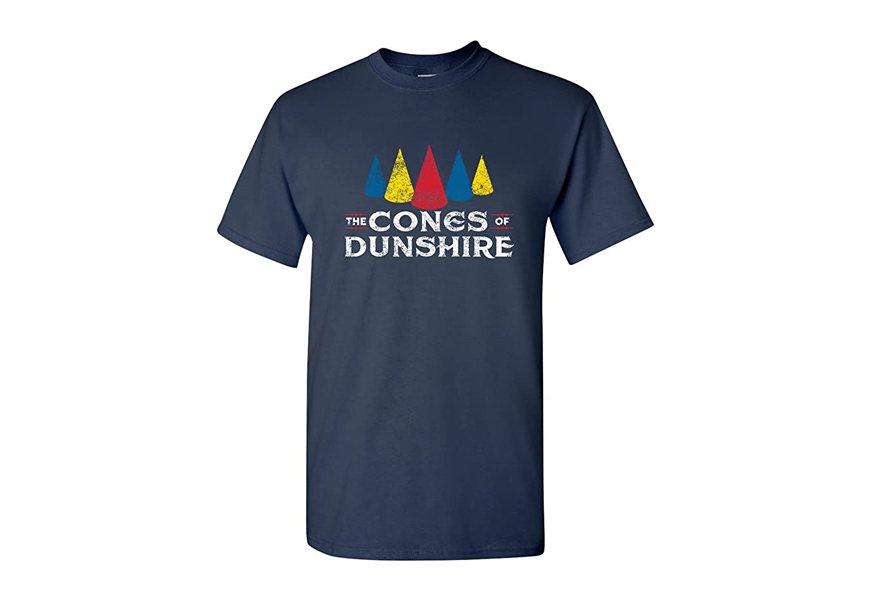 It's all about the cones with this most appropriate non-board game gift for board game lovers. A witty gamer shirt is an excellent option if your friends, family, or partner has more board games than they have room to store or time to play. This UGP Campus Apparel Cones Of Dunshire T-Shirt is an excellent alternative that will allow them to embrace their favorite (formerly) fictional game and represent Ben Wyatt wherever they go.
It's pop-culture-y enough that it will give in-the-know something to smile at, while anyone who's out of the loop will probably have a mixture of "Cool Shirt, Man" and general intrigue. You can choose from three colors, and there is also a range of sizes that will suit all board game enthusiasts. The shirt is machine washable to remove any stains that happen during those long D&D sessions, while the printed motif is eye-catching and long-lasting. As an original design, you also get something that isn't so mass-produced that it becomes blah. Instead, it's a gentle nod to Parks and Recreation that also allows your giftee to revel in something they'd love to play, given a chance.
SEIRAA Choose Your Weapon Keychain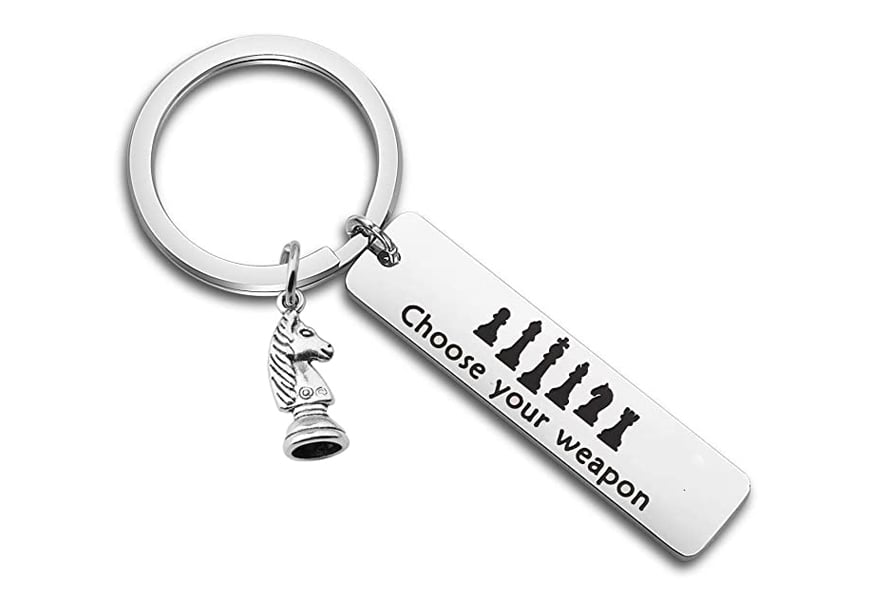 The SEIRAA Choose Your Weapon Keychain stands out as an excellent choice when searching for the perfect wedding gift for board game lovers, especially if their go-to game is chess. It is high-quality stainless steel to ensure durability for everyday use. This steel won't rust or tarnish, maintaining the appeal and quality for as long as possible.
Its shiny and sleek design makes it easily identifiable, while the additional Knight charm adds to the overall look. It also comes in a cute little gift bag that will protect the charm from scratches or damage before opening it. If they'd prefer to keep it at home, you can also attach it door handles or specific decor you have around the house. So, suppose you're a couple who loves a game of chess against one another to test your bottle and wits. In that case, there is no better way to celebrate your union with a keychain that reminds you always to consider problem-solving and critical thinking whatever you face throughout the day.
Three Rooker Chess Necktie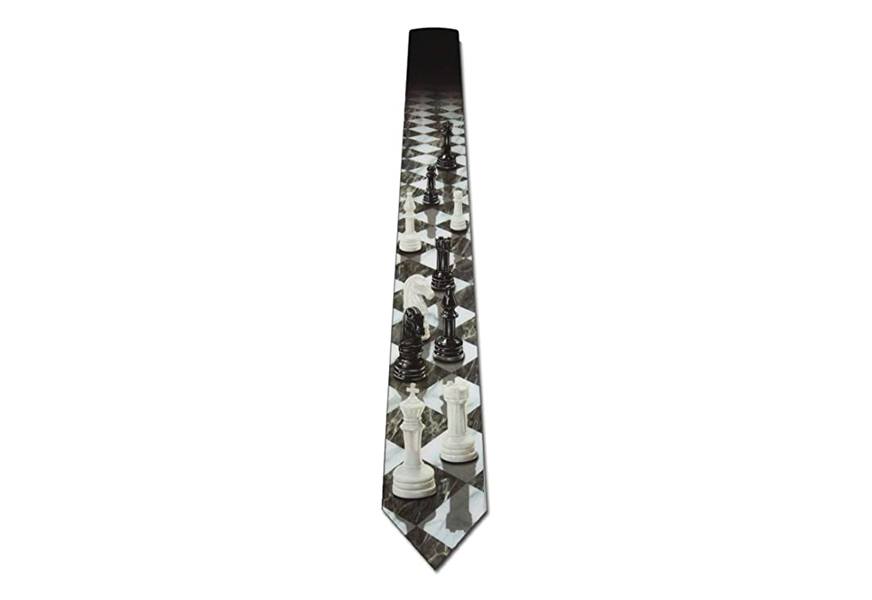 The Three Rooker Chess Necktie is the perfect Christmas, birthday, or just because gift for chess lovers whether they consider themselves rookies or are sure they'd be able to give Magnus Carlsen a run for his money. It measures the standard adult length or 57 inches long and 3.75 inches wide just before the tip, and while it's not exactly a professional design, it's still a great addition to any board game lover's wardrobe. The 100% microfiber construction ensures softness and comfort, and you can use it to clean your lenses.  
The design itself is exceptionally detailed, with realistic Rooks, Queens, Kings, Bishops, Knights, and those trusty Pawns in a photo-like format that is much more appealing than alternative stitched styles. The glossy chessboard style is another excellent design, and this adds a level of class that is what you expect from anything related to chess. If you are a serious chess player, make sure to browse these wonderful chess sets from our list.
G2TUP 2-Pairs Chess Gifts Socks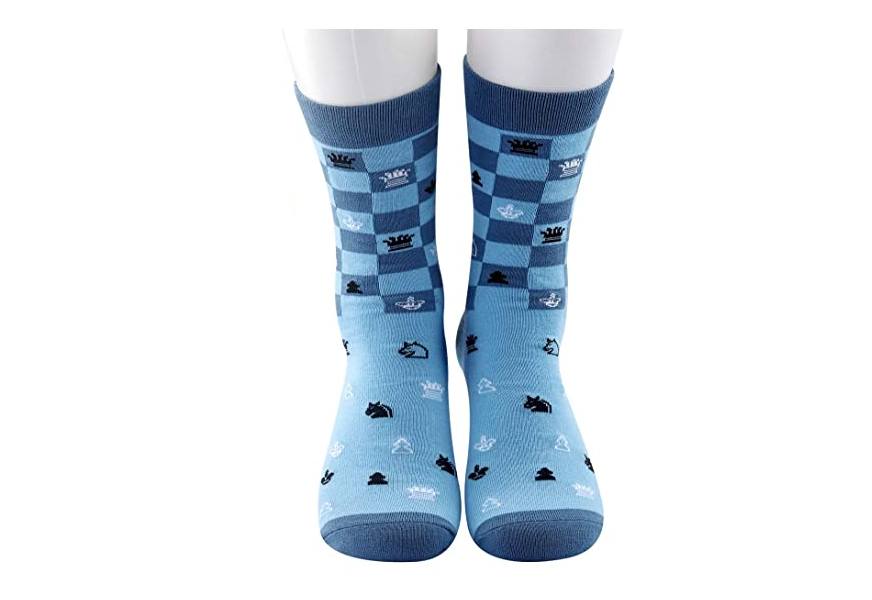 Anyone stuck in a stuffy professional environment will search for many ways to show off their personality, even if the head honchos can tell. The G2TUP 2-Pairs Chess Gifts Socks are an exceptional example of this, enabling board game lovers to embrace their favorite games, all the while hidden beneath their dress pants.
These cute socks are suitable for anybody who loves chess or games in general, and the versatile elasticity means they will fit most people. The mid-calf length gives you some extra warmth during the winter, while the durable stitching and quality material minimize the risk of tears and holes. You can wash them easily, and the patterns and colors won't fade after a laundry cycle. They are ideal for lazing around the house, playing chess against friends, family, and even computers. Above all, though, they are comfortable, which is pretty much all you expect from a pair of socks. This is thanks to the cotton material's quality, keeping your toes toasty on relaxed winter weekends. Our buying guide on top two-player board games features some more unique products like this, so make sure to check them out.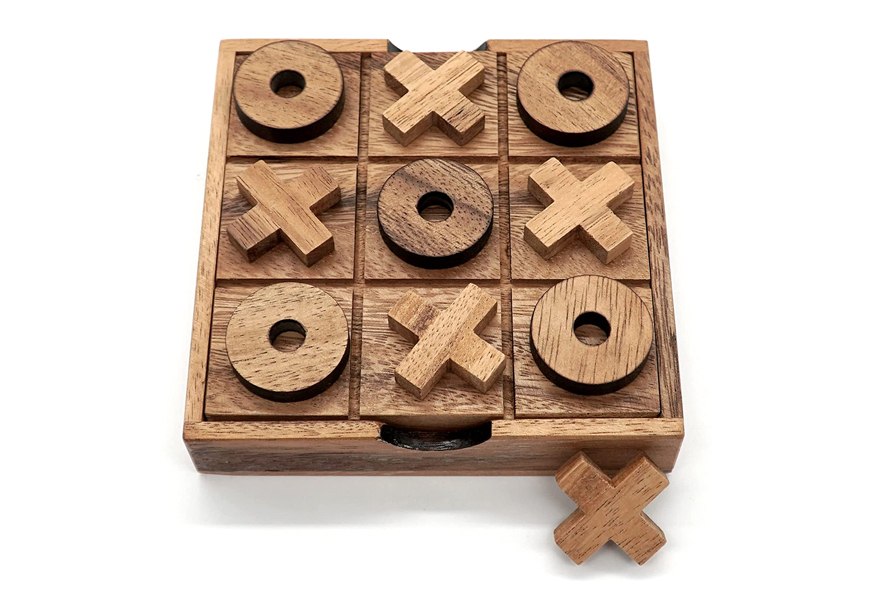 If you're looking for foolproof creative gifts for board game lovers, why not go back to the classic BSIRI Tic Tac Toe? This iconic and always-popular board game often gets forgotten beside modern games such as Catan or the Eldritch Horror series. However, there will always be a place for something easy to learn and easy to play if you've exhausted your library of other games.
The compact design makes it ideal for travel, and its simplicity makes it suitable for all ages. For most of you, you'll likely keep it at home, perhaps on or under the console table to play against yourself or someone else to pass the time while you're waiting for dinner. The wooden construction is elegant and durable, ensuring years of use. It can also easily blend in with the existing decor or stand out as traditionally chic in a modern home. The box enables you to store the pieces when you're not using it, while the lid doubles as a game board, enhancing its functionality and saving paper and ink along the way, too. 
Late For The Sky CAT-opoly Board Game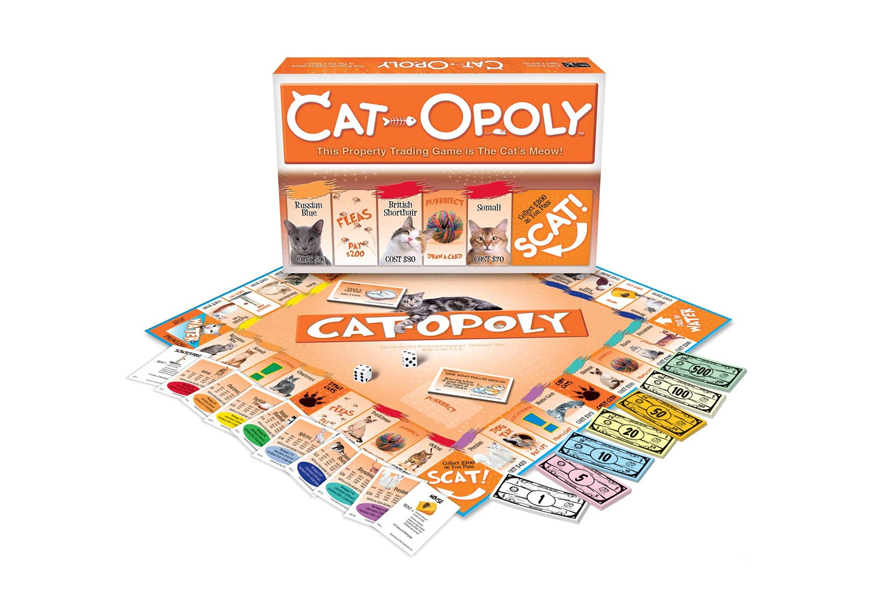 Replayability is always a significant concern when looking at the best gifts for board game lovers, and no game is more replayable than the classic Monopoly. We've all fallen victim to Mr. Moneybags in the past, though. But the Late For The Sky CAT-opoly Board Game brings a new dimension to a classic that still gets families riled up and falling out to this very day.
This family board game comes with all the classic Monopoly game hallmarks, only with everything you remember replaced by cats and other cat-themed elements, such as a Dog Tax or Scratching Post, that make it more engaging to play for anyone who loves cats. Like the classic game, it is suitable for two to six players and appropriate for ages eight and above. The game pieces include a ball of yarn, a box of sardines, and a milk bottle, keeping close to the cat theme, while it replaces houses and hotels with litter boxes. Along the way, you can also learn plenty of (and surprising) cat facts that made this as educational as it is fun.
Winning Solutions Scrabble Linen Book Vintage Edition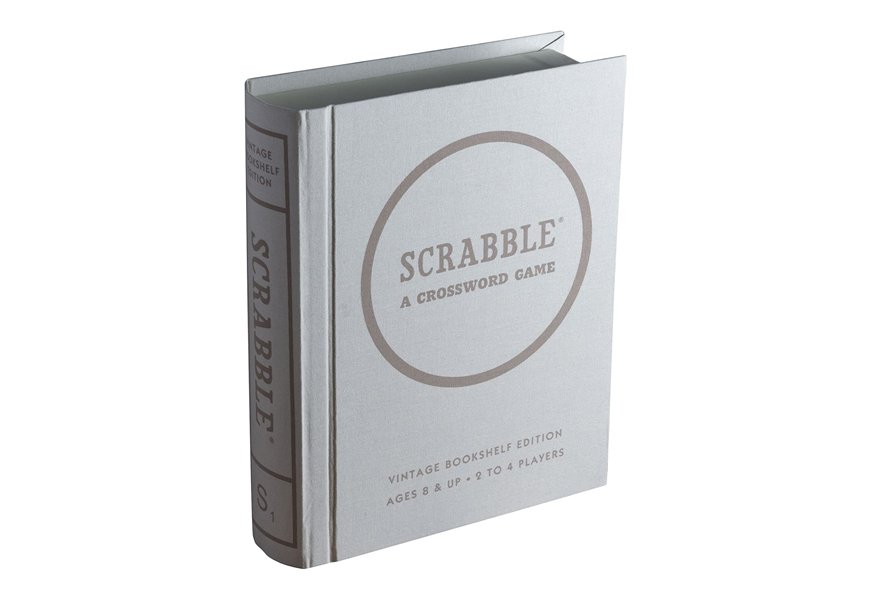 There are several board games everyone grew up playing and are always happy to return to whenever they feel the board game itch returning. Clue is one, while The Game of Life is another. Most popular, however, is Scrabble, and like a vintage hardcover book of your favorite childhood stories, the Winning Solutions Scrabble Linen Book Vintage Edition board game brings back all the memories of your younger years. 
This elegant design bucks the typical board game box trend and instead comes with a sleek hardcover book design that slots easily onto your bookshelf, being both modest and conjuring up sophisticated ideas of what board games really are. Inside, you have everything you need for a successful round of scrabble, including an easy-top-fold game board, durable and easy-to-read tiles, as well as tile holders that ensure your opponents don't have a clue which 30 point-plus words you're about to unleash on them. The tiles are wood rather than plastic, which adds to the elegance, while the canvas pouch (with drawstring) ensures everything stays in place. The last thing you want is misplaced tiles, so this is something that should appeal to anyone who loves a game of Scrabble.
JXGZSO Gambler Gift 2-Pairs Lucky Dice Socks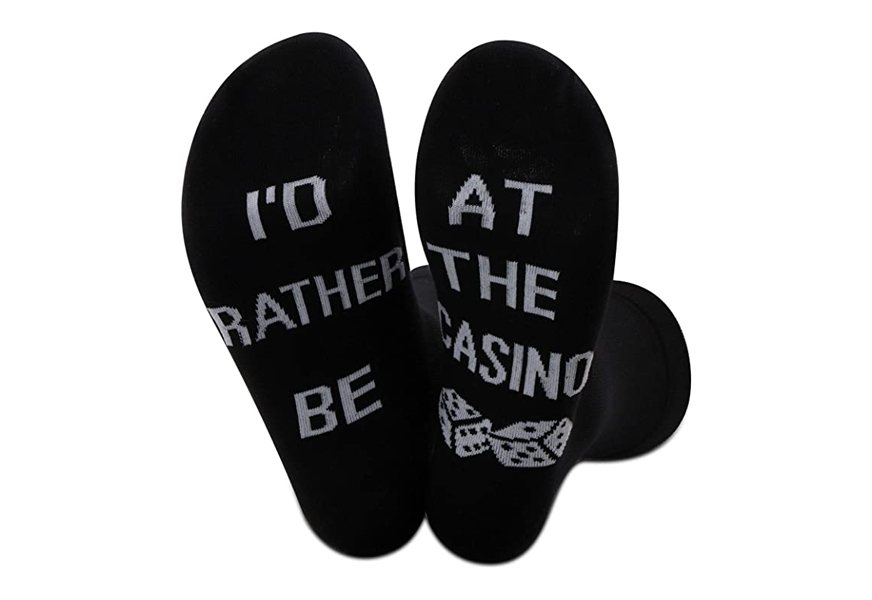 We all have those days where we'd rather be somewhere having fun instead of grinding away at work. While you can't announce this to the world, you can take solace in the fact that these JXGZSO Gambler Gift 2-Pairs Lucky Dice Socks, with "I'd Rather Be At the Casino" motif, can do the talking for you.
Constructed of super-soft cotton, they graciously glove your feet, while the polyester and elastane blend means they won't warp while or after wearing them. This ensures a consistent and comfortable fit that won't shift or twist while they're on your feet, and they will come out of the washing machine with no shrinkage or even severely washed-out colors. They are ideal for all-day wear, whether you're working hard or sitting on the sofa wishing you could put a couple of bucks on Lucky Number 13. At the very least, these socks could be the good luck charm you've been searching for, and although they are not too bold, they can still make you feel you're making the most of the board game life. 
Sign Up Now
GET THE VERY BEST OF GEARHUNGRY STRAIGHT TO YOUR INBOX