Best Pogo Sticks In 2022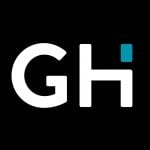 This product guide was written by GearHungry Staff
Last Updated
May 22, 2019
GearHungry Staff
GearHungry Staff posts are a compilation of work by various members of our editorial team. We update old articles regularly to provide you the most current information. You can learn more about our staff
here
.
GearHungry may earn a small commission from affiliate links in this article.
Learn more
There's nothing new about the pogo stick. In fact, they've been around for over 100 years. In 1891, George H. Herrington patented the first pogo stick for 'leaping great distances and heights. And, they've been a part of our culture ever since. Of course, they've always been an enemy of the nervous parents. A metal stick with springs attached is always going to be a breeding ground for injuries. Thankfully, they've become a lot safer since they were first invented. The frames and springs are better quality, there's rubber on the pegs to stop your feet falling off, and they're covered in plastic and foam. In this article, we've found the best pogo sticks and even created a Buying Guide and FAQ sections to answer any pogo-related questions you might have.
The Best Pogo Stick
Flybar My First Foam Pogo Jumper for Kids
Our best choice in this pogo stick review is this Flybar Kids Safe Pogo Stick. Here is an excellent device for every kid from 3 years and up. Flybar understands that the foundation of your kid's riding experience is significant if they are ever going to enjoy riding as they grow. As such, this stick has been carefully designed to give your kids a fantastic first taste of pogoing the right way.
Flybar has also applied a high-quality foam on the comfortable handle that offers a firm grip throughout their pogoing experience. Each jump makes a fun squeaky sound to delight your kids and keeps them engaged. What's more, the hops do not scratch the floor due to the high-density foam covering it. As such, it is ideal for use both indoors and outdoors. Overall, it is designed to improve the balance of your kids and increase their motor skills while engaging them in a fun-filled and healthy activity. For more fun options like this, check out our guide to the best horseshoe sets.
Key Features:
Features soft and comfortable hand grips
Ideal for indoor and outdoor use
Engages kids active and healthy
Improves balance
Specification:
Brand

Flybar

Model

MFF-R

Weight

13.6 Ounces
Flybar Foam Master Pogo Stick
The Flybar Foam Master Pogo Stick is a bit more heavy-duty. It's not quite a pro pogo stick, but it's definitely more serious than the last one. It's designed for children aged nine and above, and it can handle a weight of 60 to 180 lbs. Instead of the classic one pole, this one has two metal bars and a spring-loaded bar in the middle. That makes it sturdier and lets you bounce higher than a standard pogo stick.
On the side, there are two non-slip foot pegs. They are covered in grippy rubber and are specially designed to stop your feet from slipping off. Plus, if they get worn down, they're completely replaceable. Other safety features include foam-covered handles and frame. If you fall off and accidentally bash your legs against the frame, you're going to be really thankful for this feature. The only problem we've found with this pogo stick is that it needs a bit of breaking in. That's probably because it's designed for both kids and adults. So, if you're buying it for someone towards the lower end of the weight range, we'd keep this in mind. Our handy guide to the best electric dirt bikes for kids features more great products like this. 
Key Features:
Features non-slip footpegs
Features a full stance bounce tip
Highly durable and long last lasting
Replaceable hand grips
Specification:
Brand

Flybar

Model

2060

Weight

7.8 Pounds
This expertly designed pogo stick is an innovation in traditional bouncing. Combining traditional methods with modern technology allows both causal jumpers and aspiring Xpogo athletes to perform tricks and achieve higher bounces with ease. The low friction spring technology used in creating this pogo stick enables users to reach new heights with incredible precision on the landing, and the hydro-formed steel shell, industrial-strength steel springs, and welded diamond footplate ensures NSG Pogo Stick will stand the test of time. Although pogo sticks might have once been considered a pastime for children, this model has been designed specifically for users aged 9+ to improve fitness and elevate your heart rate so you can enjoy an intense yet low-impact workout that's loads of fun. The height of the pogo stick reaches 42 inches and weighs just 6lbs. This weight means the pogo stick is light enough for effortless use and easy transportation, yet is heavy enough to help you "stick" your landings and maintain your balance while jumping. What's more, the co-molded rubber grips are specifically designed to be as grippy and comfortable as possible, so you stay in control with every jump.
Key Features:
Industrial strength springs combine a high bounce and gentle landing
Hydro-formed steel shell provides a durable pogo stick that will stand the test of time
Co-moulded rubber grips on the handles keep you secure and comfortable
Welded diamond footplates offer additional stability and control
Pogo stick designed for ages 9+ measures 42" tall, and can withstand a maximum weight of 180lbs
Flybar Super Pogo Stick 2
Flybar's Super Pogo 2 is one of the brand's best-selling pogo sticks for casual jumpers and aspiring extreme Xpogo-ers. The model has been designed for older users aged 14+ and can withstand a maximum weight of up to 200lbs to enable anyone to enjoy the feeling of weightlessness that can only be experienced with the best pogo sticks. The pogo stick's body is made with "aircraft grade 6160" aluminum and is full of vertical reinforcing chambers to provide an item that's incredibly durable and well balanced to give you the stability and control you need to achieve the perfect bounce. The large footpegs and handlebars are reinforced with a rubber grip to help you maintain stability while you exercise, and the handlebars can even rotate to make your jumping experience as comfortable and secure as possible. The heavy-duty springs can accommodate almost any skill level, with plenty of security for casual bouncers, yet more than enough spring to allow aspiring Xpogo athletes the chance to practice their extreme jumps and tricks.
Key Features:
Designed for users aged 14+, maximum weight capacity up to 200lbs
Made from "aircraft grade 6160" aluminum with a heavy-duty metal frame and vertical reinforcing chambers
Adjustable handlebars are coated with rubber hand grips
Large pedal-width footpegs are designed for stability and control while jumping
Heavy-duty springs are capable of withstanding extreme jumping and tricks
Specification:
Brand

Flybar

Weight

16.75 Pounds
The best pogo stick in this list is the Kidoozie Foam Pogo Jumper. When you look at the pictures and the price, you might think this choice is surprising. But we think this pogo stick is amazing, and the reason is simple. Kids love pogo sticks. It doesn't matter what age they are, there's something about jumping up and down that kids can't get enough of. The only problem is, real pogo sticks can be a bit dangerous for young kids. Enter the Kidoozie Foam Pogo Jumper. It's designed to be completely safe for kids aged three and above.
Instead of the traditional spring-loaded system, it has a cushioned foam base. That means you get all of the same fun but without the risk. It's not going to send you as far into the air, but it's still a lot of fun. Plus, the base makes squeaky noises, which is always fun.
Other things we like include the bright color scheme and the soft parts – there's nothing on it that's going to damaged you, your house, or your children. If you're looking for a fun and safe pogo stick for kids, this is perfect. Make sure you also check our guide to the best balance bikes.
Key Features:
Ages 3+
Weight limit – 250 lbs
Soft foam base
Squeaking noises
Bright color scheme
Soft handles
Specification:
Brand

Kidoozie

Model

G02404

Weight

1.01 Pounds
Flybar Super Pogo Pogo Stick
If you're looking for a pogo stick for tricks, the Flybar Super Pogo is one of the best. It's a little bit more expensive than your average pogo stick because it's designed to take more of a beating. It can be used by beginners just learning how to use a pogo stick, but it's really designed for big jumps and technical pogo moves. The reason it can take this sort of beating is that it has a heavy-duty metal construction. It's got two strong metal bars that reach down from the handlebars. Then, in the middle is a spring-loaded bar. This simplistic design means that it's strong and lightweight – perfect for throwing around.
One of the best features of this pogo stick is the injection-molded foot pegs. They're easily strong enough to handle even the most extreme pogo tricks. It's also got old-school rubber handles and grip-tape covered foot pedals. This provides plenty of grips to stop your hands and feet from slipping off. Find more great products like this by checking out our guide to the best electric skateboards.
Key Features:
Ages 14+
Weight limit – 120-210 lbs
Injection-molded foot pedals
Rubber handles and foot pegs
Heavy duty metal frame
Specification:
Brand

Flybar

Model

1505

Weight

14 Pounds
Geospace Medium Jumparoo Boing! Pogo Stick
The Geospace Medium Jumparoo Boing is another classic looking pogo stick, but this time with a slightly different handle design. Instead of the traditional bicycle-style handles, this pogo stick has Y-shaped handles that give you the option of different hand positions. This makes it much more comfortable for people with longer arms and it also makes it really great for learning pogo tricks. It's definitely the stand out feature of this pogo stick – you don't see it very often and it makes them much easier to control, especially for beginners.
The metal spring is completely enclosed inside a red-painted steel housing. As well as giving the pogo stick a much cleaner look, this reduces the risk of anything getting caught in the spring. The model we've selected is the medium size and it can handle anything from 60-100 lbs. However, they do have a larger size available that can take even more weight (up to 120 lbs).
The foot pegs are wide enough, but they're not the grippiest ones we've come across. If we were going to find a complaint, it would be this. We'd prefer them to be slightly better designed. However, the actual foot of the pogo stick is twice the diameter of most pogo sticks. This makes it a whole lot easier for beginners to use, and therefore makes it a great kid's toy.
And, if that didn't convince you, you can even download the Boing-O-Meter app on your smartphone. It tracks how many bounces you've done and lets you compete with other people around the world. This product is really taking pogo sticks into the 21st century.
Key Features:
Weight limit 60-100lbs
Y-shaped handlebar
Non-slip footpegs
Super-wide foot
Boing-O-Meter app
Larger size available
Specification:
Brand

Geospace

Weight

5.4 Pounds
Flybar Foam Maverick Pogo Stick
Flybar is one of the original pogo stick companies. They've been making pogo sticks since 1918, so it's a safe bet that they know what they're doing. When you think of the fact that this company's been making these toys for over 100 years, it's surprising how little they've changed. Of course, they were originally made of wood, but other than that, they look pretty much the same.
The Flybar Foam Maverick is one of the newest products in their long history. One of the big advancements in this modern pogo stick is that it's covered in foam. This has two advantages the obvious one is that it makes it much safer. It's not going to completely protect you from getting injured, but it will make a big difference if you slip and hit the stick with your legs.
However, you shouldn't really slip at all thanks to the sturdy, non-slip foot pegs. The only slight complaint we've got about this pogo stick is that the footpegs aren't super wide. So, if you've got big feet, it could be a bit awkward. Then again, it can only take 80 lbs of weight, so if you've got big feet you should be looking for something a bit heavier duty. We do like the fact that it comes in seven different colors, perfect for if you've got a couple of kids that don't like to share! Don't forget to also check our guide to the best adult scooters.
Key Features:
Features replaceable foam hand grips
Ideal for kids weighing 40 to 80 pounds
Stick is fully enclosed in foam
Feature non-slip footpegs
Specification:
Brand

Flybar

Model

2050

Weight

5 Pounds
The Razor Gogo Pogo Stick is probably the most classic looking pogo stick on this list. If you look at almost any product on the market these days, every company is attempting to make them better than the product before. But sometimes, the old way is the best way. Razor hasn't seen the need to overload this product with all sorts of technology, which makes it look like an instant classic.
It has just one metal pole, instead of the three we've seen on other designs. Inside this, there's a fully enclosed spring system that gives plenty of bounce, if your child is heavy enough. There's actually no mention of the age or weight range on the Amazon listing, but we've found out that it's suitable for kids over the age of six and can take a maximum weight of 143 lbs. However, if you read the reviews there are a few complaints of it being too stiff for young children to use. Normally with pogo sticks, they need a bit of wearing in before they're fully functioning.
There is one feature on this toy that we really like. The handlebars and foot pegs fold completely flat when you're not using them. This makes it much more portable, easier to put in the car, and easy to store away in a corner when your kids are done playing. Any parent will know how much of an advantage this is. And like all of the other pogo sticks we've featured; it has non-slip foot pegs and comfortable handlebars to make it safer and easier to use. You may also like to check our guide to the best electric scooters for kids.
Key Features:
Features a foldable footrest design
Sleek and portable
Made from high-quality aluminum materials
Features replaceable footpads design
Specification:
Brand

Razor

Model

10068001

Weight

6.25 Pounds
Pogo Stick Buying Guide & FAQ
How We Chose Our Selection Of The Best Pogo Stick
Price – The best thing about pogo sticks is that they're simple and honest fun. There are barely any moving parts and they don't require much maintenance. That also means they're pretty cheap. Most pogo sticks around under $100, with a few exceptions. We've selected a range of pogo sticks at different prices. Check out the Best Value and Premium Product items for the two ends of the spectrum.
Brand – A lot of toy companies make pogo sticks now. We checked out some of the biggest brands in the business, included Fisher-Price and Flybar, to find the best pogo sticks. Because pogo sticks have been around for over 100 years, you can find some really old toy companies that still make them. Flybar is a great example of this – they started in 1918 and have been making pogo sticks ever since.
Reviews – We always check out customer reviews when we're choosing products for our Buying Guides. You can always trust the internet to throw up some honest opinions about a product. So, if there's anything wrong with a product, you are bound to find out in the review section. We also check out other expert reviews to see if we've missed something they've picked up on.
Features To Look For In Pogo Stick
Child's Weight and Age – It's important that you buy the right size pogo stick. If you buy a full-sized pogo stick for a small child, they'll barely be able to climb onto it. We've included the child's weight and age recommendations in the Key Features section of each review.
Safety – Pogo sticks are always going to be slightly dangerous, but they are a lot safer than they used to be. You can find all sorts of safety features including non-slip foot pegs, foam handles, and foam-covered frames.  However safe your pogo stick is, we'd still recommend wearing a helmet, elbow pads, and knee pads.
Materials – Generally pogo sticks are made from metal, but they can be covered in plastic and foam to make them safer. The most important thing is that the material used is heavy-duty enough to take your weight.
Pogo Stick FAQ
Q: What is a pogo stick?
A: It's a toy for jumping around on. It's basically a metal pole that's spring loaded, so when you stand on it and put pressure on it, it bounces back and sends you into the air.
Sign Up Now
GET THE VERY BEST OF GEARHUNGRY STRAIGHT TO YOUR INBOX