Last updated:
04 Jan 2021
9 Best Pogo Sticks (Review) In 2021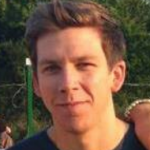 This product guide was written by Jordan Carter
There's nothing new about the pogo stick. In fact, they've been around for over 100 years. In 1891, George H. Herrington patented the first pogo stick for 'leaping great distances and heights. And, they've been a part of our culture ever since. Of course, they've always been an enemy of the nervous parents. A metal stick with springs attached is always going to be a breeding ground for injuries. Thankfully, they've become a lot safer since they were first invented. The frames and springs are better quality, there's rubber on the pegs to stop your feet falling off, and they're covered in plastic and foam. In this article, we've found the best pogo sticks and even created a Buying Guide and FAQ sections to answer any pogo-related questions you might have.
The Best Pogo Stick
Pogo Stick Buying Guide & FAQ
How We Chose Our Selection Of The Best Pogo Stick
Price – The best thing about pogo sticks is that they're simple and honest fun. There are barely any moving parts and they don't require much maintenance. That also means they're pretty cheap. Most pogo sticks around under $100, with a few exceptions. We've selected a range of pogo sticks at different prices. Check out the Best Value and Premium Product items for the two ends of the spectrum.
Brand – A lot of toy companies make pogo sticks now. We checked out some of the biggest brands in the business, included Fisher-Price and Flybar, to find the best pogo sticks. Because pogo sticks have been around for over 100 years, you can find some really old toy companies that still make them. Flybar is a great example of this – they started in 1918 and have been making pogo sticks ever since.
Reviews – We always check out customer reviews when we're choosing products for our Buying Guides. You can always trust the internet to throw up some honest opinions about a product. So, if there's anything wrong with a product, you are bound to find out in the review section. We also check out other expert reviews to see if we've missed something they've picked up on.

Features To Look For In Pogo Stick
Child's Weight and Age – It's important that you buy the right size pogo stick. If you buy a full-sized pogo stick for a small child, they'll barely be able to climb onto it. We've included the child's weight and age recommendations in the Key Features section of each review.
Safety – Pogo sticks are always going to be slightly dangerous, but they are a lot safer than they used to be. You can find all sorts of safety features including non-slip foot pegs, foam handles, and foam-covered frames.  However safe your pogo stick is, we'd still recommend wearing a helmet, elbow pads, and knee pads.
Materials – Generally pogo sticks are made from metal, but they can be covered in plastic and foam to make them safer. The most important thing is that the material used is heavy-duty enough to take your weight.

Pogo Stick FAQ
Q: What is a pogo stick?
A: It's a toy for jumping around on. It's basically a metal pole that's spring loaded, so when you stand on it and put pressure on it, it bounces back and sends you into the air.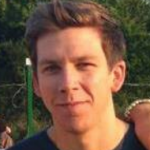 Jordan Carter is Gear Hungry's resident Editor-in-Chief with a genuine love and passion for all things tech. Jordan works diligently to ensure only the best products ever make it onto the platform and are showcased in Gear Hungry's carefully curated, tested and expertly researched, informative buying guides.
The best!
Gear, gadgets & stuff for men
Straight to your inbox